It's been decades in the making, but Briar Grace-Smith has finally given life to a screen adaptation of best-selling novel, Cousins. She talks to Aroha Awarau about the significance of the film and the wonderful wāhine who helped make it happen.
While she was hanging photos on the wall of the 20 Māori women cast in new Kiwi movie Cousins, writer and co-director, Briar Grace-Smith, became extremely emotional. Looking back at her were the faces of Māori actresses ranging from eight to 60 – from seasoned performers like Rachel House, Miriama Smith and Tanea Heke to newcomers with less experience. It was at this very moment Briar realised just how important Cousins was going to be.
"I burst into tears. As Māori women, our voices have been missing in film and finally we'll be populating the screen and our stories will be told," Briar proudly says. "It's deeply significant."
As Māori women, our voices have been missing in film and finally we'll be populating the screen and our stories will be told
Cousins is a film adaptation of the novel written by Briar's mother-in-law and best friend, Patricia Grace, and tells the story of three cousins who are struggling to find their place in a changing world. "It's a story about the truth and resilience of Māori women," Briar adds.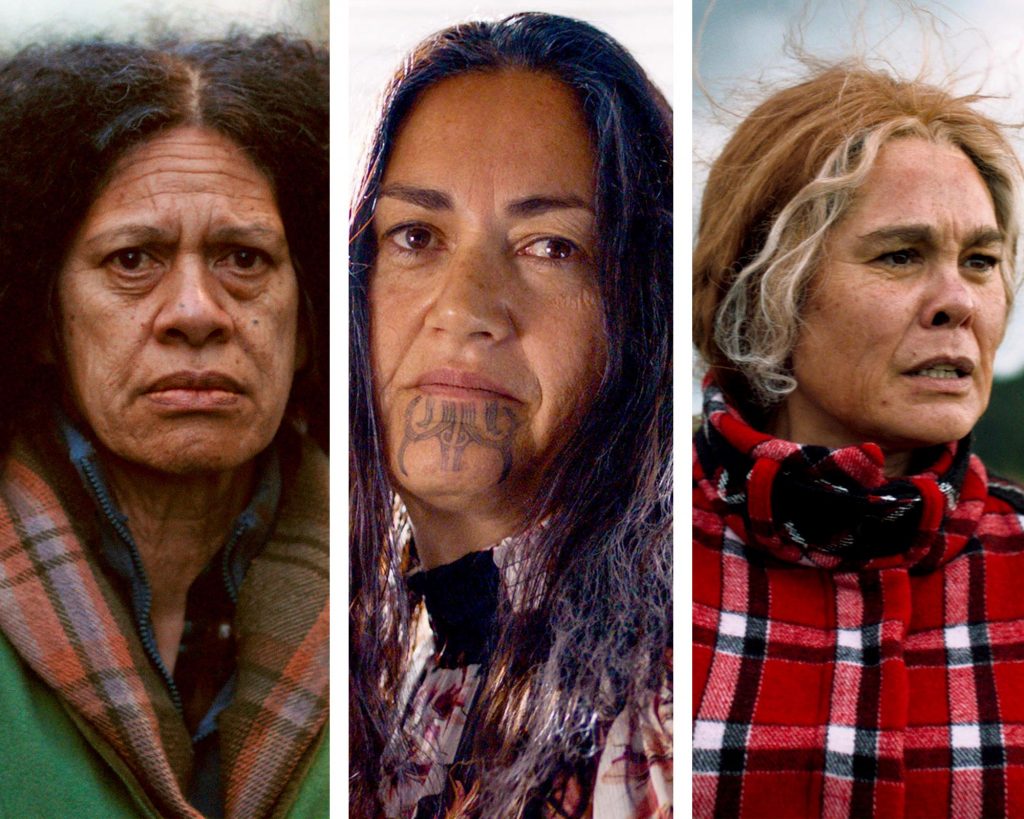 The movie – which Briar wrote, stars in and co-directs with Ainsley Gardiner – is only the third feature film written and directed by Māori women, following Mauri by Merata Mita in 1988, and Waru, an anthology of eight stories written and directed by nine Māori women in 2017.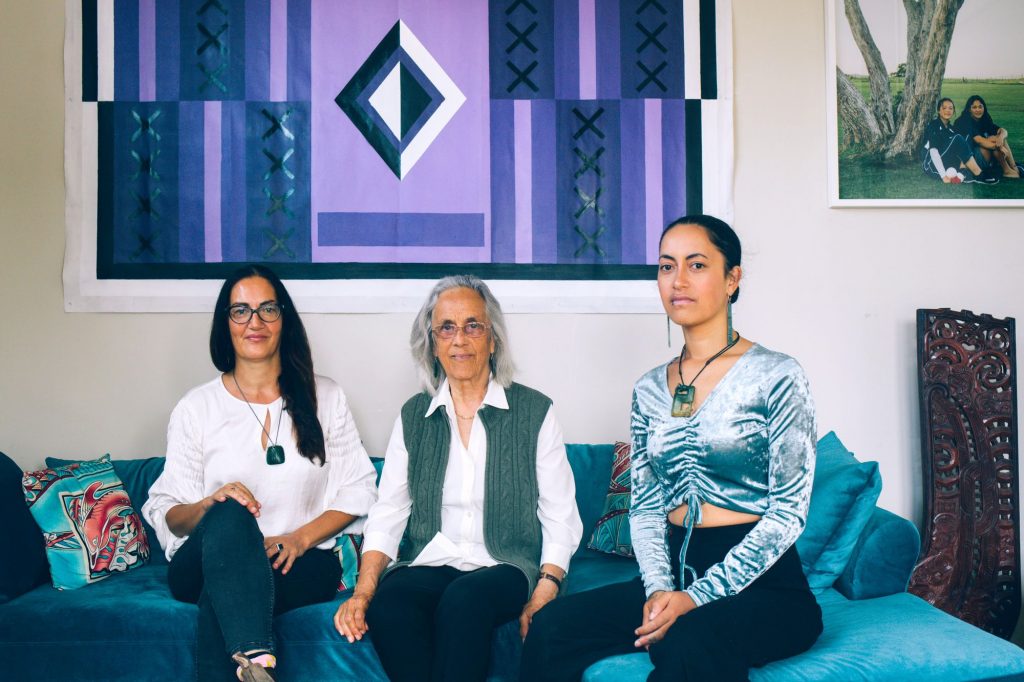 "We had to fight for this position and now we are setting an example for other Māori women," says Briar, whose iwi affiliations are Ngāpuhi and Ngāti Hau. "They can see that it's possible and will make it easier for others to tell their stories."
The novel Cousins has been intimately connected to Briar's life ever since its release in 1992. Briar was married to writer Patricia Grace's son, Himiona, and the same year Cousins was published, she gave birth to their son, Himiona Jr. At its launch at Takapūwāhia marae in Tītahi Bay, both the new book and the newborn baby were passed around the room to be blessed.
"It was like a christening for two precious gifts that became a big part of my life," Briar recalls.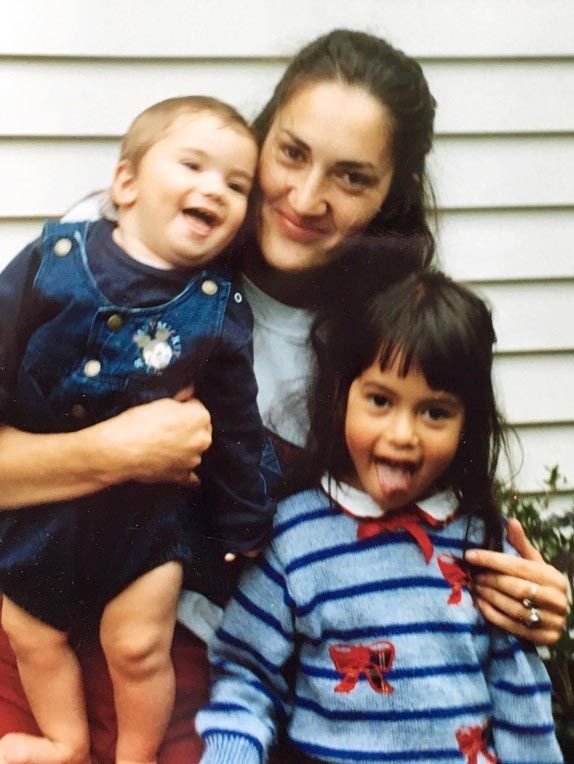 Adapting the book into a movie has been a struggle. The first film-maker involved was renowned director, the late Merata Mita, who spent at least 15 years trying to produce the film. Briar recalls the many meetings Merata had with Patricia at their home and the passion both women had towards the story.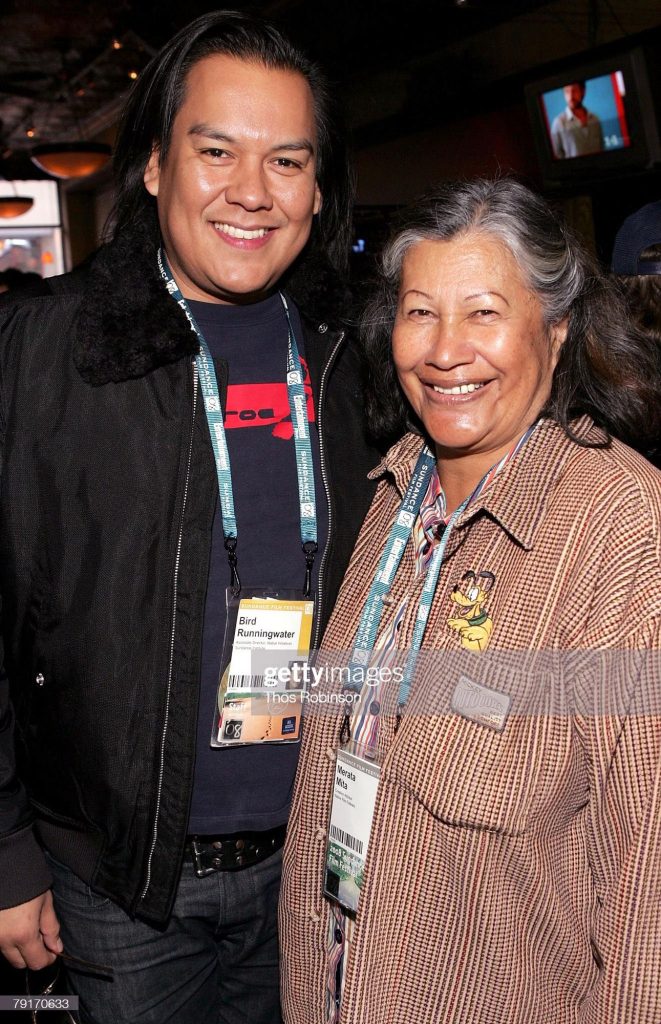 "I remember them talking about the script around the table as I was in the kitchen making them cups of tea. I could feel their joy and passion for the story. It was such a shame that they couldn't get it made. At the time, it was extremely hard to find funding for a film directed by a Māori woman."
Through the years, Briar's own writing and directing career started to flourish. At 17, she left school to train as a journalist at the Evening Star in Wellington. But her life took another turn after she was assigned to interview a local Māori theatre company called Te Ohu Whakaari and instead ended up auditioning for the group.
"They needed a woman to join the group. When I arrived, everyone thought I was there for the part and asked me to audition. So I did and got the role. I quit my job as a journalist and became an actor, and we toured all around New Zealand."
Briar not only became an actor, but she was also heavily involved in writing and devising scripts, and juggling touring with raising her four children – Waipuna and Miriama, both 32, Himiona, 28, and Mairehau, 16.
Her love for theatre developed and she became one of Aotearoa's most accomplished playwrights. She transitioned into film, writing features The Strength of Water and Fresh Meat, was one of the directors involved in Waru and wrote and directed three short films.
Briar's work and success allowed her to revisit making Cousins into a movie. She teamed up with Ainsley – who produced Taika Waititi's first films – to find funding for Cousins. Ainsley shared Briar's view that it was a travesty Merata couldn't get the project off the ground, and they combined their talents and success as Māori women to get the film made and provide an opportunity for them to work together as co-directors.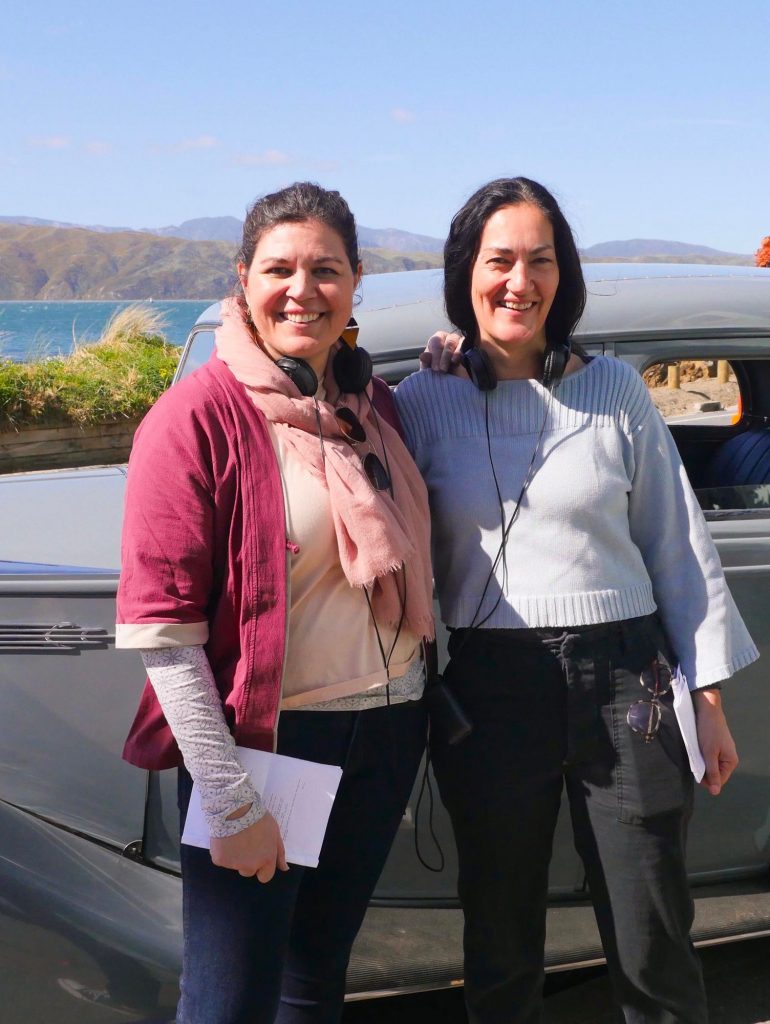 "My journey of becoming a film director is a journey of finding my confidence. I'm naturally a quiet person and in my mind, a film director was a certain personality type," Briar says. "What I learned is that you don't need to be a person that is loud and jumps up and down. You just need a strong vision and the confidence to communicate that with your actors and crew."
Briar was most excited to be working with many of her friends and family on the film, especially acting legends Rachel House and Nancy Brunning, who were cast in the lead roles. Rachel and Nancy worked on Briar's first play, Ngā Pou Wahine, in 1995 and the trio became close mates.
"We were all young and finding our way," Brair recalls. "When we made Ngā Pou Wahine, it was Nancy's first time directing a play and Rachel had just finished acting school. I remember us all being very brave and putting ourselves on the line. We grew up as artists during this process and started our long-lasting friendship."
We were all young and finding our way. We grew up as artists during this process and started our long-lasting friendship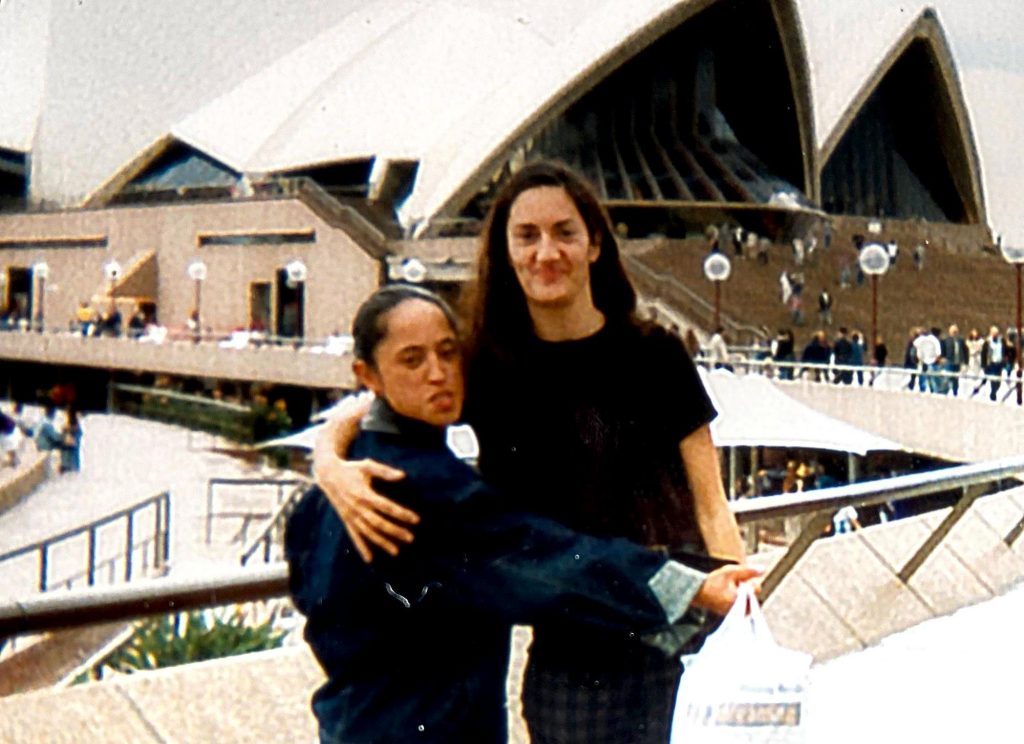 Sadly, weeks before filming Cousins, Nancy, who had previously survived breast cancer, received the heartbreaking news that the disease had returned – and this time it was terminal. Coincidentally, Nancy's character in the film, Makareta, suffers from cancer, and Briar held on to hope that her friend could still play the part.
"Nancy was the best person for the role. The character was noble and had a lot of mana and Nancy had that within herself as well."
During her illness, Nancy ended up in a wheelchair, and Briar tried to accommodate this by rewriting the script and having her character in a wheelchair as well. But, two weeks before filming, it was obvious Nancy didn't have the strength and was not well enough to fulfil the role.
Briar is emotional and is holding back tears as she describes what it was like to let her friend go. "She was so strong, and she was still willing to do it. I would visit her in the hospice, and she would be going through her lines. Looking back, I was holding on to the hope that she would be okay. I didn't want to let her go."
Once the decision was made to recast Nancy's role, Briar and Ainsley had the difficult job of finding an actress to replace her. A casting agent suggested Briar herself audition for the part, knowing about her acting background.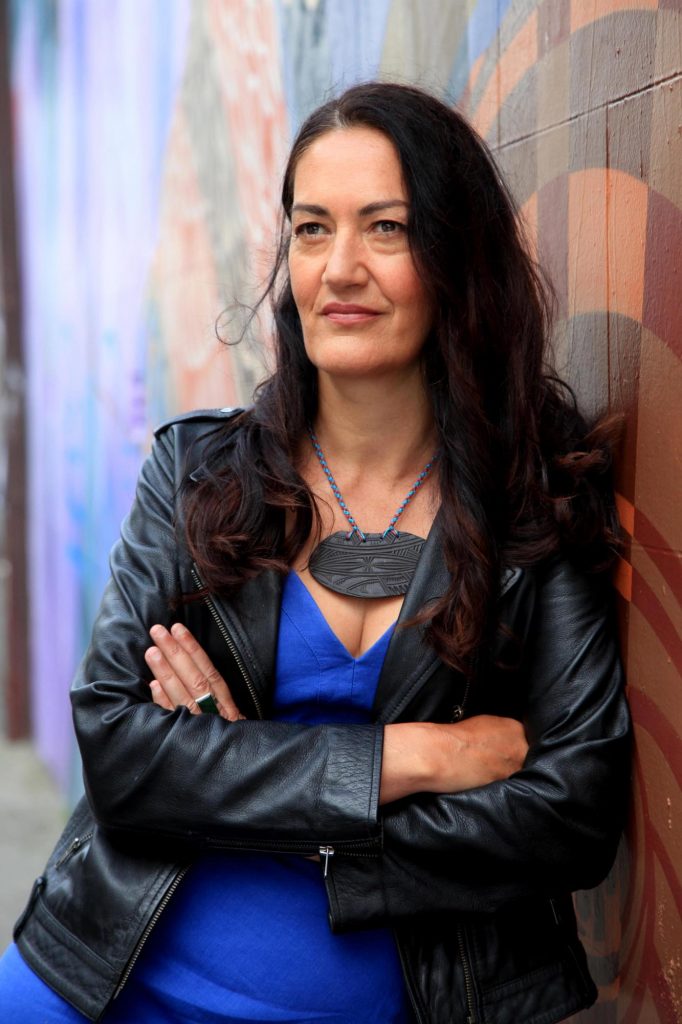 "As the writer, I knew this role intimately and understood the character on many levels. Also, I was going to find it hard to replace my mate. Because of these reasons, I really wanted the role and started to fight for it."
Briar was cast, now holding three important roles – writer, co-director and actor. "I was up against some phenomenal actors and Ainsley made sure that I earned the role."
The last conversation Briar had with Nancy, was a few days before her death in 2019.
A year before, the friends were supposed to see Grace Jones in concert in Queenstown and had bought their flights and tickets. But Briar pulled out at the last minute because of the angst she feels about being around large crowds. Although Nancy was weak and fragile, she found the strength to be honest with her mate.
"She gave me the biggest growling," Briar says. "She told me I should stop backing down, take control and step into power. She was telling me off about the Grace Jones concert, but she was also giving me a life lesson on pushing myself and to stop copping out."
Briar's close and personal journey with making Cousins has made her nervous before the film's release on March 4.
"It really is like letting go of your baby. This film has been a holistic experience for me, and I feel incredibly responsible."
But the advice from Nancy before her death has helped ease her nerves.
"Nancy's voice is always in my ear. Encouraging me to push myself forward and to be confident."
Nancy's voice is always in my ear. Encouraging me to push myself forward and to be confident.