Ten years ago, Sharon Armstrong fell prey to an online dating predator, which led to time behind bars in Argentina. Now, thanks to a new TVNZ film, she's able to share her side of the story in the hope it will help other victims. Aroha Awarau reports.
There's a scene in the new Kiwi film about Sharon Armstrong – the New Zealand victim of a romance scam who was arrested in Argentina in 2011 for drug trafficking – that gives an insight into how an educated and proud Māori woman like her could fall prey to an elaborate deception.
In the upcoming TVNZ feature The Tender Trap, Sharon, played by celebrated Kiwi actress Rima Te Wiata, is consoled by a new cellmate in an Argentinian women's prison. Just like Sharon, she was duped by a man she thought was in love with her, who convinced her to travel to the South American country and unwittingly become a drug mule.
"These men don't exist and, if you're honest with yourself, you already know that," Sharon's cellmate tells her. A solemn Sharon responds, "I really wanted it to be real."
Ahead of the film's release on TVNZ 1 on March 15, Sharon, 63, opens up to Woman and says seeing herself portrayed in the dramatisation and reliving the life-changing experience has been therapeutic for her.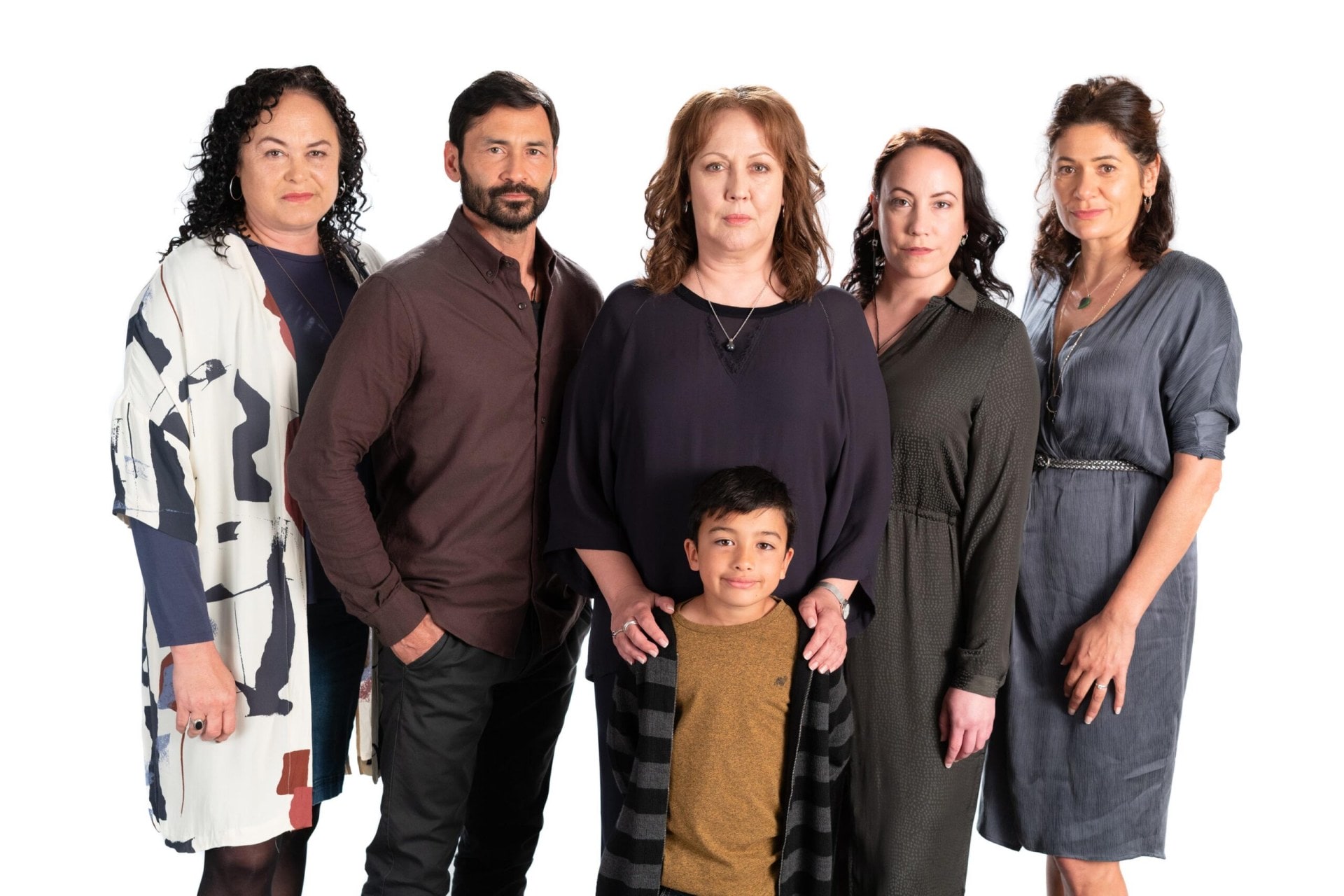 "My whole driver around doing this film is trying to raise awareness and to stop people thinking it's only dumb, stupid and desperate women and men that end up in this position. I wasn't dumb, stupid or desperate," Sharon says.
"The scammers managed to pull me away and isolate me from my whānau, and put me in a position where I was making irrational and illogical decisions. I wasn't aware of the warning signs or of the grooming that was occurring. It's that ability for our minds to want something so badly that you lose perspective, that level of consciousness.
"At the time, I was consumed by what I thought was love – that giddy high school girl type of love," she explains. "But it wasn't love at all. That's the power of the psychology of the scam."
In April, it will be 10 years since Sharon's arrest, after customs officers in Argentina discovered a false bottom in her suitcase and found five kilograms of cocaine, with an estimated street value of over $1 million.
Six months prior, Sharon – a former probation officer and public servant who had worked for the Māori Language Commission – was living in Brisbane and had joined an online dating site, where she met a man named "Frank". Hundreds of phone calls and thousands of text messages between the couple developed into a long-distance romance, a marriage proposal and a relationship in which Sharon would "loan" Frank thousands of dollars.
Sharon had never met Frank in person or seen him on video messaging; her only connection was hearing his exotic voice over the phone. She was excited when Frank bought plane tickets for her to visit him in London so they could finally be together. En route to Europe, Frank asked Sharon to transit through Argentina to pick up contracts and documents concealed in a suitcase that would be given to her once she arrived. He convinced her the confidential documents were for a lucrative business venture that would secure their future together.
Sharon was shocked and mortified when the customs officers discovered the cocaine in her luggage. She was initially convicted of attempting to traffic drugs, however, after a number of subsequent appeals without a final result, her lawyers applied to have her deported back to New Zealand after two and a half years in prison.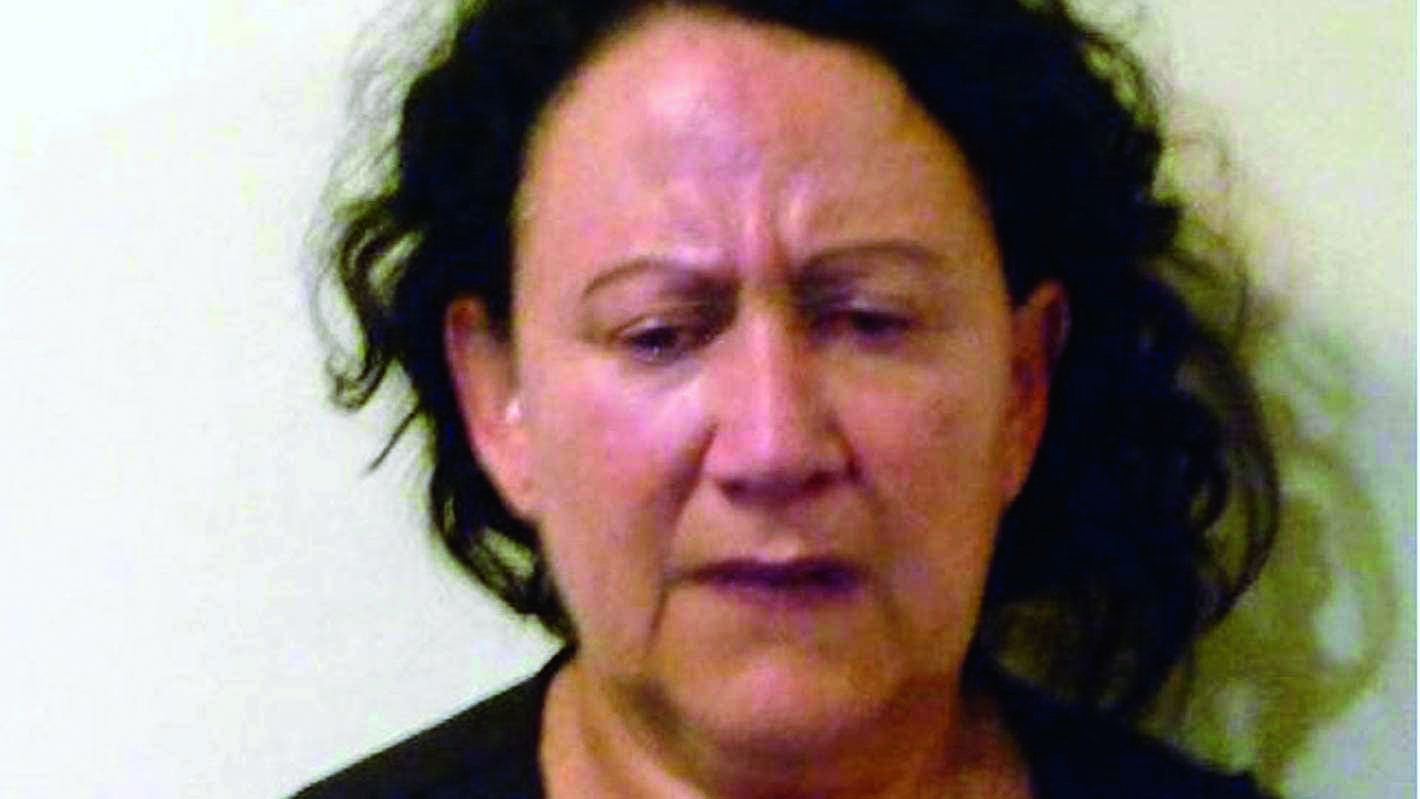 Ten years on, Sharon can look back at the horrifying ordeal – the inhumane prison conditions, the sleepless nights, the loneliness in a foreign country – and talk pragmatically about her experience without getting emotional.
"I can talk about the scammers, I can talk about Frank, without an ounce of anger because I understand how this all happened," she says. "I understand how I got drawn into it. I understand where I was emotionally at that particular point in my life. Part of my healing was accepting that I didn't do anything wrong, because I didn't willingly set out on this journey to become a drug mule."
Part of my healing was accepting that I didn't do anything wrong, because I didn't willingly set out on this journey
Although Sharon shows humility in forgiving others, she finds it extremely hard to forgive herself. In fact, talking about it makes her voice quiver with deep emotion and it brings her to tears thinking about how her time in prison impacted the people closest to her – her daughter Ariana and her grandson, who were 31 and eight at the time of her arrest.
"At that point of my life, I chose Frank, someone who I had never met, over the people who I loved the most. It's the hurt I have caused my whānau that will never go away."
The love and support from her whānau, especially from her daughter, grandson, and sister Leanne, pulled Sharon through the tough times and helped her survive the gruelling two and a half years in prison: the frequent phone calls from New Zealand; the drawings sent from her grandson; the times Ariana and Leanne flew to Argentina to visit; and the $100,000 they raised and contributed towards Sharon's legal and prison costs.
"We have healed because they have always stood beside me and shown me unconditional love," she says.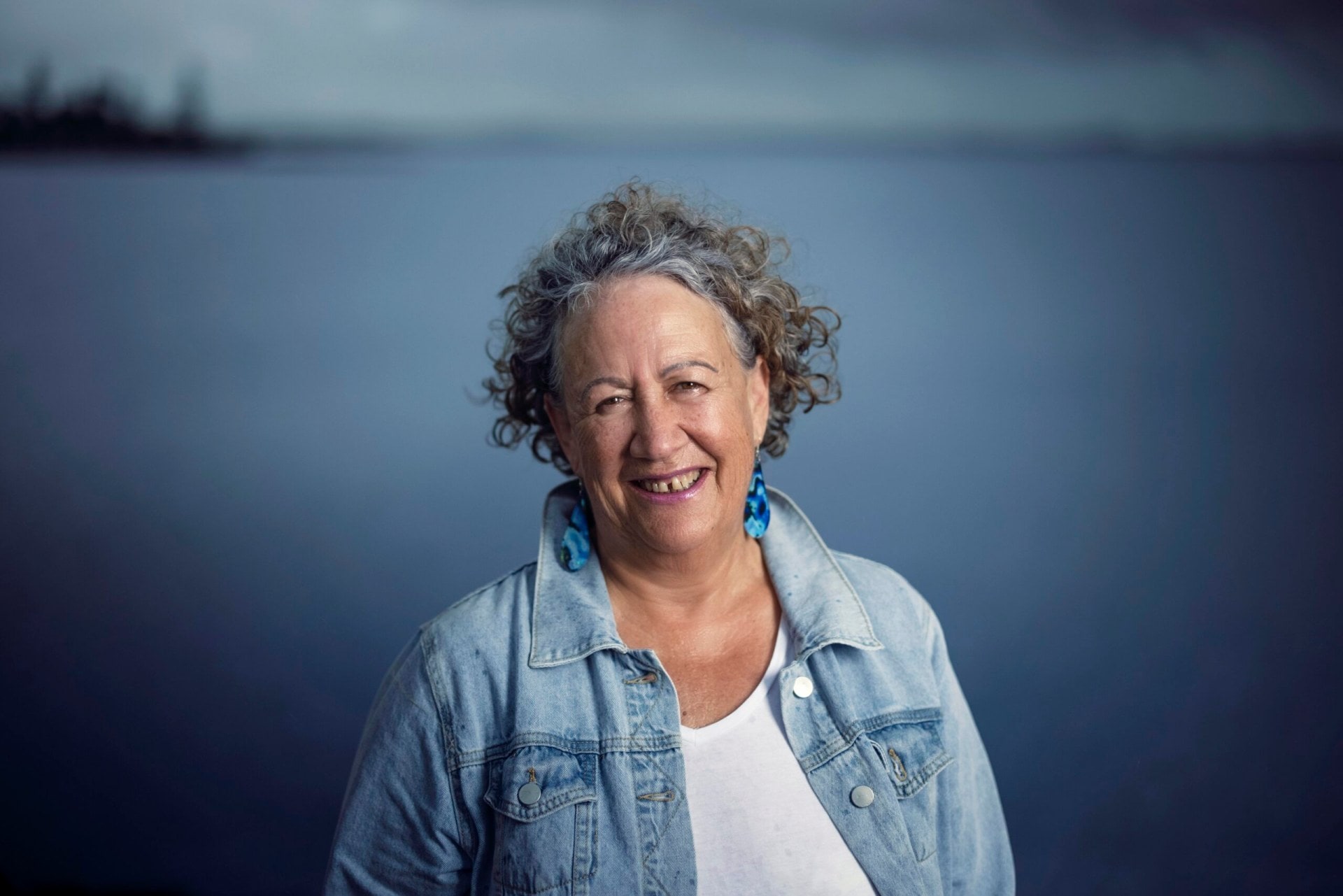 There was a time in prison when Sharon was at her lowest, and Ariana called her from New Zealand and offered advice that has stayed with her to this very day.
"My daughter said, 'This will not define who you are'. I was grateful to hear this," Sharon tells. "It was empowering. This has not defined me, but it has defined who I will be moving forward. I will always have empathy for victims who find themselves in a similar situation and I will always seek opportunities to speak about my experience so I can help others."
Sharon wrote a book detailing her experience, Organised Deception: My Story, released in 2018, and was surprised when she was approached by television producers who wanted to turn her ordeal into a film.
She only agreed because she felt the production team truly understood the psychology of her experience. She also knew the project was going to be led by a team of experienced women: producer Harriet Crampton of Greenstone TV, director Sima Urale, and writers Kathryn Burnett and Riwia Brown (who also wrote the screenplay for Once Were Warriors).
"I was given reassurance that my story would be respected after the producer said to me that this could happen to any one of us. My greatest fear was that I'd be portrayed as a victim. But I felt like they understood me, and I trusted them with my story."
When news of Sharon's arrest hit the New Zealand media and her mugshot made the front pages, she was vilified by the public, who showed little sympathy towards her. Many doubted her claims that she'd been scammed by her online fiancé and didn't believe her to be an innocent victim of a possible international drug cartel.
Sharon was excited when Rima Te Wiata was cast to play her. She spent quality time with Rima before and during filming, saying the actress felt empathy towards her and was able to give an authentic performance.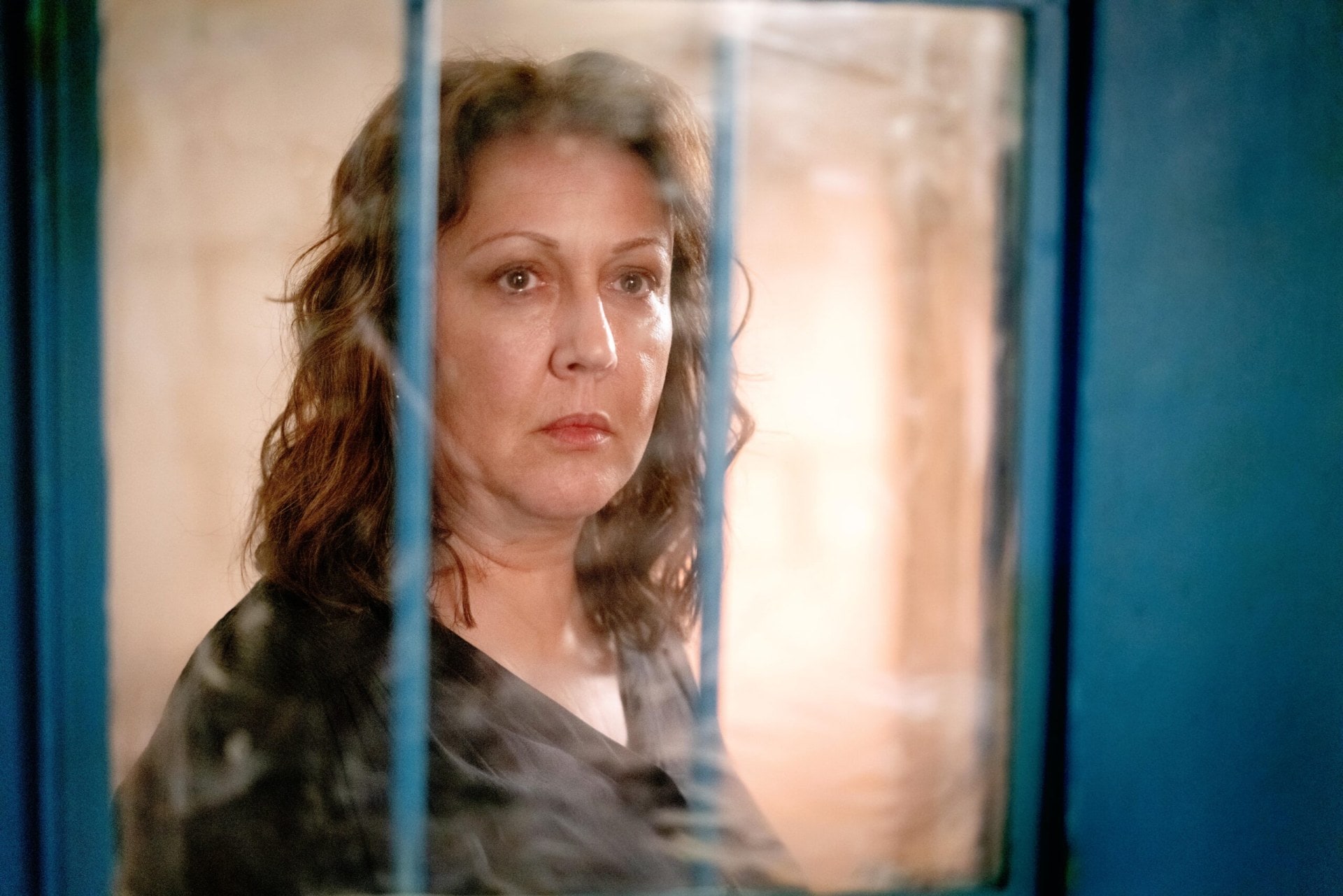 "I know there are still people out there who don't believe me, but I never felt that from anyone involved in the film – especially Rima. I knew she would portray me accurately because she understood how it could happen, why it happens and what life has been like for me."
In fact, Sharon hopes the film and her story will give the many naysayers who doubted her a better perspective of the psychology of relationship scams.
"I was determined to show people that this is how it can happen. I wanted to use my voice to tell the world these scammers work very hard and have the resources to manipulate their victims."
Since her release from prison, Sharon has been one of the main advocates and support people in New Zealand for victims of online relationship scams. She manages her own website for victims (sharonarmstrong.org) and works alongside Netsafe, who refer many victims of relationship scams to her. Since December, she has been working with five victims, most who have lost and given away thousands of dollars. Her work in this area is not funded and is entirely voluntary.
"Hearing other stories through the support I've provided to other victims makes me grateful that my scenario is what it was," says Sharon. "Many victims remain in denial or become serial victims and move on to the next scam.
"For me, my rose-coloured glasses shattered when I saw there was cocaine in the suitcase. It didn't take me long to move out of that denial. But I have to admit, it was really hard to do."
Sharon says it's tough for victims to come forward and admit they have fallen prey to scammers because of the shame and the harsh judgement of others. That's why it's important for her to share her story to help other victims come to terms with a situation she says could easily happen to anyone.
"In the beginning, I was beating myself up and wondering how the hell I could let this happen to me. I blamed myself and most victims will feel this way. You don't need others to vilify you, because you're already doing that to yourself. I'm open and honest because I want victims to know it's not their shame to carry."
I'm open and honest because I want victims to know it's not their shame to carry
Sharon believes the New Zealand government aren't doing enough to provide support to victims of relationship scams, with Kiwis losing $26 million to online scams from April 2019 to June 2020. New Zealander Antony de Malmanche is serving a 15-year prison sentence in Bali after he was arrested in 2015, caught with nearly two kilograms of methamphetamine in his backpack. He has always professed his innocence and says he was a pawn in an online romance scam.
In the US – where in 2019 it was reported that victims lost more than $200 million to relationship scams – advocates have started an organisation called SCARS (Society of Citizens Against Relationship Scams) to address this issue. They have invited Sharon to be on their board to offer her expertise, and she is disappointed there isn't a similar resource here in New Zealand.
"We don't have a co-ordinated approach and real investment from the government. This is a global dilemma costing countries millions of dollars. If we don't take this issue seriously, then there will be many more people who are targeted and left heartbroken."
She urges men and women to exercise caution when using online dating websites.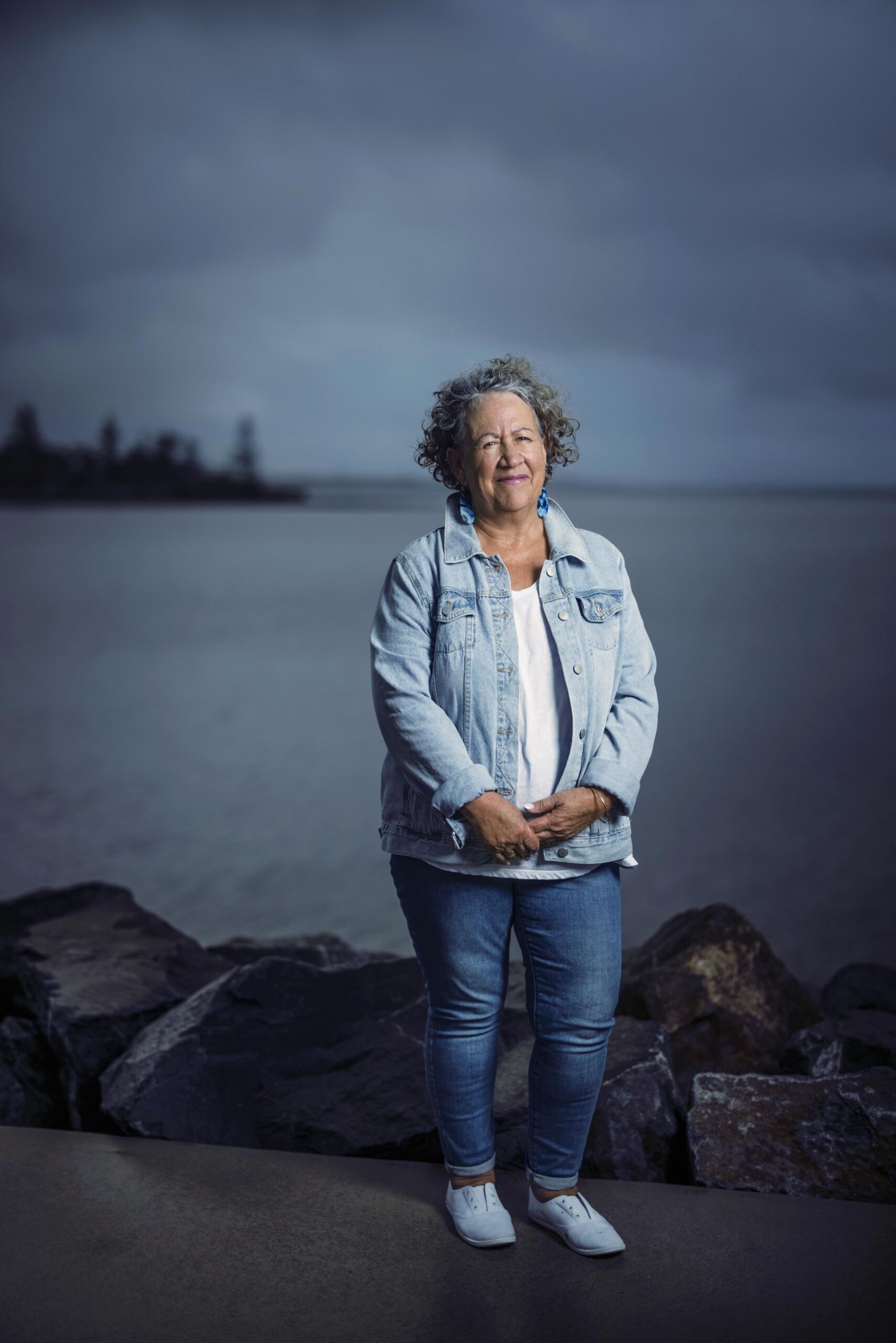 "If you are in communication with someone online and if they ask you to send them something, especially money, then it's 100% a scam. They don't love you. They don't care about you. They are there purely to deceive you and get from you whatever they can," Sharon insists. "The scammers have minimal risks with minimal cost and the potential for high financial gain. But the financial and emotional costs to the victims are huge."
Today, Sharon lives in a house bus in Northland and provides programmes and services for youth, and these days, she isn't bothered by whether or not there is someone "special" in her life. She says she is filled with love every day from her whānau and friends.
"I don't want people to think you can only be happy if you're in love with someone," Sharon says. "I want people, especially victims of relationship scams, to know happiness is truly a state of mind and something we can all achieve."