Beaches, bush and hot pools, as well as fabulous local kai, mean actress Miriama Smith is happiest in her Waihi Beach hometown.
After leaving Auckland in 2014, Miriama Smith's search for a place to call home led her to Waihi Beach. Now she can't tear herself away from the Bay of Plenty town. When Miriama's not gracing our screens, she teaches yoga at the local RSA and works as a marriage celebrant.
Her latest movie, Cousins, based on Patricia Grace's novel of the same name, has just been released. It's a drama about three Māori cousins who spend a lifetime searching for each other.
What is your favourite place in New Zealand?
Waihi Beach. It's a beautiful beachside town in the middle of the Coromandel and the Bay of Plenty. We live here. We love it!
Did you visit Waihi Beach when you were younger?
I never came here in my childhood, as I spent more time in the Rotorua Lakes district. We landed here not long after leaving Auckland in 2014.
When did you first visit Waihi Beach and why?
We were driving in the area, exploring places to live outside of Auckland. We stopped here and two kōtare [kingfishers] landed on a flax bush in front of us. We thought that was a pretty nice tohu [sign] and we knew we were on the right path.
What is so special about this place?
It's called the Bay of Plenty for a reason. When it comes to kai, your kete is always full. So much delicious fruit, vegetables and kai moana. The people are awesome here. And we are spoilt for choice when it comes to natural resources and adventure.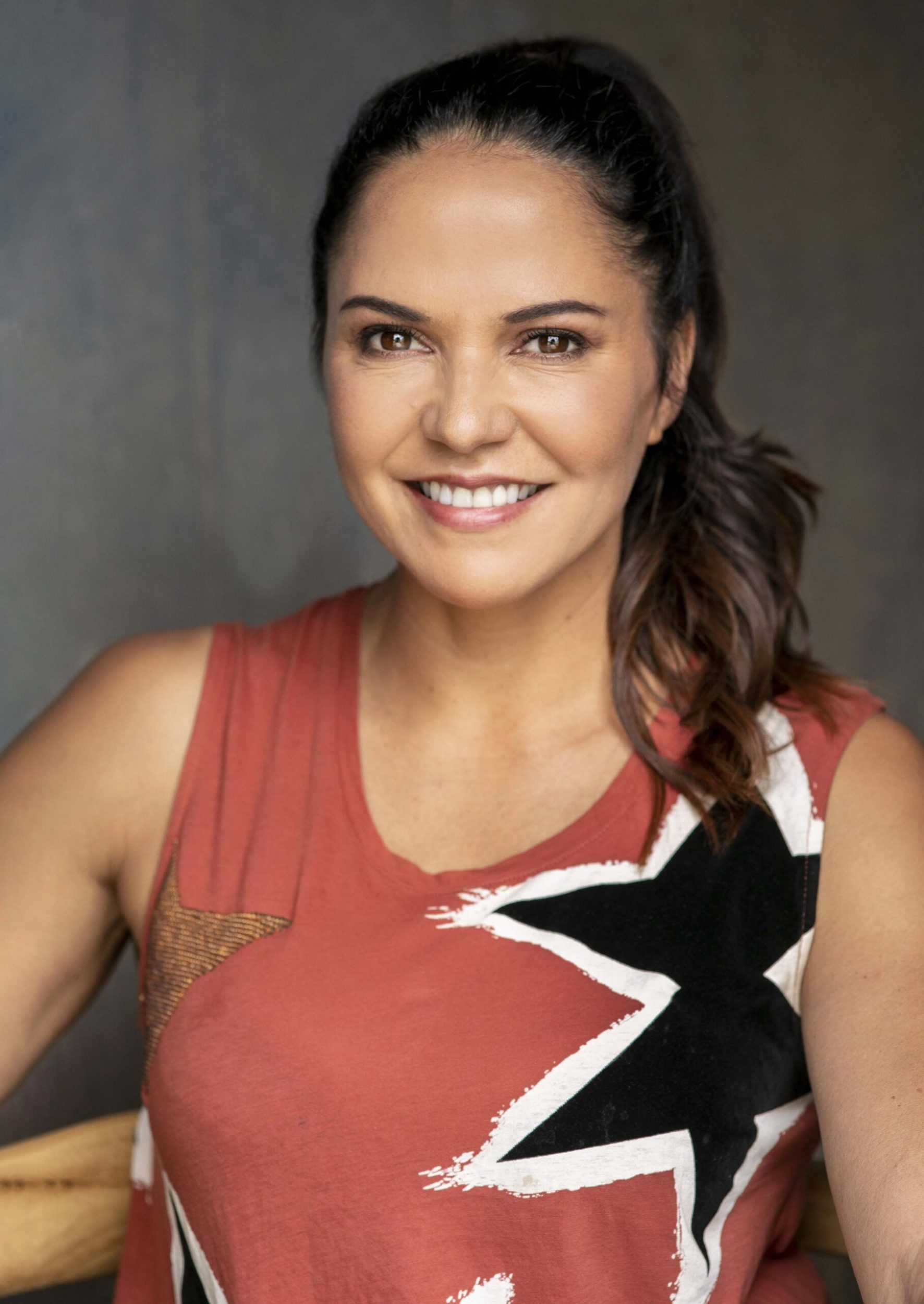 What do you like to do there?
Sunrise yoga on my deck, beach and bush walks, beach and river swims, visit hot pools and explore the wonderful walking tracks.
Do you have any top tips for things to do in the area?
I love climbing up the hill in Bowentown Domain with my son and dog to take in the views out to the Mount and Matakana Island. I love walking over the hill to Shelly Bay.
Any favourite places to eat?
We are foodies, so usually on our deck alfresco.
Any other spots to checkout in the area?
We are 45 minutes from Mount Maunganui, 30 minutes from Whangamatā and 25 minutes from Karangahake Gorge… all well worth a visit!
What do you love about destinations like this in New Zealand?
They are never crowded and you can always find some peace and quiet any time of the day.
What is your favourite memory of this place?
Walking onto our property for the first time and realising we had found our dream place.
Anything else you want to tell us about Waihi Beach?
Once you come, you won't want to leave.