Inspired by a need to reconnect with their culture and create a healthier future for their people, the usually reclusive Tana and Rochelle Umaga open up to Siena Yates about an exciting new venture.
He's one of our greatest ever All Blacks captains, a sports legend famed throughout the world for his immense mana, trademark dreadlocks and cheeky grin, as nuch as he is for his supreme talents on the rugby field.
Leading the Hurricanes and All Blacks to countless victories in the early 2000s and, more recently, coaching the Auckland Blues, Tana Umaga has given himself fully to the sport he loves so dearly.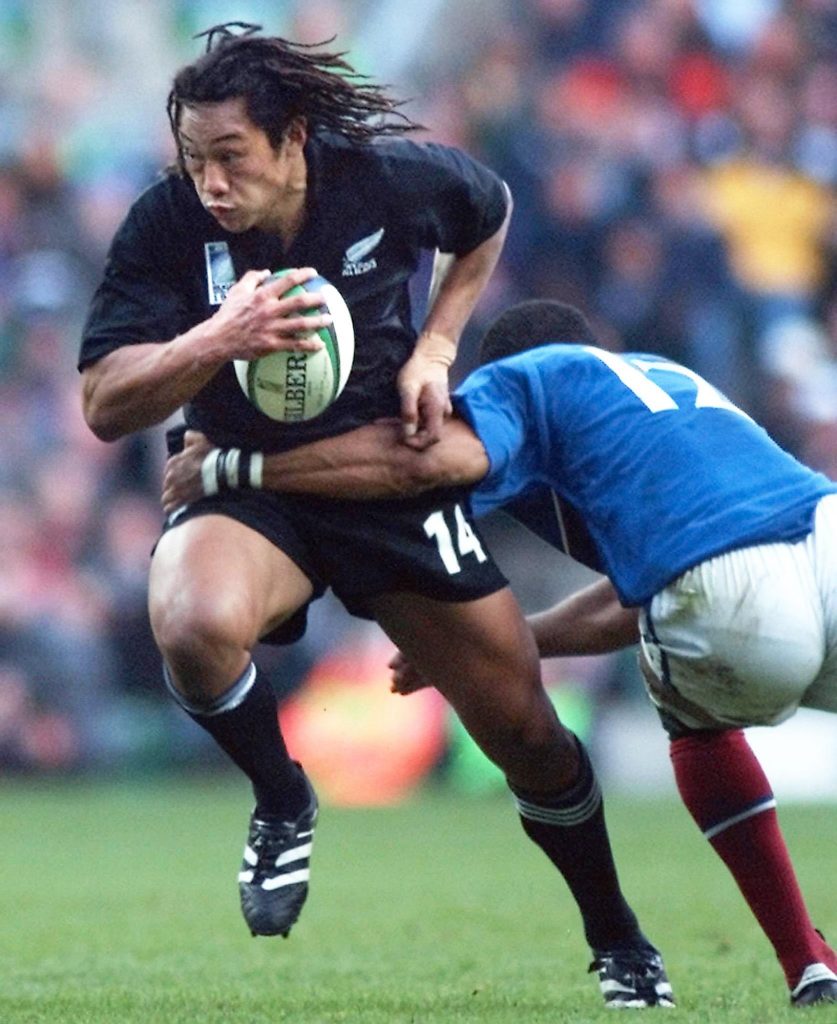 But off the field, his private life has remained strictly off limits to protect his beloved wife Rochelle and their four children from the glare of fame. The personal life of the Umagas is a mystery to most. "We don't open ourselves up, we never have. We're very private," says Tana, 47, admitting that every time he walks out of his front gate, "I'm always on guard."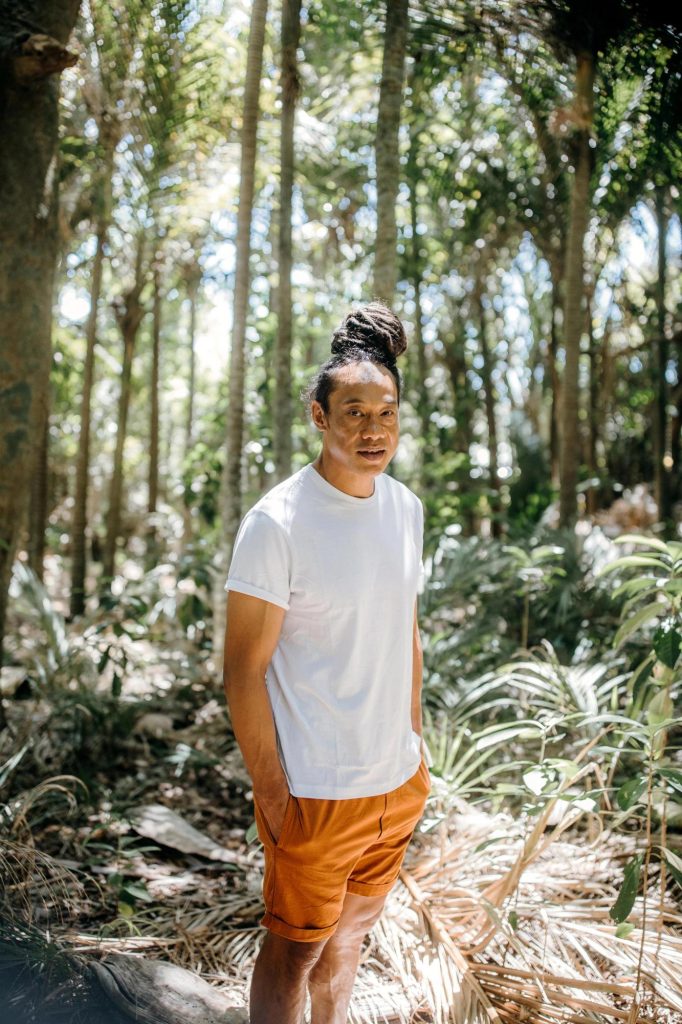 He and his soulmate Rochelle have been together for nearly 30 years – meeting when they were just teenagers – and are grateful they have been able to raise their family out of the public eye all these years.
Unlike many in her position, as the wife of one of the country's most celebrated sports stars, Rochelle has chosen to keep a very low profile. In fact, she's spent years trying to avoid getting caught in her husband's spotlight.
"Rochelle's always been adamant that we've never done these things before," explains Tana, whose respect and admiration for his wife is apparent.
But now, the couple are opening their doors to their Auckland home – their "shelter" – because, they say, "We're ready."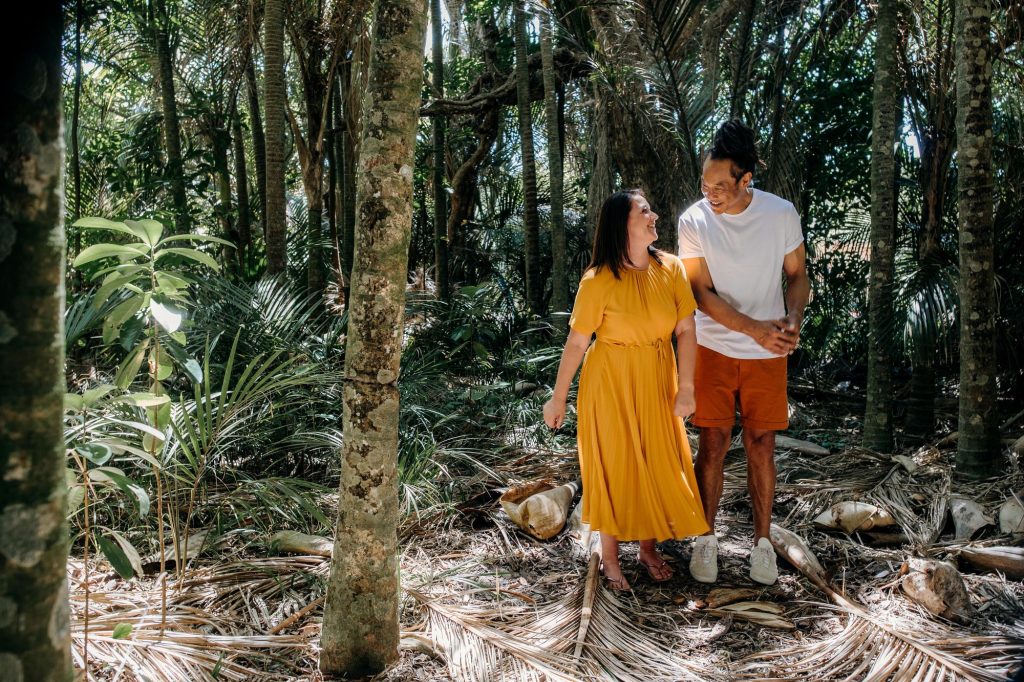 The Umagas are starting a new chapter from which they've "learned so much along the way, and it's probably time now that we pass some of that on – as a couple".
They've been on a path of self-discovery ever since returning to New Zealand from France 11 years ago, where Tana played and coached for French rugby club Toulon.
"What really hit us was, coming back, we had a Samoan air hostess and she said, 'Talofa,' to our girls, and they were just like, 'What? Bonjour…' We thought, 'Oh my gosh, they can speak French fluently and they can't even speak their own language,'" recalls Rochelle, 48.
They then realised it wasn't just the kids; Tana and Rochelle, too, could speak better French than their native Samoan and Māori languages respectively. That was a wake-up call.
Now, Rochelle is enrolled at AUT to begin learning te reo Māori, and Tana has been attending Samoan classes online.
"So it was for our children, but also for ourselves," says Tana. "I lost both my parents and it made me realise how much I didn't know. And also, I wanted to be stronger in terms of how I can hold a conversation and just be proud to be Samoan. It's not that I wasn't before, but I didn't outwardly do anything to show it."
The "journey" also led the pair down a path of looking to indigenous knowledge for their health and fitness.
Tana and Rochelle have four kids: Cade, 27, Gabrielle, 20, Lily-Kate, 16, and Anise, 14. As such, Tana says, "We have to look after our health" to be there for the family.
"Watching people of our generation or younger, who have passed away sooner than us, that's hit me pretty hard," he says. "I started from a sports background, but I'm going to be a father a lot, lot longer than I was a sportsperson and I want to be around to celebrate our kids and hopefully grandkids. It's that simple."
So they've taken matters into their own hands and created a new line of health and wellness products "inspired by mātauranga Māori" and made with natural, native ingredients such as horopito, kānuka and mānuka. The line, launching under their new wellness brand Viktual+ this month, includes a supergreens mix, pre-workout and protein powder – personally tested and approved by Tana during last year's lockdown – and "calm" and "sleep" products that harness the sedative properties of kava.
There are plenty more native ingredients from both Aotearoa and the Pacific Islands they plan to use, but they've started with these select few purely because their benefits have been scientifically researched and proven already.
"That's how I've lived my life; I want to make sure what I'm putting into my body is actually good, because that's the tool of my trade," explains Tana. "And when we're saying it's good for us, we want to make sure that people know it's not just a story or a fairy tale, it's actually got some substance behind it."
That's especially true given they're drawing from their cultures to make it, not just because they know their people will be among their harshest critics, but because it's very much for them too.
"What we're doing now is really important to our people; they make up a large number on the bad side of obesity and looking after their own health," says Tana. "Our celebrations predominantly centre around food, and while that's great, we also need to make sure we're looking after ourselves. We've lost some young men too early and that just really brought it home to me that you can't keep doing what you're doing and expect something different."
That's another reason why they're finally ready to open up; they've got a venture they believe in, are excited about and "really proud of", and they want to tell the world about it – despite their fears about what that might bring.
According to Tana, his wife is the "catalyst" and driving force behind the venture. But when the conversation turns to Rochelle, she almost physically folds in on herself, clearly not used to being the one having to answer strangers' questions about her life.
"This is scary for me," she confesses with a nervous laugh. "This whole thing – the whole interview, doing the photo shoot – I can admit this is really out of my comfort zone. I'm definitely more of a behind-the-scenes kind of person. I just support him where I can.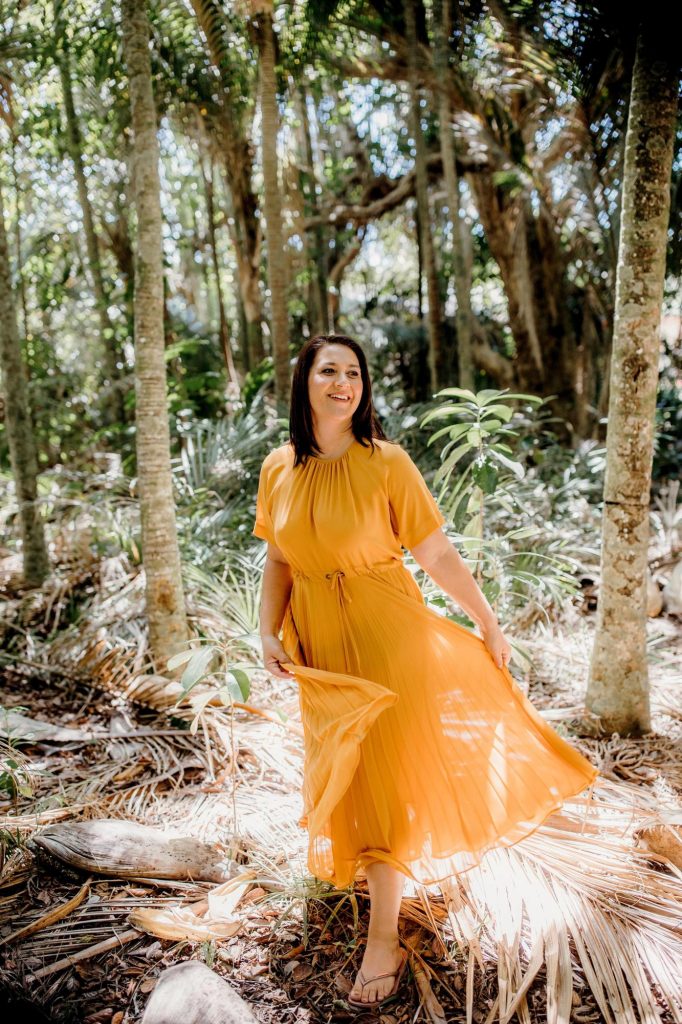 "So I'm obviously not gonna be the face of the company – we'll just chuck Tana out there," Rochelle says with another laugh, this one more relieved than nervous.
Her story, as she reluctantly tells it, is short and sweet.
She grew up in Wainuiomata and, while she wasn't raised with her reo – "My mum and dad were from that generation where they got hit when they used the reo" – she was brought up firmly rooted in te ao Māori and visited her marae nearly every year.
She and Tana met in Wainuiomata when they were "about 15 or 16", because he played rugby with her brother. They had their first date at 17 but didn't properly get together until they were 19 – and they've been inseparable ever since, welcoming their first child, Cade, when they were only 20.
Even in the beginning, the pair were decidedly low-key. They married in 2000 and rather than sell their story to magazines and draw up a celebrity guest list, they had their wedding at their Wellington home with only their parents, children and Rochelle's sister in attendance, choosing to spend the money on a new car instead.
They've maintained that solid grounding over the years of Tana's stardom, with Rochelle keeping the family ticking over while Tana was away for work – though it certainly wasn't easy.
Rochelle and the kids still had plenty of support living in Wellington where both their families were based, so "we had no trouble with babysitters and extra help", she says, adding: "I don't think we would have coped without our families."
Part of how they made a long-distance relationship work in pre-social media times was for Rochelle to send Tana a fax before every game; it was part of his routine and, "If I didn't fax him, oh my gosh, it was like the end of the world!" says Rochelle. "It was just boring, everyday stuff, but I guess it made him feel like he was there or something."
But after a while, the time apart became too much, especially with Tana missing out on all the "crucial first moments" with the kids, particularly with Cade, who grew up during the start of Tana's career. "I missed a lot of those things: the first steps, birthdays, the first day of school," says Tana, regretfully.
When it came time to welcome their second child, Tana chose to stay home for her birth rather than travelling to play rugby in South Africa.
"We both got slammed for that," Rochelle recalls. "There was a show where they had ex-rugby players' wives on saying they would never tell their husbands to stay home – did those women ever think that Tana made that decision on his own to stay home? It was straightaway 'blame the woman'. Now it's just normal for players to stay home for the birth of their kids, but Tana took a lot of heat for that."
After their third child came along, Tana realised "the one thing you can't get back is time", and that was the catalyst for him to retire and focus more on family.
It's been a wild ride, but throughout it all, the couple has stayed strong. Their secret? Just good old-fashioned communication and mutual support. "There's only one rule in life," says Tana. "Happy wife, happy life."
That, the couple says, comes down to the simple stuff:
"Just being yourself, really. We're supportive of each other and what we both want to do. Even if we don't agree, we just still respect each other's views and opinions."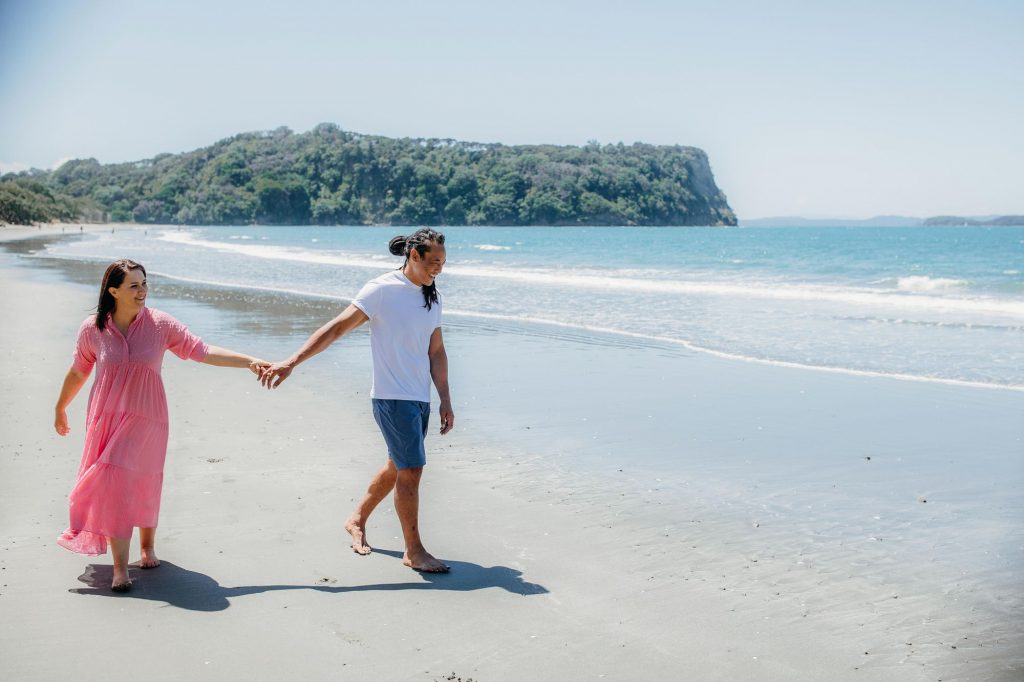 And while they don't really go in for the idea of date night – they prefer to just enjoy as much family time as they can – Tana says, "we make sure we have our time, to share moments and make sure we remind each other why we love each other." It's that simple.
The same goes for parenting. Rochelle instils a lot of the structure and discipline in the family, while Tana is the self-confessed "Yes Dad" – but he makes sure to back his wife up.
"My big thing is just about them not disrespecting their mother. So if they piss her off too much, I'll step in to make sure they don't go too far," Tana says. "All we've asked our kids is to be strong in themselves, in who they are and who they want to be, and to work hard at that."
Rochelle adds, "It's just making sure they understand that their lives, their bodies, it's all theirs. They make decisions for themselves; don't let anyone decide for you. That's what we've been really big on."
That, and family dinners. Every night.
"Something I've really tried to push right from the get-go is that we sit down and eat together. It's something we learned in France. The lifestyle there is that, at the end of the day, everyone catches up and it's about sharing each other's days and taking time together."
Over the years, Rochelle worked mostly as an executive secretary and stay-at-home mum, but it was when she returned to the workforce in 2013 – once all her kids were in school – that she immediately realised she couldn't stay in the same job anymore.
"I just thought to myself, 'Why am I doing this?' It was a job, but it wasn't something that I enjoyed doing," she tells. So she stopped. She quit her job at KiwiRail and went to South Seas Film School, graduating in 2016 and going on to release her 2018 documentary, Sharing The Love, about a topic dear to her heart.
Rochelle was 12 when she learnt she was adopted by her birth mum's uncle and his wife, with whom she enjoyed growing up with five siblings. Three decades later, her insightful documentary explores the whāngai (a Māori version of adoption) of another child.
Rochelle was actually funded for a new documentary just a week before lockdown last year, but that project had to be shelved as three of her subjects were overseas. It turned out to be something of a happy coincidence though, she says, because "I couldn't do [the new business] and that as well, I don't think".
If it were up to her, that would be where the story ends, but Tana chimes in, talking about his wife with romance-novel levels of adoration.
"I think she's being very humble in terms of what she does," he says. "She works so hard for us, behind the scenes. I get to come home and she just lets me do what I need to do, and in terms of keeping our family together and keeping everything running, she's the one who sets all of those boundaries and keeps things going."
"I think most mothers are like that," Rochelle interjects. "I'm just really lucky that I haven't had to work full-time."
Not that that's stopped her. As Tana says, she may not have to work, but if she didn't, she'd go mad. "She gets bored very easily, she needs to be busy doing something."
Besides, he adds, "When we were young, when I was a down-and-out rugby player and didn't have anything, she was the one who worked for us and I was at home because I had no job and I couldn't do anything.
"Even in terms of what we do now, what we're getting ourselves into, she does all the hard mahi in behind it and I'm just supporting that because I believe in what we're doing."
That behind-the-scenes mahi is hardly easy, either. They've had to learn about everything from sourcing ingredients, manufacturing and processing, to marketing and distribution, and running their own business – all without an ounce of prior knowledge.
Rochelle spent countless hours researching online, talking to friends and mutual contacts and even taking business courses.
"She's always learning," Tana shares proudly, because he knows his wife won't. "She's the catalyst for all of this."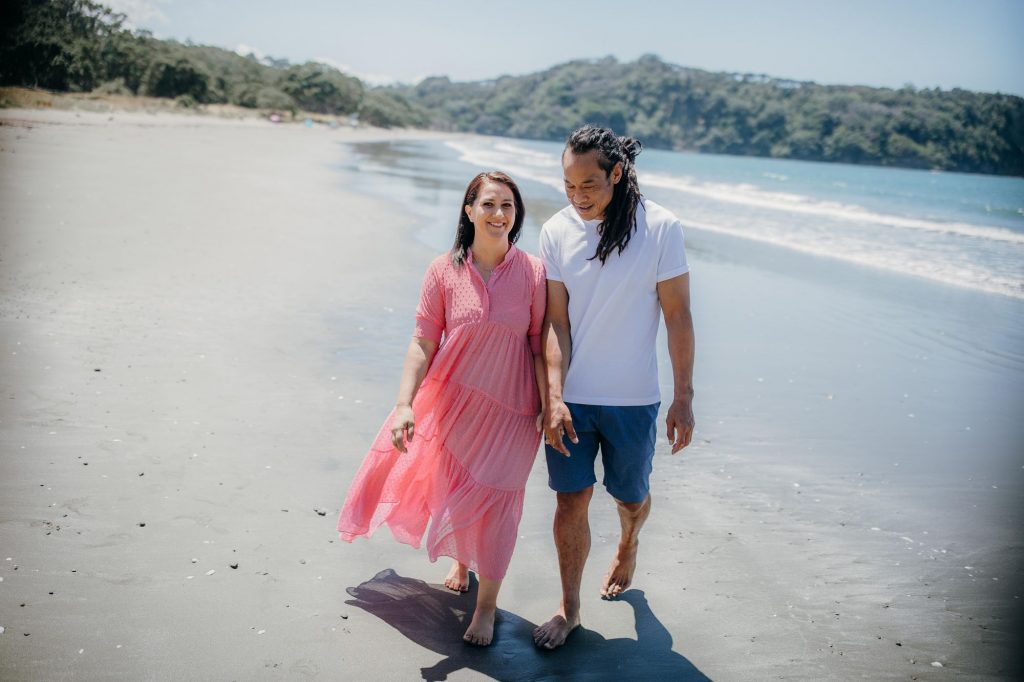 The pair are the first to admit all this is possible thanks to their privilege which has come from Tana's successful rugby career.
"We understand that we're fortunate to be able to have this time to do these things and that we're not starting out with nothing behind us," says Tana. "Obviously we've been fortunate to live the life we've lived, so we can actually take the risk out of what we're doing."
But while the business isn't as much of a financial risk for them as it might be for some, the pair are putting something bigger on the line: their name.
"I'm really conscious of the fact that we don't want to come out and disrespect our cultures because, due to Tana's profile, he'll get slammed," says Rochelle.
That's why having the science to back them up is important and why their product and business are as culturally considerate and inclusive as possible. That goes far beyond simply using Māori and Pasifika ingredients, motifs and words.
"Like Rochelle, in the last few years I've connected back with my culture and have a greater appreciation and a greater understanding that even though we're not speakers, or we don't outwardly show it every day, that doesn't change who we are and who we're connected to," reflects Tana.
"I've been through that journey a lot – you know, how you get called plastic and that – but it's like, that's your label on me; I'm still Samoan, you can't take that away from me. I might not speak it, but it doesn't mean I can't live it, because I have that right. And I think it's around giving back to our parents who did a lot for us.
"So we need to make sure it flows from the front to the back. You can't just have an indigenous name; it has to be like, if you dive deeper into the company, what else is there that connects back to the culture?"
The end goal for Viktual+ is to use more native products from around the Pacific, but to do so in collaboration with iwi and Pacific landowners, and give back to the community however they can. The most obvious way is by creating jobs; employing people who can go out into the land and pick enough product to be milled.
"The big picture is – hopefully if we get it right – we could possibly do something back in the iwi so they can do it all themselves and we can just purchase from them," says Rochelle.
It's a major undertaking on all fronts – a new business which they hope can give back to their communities, honour their cultures and families, and give them the health and longevity to enjoy their future grandchildren – and all on the back of Rochelle's can-do attitude.
It's praise which she, unsurprisingly, dismisses immediately. "Oh nah, heaps of people just go out there and do it! I've done so many little things, and if it doesn't go as planned, I'm alright, I just move on to the next thing."
"And I just keep going to work," Tana jokes. "But we're pretty fortunate to have these opportunities and to have something that's ours. I've been working for a boss for a long time and sometimes you want to be your own boss and dictate your own hours. This was an opportunity to possibly get that."
We're pretty fortunate to have these opportunities and to have something that's ours
Rochelle agrees: "Yeah, making our own decisions and taking it where we want to take it. We want to tell our stories and this is an opportunity for us to tell them in our way. That's always been the thing; it all comes back to authenticity."