When a busy Wellington couple revamped this art deco home in Ngaio, they used colour to create the perfect backdrop for sophisticated yet inviting family living.
It's easy to raise the tempo of an interior with a few bold colours – just ask the savvy designers of this Wellington house. What's more challenging is pulling together a major top-to-toe renovation when it involves the juggling act of integrating the old with the new.
When netball umpire Ann Hay and her lawyer husband Matt decided it was time to give their beautiful 1940s home a makeover, they knew they needed help to successfully pull it off.
"I wanted something interesting and unique that would also age well over time. We wanted the house to feel fresh and new but in keeping with the era in which it was built," says Ann. For expert advice, she called in Wellington interior designers Katie Peck and Nikki Burnet, the talented duo at the helm of Esdesign, to work alongside her.
Ann had very specific ideas. "She knows what she likes," says Katie. "She kept repeating what she wanted and I saw a recurring theme. We started with the kitchen and worked out the rest of the home's decor from there."
Katie was rapt with Ann's colour confidence. "It was so nice to have someone who wanted to step outside the white kitchen box. It's been really fun to work with someone who wanted to play with colour and texture.
A lot of people are not brave enough to do this. As designers, it means we can explore a lot more options. Having these options is a challenge, especially when there are lots of different elements involved in the renovation, but it's a challenge we welcome."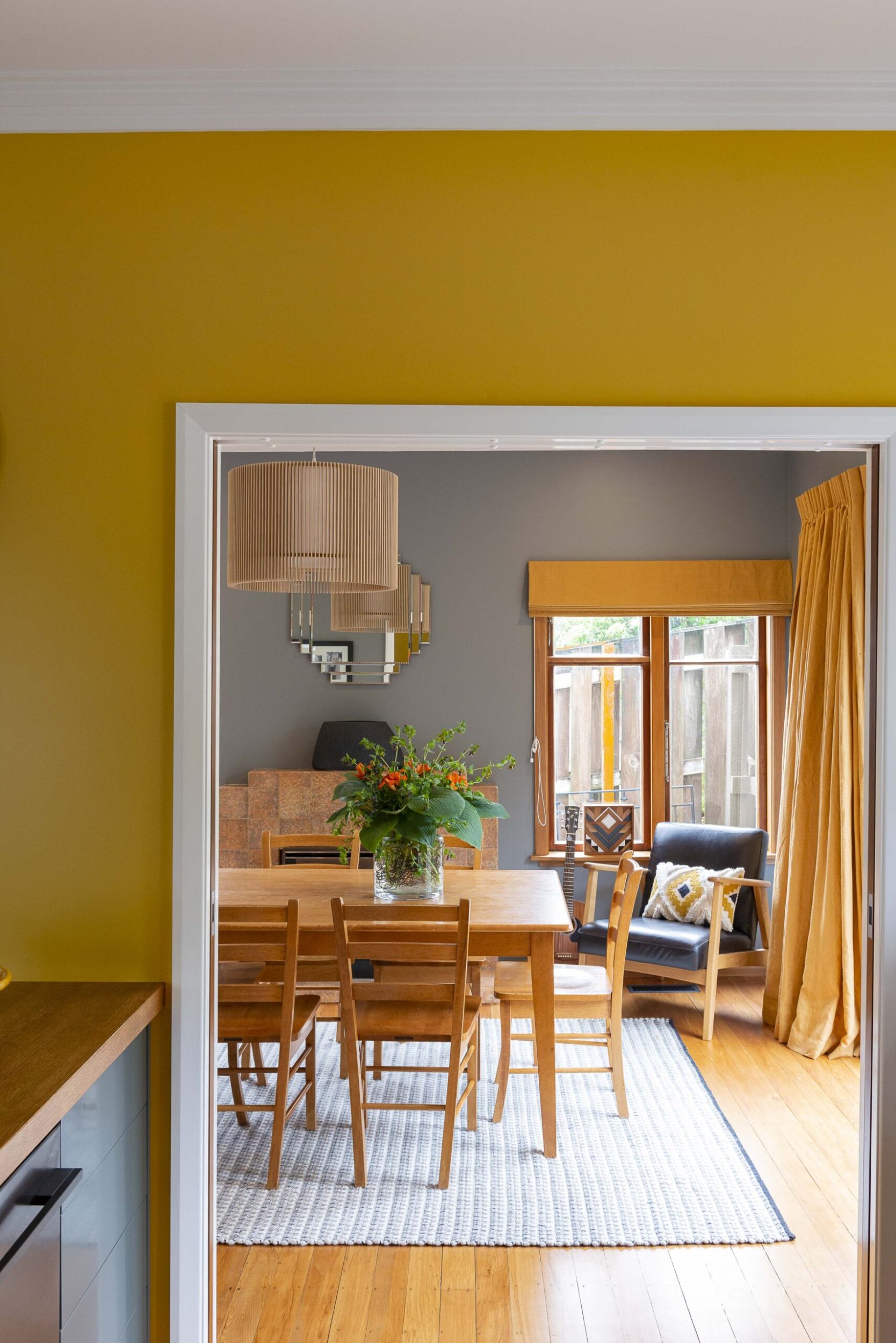 "I'm not afraid of colour," says Ann. "I knew I didn't want white walls. I also knew that I wanted to use colour to transform the kitchen because it was the darkest room in the house. I hated it. On a beautiful sunny day I'd be stuck in this horrible dark kitchen, closed off from the rest of the house."
Initially, Ann wanted to inject some much-needed warmth into the kitchen with yellow tiles she'd sourced. However, there weren't enough to complete the job and no more were available.
As an alternative, Katie suggested yellow painted walls with white tiles. Ann was on board immediately, though Matt took some convincing. "When he first saw the yellow walls he nearly died," says Ann. "But that was before everything else was added, and now he's happy with how it's turned out."
The yellow proved to be a springboard to other hues, with Katie and Nikki scoping out a warm and cool colour story for the entire home, which features saffron, coastal blues, charcoal, and orange – with tiles and wallpaper adding pattern and texture to the mix. The result is a study in cool and calming blues, with pops of sunny yellow giving the decor warmth and personality.
"I wanted it to be a bit funky, with a deco/retro theme," says Ann. "It's a play on what we already had here, and we've given it a contemporary edge." Ann laughs when she remembers how it started out as a much smaller project.
Initially, the couple just wanted to update their en suite and wardrobe and replace some doors downstairs. "We had these glass doors that led to the back garden that kept blowing shut when it was windy," says Ann. "Matt then decided we should look at the structure of the entire house, and it kind of snowballed from there."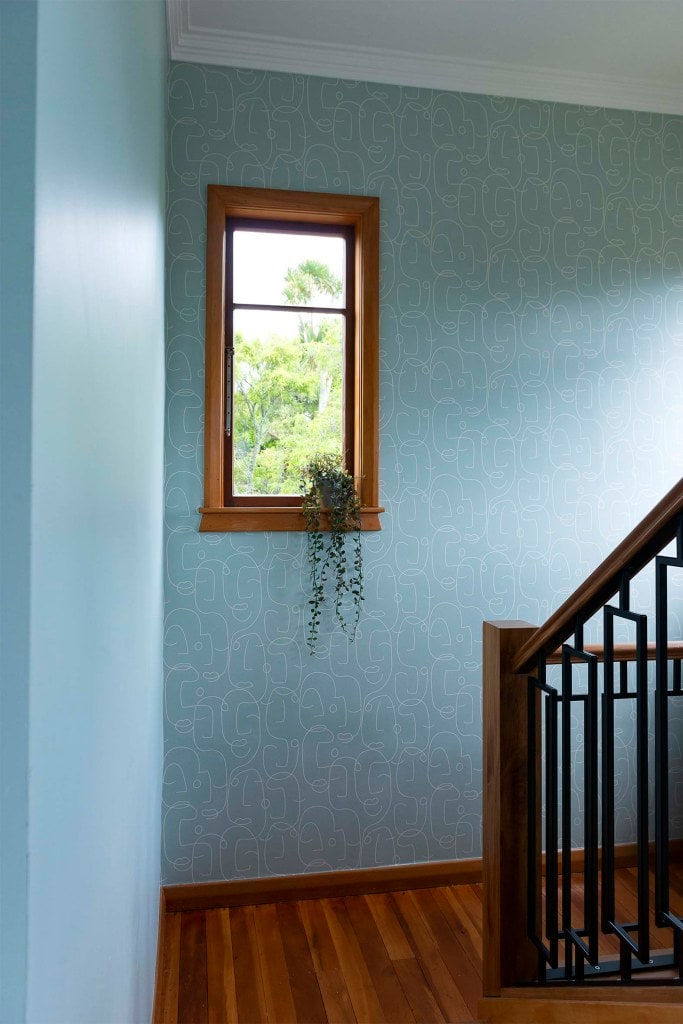 The couple and their children, Sarah, 16, James, 13, and Olivia, 10, lived nearby in a rented house during the six-month renovation. They moved out in July 2019 and returned home just before Christmas. "It was just as well we had somewhere else to live, as every room in the home was gutted expect for the girls' bedrooms," says Ann.
The home's fresh new look is understated and casually sophisticated. The interior feels light, airy and open, without seeming contrived. The key to its success is the way the different elements have been cohesively woven together.
"The house has so much character, we really wanted to embrace its style and create a personal story for the family living in it now," says Katie. "It's extremely satisfying completing a complex project like this one."
For Ann, the revamp is everything she dreamed it would be, and then some. "I love nothing more than sitting at the bar with a cup of coffee and enjoying my bright and sunny kitchen. It has become the beating heart of this home," she says. "Now that we've opened it up and created space for the whole family, it's where everyone wants to be."
Swipe the style