You don't have to spend hundreds of dollars to buy hard-working, effective and luxurious products. Thanks to science and innovation coming along in leaps and bounds, these skin, hair and make-up treats are all under $30 and rival many pricier products.
Only Good Balance Body Wash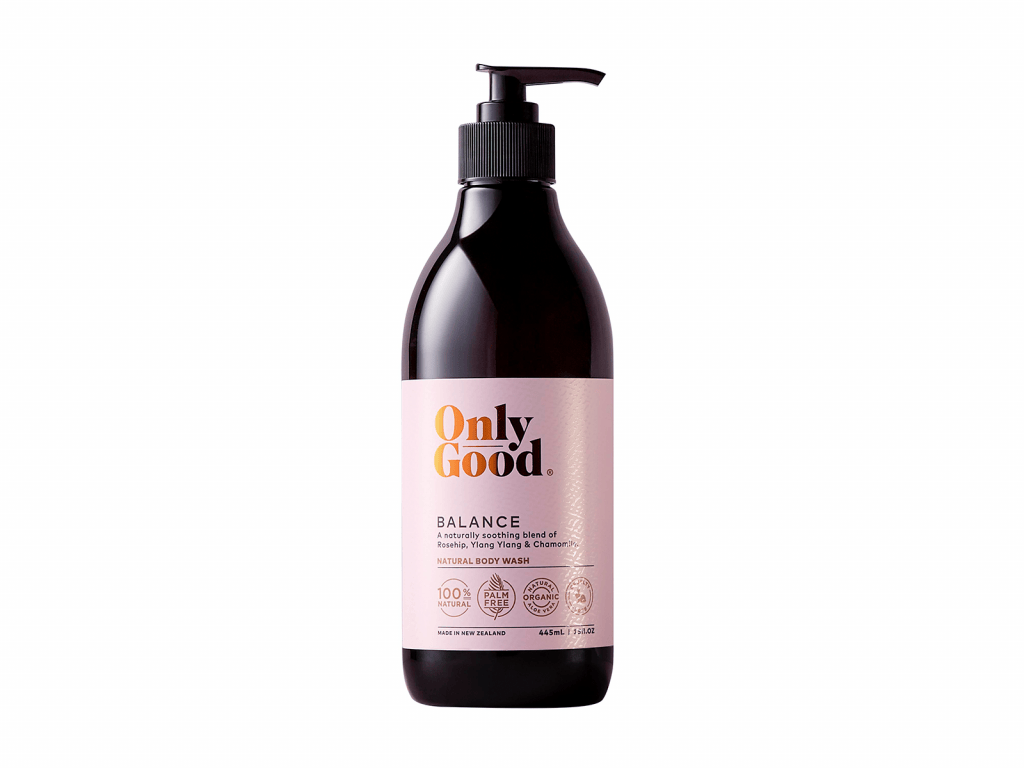 Treat yourself to a sensorial, restorative shower experience with Only Good's natural, soap-free body wash. The NZ-made formulation contains uplifting botanicals rosehip, ylang ylang and chamomile to soothe, calm and cleanse. It's palm oil-free, cruelty-free and contains no parabens or petrochemicals.
Ethique Lip Balms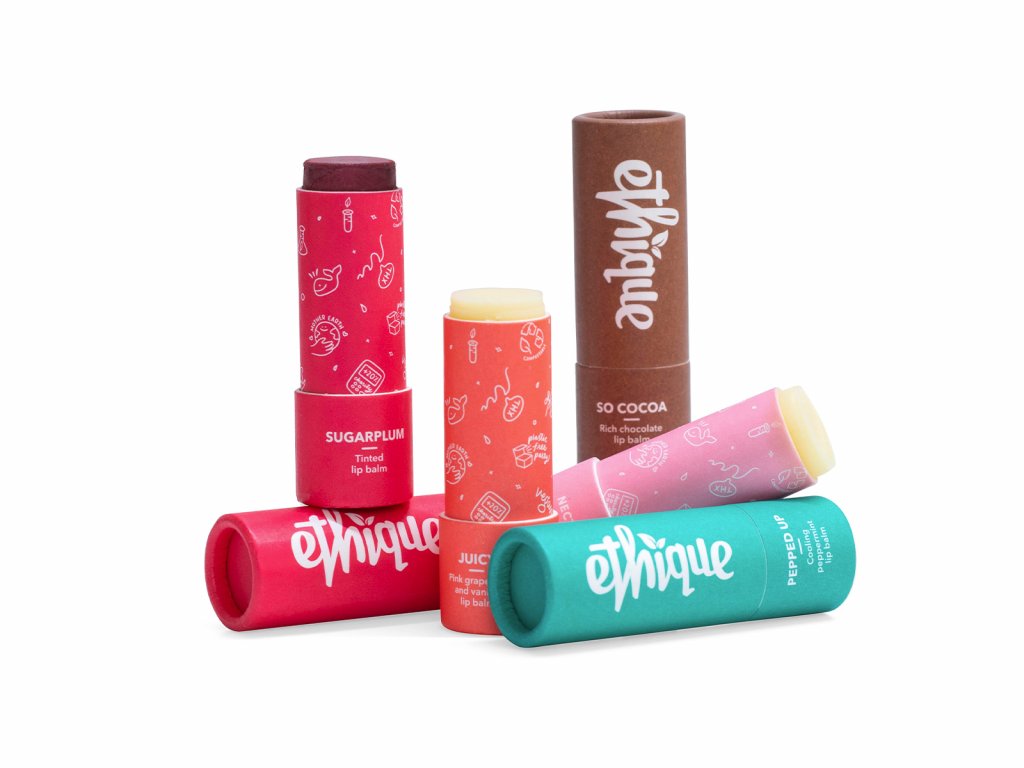 Shockingly, almost 200 million plastic lip balm tubes end up in landfill every year, which is why Ethique created these new versions in a 100% plastic- free, plant wax-lined push tube. It's home-compostable at the end of its lifetime, returning the nutrients to the earth. They're made with 100% naturally derived, fairly traded, sustainable ingredients sourced from farming cooperatives run predominantly by women in Rwanda and Samoa.
Monday Haircare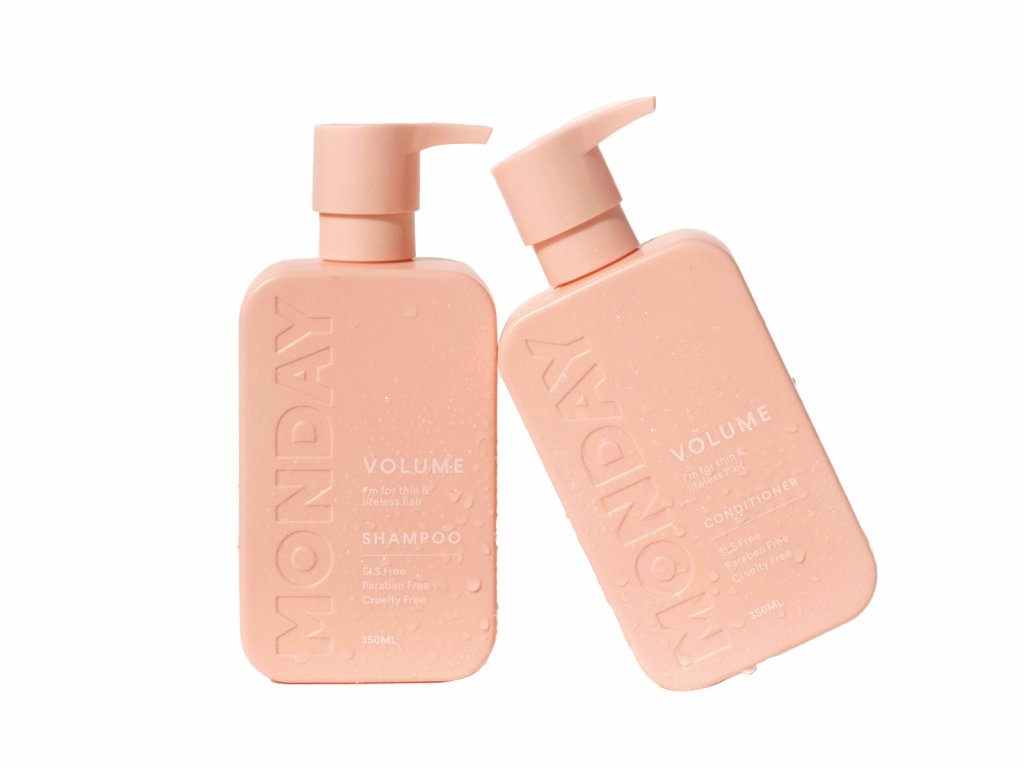 Created by Kiwi entrepreneur Jaimee Lupton, Monday Haircare has seen a meteoric rise both locally and internationally since its launch, thanks to a commitment to making luxury formulations available at an affordable price point. Available from Superette, as well as New World, Pak'n'Save and Four Square, the bottles are 100% recyclable and the products are cruelty-free, vegan and contain no SLS or parabens.
Essano Hydrating Rosehip range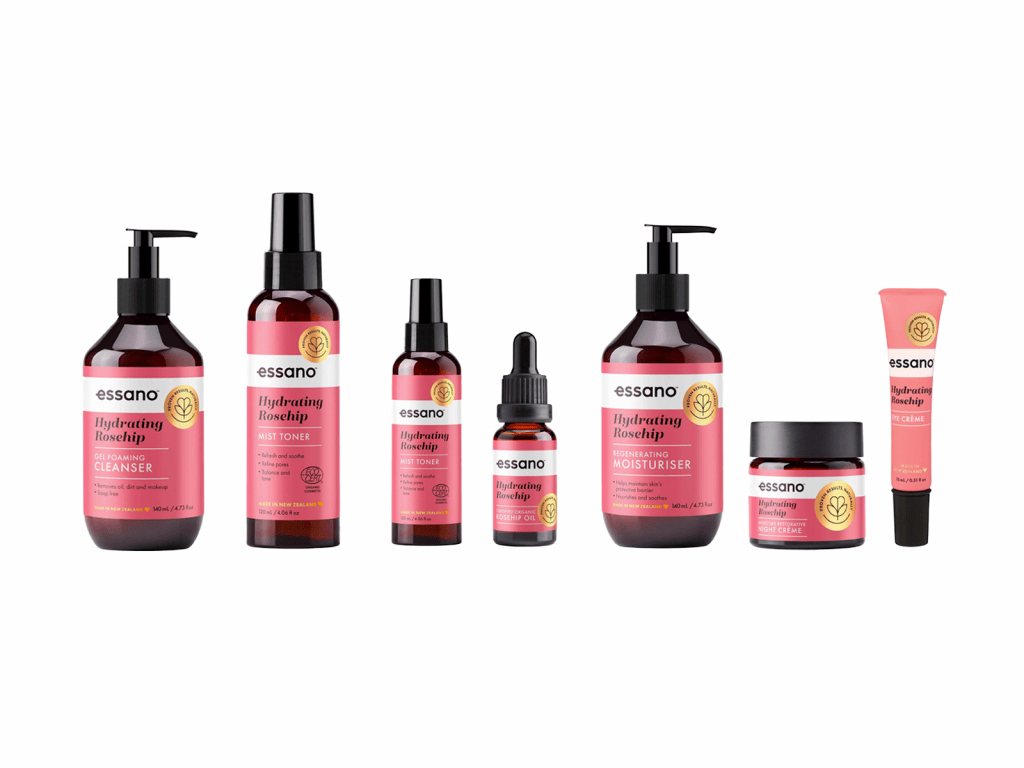 Essano has relaunched its much-loved Hydrating Rosehip range, the products of which comprise an entire skincare regime. The certified organic Rosehip Oil is still 100% organically grown and cold-pressed, but now it's hand-picked and processed by smallholder farmers and their families in Patagonia Austral – a pure, untouched region in the extreme south of Chile. The supplier that manages these growers and farmers also works with the Chilean government and local organisations to create a positive social impact and support the local community.
Revlon So Fierce Big Bad Lash Mascara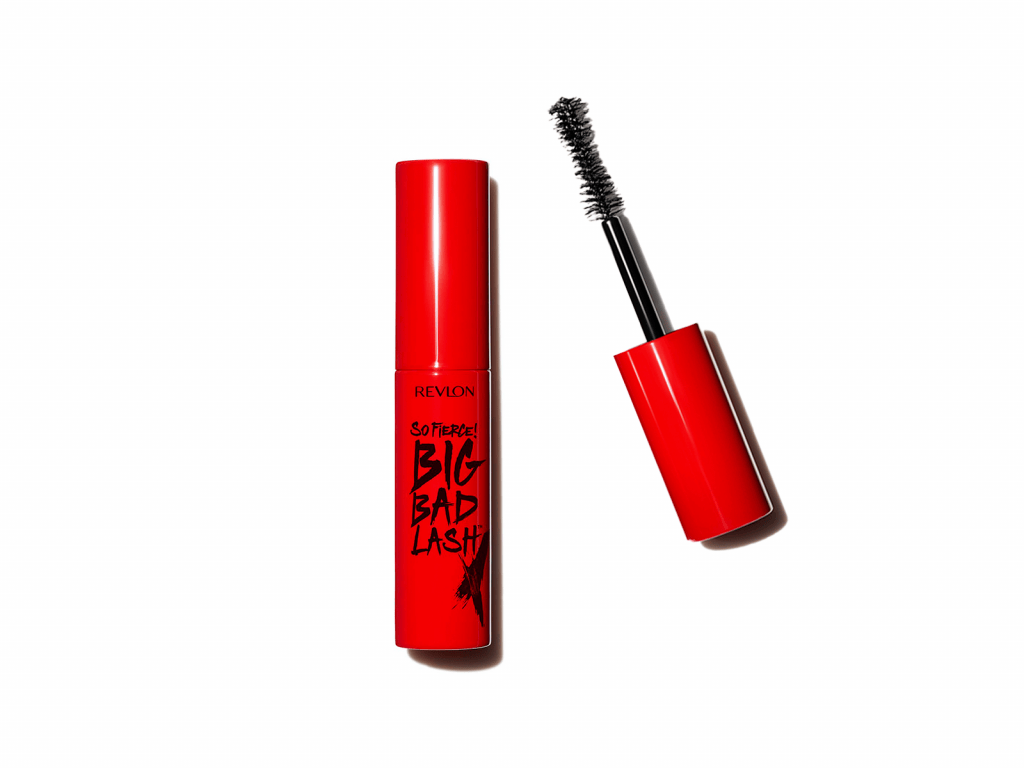 Women who love a full impact lash (guilty!) will adore Revlon's latest release. Promising no clumping or smudging, lashes appear longer, volumised, curled and lifted with a rich, glossy finish. Even better, innovative lash tint technology with natural dye pigments gradually tints lashes darker over time, so even with no product, you lashes will look more defined and intensified in as little as seven days.
Glow Lab Booster treatments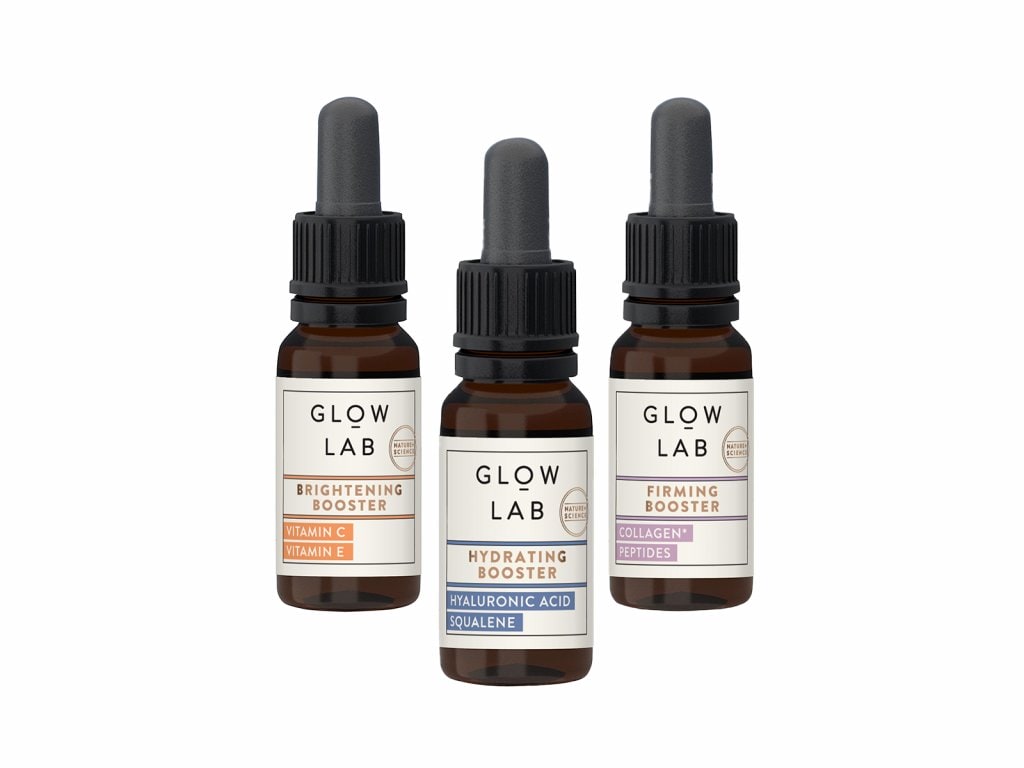 Glow Lab's new Brightening, Hydrating and Firming Boosters contain botanical extracts, vitamins, antioxidants and scientifically proven active ingredients to deliver results. These targeted treatments have been designed to use in addition to your existing skincare routine, applied under moisturiser to give skin a boost depending on what it needs. With a short time frame of only 2-4 weeks until you start to see results, these treatments are ideal for prepping for a special event or when your skin needs some major TLC.
Linden Leaves In Bloom Amber Fig Cleansing Bar and Hand Cream Set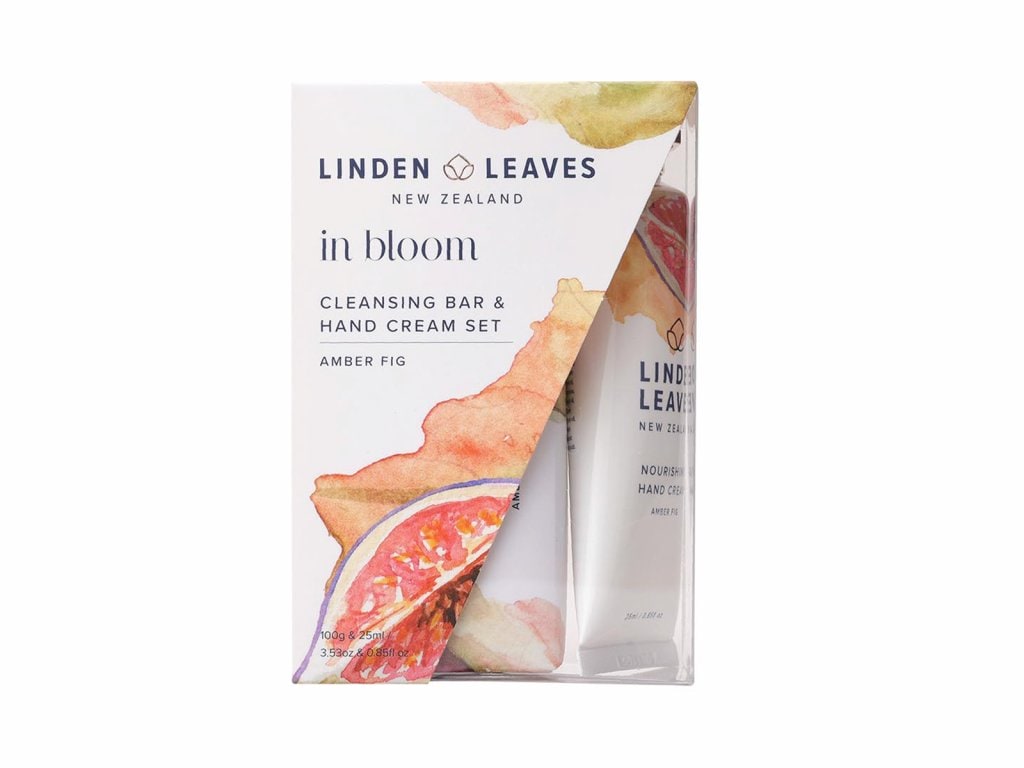 We're all washing our hands more than ever, so nourishing them during and after the process will keep them feeling hydrated and soft. This Linden Leaves hand care set contains a 100% palm oil-free Cleansing Bar for soft, clean and smooth skin, and a matching Nourishing Hand Cream, enriched with shea and cocoa butters, vitamin E and evening primrose oil for long-lasting moisture.
Dust & Glow Powder Based Bodywash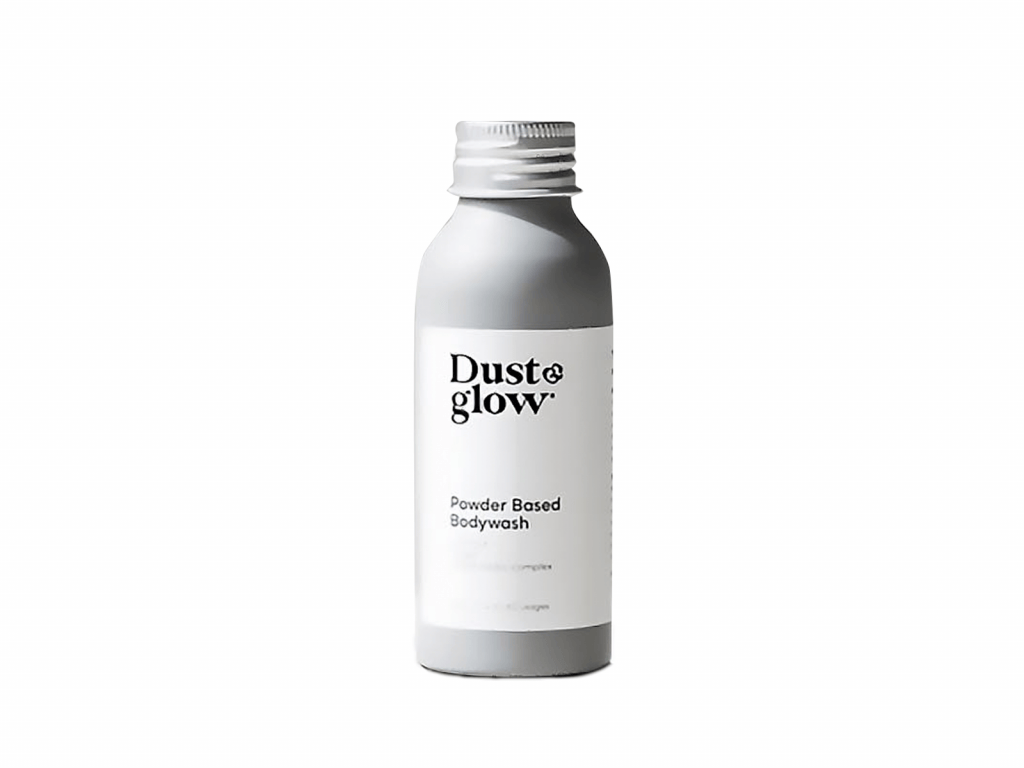 New local company Dust & Glow has created conscious products that not only work beautifully, but save water and the planet in the process. Add 1⁄4 to 1⁄2 teaspoon of body wash dust to damp hands, add water and rub hands together to form a lather. Then massage into body and rinse! Each bottle contains approximately 60 washes and is the equivalent of three bottles of liquid products due to its super-concentrated and potent formula. Packaged in an aluminium bottle, it's designed to be kept and refilled with home compostable refills.