Books have all kinds of benefits for kids – and enjoying them together will be good for you too, so you'll all read happily ever after. Suzy Cato shares her practical tips for reading.
I cried when I tore the cover of my favourite childhood storybook. It was the first book I'd been given as a "big girl" – a compendium of fabulous stories by Ruth Ainsworth, with gorgeous illustrations by Shirley Hughes.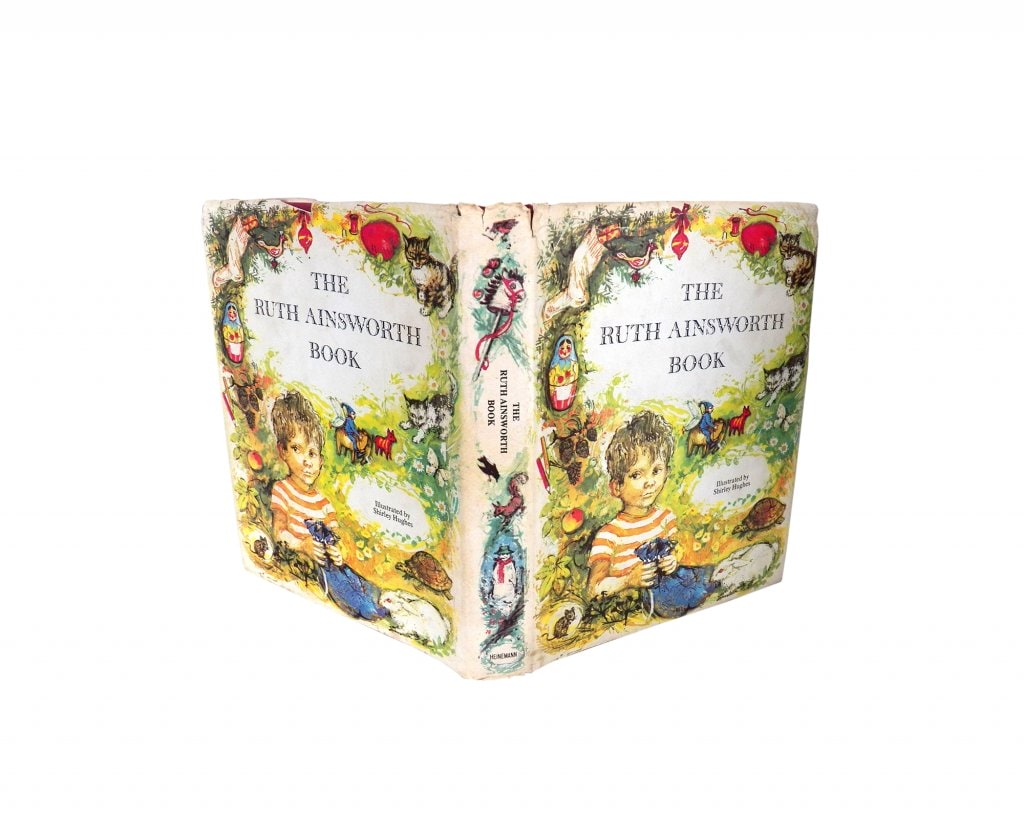 It included a wealth of short stories that really appealed to my imagination, and I read it from cover to cover many times over the years.
I cried again as an adult, when I found I'd lost the book, and again a few months later, when my lovely cousin replaced it with a copy he'd found online. And guess what? I cried again when I first read it to my little ones! I do love that book.
In fact, I wonder if it's the reason that, as a teenager, I dreamed of being a children's author, and if it might have assisted my pen when I wrote my series of "Suzy Stories" in the early years of my telly career.
My tamariki love reading too, and we used to regularly stagger away from our local library with a massive pile of books. The maximum was 30 per person; we reached that goal a couple of times and had to make multiple trips to the car, one armful at a time, to get them all home.
One summer, my eldest decided she needed to read in a tree, but not any of the smaller trees growing in our backyard. She chose the massive pūriri tree in the front yard and picked a particular fork in the branches as the perfect spot in which to perch. This was great – only it was at eye height with our second-storey kitchen!
She spent hours there and even got me to help her rig up a pulley system between the tree and the deck, so she could have supplies (water, snacks and yet another book) sent across to her when she needed them. We drew the line at the bell she thought might come in handy to summon us; however, we happily supported both the tree climbing and the reading. Yes, she was perilously high, but the best way to learn to climb a tree is to do it, and she learned that and so much more in the process.
We get 16 or 17 (hopefully 18) summers with our babes before they start the inevitable move towards spending more time with friends than whānau. How many bedtime stories can you fit into them? How many wonderful memories can you make? Read on to learn how to encourage your children to pick up a book.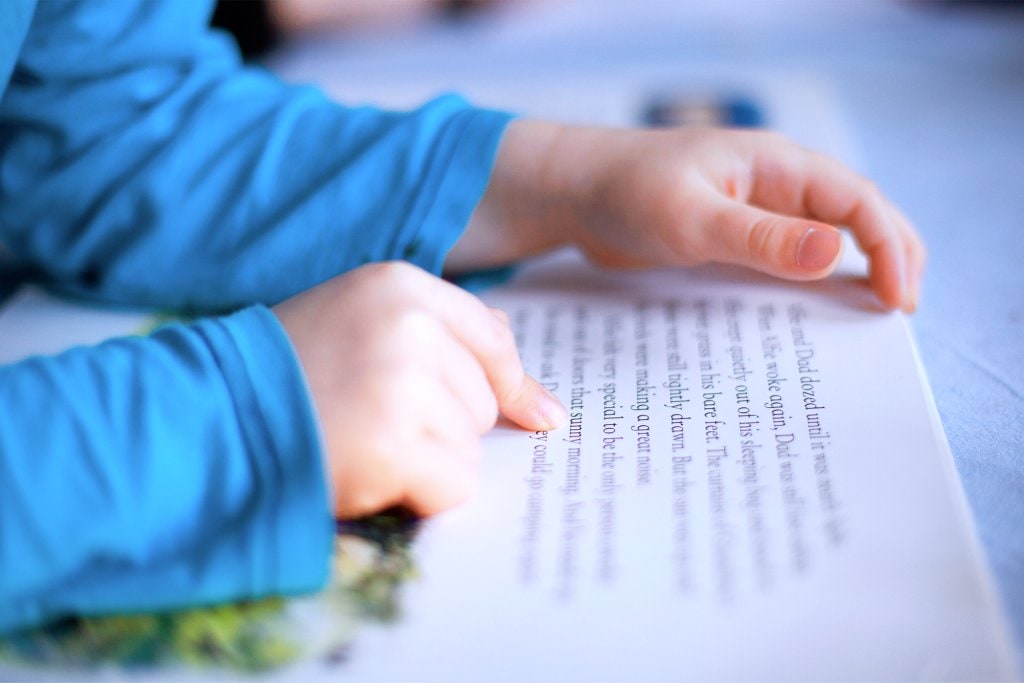 1. Start early
The best time to start reading to a child is before they're even born, so consider grabbing a favourite kids' story from your childhood and reading it out loud while your beautiful babe is on board. If you're not usually comfortable reading to an audience, this has the added advantage of giving you weeks of practise before your baby arrives. It doesn't have to be a book for toddlers, either – just a story that makes you feel good. Thrillers that turn you into a jangle of nerves and leave you wide awake hours after you put them down probably aren't the best bedtime stories for either of you.
2. Read regularly
Remember the old adage "An apple a day…"? Reading to and with your child every day has enormous benefits as well. Helping them learn to speak (by recognising sounds and words) and read (by reading along with you) are just two amazing outcomes. The time spent together in relaxed reading mode also has untold benefits for your wellbeing.
3. Read together
Some children will snuggle onto your knee for a story at any time, whereas others are more inclined to climb from your knee onto your shoulders or to clamber off, mid-story, to do something else. That's fine. Grab snippets of stories with busy babes when you can, choosing the topics that might interest them most. And be prepared for the door of the loo to be pushed open and a book thrust into your hands. No space is sacred with an eager reader around!
4. Create a routine
Make reading part of the bedtime routine. I used to keep a bundle of books by my kids' beds and chose a set number to read each night. Despite an amazing selection, a much-loved favourite may get trotted out regularly. There might be something special in the way the words are put together in that book, or it could be the way you read it, the pictures or the magic your little one felt in the first reading that has them coming back for more. Either way, it's normal and quite wonderful. Repetition is a key to learning and your child can gain comfort from knowing each page and picture in their favourite book.
5. Have a go
Have your tamariki point out pictures for you; eventually they'll be able to point out words too. Until then, make the most of the times when your tiny tot opens a book to "read" it to you in a jumble of words and sounds.
6. Read their own stories
Have your kids tell you stories and write down what they say. At first, it may be only a few words or lines, but write them down and read them back to them. It'll help them understand what a story is and appreciate not only other people's but also their own.
7. Find support
Reading may prove to be more of a challenge for your little one than for others. Some kids and adults just aren't keen readers, but the more you read to and with them, the better. Stress will only make the challenge greater, so be patient with them and yourself. Talk to your child's preschool educator, teacher and even your Plunket nurse, doctor, local librarian and children's bookshop assistants, and have them work with you to discover the best way to encourage your child to read or let you know what extra support your child might need. There's a lot of support available, so it's just about knowing where to look.
8. Celebrate the wins
Celebrate each success as your child learns to read. High fives or a hug is all that's needed. And don't dwell on the mistakes. We all make them – it's perfectly normal and all part of the journey.
9. Introduce new stories
When children reach school age and start to read independently, it's tempting to leave them to read themselves. Instead, keep reading to them, introducing more complex storylines and maybe even a novel or two. When they're confident enough, encourage them to join you in reading the current novel out loud together – first a page, then maybe chapter by chapter. Just try to remain awake while you're being read to (snuggling down with a good book and someone reading to me – it's a recipe for a good night's sleep!).
10. Have fun
"Fun" is the key word here. At the end of a big day, when you're all tired, having fun and a few giggles with a simple bedtime story can be the best tonic for you all.