Music
Aldous Harding
Acclaimed singer and songwriter Aldous Harding is coming home to perform two intimate live shows this month to support the release of her new album, Warm Chris. Aldous is known for creating expressive tales carried by delicately rendered musical arrangements. A truly captivating performer not to be missed. October 26, Auckland Town Hall, Auckland and October 28, St James Theatre, Wellington, ticketmaster.co.nz.
Festivals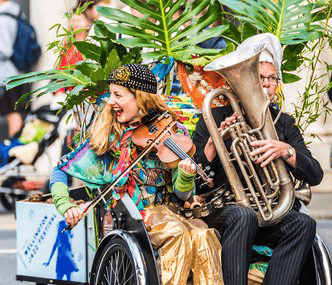 Wellington Jazz Festival
Jazz up your Labour weekend at one of the capital's favourite festivals. Unmissable artists at this year's Jazz Fest include five-time Grammy winner Lalah Hathaway (USA), experimental bassist and Grammy winner MonoNeon (USA), Grammy-nominated saxophonist Melissa Aldana (Chile), soul singer Louis Baker (Aotearoa) and the Rodger Fox Big Band (Aotearoa). October 19-23, various venues, Wellington, jazzfestival.nz.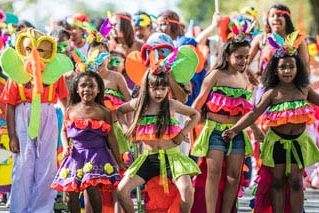 Nelson Arts Festival
Nelson's had it tough this year but their arts festival brings a deluge of talent to the sunniest town in Aotearoa. See talks and performances by Patricia Grace, Noelle McCarthy, Don McGlashan, Niki Bezzant, Whiti Hereaka, Selina Tusitala Marsh and many, many more. October 20-30, various venues around Nelson, nelsonartsfestival.nz.
Whangārei Fringe Festival
"Let's get weird!" is the theme of this festival, and for 17 days, it lights up Whangārei with more than 120 events. There's theatre, comedy, circus, art, digital technology, music, saucy late-night shows and much more by creatives from Northland and around the country. Plenty of events are budget-friendly too. The free Northpower Hātea Me Hearties buskers festival is a giant party for all ages. September 30- October 16, Whangārei, whangareifringe.co.nz.
Auckland Diwali Festival
Join in the free festivities showcasing the best of Indian culture, cuisine, arts and crafts, and fashion from various regions across the country in the Auckland CBD. See live music and plenty of dancing in various styles, try a delicious array of regional Indian cuisine, participate in Rangoli workshops for all ages, and shop at stalls selling art, crafts, clothing and jewellery. Plus, there will be fun competitions and giveaways! October 8-9, Aotea Square & Queen Street, Auckland, aucklandnz.com/Diwali.
Waikato Home & Garden Show
Hamilton is putting on a fabulous show with leaders in the industry for the country that loves DIY. Not to be missed. October 6, Claudelands Events Centre, Claudelands, Hamilton, waikatohomeshow.co.nz.
Comedy
Laughter is the best medicine and research says that a good chuckle will burn up calories too. Sounds like a win. Get along to one of these terrific shows and sit down for a good stand-up.
Hannah Gadsby: Body of Work
Comedian Hannah Gadsby has decided to stick with what she loves and just can't quit. Our win. October 8, Kiri Te Kanawa Theatre, Auckland; October 10 and 11, The Opera House, Wellington, ticketmaster.co.nz.
Urzilla Carlson: It's Personal
Urzila Carlson (7 Days, Taskmaster, Have You Been Paying Attention?), has become one of the biggest names in comedy through her award-winning shows. October 12-November 19, various venues across Aotearoa, urzilacarlson.com.
Theatre
The Strangest of Angels
An opera about one of New Zealand's most famous and profound novelists, Janet Frame, who nearly lost her mind at Seacliff Lunatic Asylum in Dunedin. A psychological drama that bears witness to pain in song. October 12-13, Mayfair Theatre, Dunedin, nzopera.com.
North by Northwest
This spectacular re-imagining of Alfred Hitchcock's trailblazing thriller North by Northwest has all the twists, turns and tensions of the cinematic masterpiece. There are car chases, plane crashes and the famous final cliff-hanger on Mount Rushmore, and yet somehow no one falls off the stage. You've got to see it to believe it. October 25-November 19, ASB Waterfront Theatre, Auckland, atc.co.nz.
NZ Opera presents Macbeth
A prophecy made by three weird witches, fierce ambition and all the ruthless acts of violence heightened with the intensity of Verdi's vocal writing – this reimagining of the Scottish play is sure to blow audiences away. October 5, 7 and 9, St James Theatre, Wellington, ticketmaster.co.nz.
Arts
Frida Kahlo and Diego Rivera: Art and Life in Modern Mexico
Through more than 150 artworks, Frida Kahlo and Diego Rivera: Art and Life in Modern Mexico reveals how these iconic artists played a crucial role in defining a new art following the Mexican Revolution. The exhibition also includes the work of muralists David Siqueiros, Rufino Tamaro and María Izquierdo, and photography by Lola Álvarez Bravo, Manuel Álvarez Bravo and Nickolas Muray. Pictured is Self-Portrait with Monkeys, 1943, by Frida Kahlo, courtesy of Auckland Art Gallery Toi o Tāmaki. October 15-January 22, Auckland Art Gallery Toi o Tāmaki, aucklandartgallery.com.
Books
New Zealand Young Writers Festival
Join playwrights, poets, comedians, historians and more at the sixth annual New Zealand Young Writers Festival. Held in Aotearoa's UNESCO City of Literature, Ōtepoti Dunedin, the festival includes workshops, performances, panel discussions, and bookish social festivities for young writers. September 29-October 2, Ōtepoti Dunedin, youngwritersfest.nz.
Worlds Within: Photobooks of Aotearoa New Zealand
Over the last 20 years, digital technologies have enabled photographers to design, publish and distribute their own books and a whole new field of expression – the photobook – has emerged. Worlds Within lifts the lid on this phenomenon, with books from before the term existed, such as John Pascoe's 1950 classic The Mountains, the Bush & the Sea, and Les Cleveland's 1966 photo/text essay, The Silent Land, as well as contemporary photobooks, including Bruce Connew's I Saw You and Saynab Muse's Imaanshaha. Discover the worlds within. Until October 18, Te Papa Tongarewa, Wellington, tepapa.govt.nz.
Food & Drink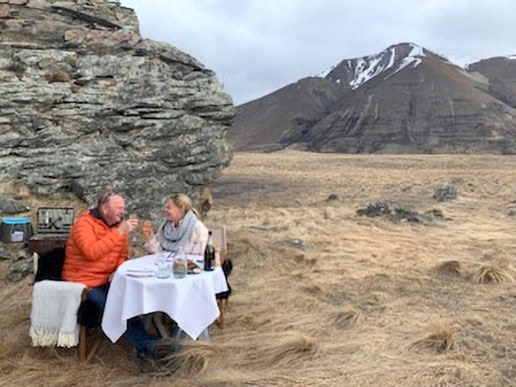 Eat.Taste.Central
As if there weren't already enough reasons to visit, Central Otago has just dialled it up. Local cafés, restaurants and cellar doors will collectively produce a "Central Otago Regional Menu" which means a taste extravaganza amid a range of events and experiences that celebrate the produce, people and flavours of the region. September 23-October 24, Otago, centralotagonz.com/eat-taste-central.
Film
Official Competition
Directed by Mariano Cohn and Gastón Duprat, Official Competition is a hilarious and oddly satisfying send-up of the film world and artistic egos desperate for fame. Hollywood star Félix Rivero (Antonio Banderas) and ageing thespian Iván Torres (Oscar Martínez) are pitted against each other by their award-winning director, Lola Cuevas (Penélope Cruz), in an attempt to kill their egos and make a great film – but instead, life begins to imitate art to a dangerous degree.
Giveaway
Woman has five double passes to give away to Official Competition, in selected cinemas now! Email [email protected] with WIN OFFICIAL COMPETITION in the subject line and include your name, address and phone number.
The Territory
Alex Pritz's award-winning documentary about Brazil's indigenous Uru-Eu-Wau-Wau people trying to defend their land is essential viewing. More than just a doco, it's an immersive on-the-ground look at the fight against deforestation and illegal settlers in the Brazilian Amazon. In cinemas from September 15.
APO – The Princess Bride in Concert
Experience one of the most beloved films of all time as never before with the power of the Auckland Philharmonia Orchestra performing Mark Knopfler's unforgettable score live in sync with the movie. October 6, Kiri Te Kanawa Theatre, Auckland, ticketmaster.co.nz.