From the maunga to the moana, there's no place like Tauranga for singer Stan Walker. He shares all the special spots around his hometown.
Whenever I'm driving to Tauranga, I stop in the Kaimais to get fresh water from the spring at the top. I've never tasted any water as fresh or as good as that. Then you see Mauao, the Mount, and you know you're almost there.
I always have to go straight to my nan's house. She lives right up on Maungatawa Hill and from her whare beside Tamapahore Marae, you can see the Mount, all of Tauranga Moana. It's incredible.
Anywhere you go here is going to be beautiful – the whole coastline.
If you're a visitor, you have to go for a walk up Mauao to see the view. The beach is huge – it goes all the way down to the East Cape. Morning is nice but I love the heat, so I like to go during the day and work up a good sweat. A hike up there is good for everything: your body, your spirit and your mind.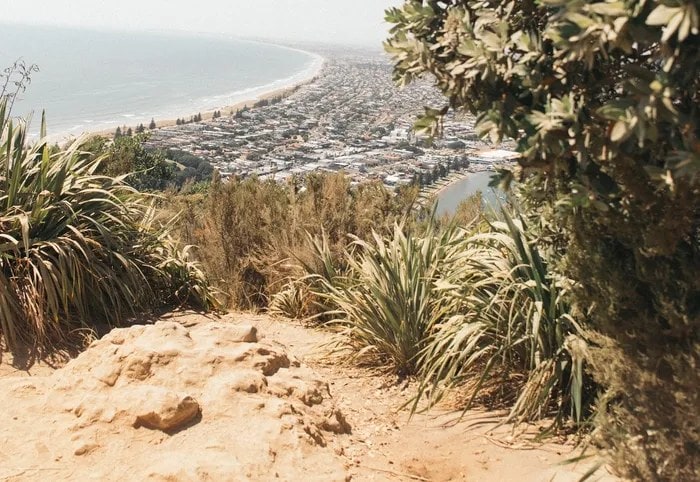 You also have to check out the water tower on the Mount, with its incredible mural by the artist Mr G. Graeme (Hoete) and I are whānau and he's the man. You need to see what he's doing. It's not just really cool art, it's the tikanga and whakapapa behind it.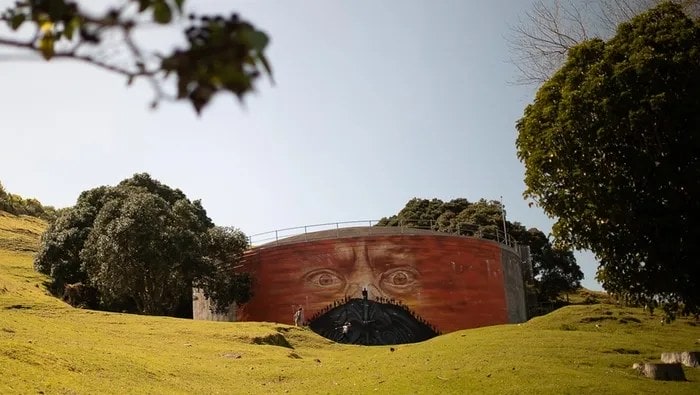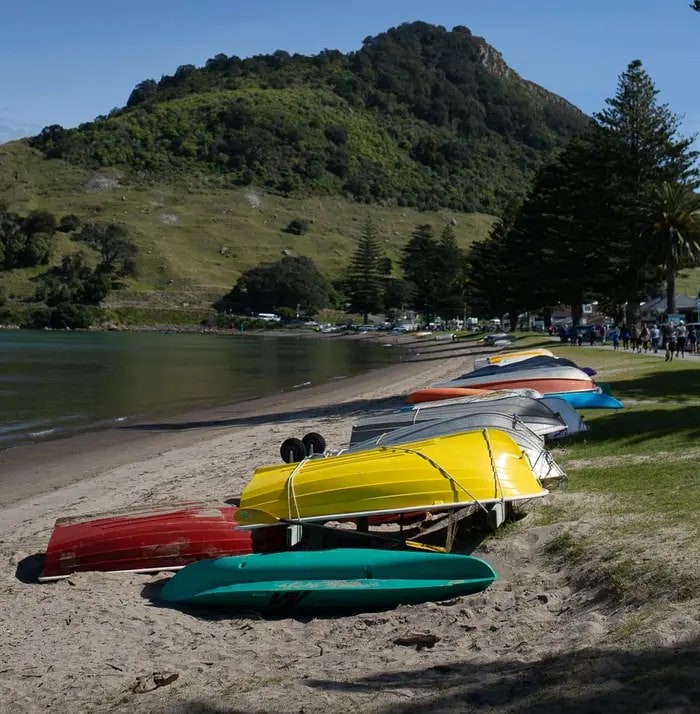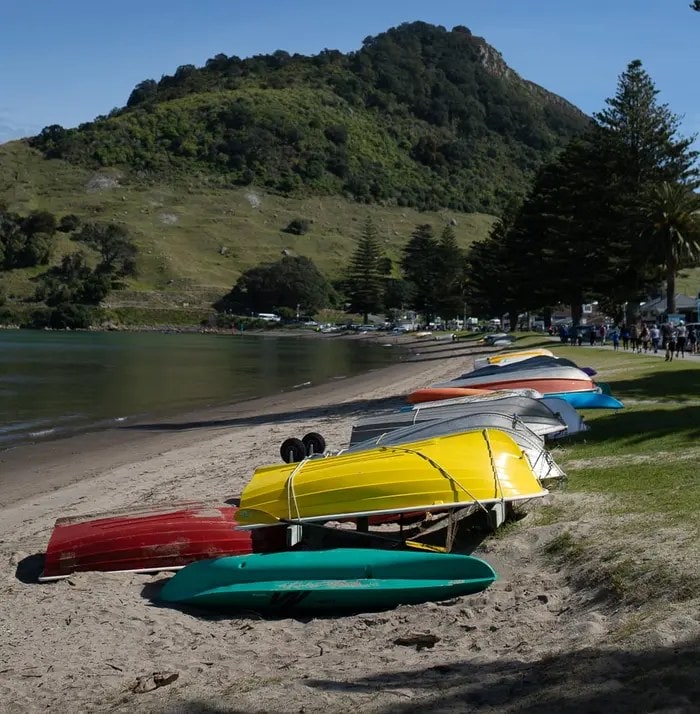 I like the buzz at the Mount and there's a little place, Gratitude, I go to with my bros. It has mean-as vegan food, which I like, even though I'm not vegan. And Izakai, at Bayfair, is the bomb. My first cousin's brother-in-law owns it. It's Māori-Japanese fusion and the menu's always changing but everything's good. Everything.
Sometimes, I'll hire a bike and just cruise down Marine Parade. I like to swim at the main Mount beach but I also go way down the end of Papamoa and swim there, past the houses, where there aren't any people. You can still do that in Tauranga Moana.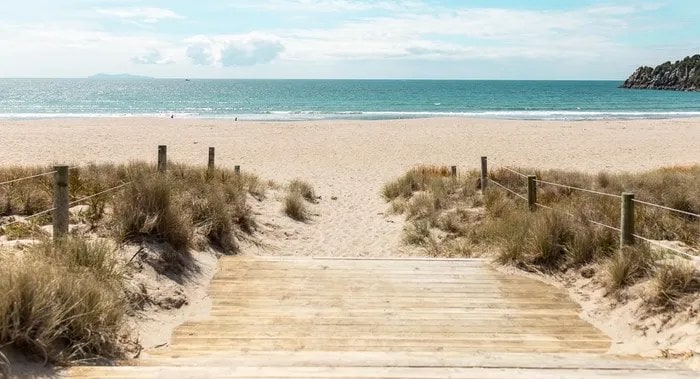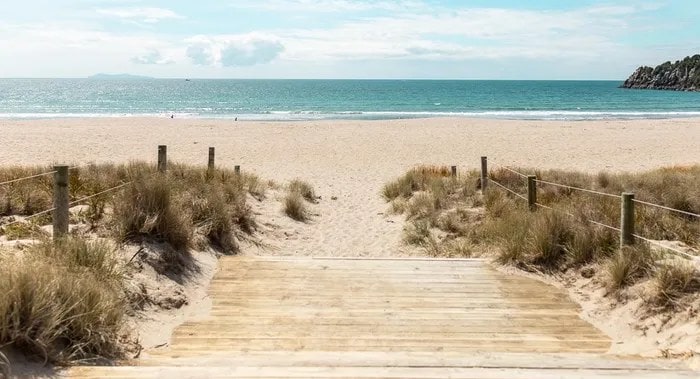 As kids, me and my cousins jumped off every bridge, every rock, into the water, including the ones we weren't supposed to jump off. And McLaren Falls in the Kaimais; I remember going there lots when we were kids.
In Tauranga, you have to go to Bobby's Fresh Fish Market on the wharf. They've got the best seafood, the best raw fish in coconut cream and they do good rēwana, too. I know it's fresh, because I know the whole whānau that works there.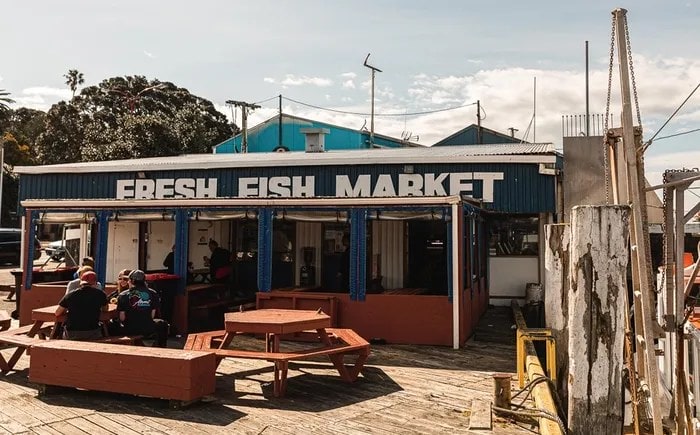 My little cousin Rangimarie (Elvin) is based in Tauranga. I'm really proud of her; she studied design and fashion and has started a brand called Teiria Studios. It's real earthy-looking clothing and the whakapapa behind it's incredible. I'm trying to get some for a shoot I'm doing. You should check it out.
In my book, Impossible, I talk about the chaos and pain of my early years, but I also say my whānau is at my very core. It gives me everything that's important to me in my identity, and I have so many cousins, I sometimes feel like I'm related to everyone. I love how all my marae – Tamapahore, Matapihi, Maungatapu, Te Whetū o te Rangi – are connected through water; when the tide goes out, you can walk to Matapihi.
When I was a kid, every holidays we stayed with my auntie and uncle and we'd walk to downtown Tauranga over the bridge. It's still a cool walk over the bridge. Or you can walk to Maungatapu, collect titiko (sea snails), cook them, then use a pin to pull them out and eat them.
"I love the incredible whakapapa through all the marae. What my ancestors, my tīpuna, did back in the day for us to be who we are" – Stan Walker
They were nurses, doctors, chiefs, incredible leaders and advocates for education and our reo. Such grace and aroha. I hope I can have that kind of empathy and compassion, that kind of respect and honour.
My biggest thing, when I'm in Tauranga, is to visit all the old people. I try to spend as much time with them as I can – sit with my nan, let the sun hit us, toast up.