A Wellington couple have ushered colour and warmth into their cosy contemporary home.
Who lives here?
Natalie Sisson, monetisation coach and author of Suck it Up, Princess, her tech entrepreneur partner Joshua Vial, and their two white German shepherds Kayla and Angel. The couple are expecting their first child.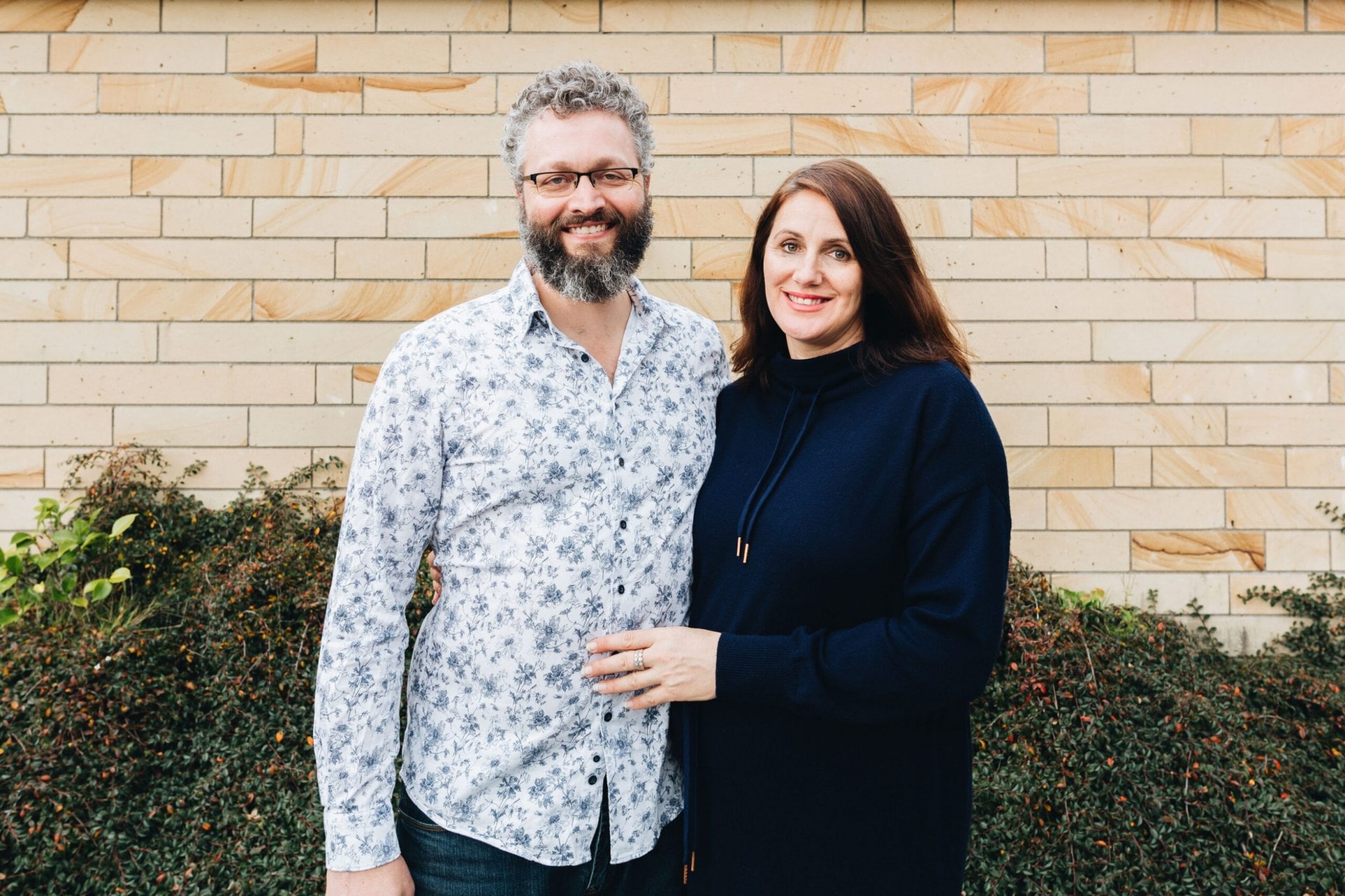 Where is it?
Mangaroa Valley, Upper Hutt.
When did you buy this house and why?
"I'd been living overseas for six-and-a-half years and running my business as a digital nomad from 70 countries including the UK, Canada, Argentina and Germany. I owned a house in Portugal but in 2016 I decided to come home, and moved in with Joshua, whom I'd met earlier. I spent part of my childhood on a 12ha property in the Wairarapa, where I have some of my happiest memories, and I wanted that same sense of space and quiet. We bought a house nearby that was large but old and cold. In 2019, our friends sold us this house, which is on 4ha of land. They'd used it for events and retreats but no one had lived in it for a while."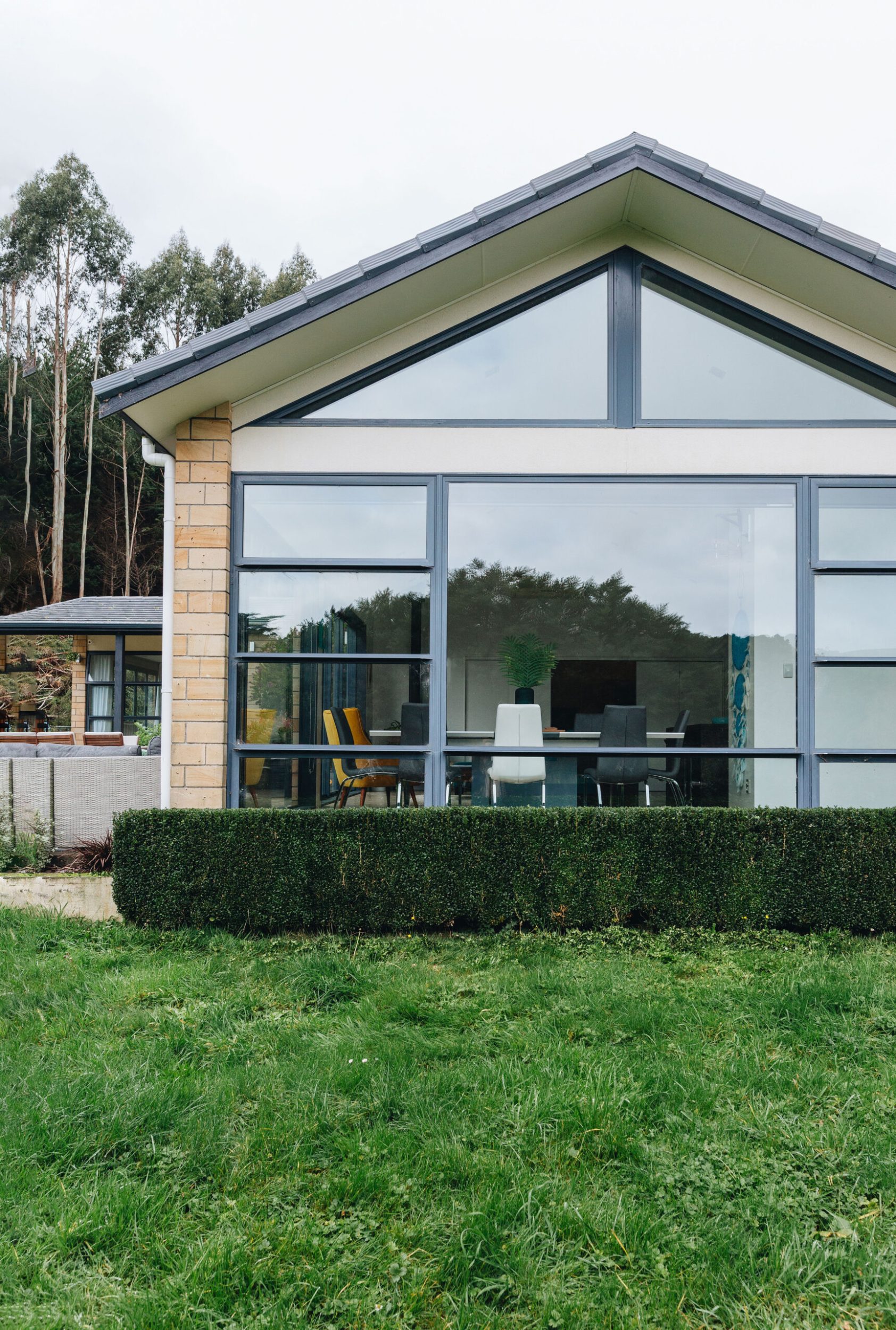 What was the house like?
"It was built in 2004, so it's more modern than the character homes I've previously owned. That includes double glazing and underfloor heating, which has changed our lives! It's also a better design, with the living areas being on one level and the bedrooms in the same wing. We used to close off parts of our other house but we use every room in this one. There are four bedrooms – two of which we've turned into our respective offices because we both work from home – and two bathrooms, which make the most of the views of the surrounding bush."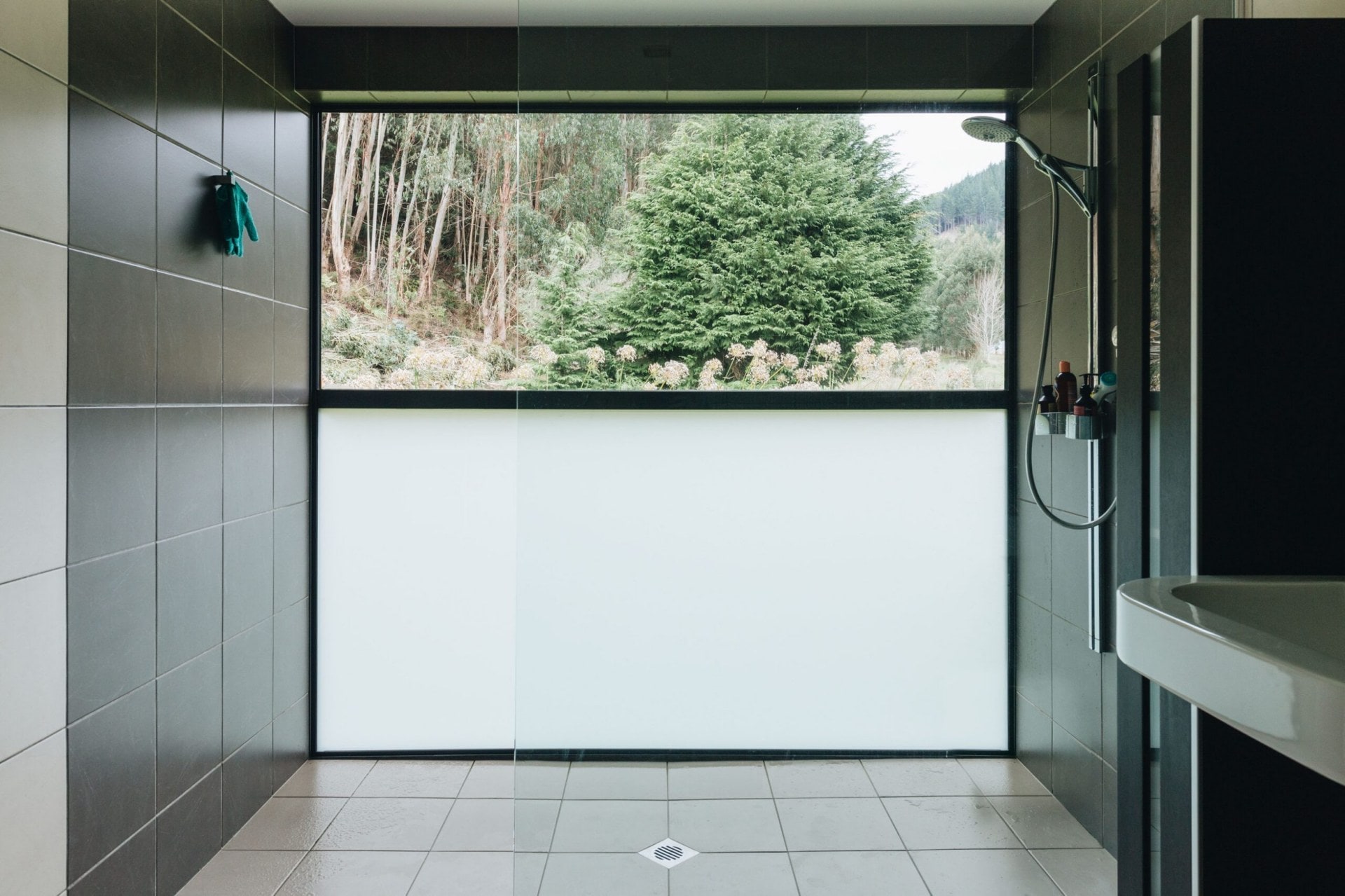 What changes did you make?
"We didn't have to structurally change anything but the house needed redecorating. That included painting the exterior beams, which were red. We've gone for a bold grey, which is repeated around the interior door and window frames. An interior designer told me it would help emphasise the views, which it does.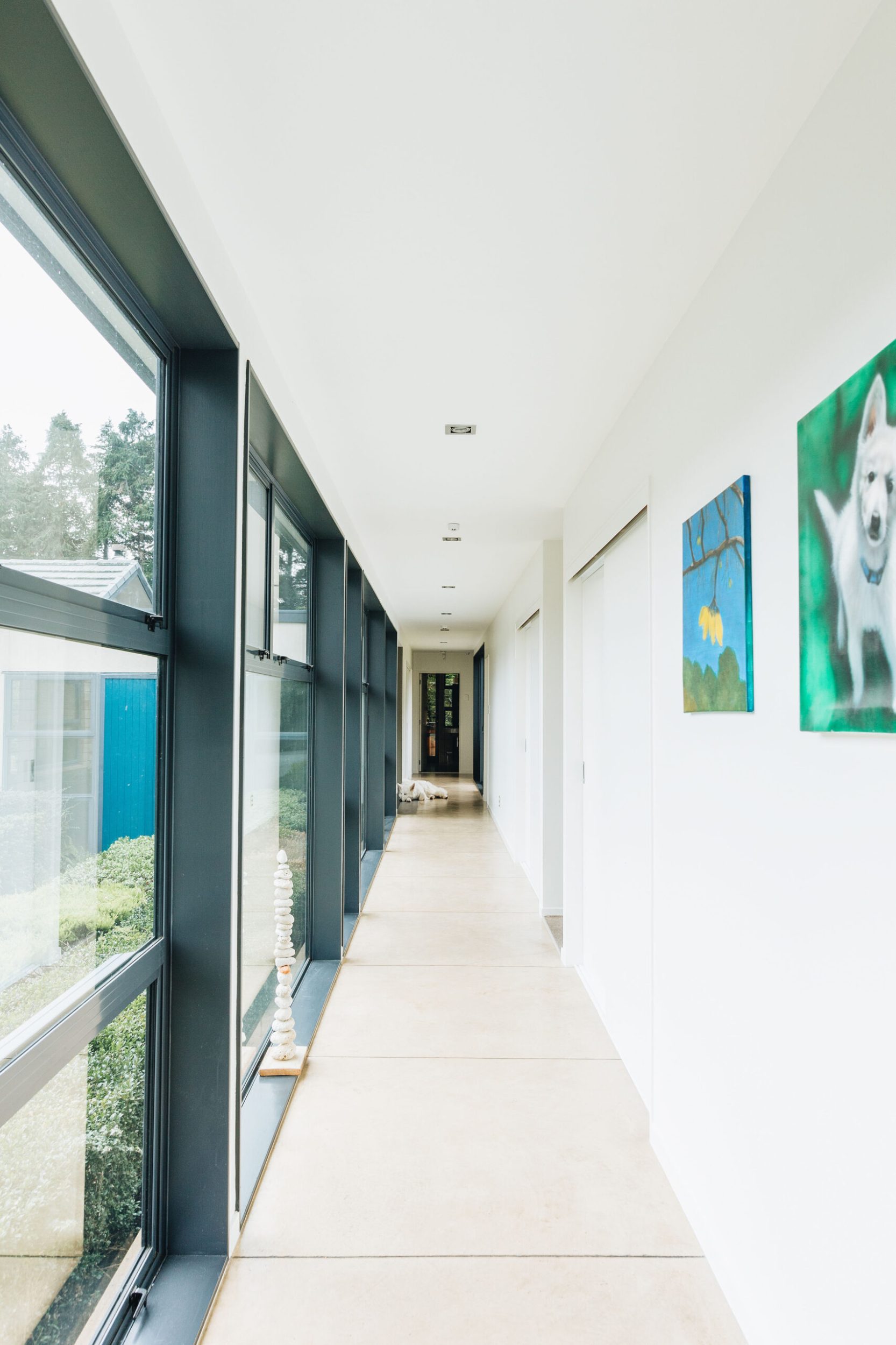 "Most of the interior walls were beige, so we've added rich pops of colour, which works well, thanks to the high ceilings and lots of natural light. The kitchen cabinetry was previously a dark maroon but teal and mint are my favourite colours so I opted for a mint kitchen and a bright teal front door.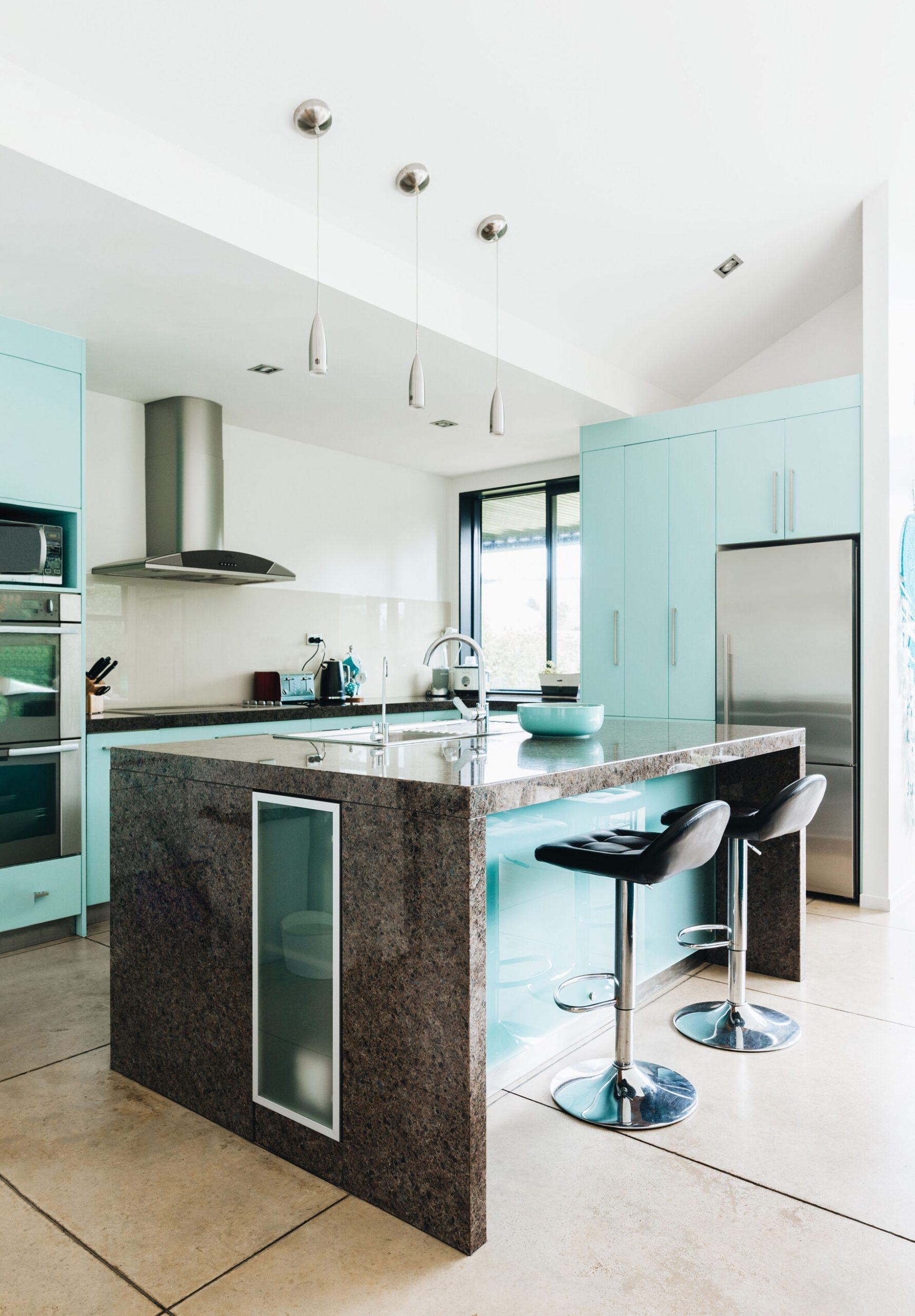 "I also added a splash of yellow above the window in the dining space, and a light-green feature wall in my office. I'm a fan of picking colours to create the mood you want – yellow is good for creativity and learning, and green is calming."
What's your style?
"I'm generally a minimalist – I like simplicity – but on the other hand, I also appreciate lots of colour. This is the fifth house I've renovated in my life, and it's probably the most colourful."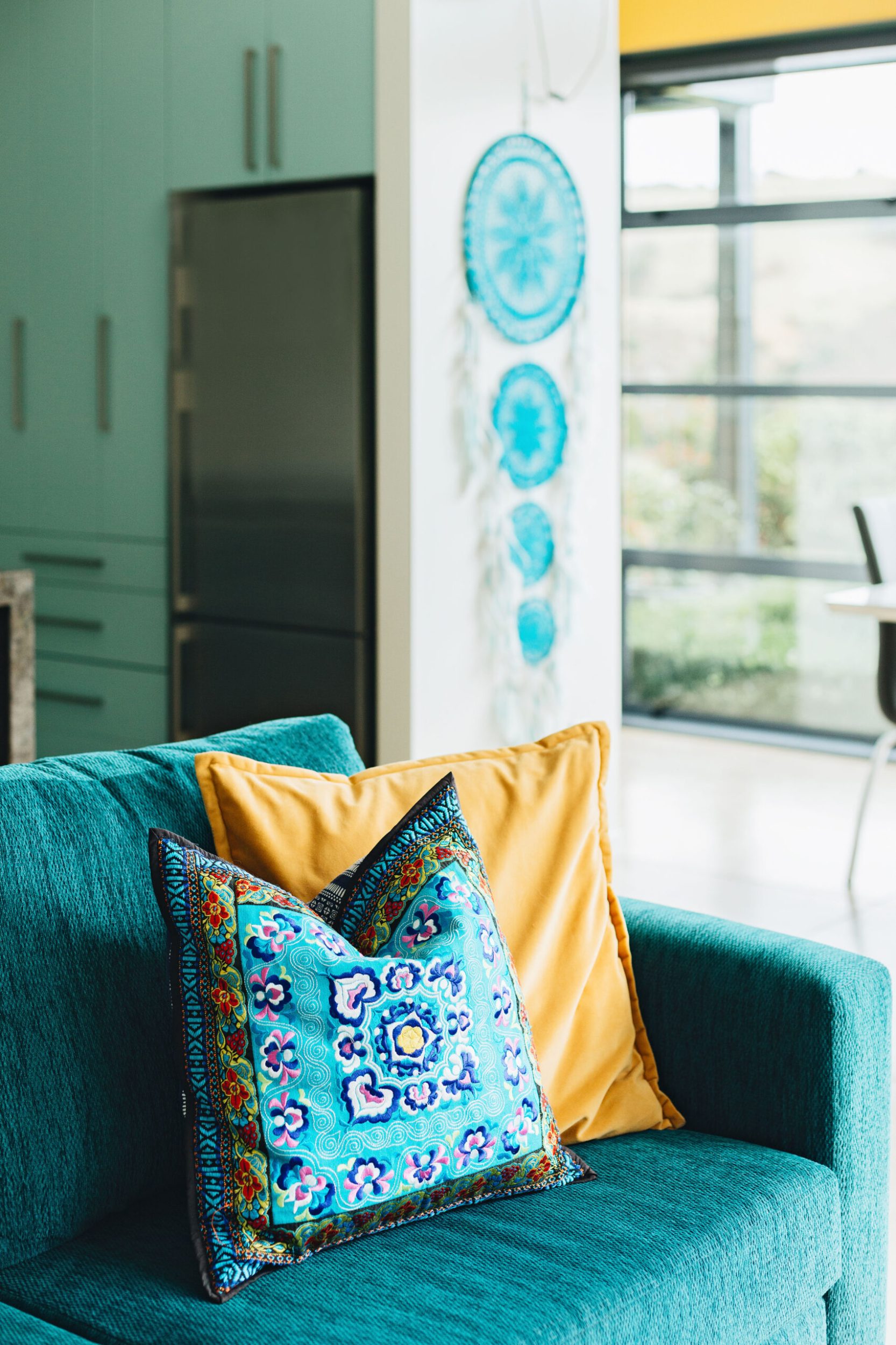 Any renovation disasters?
"Not so far!"
What did you learn?
"Don't be afraid to be bold with colour if your house has enough natural light and elevated ceilings to be able to do this."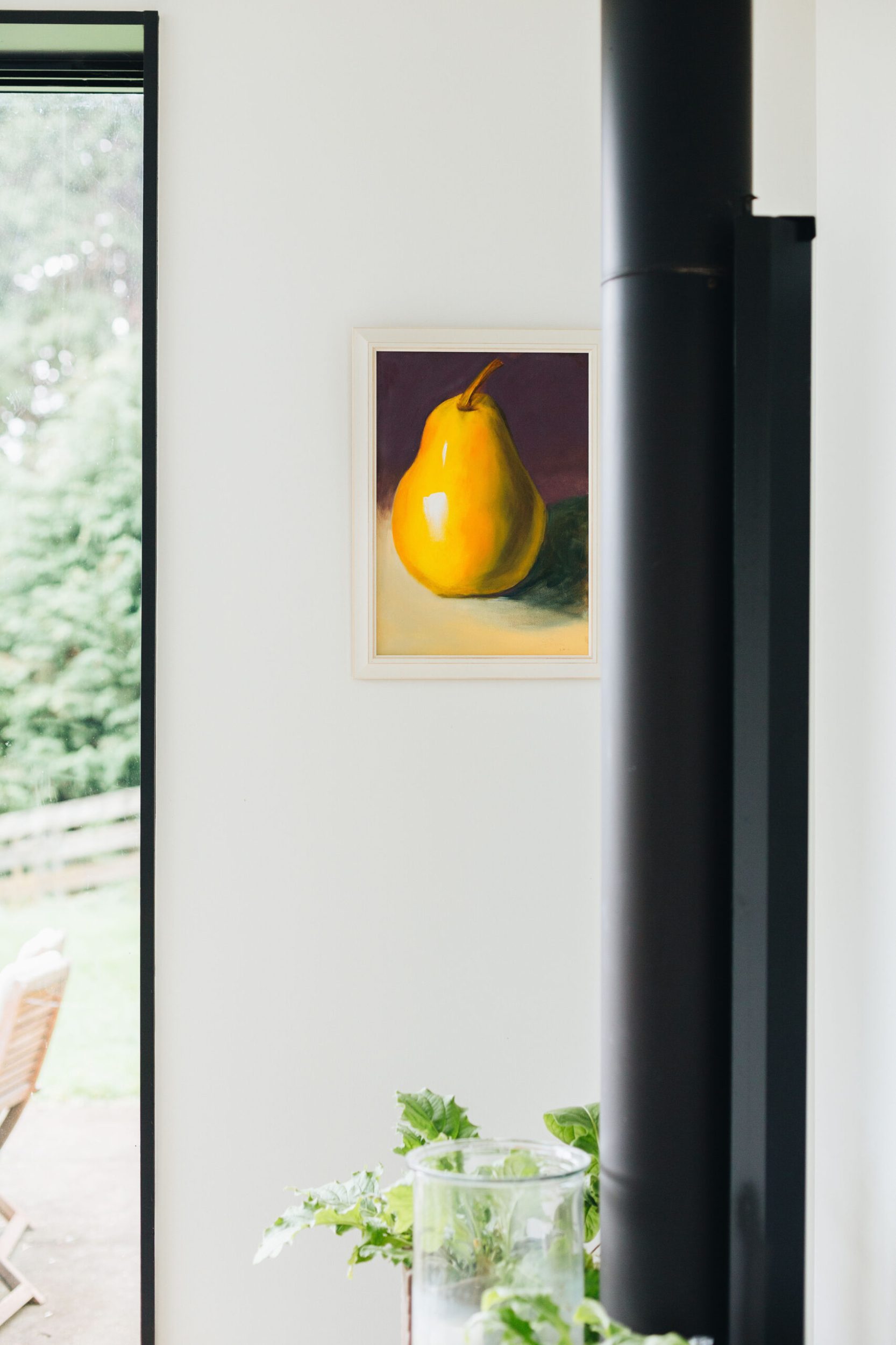 What do you still have to do?
"The second living room is the last space to be renovated. Because
it's a large room, I'm envisioning forest-green walls and some vibrant artwork."
Did you stay on budget?
"We didn't really have a budget. But we were lucky in that we managed to save money by bringing the furniture from our previous house. The only furniture we had to buy was a dining table.
"Even though the kitchen cabinetry was in good condition, when I got quotes to paint it, I was told it wasn't worth it and that I should rip it all out and start again at a cost of around $15,000. Luckily, I found a female painter, Kelly Gallaher, who painted the cabinets in an industrial paint and also did most of the interior painting. All up, the painting cost us $6000."
Any renovation tips?
"Make test pots your friends – experiment to see what a paint colour looks like in different lights and at different times of the day before you commit to a colour."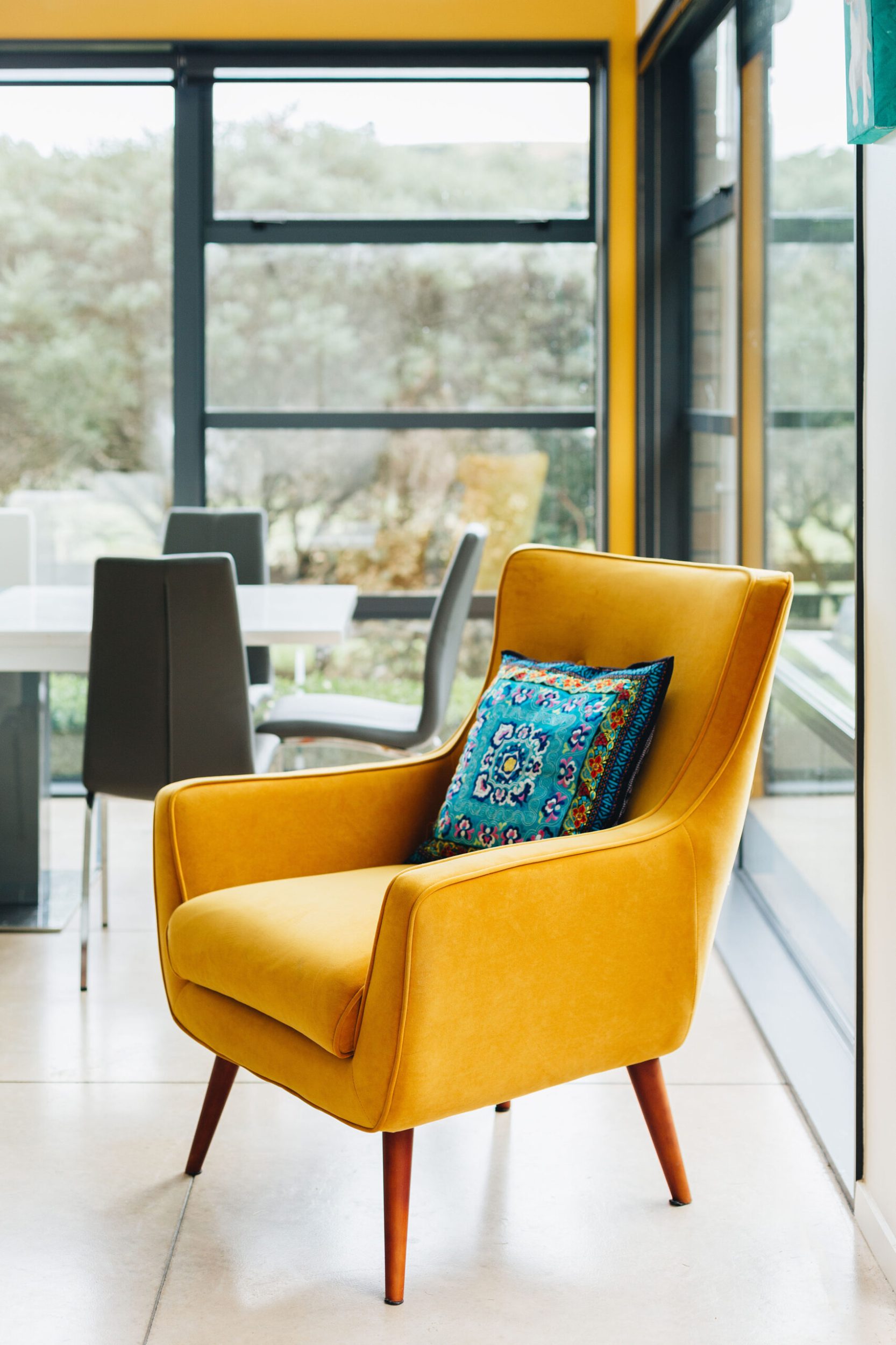 Any disagreements?
"Joshua isn't as keen as I am on bright colours, especially the mint kitchen. But he trusts my design choices, and once it was finished, he loved it. Everything we've done with this renovation has been a process of creating beauty and seeing what works."
The future:
"We plan to renovate the old hay shed on the property. It's 40sqm and we want to turn it into a studio for Airbnb accommodation or for woofers. We're also getting a tiny house, which we'll park in a paddock and rent out on Airbnb. One day, I'd like the challenge of building a property from scratch in one of the paddocks but, again, that would be to rent. This is our forever home and I have no plans to move anytime soon."