The colours we surround ourselves with in our homes can have a powerful impact on our state of mind. Colour, and the way that we experience it, can subtly alter our moods both positively and negatively. A carefully chosen palette can have a beneficial effect on our health and happiness, evoking feelings of contentment and creating calm. Stylists Reeena Simon and Rebecca Lawson sharer subtle and rustic palettes for cosy and inviting interiors.
Modern interiors, such as Scandinavian, are synonymous with neutral colour schemes and minimalist, monochrome decor. However, this is just one aspect of the Nordic colour wheel, and the palettes we showcase here demonstrate the breadth of colours and tones that can be used to create a cosy home. By choosing subtly different colour choices, you can draw upon different hues to create a warm and inviting atmosphere.
Calming shades of white and grey, natural hues such as blush, terracotta and linen and darker, earthier tones including green, blue and rust are all highlighted. The key is to understand how these different colours make you feel, then to match those feelings to the different paces in your home. In the bedroom, neutral shades have been used to create a peaceful space that invites rest and relaxation. The soft white walls are cool and quiet, while earthier accents produce feelings of stability and comfort. The colours on the walls, the textiles on the bed and the wooden floor all harmonise. Interconnected layers of colour, texture and light have been woven together to create a cohesive scheme. While there are no hard and fast rules about how many different colours you should use in your home, a scheme tends to work most successfully where three or four key shades are chosen and then repeated to create a sense of rhythm, continuity and flow.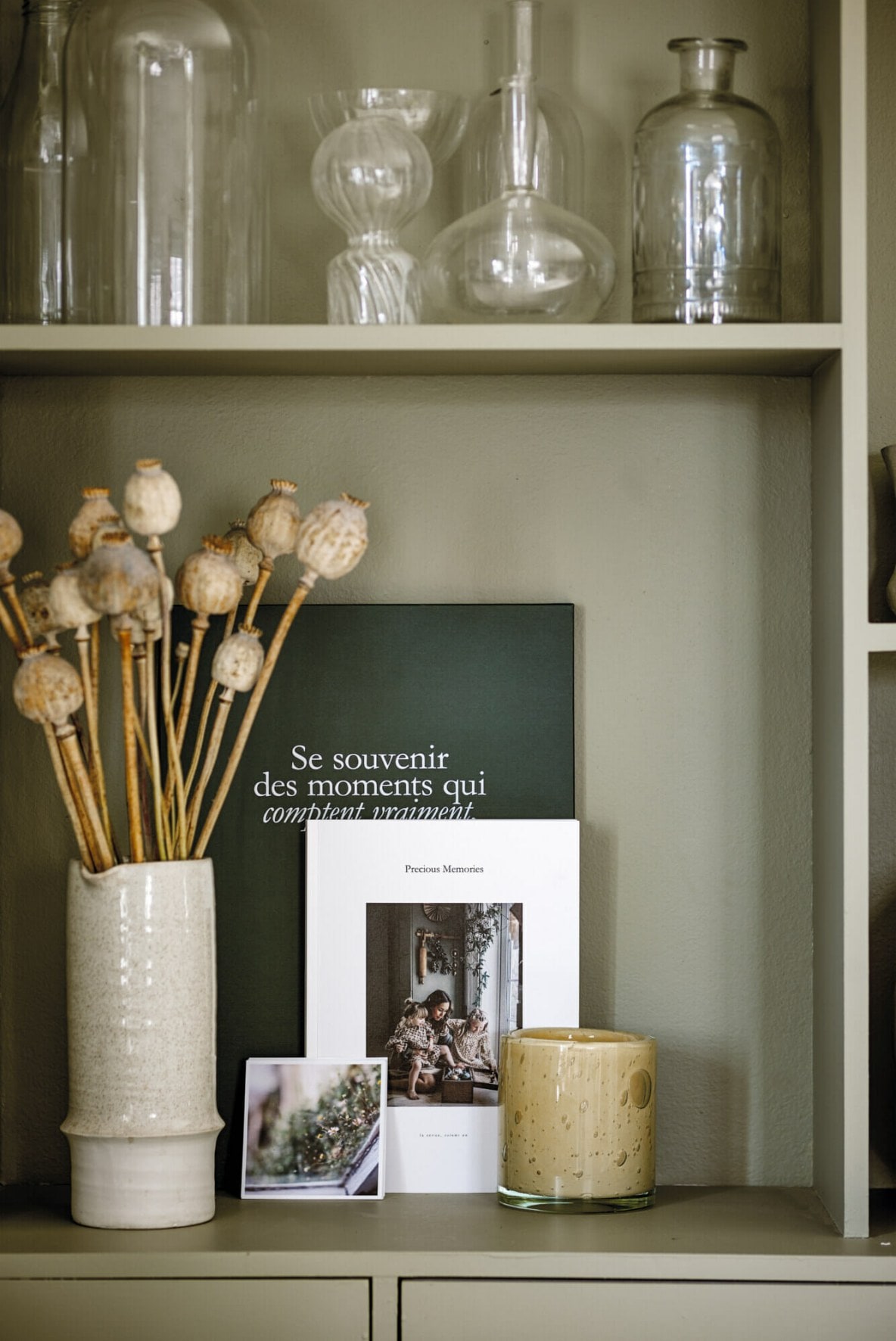 Light and bright
A pale, bleached colour palette is the one most commonly associated withScandinavian interiors however an all-white scheme can offer a fresh, crisp and clean feel to any room. To prevent the space from feeling clinical or cold it's essential to incorporate layers of texture and depth of shade. The home opposite is an example of how white can be used to create a restful, light-filled atmosphere. Douglas Fir floors and whitewashed beams and walls open up the space, while black wall lights provide contrast and throw a wash of warm light. Here, clean lines in the contemporary kitchen mix with the organic outlines of vintage ceramics and driftwood foraged from local beaches. You can recreate this effect and add texture and warmth to a whitespace with sheepskins, rugs and natural linen cushions and throws.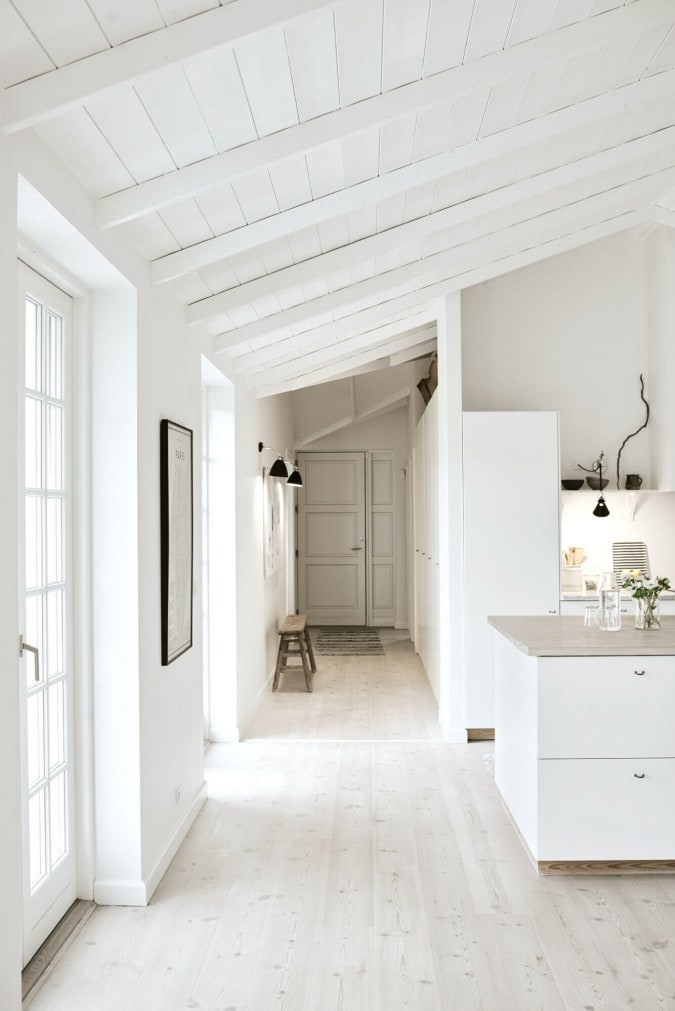 Soft and natural
Using colour to create a connection with nature will bring the outdoors in and enhance a sense of wellbeing.
Earthy tones drawn from the natural world such as terracotta, flax and clay can help to create a relaxed rustic interior. And choosing a subtle, natural colour scheme is a good way to introduce colour into your home without it feeling overwhelming. In this bedroom lime washed walls mimic the look and feel of raw plaster while linen bedding in shades of pink fall upon floorboards stripped back to their natural state. This is a gentle, romantic room with a strong connection to the countryside beyond the window.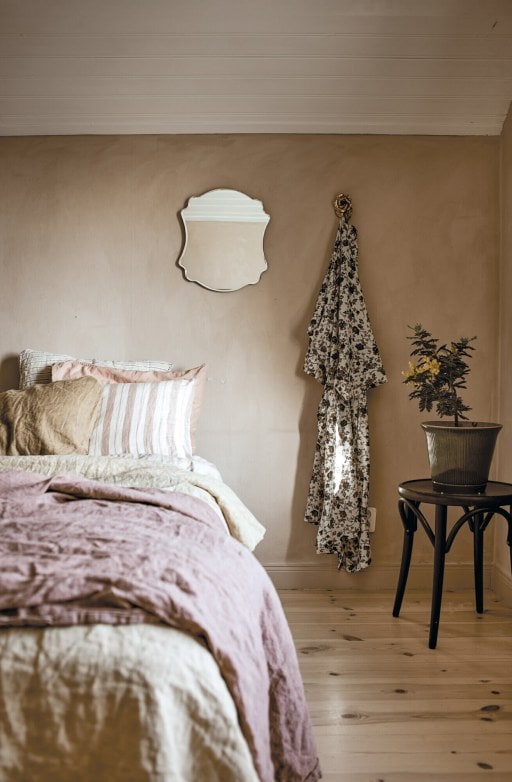 Dark and moody
Inky black, charcoal grey, midnight blue and earthy shades of brown all form part of an alluring rustic palette.
Dark colours may not be immediately associated with cosy comfort, but when balanced with lighter colours and juxtaposed with plenty of appealing textures, these rich hues bring rooms weight and depth and feel cocooning. This cloakroom is a case in point. The room has been clad in tongue and groove panelling and painted jet black. This may seem a bold choice for a small room, but the space doesn't feel gloomy.Instead, the dark walls play on the room's snug character and act as the perfect backdrop for assorted baskets, fresh foliage from the garden displayed an earthenware vase and soft textiles in the shape of hanging coats. If using dark colours feels daunting, then choosing furniture and accessories in deep, moody hues to set against light walls may feel easier.