From international drama to local comedy, these are bound to make your viewing list.
1. James & Isey
In cinemas now
When we meet Isey Cross in this heartwarming local documentary feature, she is about to turn 100 years old. Her adult son, James – who lives with her on a small farm in the Northland town of Kawakawa – has devoted the last 20 years of his life to looking after his mum. "We're just living our lives together, in harmony," he says.
This is a truly special relationship and it's been beautifully captured for the big screen by Kiwi-German film-maker Florian Habicht, who has made a career out of telling idiosyncratic stories about some of New Zealand's most distinct characters and places. Florian first met James and Isey while directing a series of Instant Kiwi advertisements, and it's easy to see why he opted to turn their story into a full length film.
Charismatic James is a former actor as well as being a tohunga and he's bringing the spirit world onboard to get Isey past her 100th birthday. Isey is a cheeky dynamo of a woman and as down-to-earth as they come. We follow the pair over the course of a week as they go about their everyday lives: a trip to the drive-through, a fishing expedition and, of course, making plans for Isey's big centenary party.
Filled with familial warmth, aroha and humour, James & Isey is a life-affirming celebration. The film had its world premiere last month at Auckland's Civic Theatre on Isey's 102nd birthday and is now playing in cinemas throughout the country.
2. Mare of Easttown
Mondays, 9.30pm on SoHo, and streaming on Neon
Emmy and Oscar-winner Kate Winslet stars as small-town Pennsylvania detective Mare Sheehan in this brilliantly crafted new HBO crime drama series.
The first episode is set over the course of a day, and we are introduced to Mare as she juggles her police work and family commitments – all while gearing up for the 25th anniversary celebration of the night she landed the state championship winning goal in a basketball match. It earned her the nickname "Miss Lady Hawk", along with immediate hero status in the small working class hamlet of Easttown.
But the mantle of hero sits uncomfortably with Mare, who's exhausted by the constant stresses of both her personal and professional life and, relatably, just trying to make it through each day. As she tries to come to grips with her ex getting remarried, while still grieving their son's death by suicide, Mare's also plagued by the year-long unsolved disappearance of a young woman – the daughter of one of her old high school basketball teammates.
The series carefully weaves in the stories of other Easttown locals, including the unexplained death of a young woman, which Mare investigates with the help of out-of-town detective Colin Zabel (Evan Peters).
While there are many familiar crime drama tropes throughout, series writer Brad Ingelsby (The Way Back) and director Craig Zobel (The Hunt) bring a genuine humanity to the characters that elevates this show well above your average murder mystery.
3. Starstruck
April 28, 9.30pm on TVNZ 2 (full season streaming on TVNZ OnDemand)
Offering a fresh and funny take on modern love, Starstruck is a new six-part comedy created by and starring our very own Edinburgh Fringe-winning comedian Rose Matafeo. The series follows Jessie (Rose), a 20-something living in East London juggling a couple of crappy jobs. After a drunken New Year's Eve root, Jessie has to navigate the awkward morning-after-the-night-before hook-up with Tom, who turns out to be a famous movie star (played by Nikesh Patel).
4. Young Rock
Double episodes on Thursdays, 7.30pm on Prime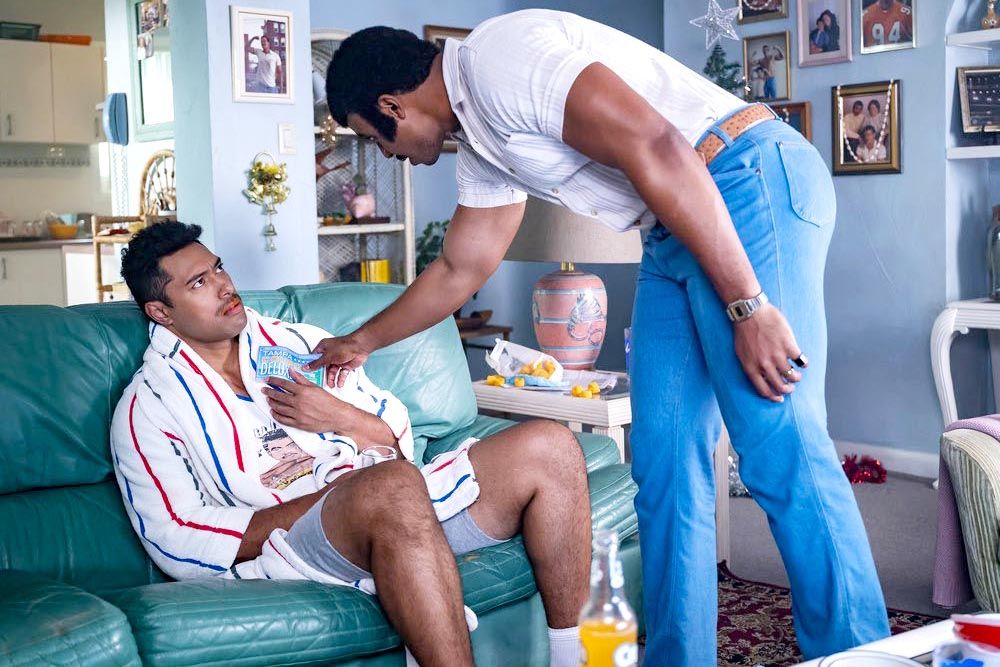 This family-friendly sitcom takes us behind the scenes into the early life of pro wrestler-turned-football-player-turned-megastar-actor Dwayne "The Rock" Johnson. Each episode is framed by an interview with the man himself as he runs for president in 2032. Through flashbacks we explore his childhood and the wild world of wrestling. Starring Samoan-Kiwi Stacey Leilua as Ata Johnson, The Rock's mum, along with a tonne of other local talent, including Ana Tuisila, John Tui, and Emmett Skilton.
5. New Zealand Today
Thursdays, 9pm, Three (streaming on ThreeNow)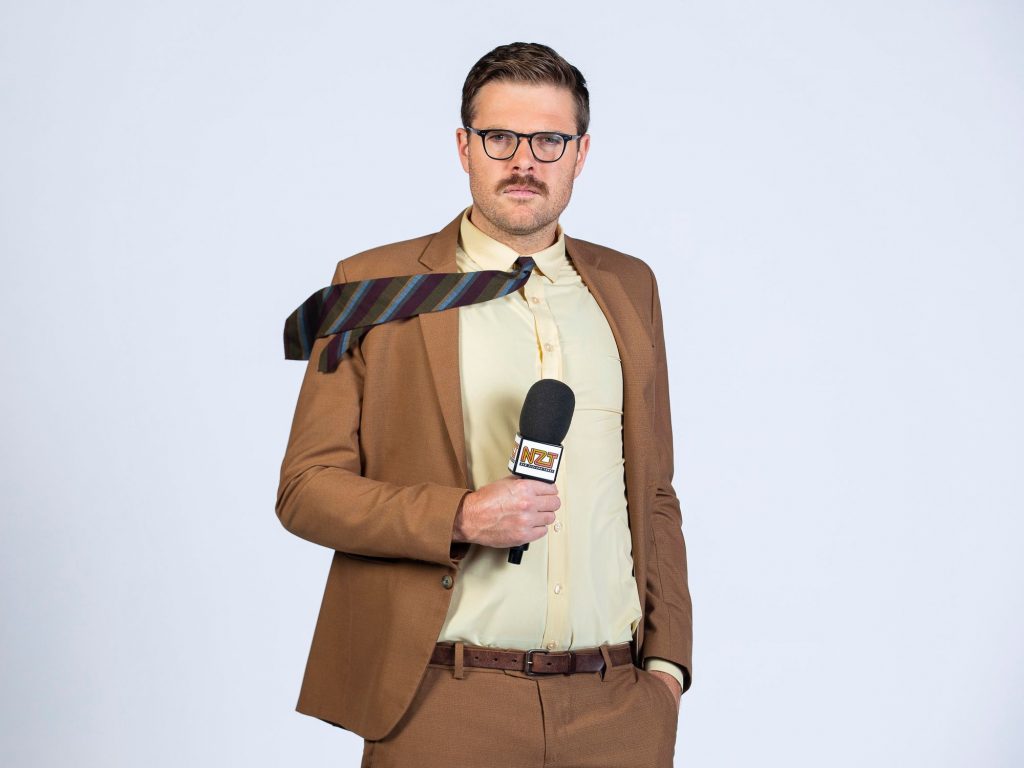 The second season of Guy Williams' travelogue/comedy series continues as the wannabe journalist tours small-town Aotearoa to investigate weird and interesting local stories. I found the sweepingly large musical score slightly incongruous with the understatedness of the Kiwi interviewees, although it did bring to mind the brilliant British mockumentary series Cunk on Britain. Get amongst if you feel like a peek into the wackiest corners of the country.
6. Waiata / Anthems
Streaming on TVNZ OnDemand
Celebrate NZ Music Month with a look behind the scenes as some of our country's best and brightest artists translate and re-record one of their hit songs in te reo Māori. Featuring Bic Runga, Hollie Smith & Don McGlashan, Che Fu, Annie Crummer, Drax Project and more. Plus, if you're on your own te reo journey, I can thoroughly recommend hunting down the music videos which include the lyrics onscreen – a fun and novel way to expand your understanding and vocabulary.