Gospel singer Sara-Jane Elika is finally living her dream, and she couldn't be happier.
Pacific singer Sara-Jane Elika was 14 years old and a contestant on '90s children's entertainment show McDonald's Young Entertainers when she began to dream of one day hosting and producing her own gospel TV show.
At the time, the only show on TV highlighting non-secular music was TVNZ's Praise Be on Sunday mornings. But whenever she watched it, Sara-Jane – whose father is Samoan and her mother New Zealand European – hardly saw any Pacific singers like herself.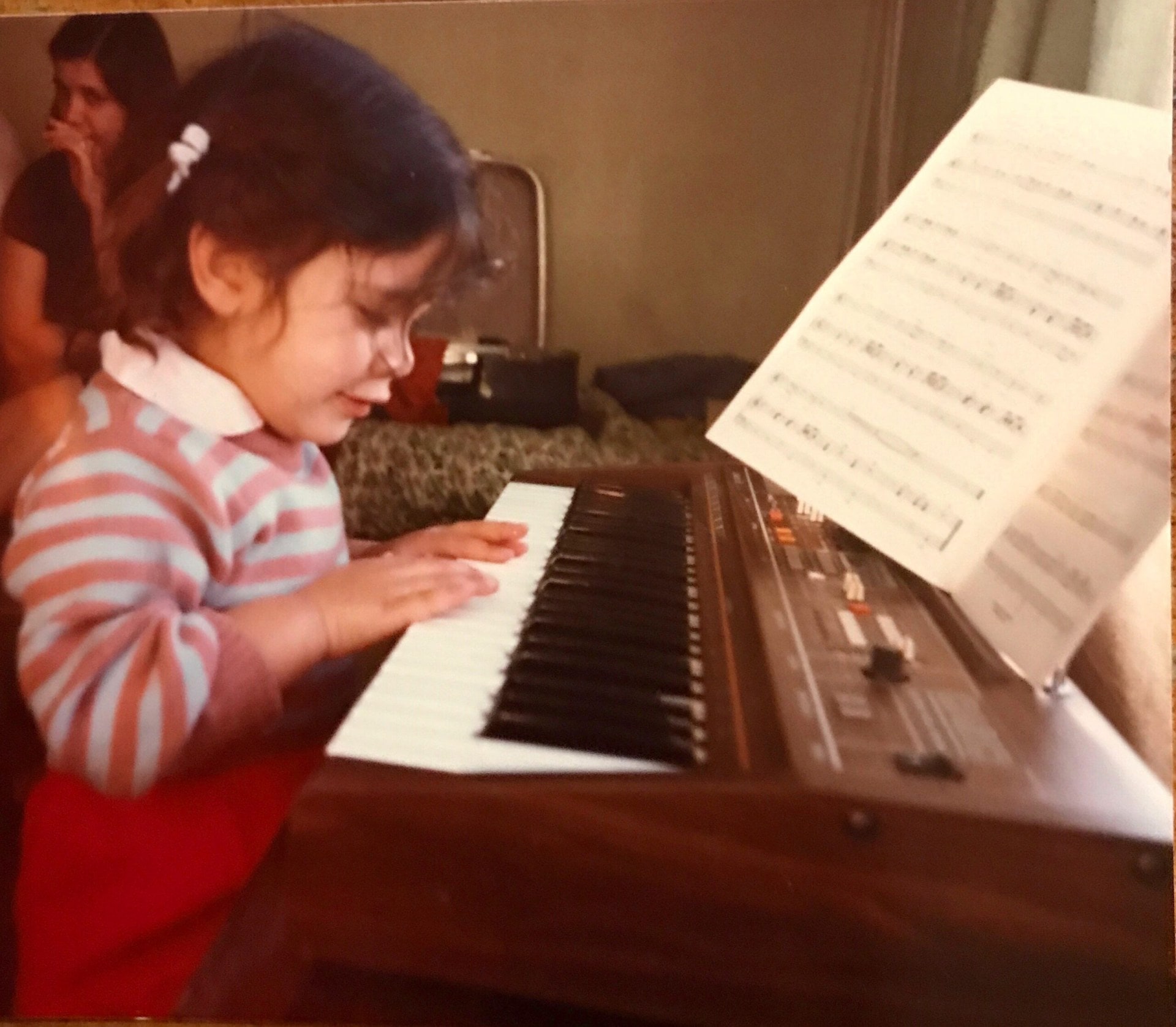 Today, Sara-Jane is 40 and it has taken her 26 years to finally fulfil her dream. She's the host and creator of Soul Sessions – a Pacific-focused gospel show that highlights Pacific and Māori singers and is revitalising the gospel music genre on television in Aotearoa.
"When I watched Praise Be as a child, what I saw reflected mainstream New Zealand. I wanted to provide a platform so we could see another side of gospel music," Sara-Jane says.
"Now, people embrace gospel music because there's a genuine Māori and Pacific cultural connection to the spirituality of the music. There's some gospel music that's connected to the church and there's some that isn't. People just love gospel music because these are the songs that give us hope, encouragement, and inspiration."
Sara-Jane was not just raised singing gospel songs – they're also the reason for her existence. Her father, Enosa Auva'a, from the Samoan villages of Tiavea Aleipata, Vailoa Faleata and Alafua, met her mother, Felicity, while walking past her on an Auckland street while she was singing gospel music.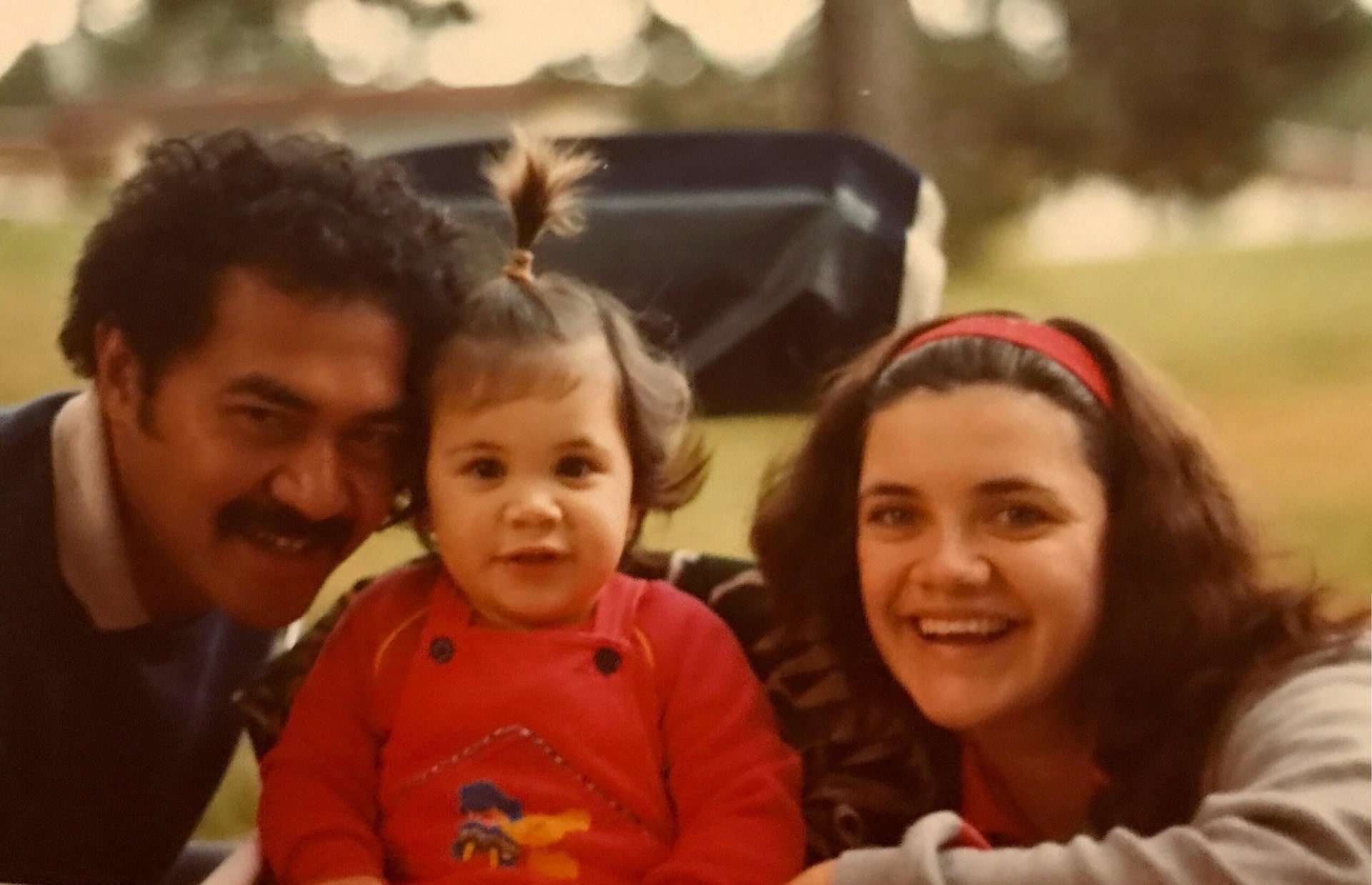 "My mum was like a '70s hippie that used to play the guitar and sing gospel songs out on the street. She was part of the early gospel music scene in New Zealand," Sara-Jane says.
The pair fell in love and had four children, raising their family surrounded by gospel music.
"During my childhood, Mum and Dad were involved with Sunday School. From an early age, we were playing the piano, attending Sunday School, and having get-togethers on Friday nights with our youth group. Singing was a big part of our lives.
"What I love about gospel music is the freedom of it. You don't need to sing the same song exactly the same way, like other genres of music. Gospel music explores spontaneity and harmonies."
Forging a successful career in music came naturally to Sara-Jane. After becoming a semi-finalist on McDonald's Young Entertainers, she followed up her television performance by joining the pop group Pacific Soul, and later released her debut self-titled album. World tours and many local music awards followed, including the first Tui Award for Best Pacific Album and Best Pacific Female Artist.
While juggling a busy music career, Sara-Jane attended Auckland University and studied law and arts. Despite being admitted to the bar as a barrister and solicitor of the High Court of New Zealand in 2012, Sara-Jane chose not to practice law. Instead, she started a Pacific-focused consultancy firm with her husband, fellow law graduate Leaupepe Ta'ala Ralph Elika, and continued to perform music.
"Law was a way for me to build my skills professionally. I could've continued to do law, it's what I trained in, but my heart was saying to be creative and continue doing my music," she says.
"I'm glad that I have a law background so I could have the experience to understand business relationships, contracts and know the importance of being on top of all of your paperwork."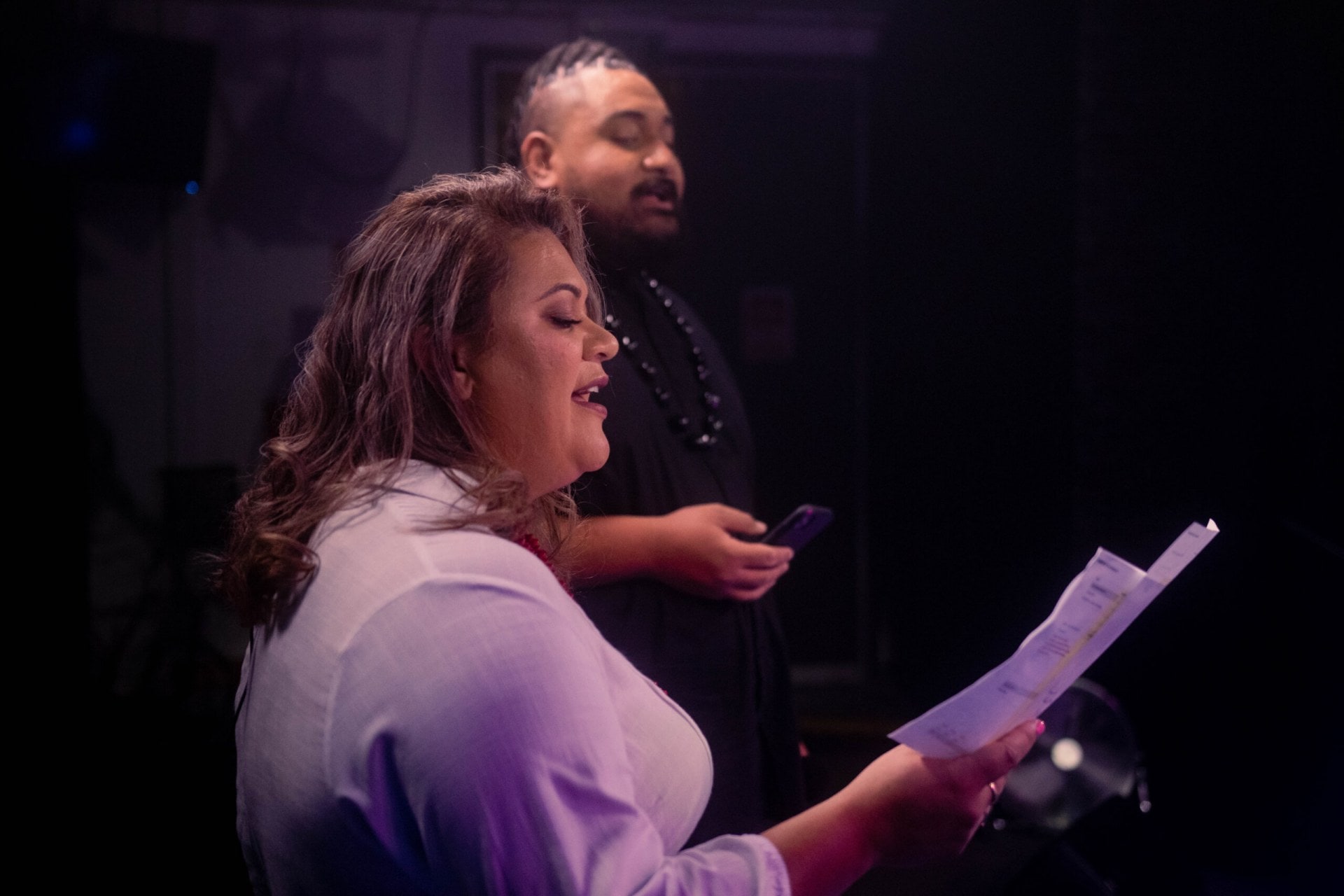 Her firm, Elika Consultancy Group, focuses on professional development and the elevation and support of the Pacific workforce.
"All of our projects are aligned with our values and purpose. At the core is being proud of our Pacific heritage. We've found that with Pacific leaders, there's a lot more weight and responsibility placed upon us because we lead for our people and I take that seriously."
Part of that vision was to produce a TV gospel show with the aim of inspiring her community. Sara-Jane has spent the last five years trying to get production funding and broadcast support for Soul Sessions. She's had many rejections but refused to give up.
"When you keep hearing 'no', you cry, you feel offended and you have to take the time to process the rejection. Then you have to reflect, review, try not to take it personally and get the feedback that's needed. Then you have to make a choice – will this crush my dreams and make me give up or do I try again?"
After several attempts, Sara-Jane finally received funding from New Zealand on Air and support from primary media partners TP+ and Shine TV. Other major broadcasters, such as Prime and Māori Television, also came on board to support the show.
The groundbreaking first season premiered in March 2021. The show explores the gospel music scene in Aotearoa by featuring Pacific and Māori musicians, with each episode concluding with the guests performing a live duet with Sara-Jane.
"With Soul Sessions it's about storytelling, knowing the singers behind the music, the stories from their childhoods, their lived experiences, and hearing about the joy and freedom they get from singing gospel songs," she says.
This year, the crew of Soul Sessions had to rely on their faith to complete the filming of its second season. The production was disrupted by Covid-19, when many of the crew and guests, including Sara-Jane, contracted the virus, and production was forced to shut down.
The period was extremely stressful for Sara-Jane. She is the mother of four young children and also has her elderly father-in-law living with her in their Auckland home. The entire household, except for one of their children, caught the virus.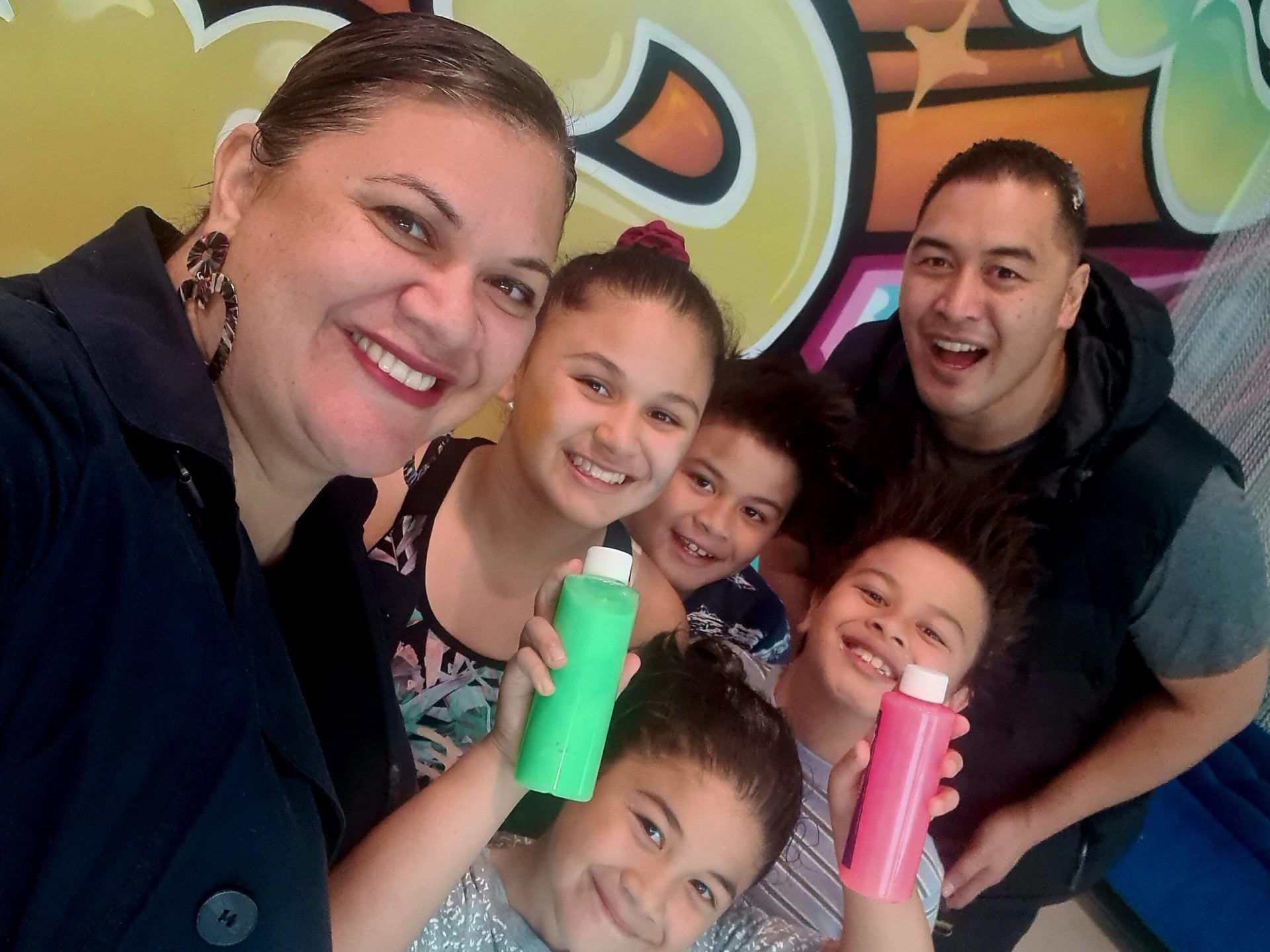 "You can plan as much as you want, but until you receive that positive Covid result, you need to take a moment to breathe and figure out the next plan of attack. It was scary to go through the emotions of managing a family when you test positive one by one."
As one of the producers of Soul Sessions, Sara-Jane was also concerned about the crew members who had contracted the virus.
"When I put my hat on as a mother, it was easier to work through it because your natural reaction is to want to protect everyone, to make sure that they are safe and they've got all the supplies that they need."
Once she and her crew had been cleared and had recovered, production resumed. But because of the delays, they had to film 10 episodes in one week to meet their deadline. The workload was taking its toll on Sara-Jane, who not only had to host each episode but also sing alongside her guests.
"It was emotionally draining as a vocalist. It took a lot of my concentration and mind work. But this has been my dream since I was 14 and I was going to make sure that I pulled through."
With grit and determination, Sara-Jane finished filming the second session of Soul Sessions. It's currently screening online via TP+ and Shine TV and will be broadcast later in the year on Prime and Māori Television.
"If I were to dream big, the next step would be to go to the Holy Lands and take Soul Sessions there. How wonderful will it be to be at the places that we sing about in all of our gospel songs?"
This is Public Interest Journalism funded by NZ On Air.