Everything you need to know about buying high quality ethically sourced diamonds
Diamonds are a symbol of strength, love and longevity and will always be a timeless sentimental gift associated with lifelong commitments, like marriage, the birth of a baby and a 60th wedding anniversary.
Unlike gold, which is valued primarily on weight, the process to evaluate a diamond is a great deal more technical and often best left to the experts. Qualities not always evident to the naked, or untrained eye; cut, clarity and colour are equally as important as the weight, or carat. Where the diamond has been sourced, cut and processed will also make a big difference to the price you pay now, and how your investment pays back over time. So even though diamonds may be a girl's best friend, bigger is not necessarily better.
Where do diamonds in New Zealand come from?
John Franich is a New Zealand family owned and operated business that offers a range of unique diamond jewellery pieces, as well as custom-made diamond jewellery, working with authentic, high quality and ethical stones sourced not only from local accredited suppliers but also from the diamond capital of the world, Antwerp.
Also known as Diamond Quarter, 84% of the world's rough diamonds and 50% of the cut diamonds pass through Antwerp every year; including famous stones such as The Cullinan Diamond — the largest diamond ever discovered in South Africa in 1905. In fact, Antwerp has been the centre for diamond cutting and polishing since as far back as the 15th century, and is now home to over 1,500 diamond-related businesses.
In 2003 The Kimberley Process was established in collaboration with multiple governments, NGOs and the diamond sector to ensure that diamonds which pass through the Antwerp and other legitimate trade centres are conflict-free and are systematically blocked at entry, so sourcing your diamonds through John Franich, via Antwerp, gives you that extra peace of mind that your diamond has been ethically sourced.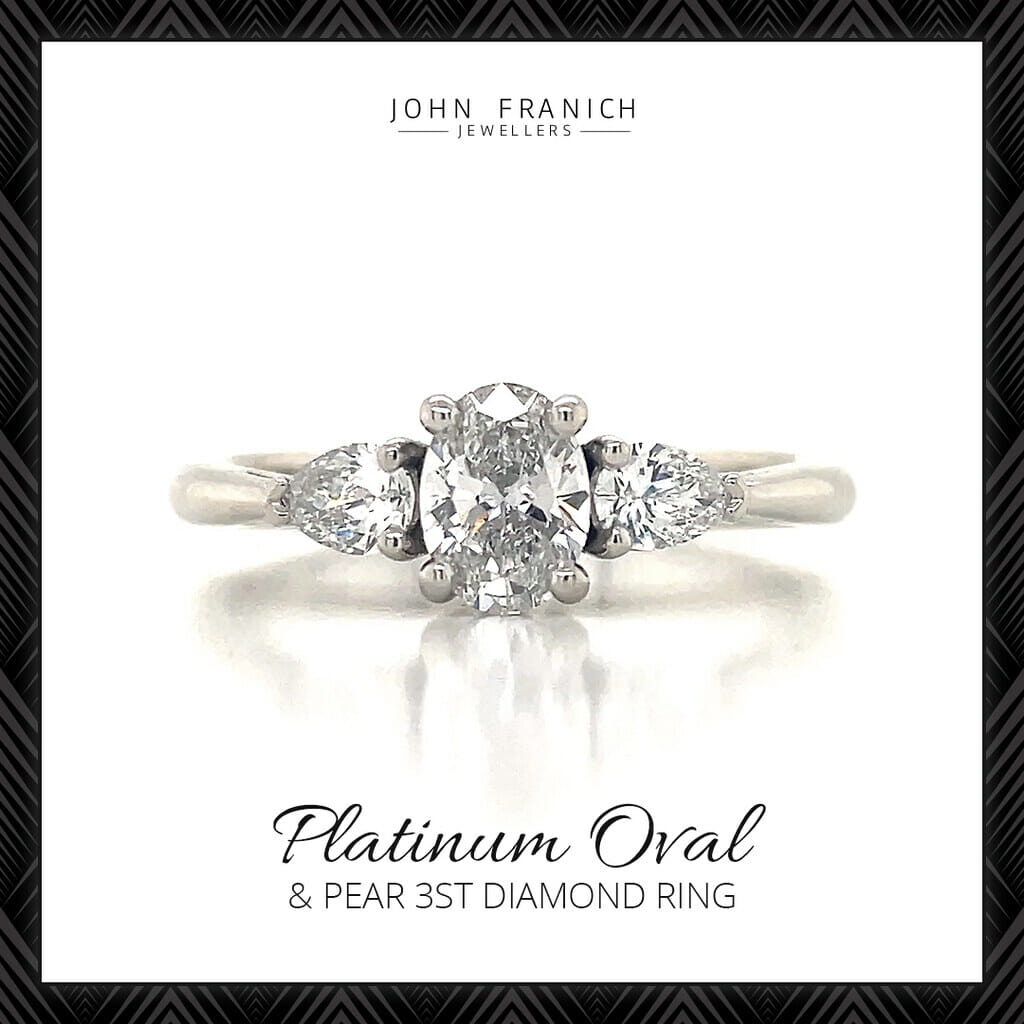 Using a trusted jeweller is critical to ensuring your are buying a good quality ethically sourced diamond
Jenni and John Franich make regular visits to Antwerp, as brokers and buyers of precious stones sourced directly from the city — which creates significant savings for their customers on their retail prices as there are no hefty importer and distributor costs.
So if you're looking for a diamond to create the perfect gift, engagement ring or present for yourself, John Franich Jewellers is a great start on your journey to owning a beautiful gem. John Franich Jewellers will be able to source the perfect diamond in the exact size, cut and quality that is right for you.






Visit John Franich Jewellers to start your diamond journey today.

Looking for a charming gift? How about a Thomas Sabo charm bracelet!