As head of South Pacific Pictures, Kelly Martin talks to Nicky Pellegrino about digging in her heels for diversity and uplifting women in the process.
You may not recognise her name, but if you've watched any locally produced television over the last couple of decades then chances are you've enjoyed shows Kelly Martin had a hand in.
As a programmer at TV3, and now as head of New Zealand's biggest television production company, South Pacific Pictures, Kelly has been involved in so many notable Kiwi drama series, including Outrageous Fortune, Westside, Shortland Street, 800 Words, Nothing Trivial and The Brokenwood Mysteries, as well as newer shows like Head High and The Sounds.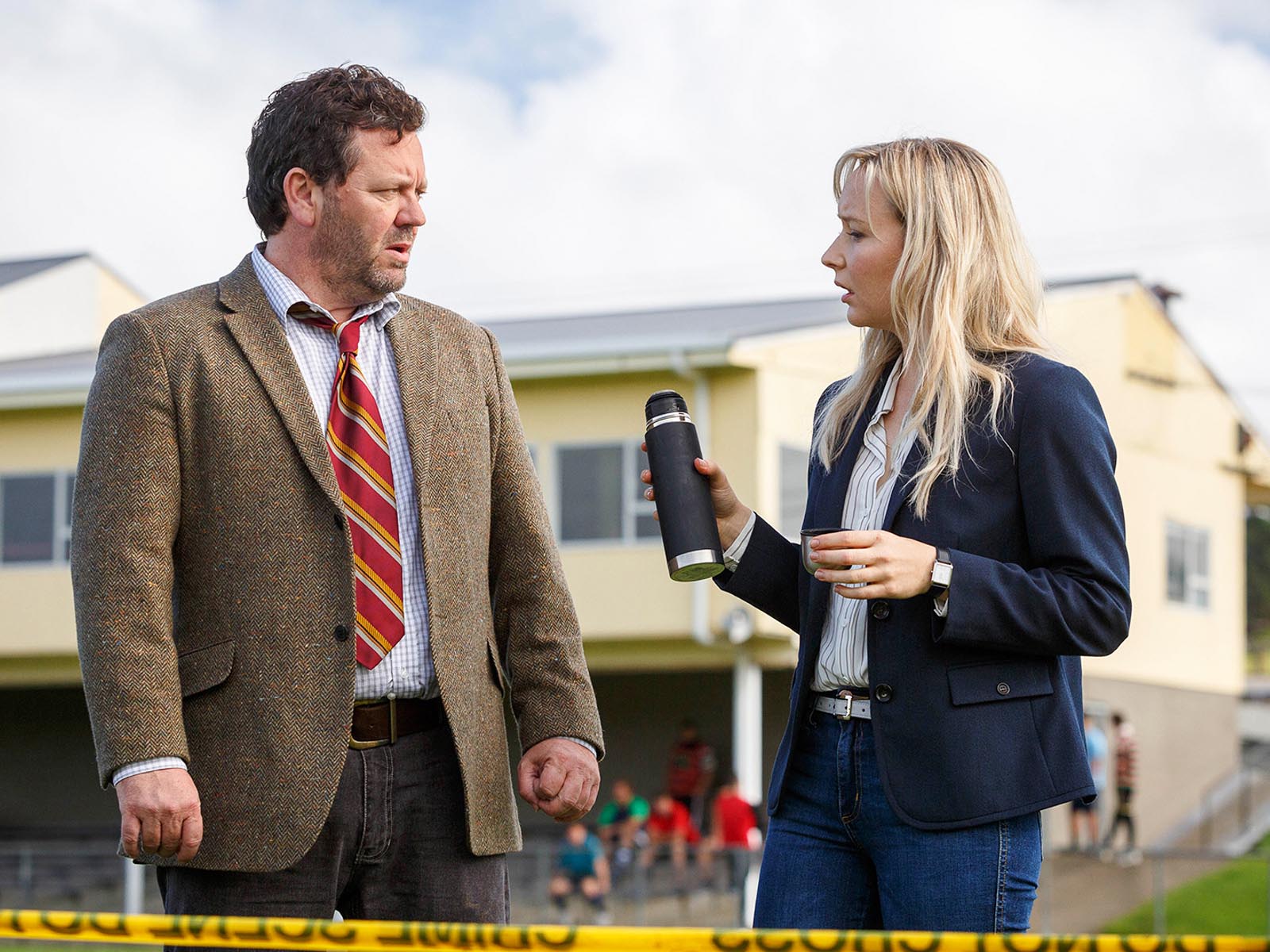 Kelly wields a lot of influence over our television viewing, which is ironic because, as a child growing up in the Auckland suburb of Northcote, she didn't have much say in what she was allowed to watch.
"My dad was hilarious," she recalls. "He was very snobby about what he'd watch. He liked British TV, things like I, Claudius and The Young Ones. But American TV he considered rubbish. He wouldn't let us watch The Dukes of Hazzard or Charlie's Angels, which I secretly loved. It makes me laugh that I've ended up in this business when he was so dismissive of it."
She never set out to spend her career working in television; it started by happy accident. She was 20 and still at university when a friend decided to leave a summer job at TVNZ, and Kelly took it over. That was a real dogsbody role, delivering mail and photocopying scripts – chunky scripts for Gloss among them. She then moved on to an equally unglamorous job in the graphics department which, in the pre-digital age, mostly involved cutting pictures from magazines and filing them.
TVNZ can be an intimidating place to work; it's full of big personalities and people who don't suffer fools gladly.
"Maybe I was a bit naive because I didn't think too deeply about it being daunting," admits Kelly. "I must have been stroppy and I was obviously confident because I ended up as one of the union reps, going to meetings with senior managers."
At 53, Kelly still is both confident and stroppy. The industry she works in, though, has changed beyond recognition. Today we might only switch on network TV to catch news updates. Drama and comedy we often prefer to binge-watch on streaming services like Netflix, Neon and TVNZ OnDemand. That means our lower budget Kiwi productions are competing for attention with flashy international shows that have had, as Kelly puts it, "a bajillion dollars" spent on them.
"In New Zealand, it's really hard to get drama made," she says. "It doesn't rate well for the networks because people are used to watching it in a different way now, so that's a challenge for us moving forward. But we can do amazing stuff on smaller budgets. That's our secret super-power in some ways."
We can do amazing stuff on smaller budgets. That's our secret super-power in some ways
Kelly has sat in a lot of meetings where people have said television is finished because people only want to watch YouTube or TikTok now. She flatly refuses to believe it.
"You can while away hours on TikTok, but it's not all that you want to watch," she points out. "There's still a place for drama."
She is particularly proud of The Brokenwood Mysteries, a crime drama set in a small country town. "It's New Zealand's most successful show internationally," she says. "It's screening all over the place and plays in prime time in France and Germany. So that's our content out in the world that people are watching and responding to."
There is plenty for Kelly to be proud of. Not only all those iconic drama series she's been involved in over the years, but also factual programming – a favourite was The Secret Life of Dancers, about the Royal New Zealand Ballet – and her contribution to bringing comedy panel show 7 Days to our screens when she was at TV3.
"That ecosystem for comedians didn't exist in the television world until then," she explains. "I'm also really proud of the fact we did bro'Town at TV3, a prime time animation about Pacific Island boys which was so far ahead of its time."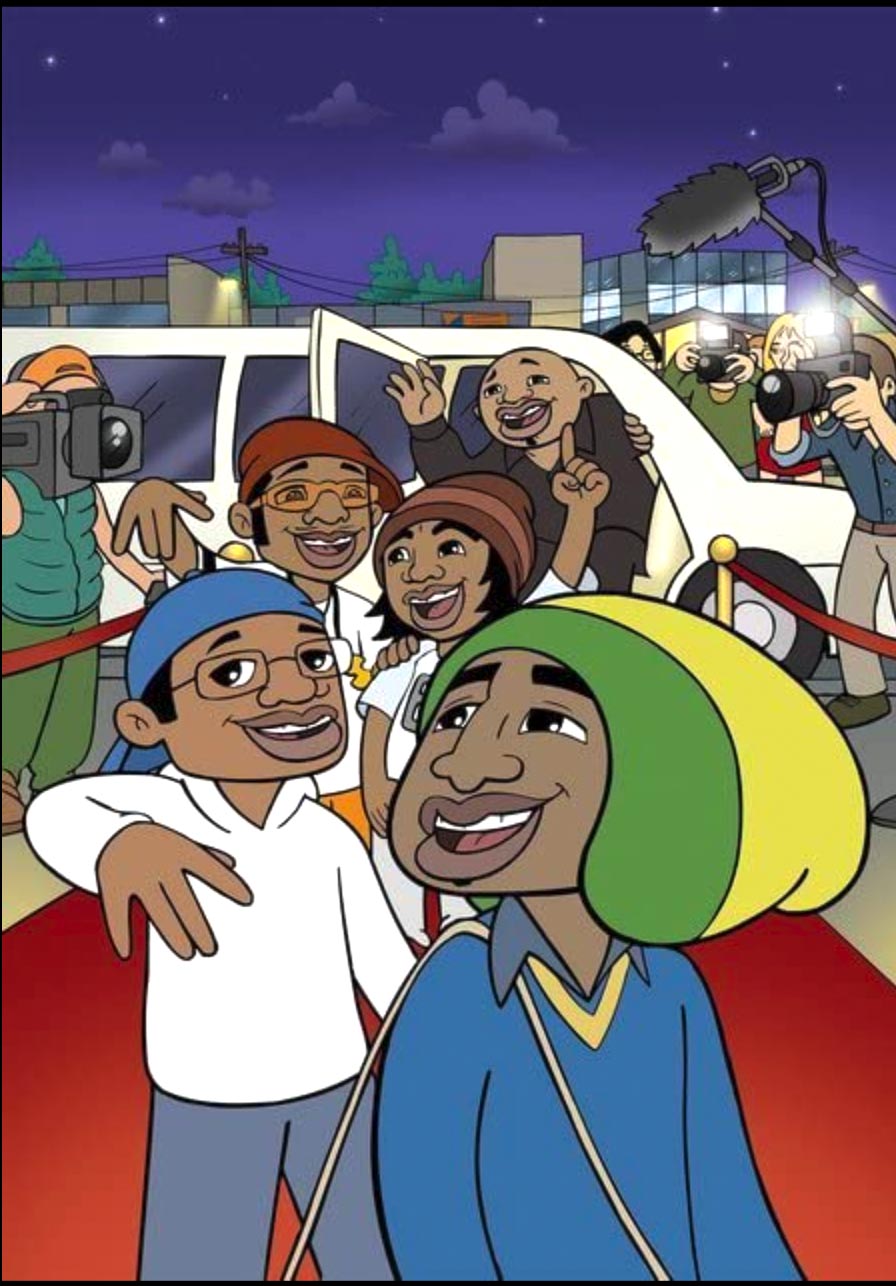 There have been failures too, of course. For every memorable show there are a bunch of others that are better forgotten. Ask Kelly what makes good TV, and she laughs.
"If anyone says they know what makes good TV, then they're full of s***," she says. "There are so many moving parts. You can line up the best writer, the best producer and director and the best cast, and it can be a dog's breakfast or just not resonate for some reason."
The country's most-watched Kiwi drama, Shortland Street, is produced in the building that houses Kelly's office. She admits that even she didn't quite realise how insanely popular the daily soap is until South Pacific Pictures opened up the studio to the public for a day.
"It was amazing," she recalls. "The queue went through the carpark, up the street, along the main road and down another street. People were waiting for three hours to come and walk through the studio, say hi to the actors and take selfies. It was really cool and humbling to see how much people love it."
That was pre-pandemic, of course. Nowadays, thanks to Covid-19, there are strict protocols around shooting a TV series, and the public is unlikely to be welcomed back on to the set for some time.
When the Level 4 lockdown came along, Kelly says it was almost a relief. "We'd been ramping up the health and safety but it felt like it was getting closer and closer, and it was only a matter if time. I didn't even watch that whole press conference when the first lockdown was announced. I was out of my seat and down to Shortland Street, saying, 'Tools down, everyone go home.'"
A couple of intense weeks followed as Kelly and the rest of the management team tried to work out how best to look after staff who are mostly contractors. Then, with Shortland Street production resuming under Level 3, there was a lot of effort to make sure it could happen safely. "That was phenomenal, it was massive," says Kelly. "But everyone rallied and did a great job."
Early on, when she took over at South Pacific Pictures from longtime boss and industry legend John Barnett, someone asked Kelly how she wanted her time there to be remembered.
"That's one of those tricky questions, it makes you stop and think," she says. "For me it's always about the people, treating them well and with respect."
She sees her job as mostly about keeping everyone else happy. "I joke that I don't like people, but obviously that can't be true because otherwise I wouldn't be doing this."
When she first arrived on the scene, the change was tricky for some staff who were used to John's leadership style and had to adjust to Kelly's somewhat looser approach.
"Probably it took some of them a long time to work out that, oh, she sort of does know what she's doing. I think people often under-estimate me, and that's OK," says Kelly. "John left big shoes to fill and I came in at a time when the business was changing so much. All the things that made this company really successful, you can't keep doing them the same way. The systems are different, the availability of money is different and there's more competition – for years this was the only company producing drama in New Zealand."
As a female business leader, the other big change for Kelly has been in the way women are treated. From the beginning, she was very mindful that sexual harassment and discrimination had no place in her work environment, but it was a while before she realised the lack of female directors was also a big problem. It was pointed out to her at a WIFT (Women in Film and Television) meeting, which was, she says, really embarrassing.
"I came back here and realised we had five directors on Shortland Street, and they were all men," she tells. "We'd produced 42 hours of drama the previous year and 40 of them had been directed by men, and mostly by the same four or five men. So we made some changes and I wasn't very popular for a while with that group of men. I've tried very hard since then to open doors and involve different people in the business in all sorts of ways."
I've tried very hard to open doors and involve different people in the business in all sorts of ways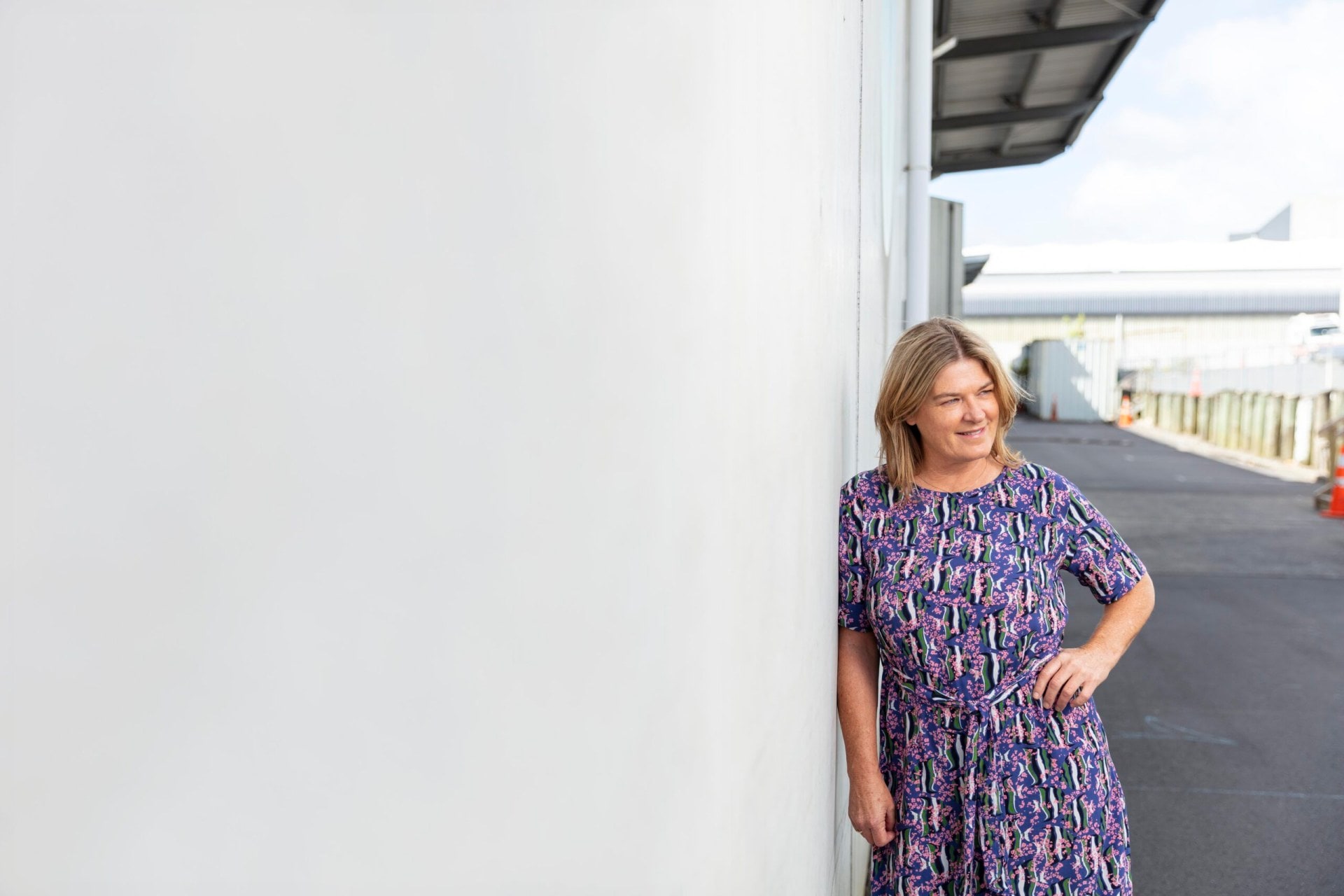 When she isn't making or watching television, Kelly spends her downtime hanging out with her family – she's close to her two sisters, two daughters and her mum – and at her bach in Whangamatā. "I go for walks and read books, and I have a dog that I'm obsessed with, Jasmine the Jack Russell, she's really funny."
Prior to the pandemic, there was also a lot of international travel, as Kelly went to industry conferences and events, buying shows when she was at TV3, and more recently selling the content that South Pacific Pictures makes. Straight-talking and down-to-earth, she must seem like a breath of fresh Kiwi air at some of those overseas meetings. She tells one story about being in France, listening to a Hollywood executive pitching his reality show.
"He was saying, 'We've got a cul de sac filled with families and we're going to take all the mums and we're going to leave the kids with their dads'. I had two kids and that's what
I'd just done – left them with their dad – so that's not really a show is it? He was horrified with me for saying, 'That's the stupidest idea I've ever heard, dads at home with their kids, not interested.'"
Recently, Kelly was presented with an award for outstanding contribution to the screen industry. It came as a surprise, although colleagues and family were in the know and secretly organised to attend the WIFT Awards ceremony to see her accept her prize.
"My daughters both posted things on Instagram saying, 'My amazing mother'. Seeing them so proud of me was really nice," she says.
Being honoured like that tends to happen at the end of a career, but Kelly doesn't seem to be in any hurry to leave the screen industry. In fact, she's still taking on new challenges, most recently producing her first feature film, This Town. "I've got a few years left in me," she agrees.
Despite the difficulties that undoubtedly lie ahead, Kelly is positive about television. Locally produced drama is getting better and better, there are international funding opportunities she's making the most of, and Kelly would very much like to see the big streaming brands like Netflix spending some of their money hiring our production companies to make their content.
"I'm always interested in finding ways to get things done," she says. "I'm conscious of the fact that we're taking risks, it could all turn to s*** – let's face it, last year it did – but you just go, OK that didn't work.
"My favourite saying when things go wrong is, 'This too shall pass' – and in television production that's 100% true."