There's more to Queenstown than skiing and skydiving. Regular visitor Sarah-Kate Lynch shares some of her insider tips.
Regular visitors to Queenstown know its secret: you get all the fun of a big city in a small town nestled at the side of a lake surrounded by often snowcapped mountains.
It rocks in the summer, stuns in the autumn, delights in the spring and gives you a chance to wrap up in all your cashmere finery in the winter. You can drive to ski fields at Coronet Peak or The Remarkables in minutes, or go a bit further to Cardrona or Treble Cone if you're keen. You can bungee jump, heli-ski, go jet boating, paragliding – it's not known as the Adventure Capital of the World for nothing.
But for some of us, adventure is having ginger crunch for breakfast instead of morning tea. Or riding an electric bike to a winery instead of taking the car.
This is more my Queenstown. I moved there at the beginning of the millennium and enjoyed four wonderful years before work pulled me back to Auckland. But I'm still in my Queenstown book club, so remain a regular visitor to the Lakes District. Some years I actually make it to more book club nights than people who live there.
Any hotel receptionist, guide book or brochure will tell you the other obvious things to do when you visit, but here are some of my favourites – which mainly involve things I can do while gassing with the gals.
For eating, I have a few hidden gems up my sleeve (and around my waistline). Odelay is a lovely sunny café behind the airport at Remarkables Park, which can be a first or last stop as you fly in or out. Try the savoury scones – heated with butter, of course – or the laksa.
The Chop Shop in Arrow Lane in Arrowtown is also a must. Pull the spanner to open the door and let the deliciousness and good coffee commence. Just up the lane you'll find the back entrance to Dorothy Browns Cinema, Bar and Bookshop – what a winning combination! The outdoor gin bar is a special surprise, even in the winter. You can order fish and chips and reel them up to the balcony using a handily-provided fishing rod.
Or nip downstairs from Dorothy's to Fan-Tan Kitchen and Bar for a fingerlicking serving of Peking duck pancakes after your gin and movie combo.
Some of my favourite walks start near here in Arrowtown. Tobins Track will give you beautiful views up the Wakatipu Basin to Queenstown and beyond. Sawpit Gully will give you sore legs if you're not match fit, and Arrow River will give you a good time if you like to keep on the flat.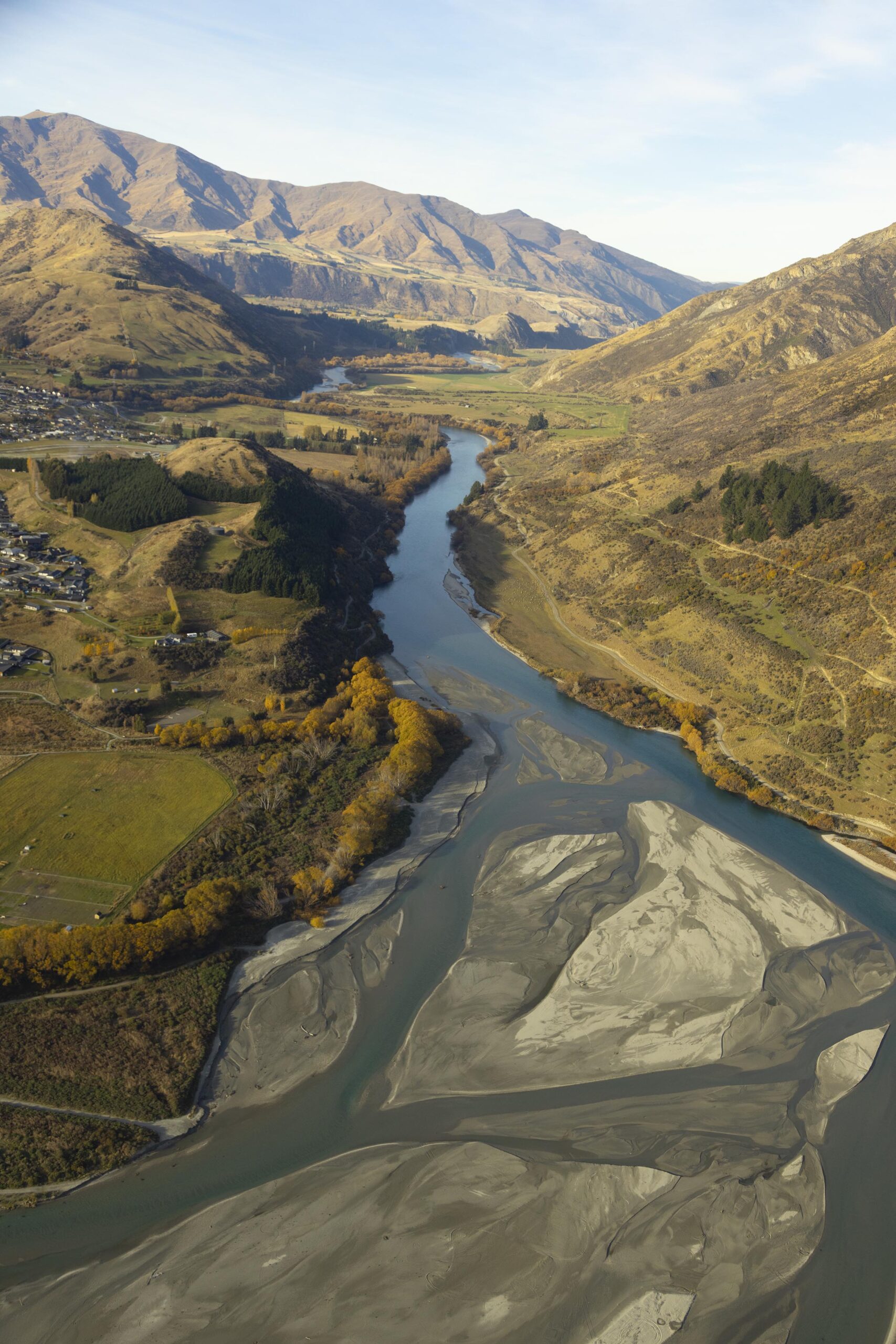 On the other side of Queenstown, try the walk to Bob's Cove or Sam Summers Hut – also known as the Mt Crichton Loop Track. Or drive further to Glenorchy and do the first bit of the Routeburn Track. If it's a mere meander you're after, picturesque Moke Lake's on the way.
Back in town, peoplewatch in The Mall, the main pedestrian drag that leads down to the lake.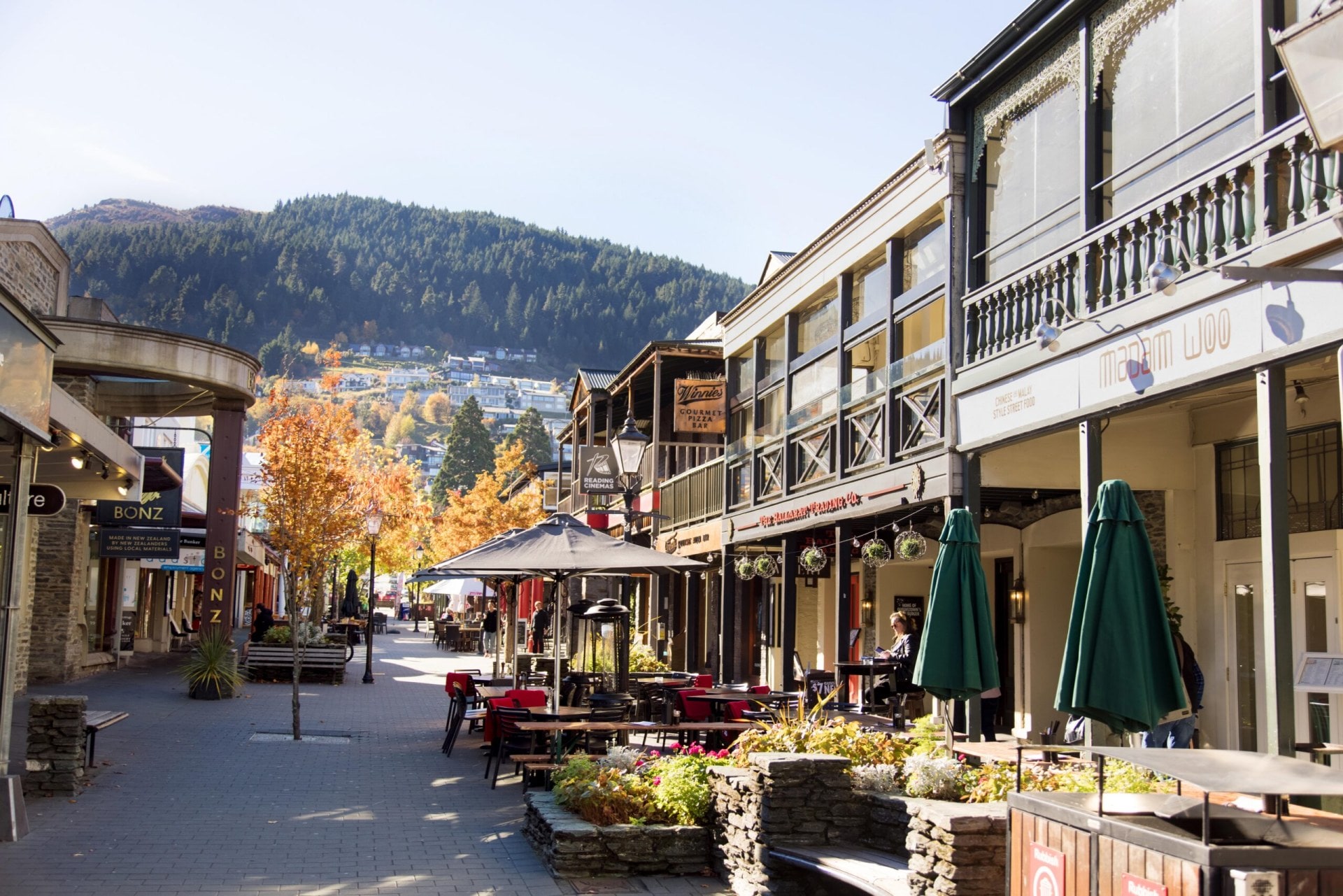 Stop in at BONZ for New Zealand-made jackets, coats or homeware. I have a shearling vest I bought from here years ago that's so gorgeous I can't wait for winter to wear it – and I'm a natural-born sun-bunny.
You'll see the queue around the corner for Fergburger, and Josh Emmett's Rātā is always popular, as is the lakeside Botswana Butchery.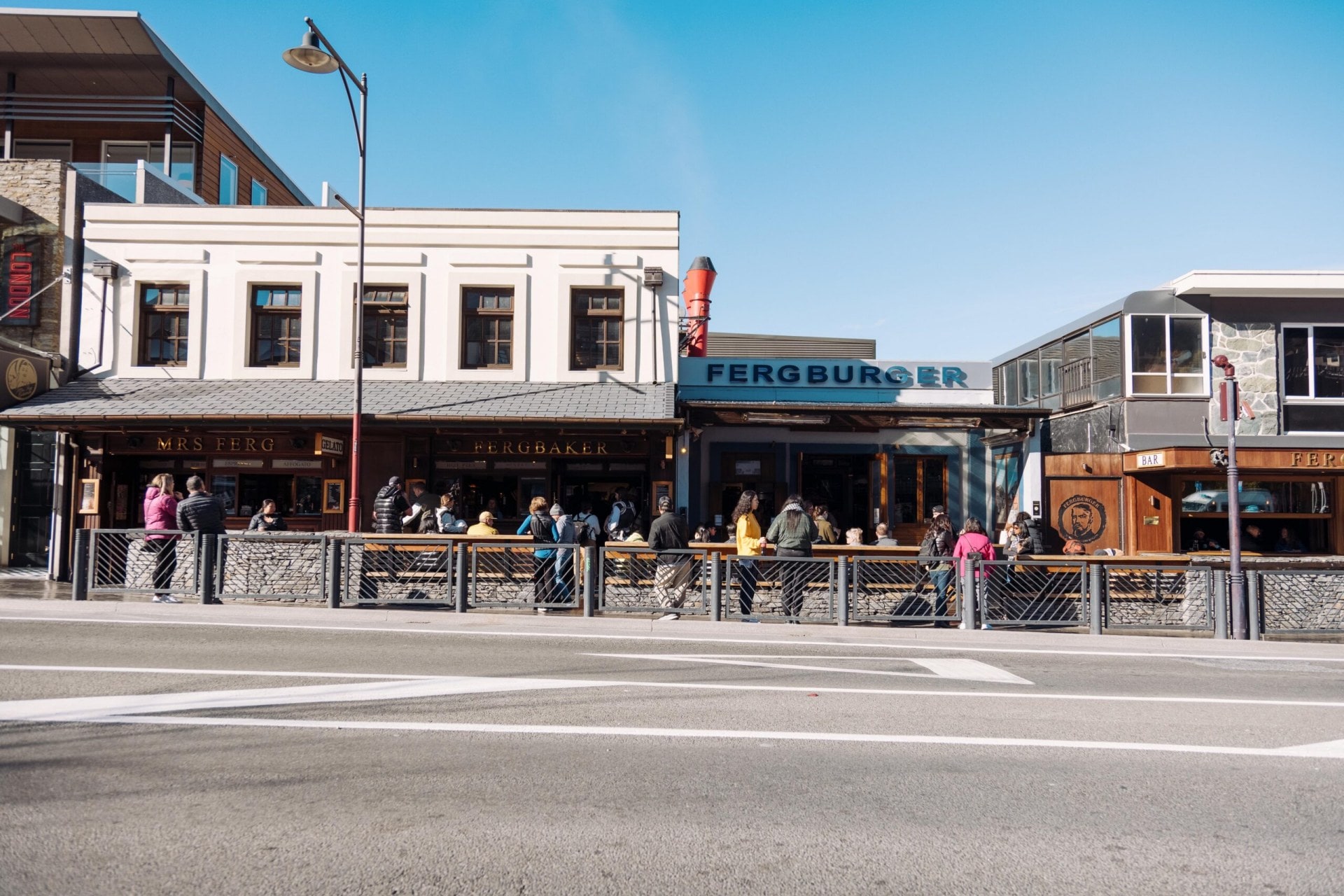 But my favourite eatery is Japanese restaurant Kappa, hidden up the stairs at the top of The Mall.
If it's shoes you need – and let's face it, everyone does – make sure you visit Issimo Shoes in Searle Lane. I manage to find a little something here (or a large something, in my case) every time I'm in town, and there's another branch at the Five Mile Shopping Centre out past the airport. Drop into Joe's Garage for a coffee around the corner while you're there.
And when you're done and it's time to go home, you must stop at Patagonia Chocolates at the airport.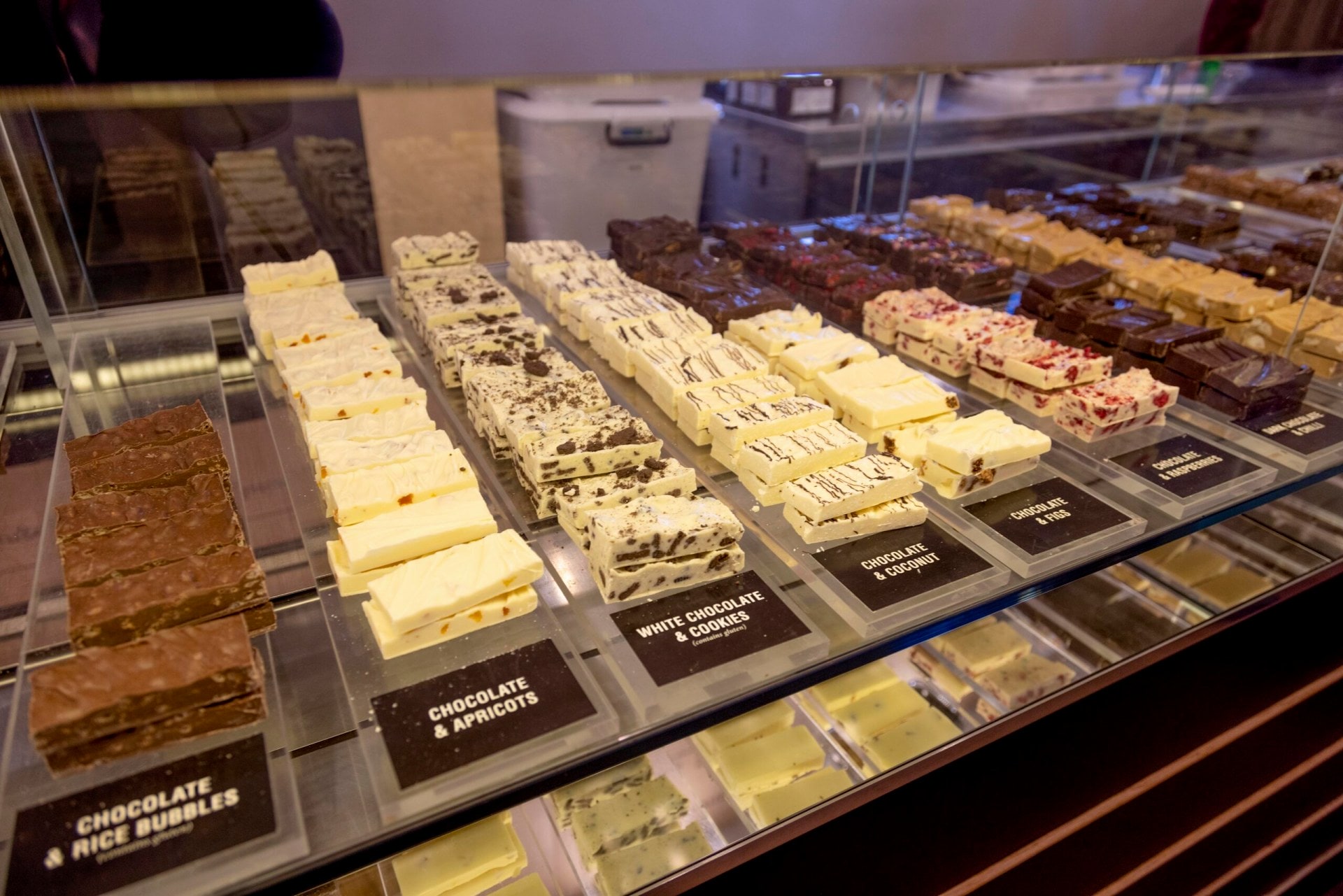 You'll already have had a hot chocolate from their flagship store on the lakefront, and you might've found them in Arrowtown and snuck in a cheeky ice cream. But now you're about to leave, you need to stock up on their dark chocolate cherry and pinot noir truffles – and you'll be booking a return flight before you can say, "So good it should be illegal"
Check out the new bumper issue of SCOUT for more of Sarah-Kate's travel adventures.