Journalist by day, fearless burlesque performer by night – Verity Johnson takes us behind the curtain of her passion project.
In November last year, I left my full-time job in journalism and opened a burlesque club.
Now, I know it wouldn't be the most risk-averse of plans at the best of times. But especially not in the middle of a global pandemic, when you can't guarantee going to Briscoes in person, let alone a burlesque show.
I can still smell the overpoweringly sweet rose-scented air freshener from the work loos, which is where I called my friend and hesitantly told her I planned to leave my job, go freelance and set up Club Burlesque.
Very slowly, in the voice people usually reserve for bewildered tourists and the lizard-people believers, she said, "Babe, are you absolutely bat-s*** insane?"
I remember laughing, kind of hysterically, and admitting that yes, I probably was. And yes, I was largely basing this decision off a jolt of electrifying, inexplicable certainty I'd had on the bus the other day that this was exactly what I needed to do.
I first discovered burlesque in late 2017, when I was going through a particularly grim, colourless phase of my life that involved spending all of my time lying on the floor, staring at the ceiling and crying for no reason. I'd tried everything to lift that heavy nothingness, and it had all failed. That was until I randomly discovered a burlesque class at my local community hall.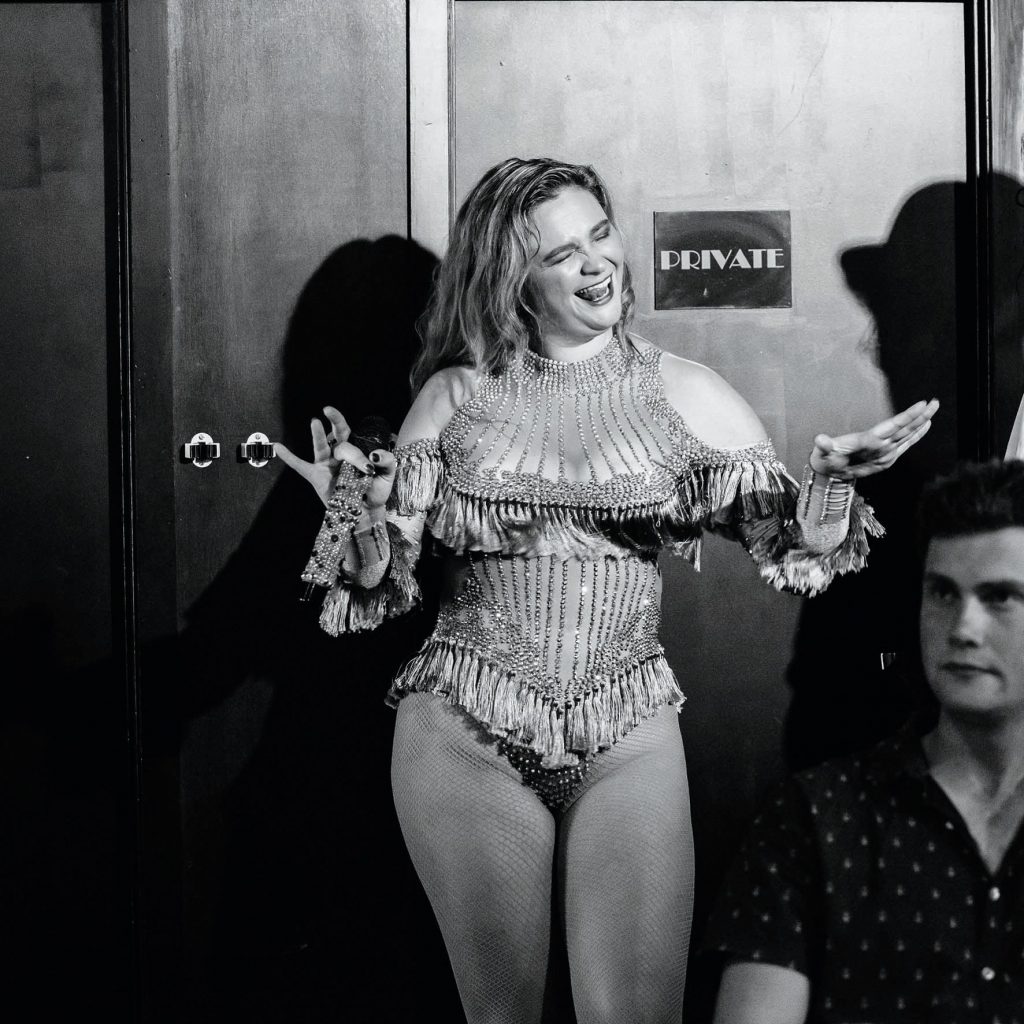 Burlesque, if you haven't yet drunk from the sweet waters of feminine divine, is the glorious, uproarious celebration of womanhood. Created by smart women, for largely smart female audiences, I fell in love with the way it fuses feminism with femininity.
Auckland-based Club Burlesque is a classic burlesque show; a frothy, feathery, fierce concoction of dance, circus, comedy, cabaret, bump and grind and vintage strip tease.
Speaking of which, yes, you do remove some clothes in a burlesque show. But the most you'll ever see of our performers is nipple pasties and fancy undies. Imagine The Birth of Venus, but she whips away a diamond-encrusted dress before launching into a high-energy dance number with her three cherubs as a protest against passive heteronormative ideas of female sexuality. Basically, it's a thinking woman's wild night out.
The underlying philosophy has always been to give the performers, who are mostly women, a completely blank stage where they can say anything they want to about their own body and sexuality. It looks like everything from Dita Von Teese riding around The Civic on a giant lipstick, to six-foot furry green alien stripper cats protesting Scott Morrison's refugee policy.
And at every show, there's this giddy, dizzy, ecstatic elation that rolls over the room, hovering over everyone like heady clouds of rose oil. That's the smell of collective catharsis, of women escaping themselves for a night. It's the dizzy, giddy taste of what it's like to have fun with our bodies and stories, instead of always being squashed beneath shame, fear or pain.
It was this same infectious, cathartic lightness that hooked me in, and started my own heavily rhinestoned bodily revolution. And it made me want to spread this fervour to every other woman who's tired of her body being defined by someone else.
"That's all very romantic Verity," I can hear you say, "but why on earth did you have to do this now? There's still the small matter of Covid…"
Very true. We had two glorious, frenetic, sweaty, sold-out seasons before being locked down into this current roller coaster of boredom, Netflix and existential dread. And I've repeatedly thanked God these past six weeks for my business mentor, the kind of boss-ass queen who has the grit, experience and insight to stop me dissolving daily into hysterical panic.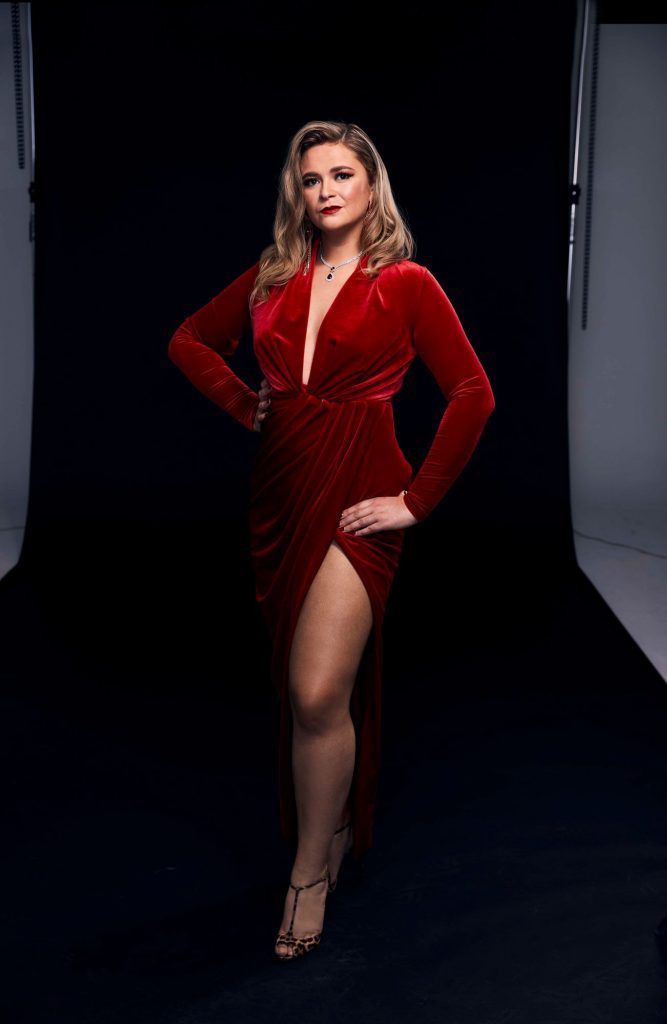 We're currently on hiatus, awaiting the return of Level 2 so we can burst back into technicolour life. But, as turbulent and insane as things currently are – balancing freelancing with my show-baby and daily bouts of panic and self-doubt – I don't regret it.
In some ways, the choice to leave my full-time job was actually a very Covid-era decision. At the end of last year, the newest trends emerging out of America showed many young professionals quitting their nine-to-fives to get serious on their side hustles. That's because, during the first spell of lockdown, when the chips were so far down they were at the center of the earth, we had a lot of time to think about what we really cared about.
And in a funny way, even though the insanity can be crushing at the moment, it's only reinforced to me that this is what I want to do and fight for. Americans on talent shows always talk about a passion, and I realise I have that feverish, electrifying, heaving, sweating, white-knuckled, adrenaline- soaked determination for burlesque and small business.
Even before leaving my job, I was already far more invested in spending large chunks of the day helping my business partner guide his own small business through the pandemic. (There's nothing like a crisis to cut through your internal web of confusion over what you really want in life, and spell it out in giant neon lettering.) And so Covid made it blindingly clear what I needed to do.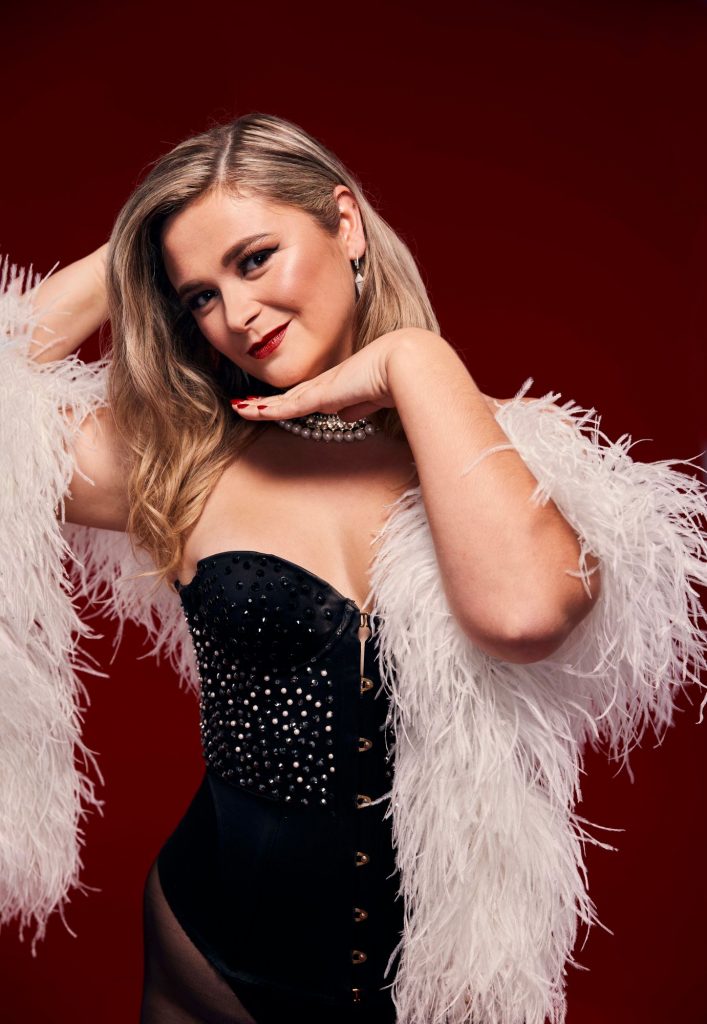 them. Mum immediately began to make me some stage curtains. And my dad just said, "I wondered when you were going to pull your finger out and get on with it."
They weren't surprised. They knew that Covid had forced me into some serious self-reflection. And, without wanting to sound like a stoned first-year philosophy student at 2am, I'd never really spent much time thinking about the fragility of life before now.
But because of Covid, I suddenly had the time – and continuous prompting – to think about it all. And ask, in the words of the far more articulate Mary Oliver, what was it that I planned to do with this one wild and precious life?
The last 18 months have made me realise that I want to be brave. Brave enough to chase down what I want and throw myself into it with every trembling nerve, synapse and heartstring.