She's worked with some big names in the biz. But Charlotte Ryan reckons she's found her niche hosting Radio New Zealand's Music 101.
Charlotte Ryan lets out a long sigh. It's been a rough few days. Charlie Watts, longtime Rolling Stones' drummer and musical hero, has just died, aged 80. Covid is back with a vengeance and Auckland's in lockdown. And then there's Charlotte's daughter, 13-year-old Annie – she's with her dad for the week.
Rattling around her house trying to keep herself on an even keel (as most of us are during this pandemic), it suddenly strikes Charlotte that actually, she is really missing her daughter.
"Annie is awesome. She just started high school this year. I'm really proud of her. To be honest, I'm sort of craving her. I miss her terribly."
Annie is teaching Charlotte, host of Radio New Zealand's Saturday afternoon show Music 101, to play bass. The pair have regular family jams and, like her mum, Annie seems destined to have a future in the industry – albeit one that Charlotte is working to ensure is safer than it was when she started out.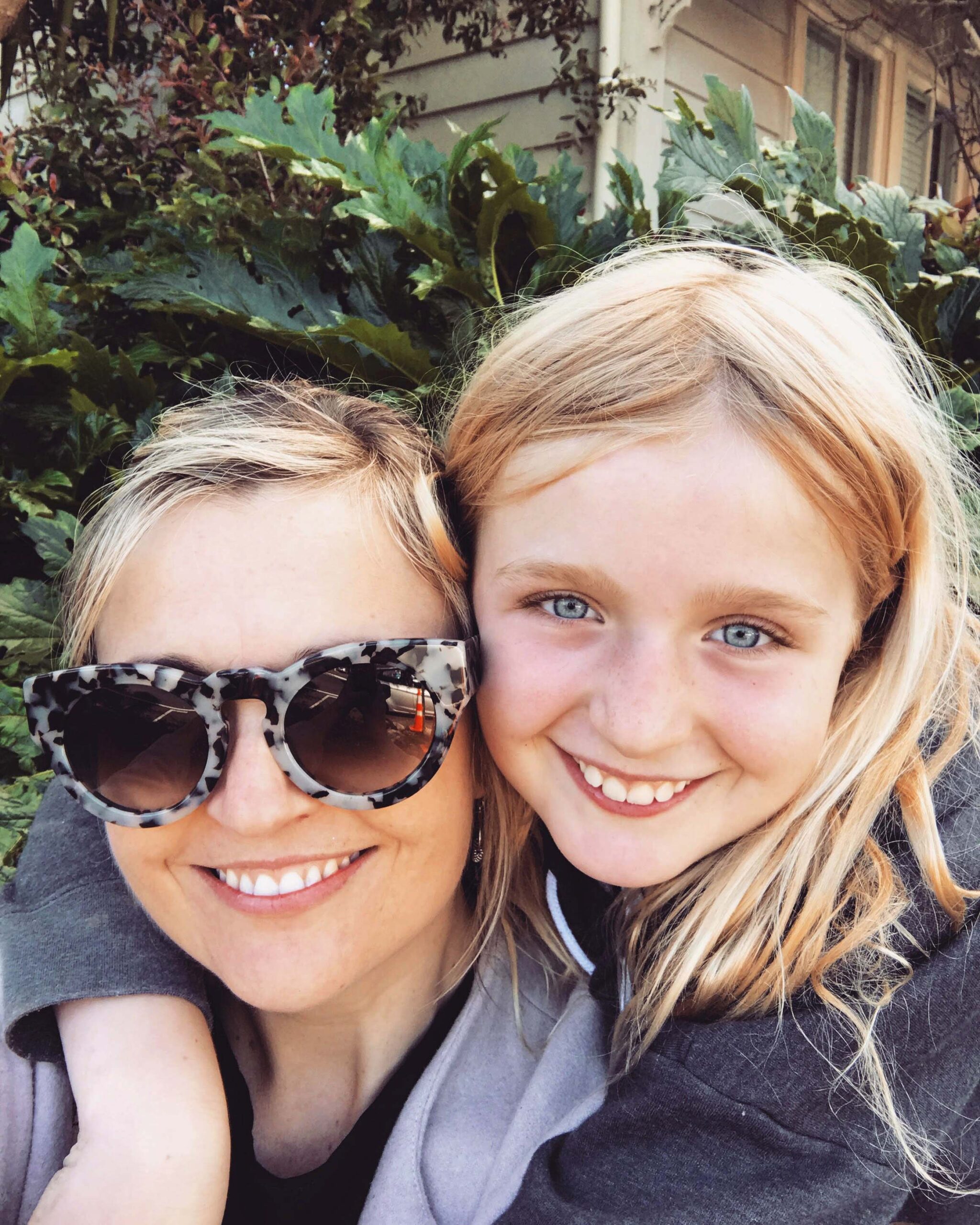 Sex, drugs and rock 'n' roll might be a well-traversed cliché nowadays, but it was very much the narrative when then-21-year-old Charlotte left the relative sleepiness of her home town in Christchurch for the brighter lights of Auckland.
Fresh out of uni and a stint at student radio station RDU, the decision to drive north "in my Honda Civic packed with all my stuff" followed a job offer from Auckland equivalent bFM. It would prove to be the catalyst for a life less ordinary – one where Charlotte, who has no formal broadcasting training, would find herself immersed in a whirl of musicians, record companies, long lunches and bad behaviour.
She wrote about her thoughts on the latter earlier this year, prompted by a lengthy investigation by journalist Alison Mau into allegations of exploitation and harassment in the local music industry.
"I was feeling all sorts of emotions at the time. Annie had just been to a girls' rock camp with 40 other young people and I realised they shouldn't have to be dealing with these sorts of things."
In previous roles, Charlotte says, three complaints about inappropriate behaviour by older men in more senior positions resulted in management telling her she should leave if she was unhappy.
"I was never warned what to do if someone in a very senior role flirts inappropriately and pulls you to sit on his lap in front of everybody.
"I want Annie to grow up and know that sort of thing is totally not cool and it's OK to feel uncomfortable and to tell someone straightaway. In my day you would just think, 'Oh, that's a bit weird', then tell your best friend and that was it. And it shouldn't be about educating women on how to avoid situations. We need to educate men."
Negative experiences aside, the 41-year-old couldn't imagine herself anywhere else. She almost became a teacher, starting a four-year Bachelor of Education before ditching it to major in te reo Māori and conflict resolution.
"When I left high school, going to teachers' college was the thing to do, but at the same time I was volunteering at various radio stations. I grew up on a farm in a little place called Weedons, just outside Christchurch. I spent a lot of time listening to music and to the radio. Analysing it now, it was probably about connecting with the world, because it could be quite isolating being on the farm – and Mum and Dad were big music lovers."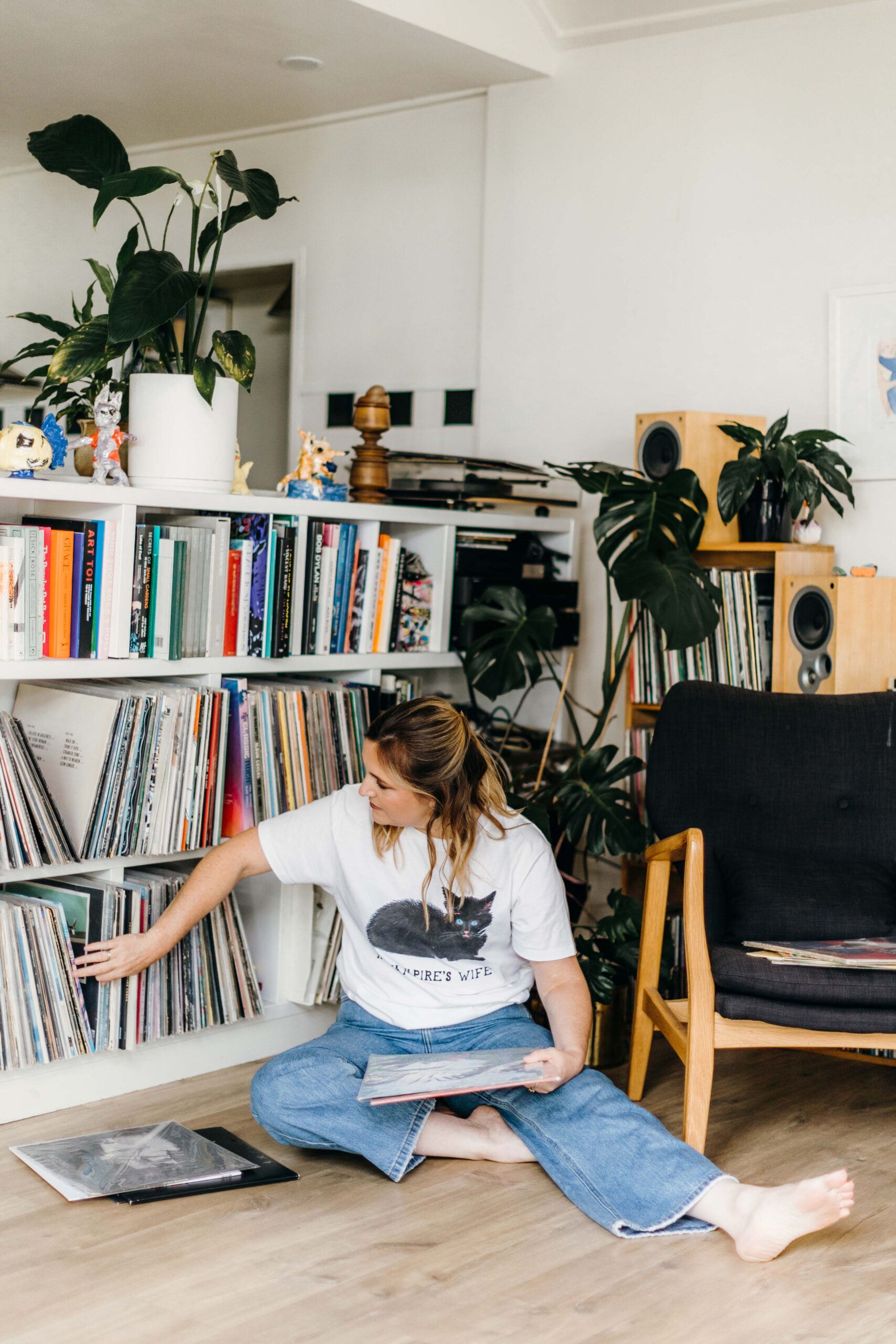 Family friends and veteran broadcasters Jim Mora and Mary Lambie offered Charlotte work experience in Auckland. She leapt at the chance "to see if it was worth giving away teaching to pursue this dream", and she's never looked back. "I followed my gut and my heart."
And she took Mary's advice: "She said, 'When you're a broadcaster, make sure you always have a back-up job.' This is an industry where, especially with 'talent', they love you one minute, they hate you the next."
Charlotte segued into band management, becoming a publicist for Ladi6 and Shapeshifter, and later Flying Nun Records (whose local signings included Chris Knox and Dimmer) and Warner Music. She dabbled in television – including Back Benches and Paul Henry – and lent her voice to some fairly well-known companies for advertising campaigns.
When baby Annie arrived, Charlotte set herself up as a freelancer, working from home as well as presenting bFM's breakfast show Morning Glory.
International clients included Radiohead and Roberta Flack, who stipulated media were not allowed to mention her age and Charlotte wasn't to look her in the eyes.
"She was so amazing, but there were some incredible restrictions about dealing with her. You hear about some artists being like that, but I'd never experienced it. With her I experienced the full blow!"
Charlotte was Neil Finn's personal assistant for almost five years, accompanying him on part of Fleetwood Mac's 2018-2019 world tour after the Kiwi singer-songwriter was called up to fill the very big shoes left by veteran band member Lindsey Buckingham.
"Neil was a star," recalls Charlotte. "There were a lot of people hating on him, but just watching him and the way that he handled that whole situation, he was amazing. That tour was like a dream come true."
And then RNZ came calling. Neil was moving to Los Angeles, so the timing was right. Charlotte came home, and she reckons she's found her niche with Music 101.
The magazine-style show features live performances, local and international profiles, new music, classics and popular segment The Mixtape, in which guests compile a selection of their favourite songs for Charlotte to play. Celebrity chef Al Brown, actress Madeleine Sami and Deputy Prime Minister Grant Robertson have previously guested in the slot.
Charlotte enjoys the challenge of finding the right mix of music for her diverse audience.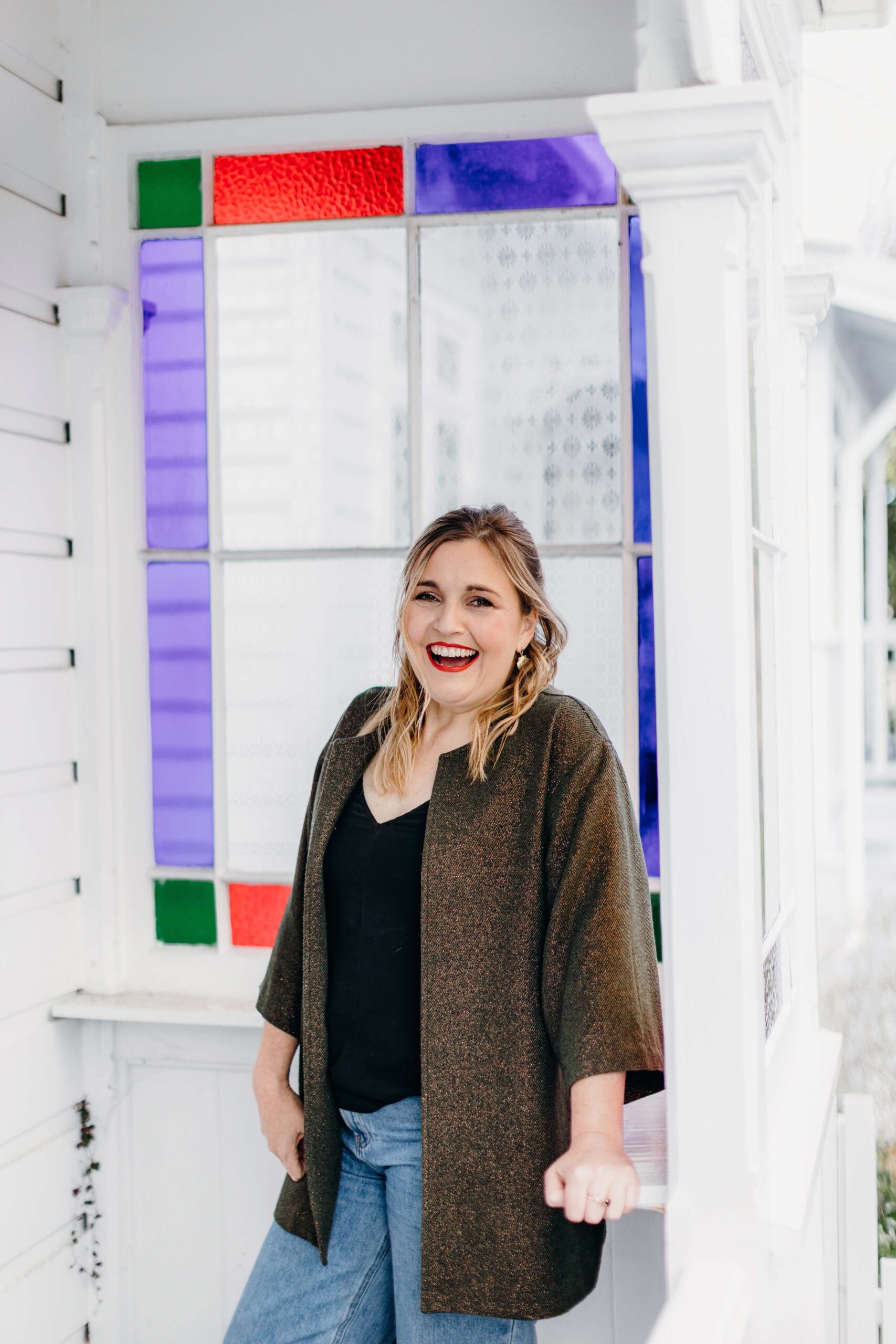 A recent interview with The Doors' drummer John Densmore was a career highlight. "I've been a fan since I was 15 and discovered The Best of The Doors compilation."
The same can't be said of the interview she was supposed to have with Liam – or was it Noel – Gallagher.
"To be honest, I can't even remember or care which of the brothers it was. There were so many stipulations on what I couldn't ask him. I mean, I wasn't even allowed to ask him about Oasis, because the interview was for his solo project. So I went back and challenged that, and the interview was cancelled! I don't think that was because I questioned it, I think it was just that he didn't want to do any interviews."
A self-described homebody, Charlotte enjoys nothing more than "pottering", as do her listeners, who often text in to tell her what they're doing, whether it's cooking, gardening, or a bit of Saturday afternoon DIY.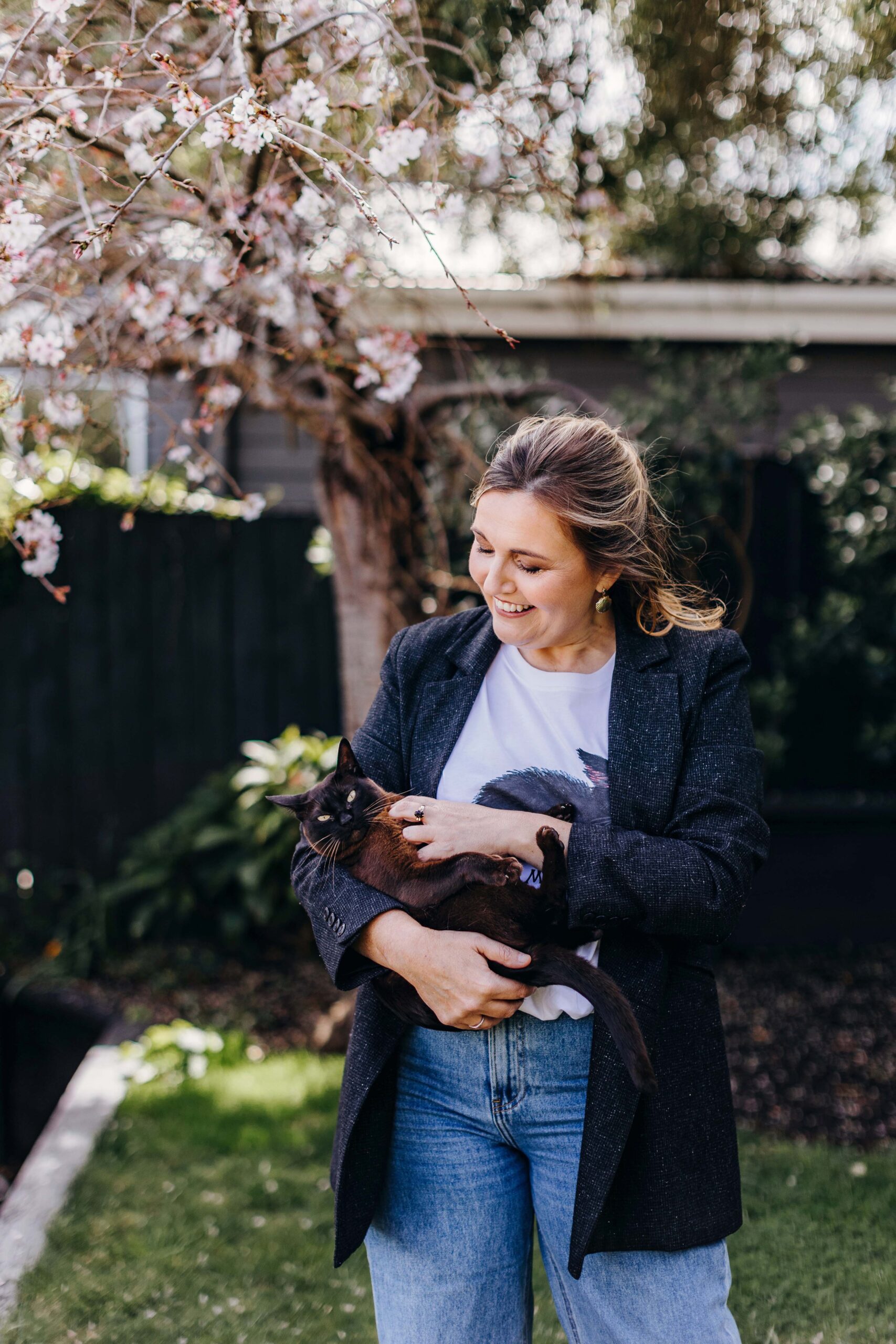 "To be a good music host, I think you have to be very aware of your audience, and you have to be accessible. Right now, I'm considered an essential worker, so I've adapted it for lockdown.
"I love the privilege of being able to play music to comfort people – perhaps comfort isn't the right word – maybe accompany people on their Saturday afternoons. Plus, it's a fun challenge to come up with songs that will appeal to both a 75-year-old and a 20-year-old.
I love the privilege of being able to play music to accompany people on their Saturday afternoons.
"You know, I reckon Charlie Watts would have loved our show."