She sashayed her way to victory on RuPaul's Drag Race Down Under, but Kita Mean admits she had to slay some demons on her way to the top. Siena Yates writes.
On stage and screen, Kita Mean is a larger-than-life ball of energy packaged in sky-high pumps, pop-art wigs, nature-defying lashes and a brightly painted smile.
The Kiwi winner of the hit reality series RuPaul's Drag Race Down Under, Kita embodies such character, charm and confidence that most would have a hard time believing that her life isn't one big glamorous show.
After taking the coveted crown in the world's most famous drag competition, you'd think Kita would be doing literal cartwheels. Instead, she shed quiet tears on the night and has done a lot of introspection since, contemplating just how radically her world has changed in the past two years.
Despite having spent 11 years cementing herself as one of the biggest names in New Zealand drag – hosting her own TV series, House of Drag, and helping build Auckland's iconic queer scene with cabaret bars Caluzzi and Phoenix, and events like Drag Wars – Kita reveals she's struggled with anxiety and self-doubt for most of her life.
"That's something a lot of people don't know about me," she says. "When they see me in drag it's like, 'Whoa, you're so crazy, you have so much confidence', and all that stuff."
But prior to having life-changing weight-loss surgery in 2019, Kita admits she was overweight to a point that it caused her severe social anxiety. She has since lost around 80kg, but that doesn't mean those worries have gone – they've just been replaced or joined by new ones. There's anxiety around making the most of the weight-loss surgery, what other people are thinking of her journey and – perhaps most of all – anxiety around overeating and regaining the weight.
Interestingly, though, she says it has been her weight-loss experience that has helped get her mind in the right place for her drag queen career.
"It's funny because they're kind of similar. There will always be some hard times and times where I kick myself, like, 'What the f*** are you doing, Kita?'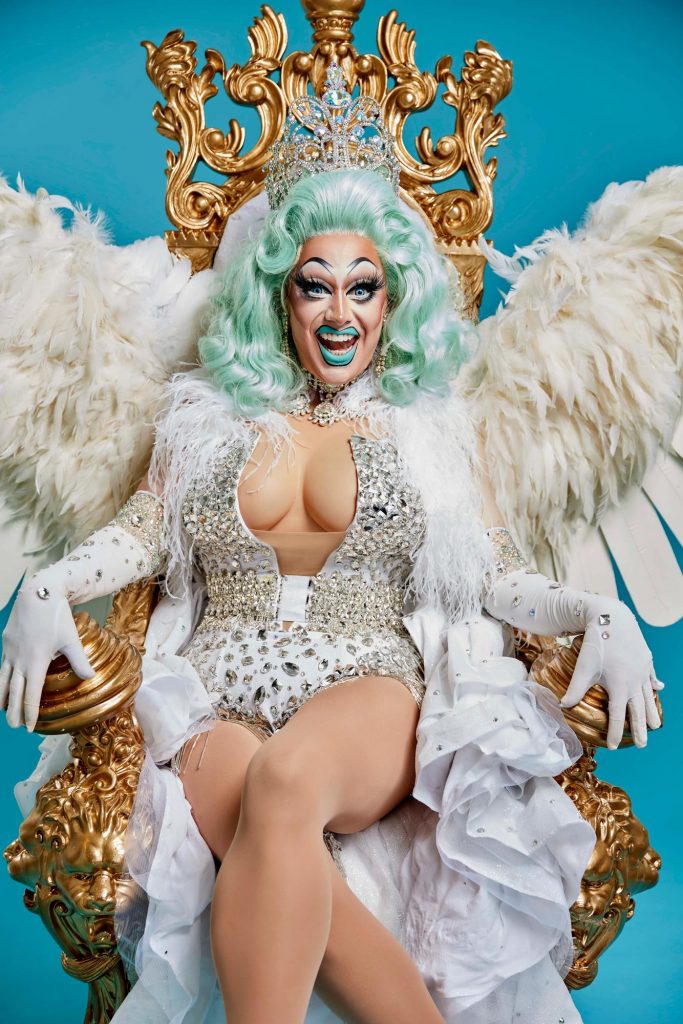 "But I learnt that life isn't something where you're going to do everything right the whole time. You actually have to be OK with not doing your best sometimes. As soon as I started to chill out about that, I started doing better," she reflects.
"I know I have flaws – like, I know I'm not the most organised person and I don't clean my make-up brushes as often as I should, and I will try and work on it one day – but I'm not going to tear myself down for not being perfect. Just like I'm not going to tear myself down for eating some chips, you know? You just get back on the wagon. That's one thing I really learnt – don't be too hard on yourself. You can be self-aware and open to working on yourself, but don't hate yourself for not being perfect straight off the bat."
That said, the emotional turmoil the 35-year-old suffered on TVNZ's Drag Race Down Under, competing against Kiwi and Australian queens for the lauded title, came as a surprise to her.
"I didn't think it would be as mentally taxing as it was. I didn't think I would battle so much with being in my head the whole time. I'd kind of got to a point in my life where I'd learnt how to fight those demons, but it was just so hard. No matter how much I tried to be like, 'You can do it, snap out of it', it was like the fire wasn't burning – not in the way of passion and desire, but just being able to execute my art the way I know I usually can.
"I think that's why I really struggled with the whole competition. Usually when I'm in drag on stage, I've had that moment to connect with the audience and tell jokes and build up to the point where I felt super confident and like I have this superpower of drag.
"But on the show, you don't have that. You're basically in your hotel room, in your own thoughts – because you're not allowed your phone or anything – and then you have to just bang a face on and do drag. So the problem was, I was dressed in drag but I wasn't in that mindset. I still had all my insecurities and all my doubts; there was never that opportunity to get into the zone."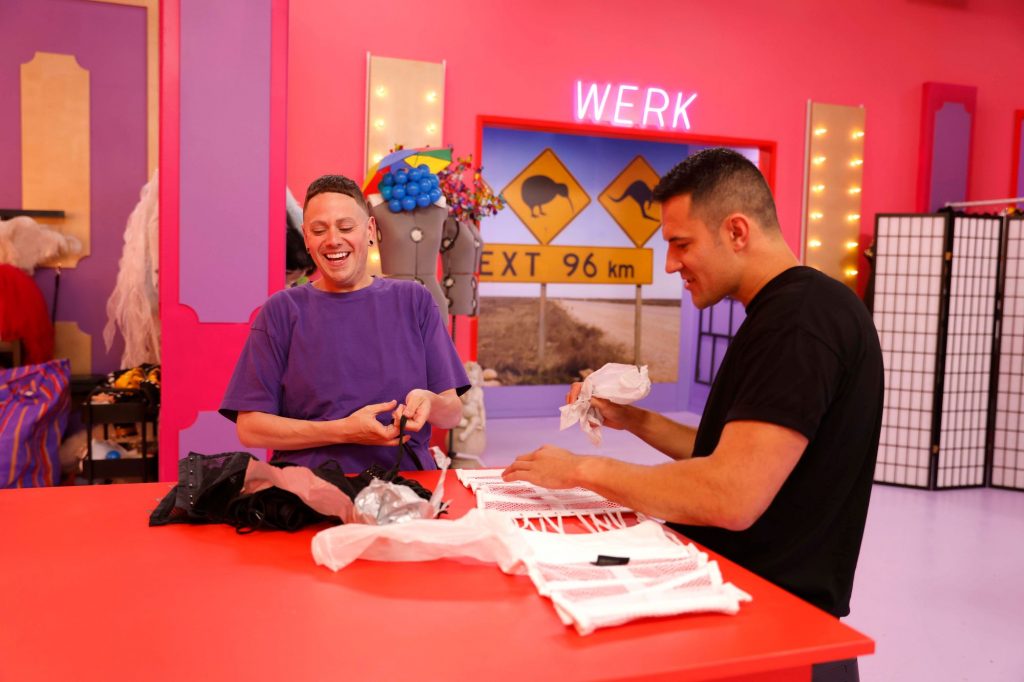 Knowing how much her self-doubt might plague her, did she ever consider not applying for the show?
"No. Absolutely not. Never. Because I love drag so much," she says. "It was so terrifying and so hard, but also the most satisfying thing I've ever done. I'd do it a million times over, because even though it was so physically and emotionally stressful and draining, it was also the exact opposite of that at the same time. It filled my heart and just made me feel so proud and ecstatic."
I'd do it a million times over. It filled my heart and just made me feel so proud and ecstatic
She admits she was shell-shocked when her name was read out as the winner of the first Australasian version of the cult series. Overcome with emotion, Kita dissolved into tears, sitting stunned on her own despite everyone in the room cheering for her.
"The thing is, I'd had a bit of champagne by that point, so it was really hard to process," Kita says, laughing about it in retrospect. "Everything was going so fast through my head. I heard my name, but I just couldn't believe it. I was almost just waiting to hear the other names and it felt like time stood still. I've seen a video [of that moment] now and it's really beautiful seeing all my friends and family there just screaming, because I don't even remember that happening."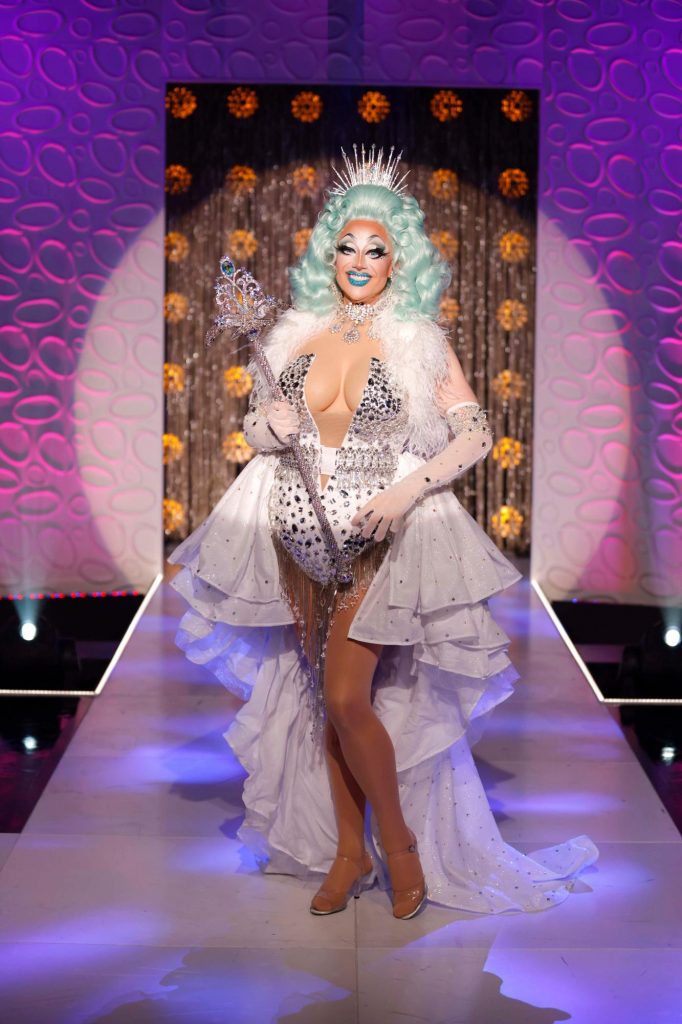 Until that moment, Kita had convinced herself the Drag Race title was well out of her reach.
"I knew I'd made it to the last episode, but I didn't think I had a hope of winning it. I was just proud that I'd got to the end. I was up against these really iconic Australian drag queens that have made huge names for themselves, built careers for themselves and toured around the world, and I'm just this crazy Kiwi kid trying to make a go of it in Aotearoa," she says.
RuPaul's Drag Race is an iconic show for the worldwide drag community and Kita has been obsessed with it for years, so much so that the idea of competing on it was only ever a pipe dream – "something you'd love to do and that seems so fantastical, but something you'd never think would ever be a possibility".
Now that she has the Drag Race crown and a growing global audience, Kita says she's still wrapping her head around what to do with her platform.
RuPaul is an icon and revolutionary for the LGBTQ+ and drag communities, and previous Drag Race stars like The Vixen, Alaska, Peppermint, Trixie Mattell and Bob the Drag Queen have all continued to use their platforms to fight for voting rights, marriage equality and movements like Black Lives Matter.
But, admits Kita, "I've never been that person. I've always been super guilty of burying my head in the sand and not using my drag for the betterment of humankind, I guess because I've always seen myself as a crazy clown who's just out to make people laugh at the club.
"But that's one thing Drag Race has really opened my eyes to. The number of people that have reached out to me saying, 'Just you smiling on screen', or, 'Just your vulnerability' – it reaches them in a way. That's opened my eyes to how powerful just existing and telling my story is. It does make you think, how far can you take that? What good can you do, rather than just making people laugh at 1am?'"
For Kita, drag has been a form of artistic expression since she first "came out of the closet", first to her friends at 21, then to her family two years later. It was her friends who encouraged her to try drag and very quickly it pulled her out of "a dark place, mentally".
"I just got hooked on it," she says. "I don't believe in destiny, so I don't believe I was destined to do drag, but I do feel like every single part of my being perfectly fit drag."
It was very personal and Kita felt it was meant for her, so now, it's profound seeing the overwhelming amount of support flood in for doing what she has loved for so long.
"That's the real surprise of this whole experience – how proud the country seems to have been. People I'd never imagine would go to a drag show or appreciate drag have come up to me like, 'Good on you, proud of you', and that's so cool. That makes me feel really special. It's so beautiful that we live in a world now where people can be comfortable and chill enough to be like, 'Yeah, you're a drag queen and you've just made New Zealand proud.'"
So, what's next? For Kita, the answer is surprisingly simple.
"Winning was something I totally wanted and I'm so outrageously stoked that I won, but that wasn't the be-all and end-all. The real prize for me and the real goal is just to keep doing it. I love drag so much and it genuinely saved my life – it made me so happy.
The real prize for me and the real goal is just to keep doing it. I love drag so much and it genuinely saved my life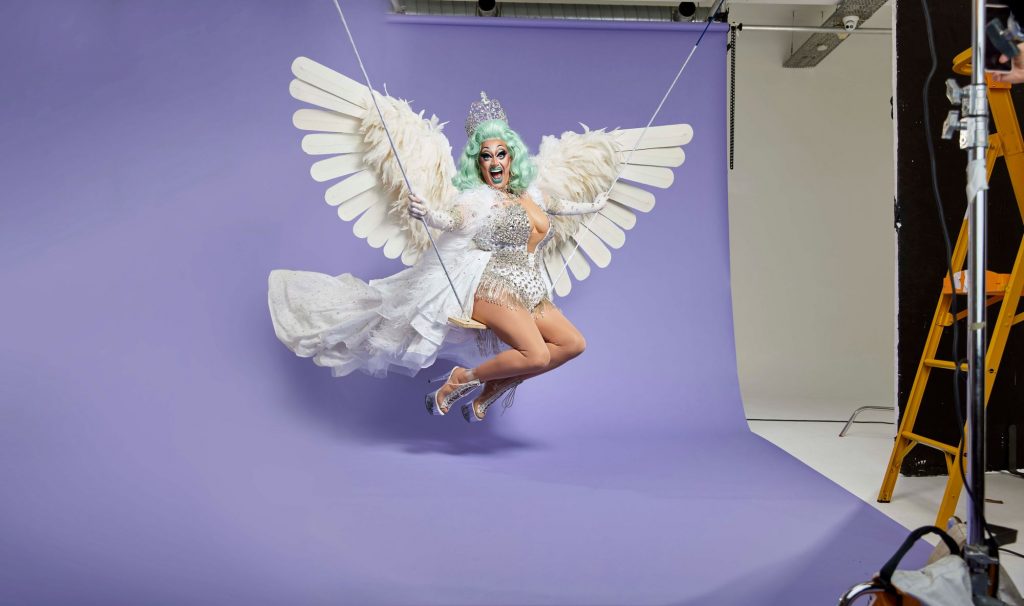 "I feel like this opportunity means that hopefully I can reach a wider audience and see more people and more stages, and just continue doing the best job in the world.
"I get to be silly and chip away at my mortgage just by putting on synthetic hair and high heels – the dream!"