The last 12 months have been some of the most painful of Polly Gillespie's life. The radio star and Woman columnist opens up to Sophie Neville about sex, sobriety and giving negative thoughts the middle finger.
"The show must go on," says Polly Gillespie, taking one last look in the mirror and striding across the room into place in front of the camera. She's smiling, but her eyes are glistening with tears, which is understandable given her beloved mum Thelma has died just four days earlier. Heartbroken, Polly would've been forgiven for rescheduling our Woman photo shoot, but the veteran broadcaster is resolute – there's nothing to be done except carry on.
"In my business, which has always been showbusiness, you leave your worries at the door and you keep going," she says, when asked if she was tempted to stay home with the curtains pulled. "Even when I had a very late miscarriage with my first baby, Matthew, I went back to work the next day, because that's who I am. I need to barge through it, because if I sit too long thinking about myself and wallowing in self-pity, then I'll just withdraw and isolate and find reasons not to live."
It's a brave decision to carry on, because Polly admits Thelma's death has completely and utterly floored her. Even though her mum was 91 and suffering from dementia, her death still came as a huge shock and Polly is struggling to comprehend a life without her "beautiful and lovely" mum.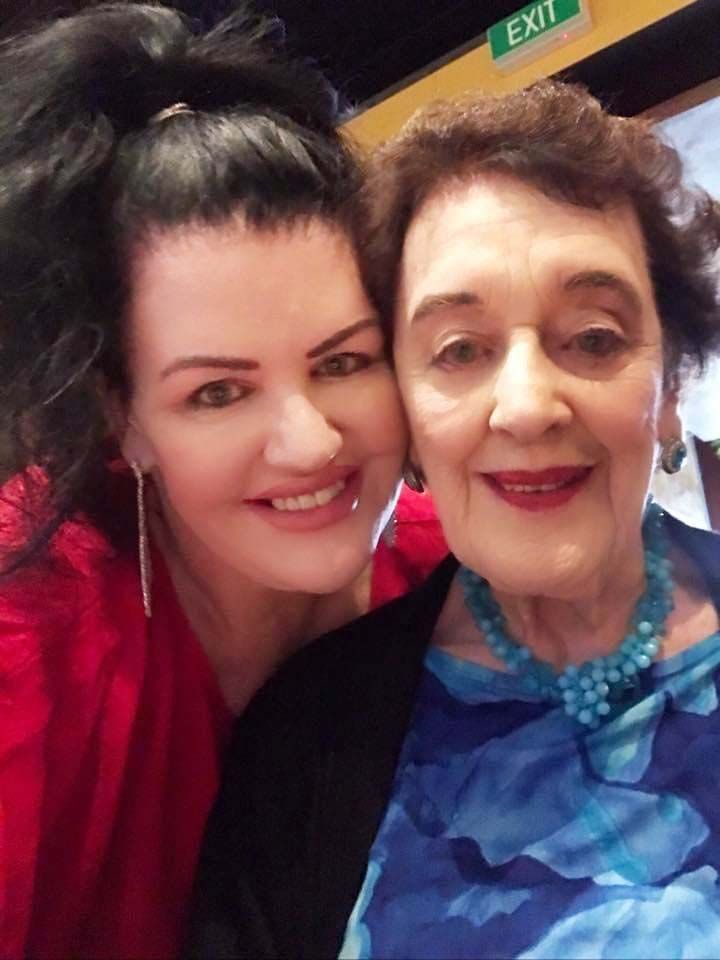 "Losing my mother has been like losing everything warm and comforting that's ever existed all at once," she told her 130,000 Facebook followers the day after her mother's passing. "Today feels like I've been hit by a giant tsunami of grief and pain."
Now, as she kicks off her heels and settles in for our post-shoot chat, Polly pauses as she thinks about her grief, noting that the pain has settled somewhat since that anguished first post. She still yearns for her darling mum, but that initial tidal wave of agony has receded.
"It really did feel like the end of the world the day after she died, but today it doesn't feel like that, so that's progress. It's going to be a matter of processing and accepting and learning to live with it."
Polly has flown to Auckland from her home in Wellington to talk to us about her newest labour of love, a rollicking book called The Misadventures of Polly Gillespie: Reports from a Riotous Life. With her inimitable hilarity and candour, Polly writes about her life in snack-sized bites, seamlessly segueing from the frivolous to the serious and back again.
From addiction, loss and divorce, to sex, dating, career and motherhood, the radio star tells her often outrageous tales with the same no-holds-barred approach that's gained her such a loyal following of fans. She is a great believer in sharing – if her book helps other women "feel more normal," or even just provide them with a bit of light entertainment, then she'll be happy.
"It's kind of like a book buffet," she says. "There's something in there for everyone. But the main thing is it's honest. It's really, really honest."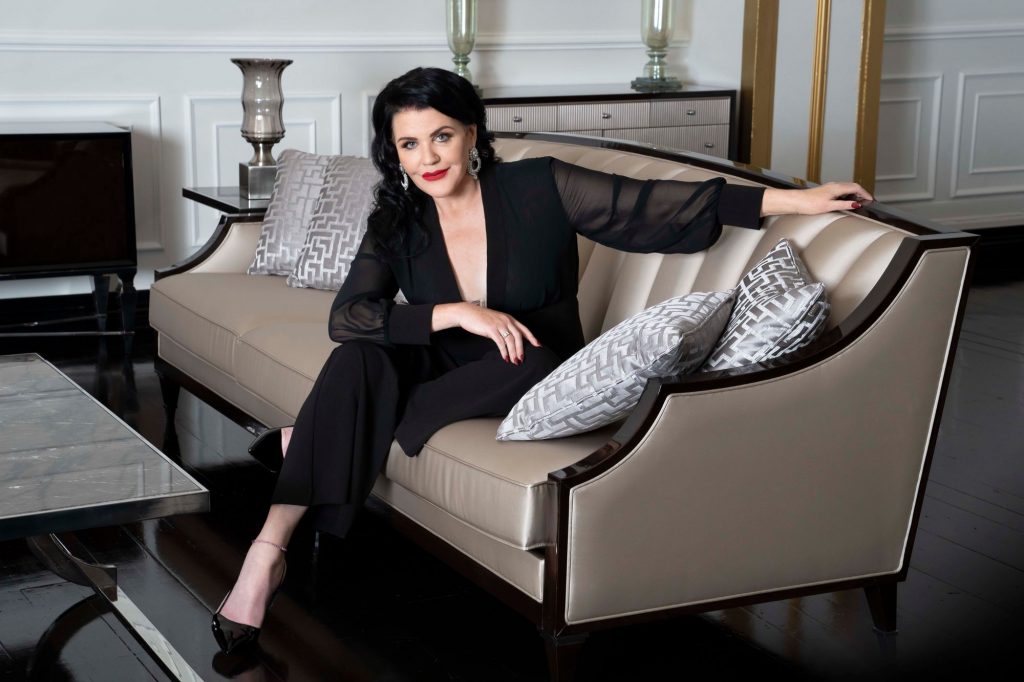 Writing, Polly tells us, has become one of her biggest sources of joy, providing a much-needed outlet after a very difficult year. Like many of us, she struggled with the challenges brought about by 2020, describing the year that's been as "truly shitty".
She knows many others have had it far worse, but losing her More FM radio show – which she hosted with her ex-husband Grant Kereama – was the first of many big blows. She became the victim of identity theft, lost her then-magazine column with the collapse of media company Bauer, and suffered the traumatic end of a long-term relationship.
And now, in the wake of her mum's death, she can only give a resigned laugh when asked if this year is shaping up to be any brighter.
"I think people thought 2021 would magically improve, but that's not how it was ever going to happen – things don't happen according to a calendar.
"Life isn't fair, but no one promised it would be. Everybody has things they have to go through. The tough thing is that sometimes they're all clumped together and you just have to work your way through."
Always looking to find the positives, Polly is quick to acknowledge all that she's grateful for. She loves her column in this magazine, is thrilled about her new book, and plans are afoot for an exciting new radio show. Mostly though, she's thankful for her friends and family, who she credits with pulling her out of more slumps than she cares to count.
"I have great, wonderful, kind and generous friends," she says. "Sometimes I wonder how on earth I ended up with these amazing women in my life. I probably don't deserve them, but I'm very grateful."
And it's not only her friends who keep her going, she's also surrounded by family. Polly laughingly confesses that all three of her children – Tom, 27, Katherine, 24, and McGregor, 22 – still live with her at home in their rambling 107-year-old Island Bay villa, as well as Katherine's delightful three- year-old daughter Roseanna.
"I've clearly made it far too easy for them, but I secretly love having them all there," says Polly. "It definitely limits my love life, though, because I've kind of promised them I won't bring strange men into the house…
"If I come home late, they're like, 'Where have you been? Who were you with?' Katherine will be standing at the front door waiting for me, her arms folded, demanding to know what I've been up to. She's definitely taken on a protector role."
After splitting from Grant in 2015 after almost 25 years of marriage, Polly has had one long-term relationship (with a man she'd rather not speak of again – "some things are too painful to share") and a handful of flings, some more successful than others. She's hilariously honest about the highs and lows of dating in her fifties, admitting that after initially throwing herself into single life with gusto, she realised she wasn't particularly good at one-night stands.
"It was quite fun being the teenager I'd never been, but I think it's a phase I've passed through, now," she says. "I learnt I'm not one of those people who can just sleep with people and say, 'Right next!'
I tend to get attached. The heart and the vagina are quite closely linked for me… So I'm being very well-behaved and celibate. It's fine, I'm still a sexual being, but I don't want to jump into bed with just anyone, because there's no dignity in that."
Polly insists she's learnt to be perfectly happy on her own, and she's certainly not trawling dating websites or eyeing up every man who comes along. Marriage, she adds, isn't something she can imagine doing again. "That would feel a bit scary, I think. I'm OK on my own, but I'm also OK if I find someone. I'm happy to see what happens."
This newfound contentment has been years in the making for Polly, who bravely touches on her battle with alcoholism in her book. It's not something she's spoken about in depth before, but she tells us it was the decision to seek help that saved her. After joining an addiction programme several years ago, which she still follows today, she's managed to say goodbye to drinking for good.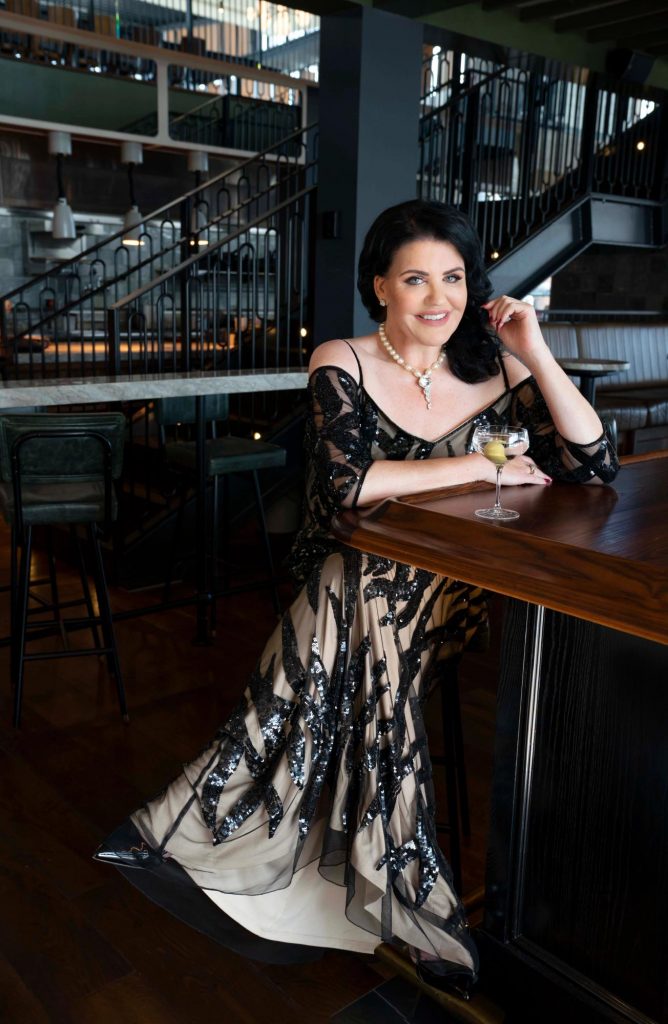 "Oh yes, booze is most definitely out and it's better that way," she says, sticking to coffee during our Friday afternoon chat. "For me, one is too many and a thousand isn't enough."
Saying no is easy, now. "It's certainly not a daily battle or anything like that, and I'm not having to white-knuckle my way through. I'm lucky."
With children still at home and, until very recently, an elderly mother to take care of, Polly has been a classic example of living in the "sandwich generation" – where people, often women, find themselves supporting both younger and older family members. While her kids are older now, she's the first to admit that at times over the years she's felt incredibly overwhelmed by her responsibilities. She looks back in astonishment that she actually managed to get through it.
"It starts when you're in your forties – you have parents you're worrying about, children you're worrying about, your relationship, your career… Everyone wants something from you. You're so stretched you become thin, it's like your whole life becomes a stretched piece of plastic and it could snap at any time.
"But the problem with that is you miss out on things. I think back to the years my kids were in primary school, intermediate and their early teens, and it's just a big blur of driving them to sports, cleaning out school bags, dropping them here and there, rushing to work, flying to LA, walking back in the door and the first question always being, 'What's for dinner?' It can be incredibly exhausting being a woman."
She jokingly adds that the couples she knows with the happiest marriages are the ones without children. "Go figure."
Polly has always used humour to help her through the tough times, but there really was nothing very amusing about watching her mother's sad decline as dementia took hold.
Thelma never bounced back after a serious fall during lockdown and by the end she was frail, thin and increasingly anguished. "As anyone with a loved one with dementia will know, it's an awful road. I was sitting with her recently and she suddenly yelled out, 'Help!' at the top of her voice. I ran for the nurses, but they said, 'Oh yes, she does that all the time.'"
Polly takes heart from the fact that despite her mum's confusion, Thelma never forgot who she was. Polly's last visit with her mother was the day before she passed away, and she's forever grateful for that final time together.
"I was going to see a friend in the Wairarapa, but I was in the car and just had this urgent feeling that I had to go see Mum. So I veered off and we had a beautiful time together. I sang to her, talked to her about Dad and her brothers and showed her old photos… I told her anecdotes and jokes, I made her smile.
"I even showed her the cover of my book, but I'm not sure she quite knew what it was about. I told her she was the best mum in the world, that I was so lucky to have her because she was so beautiful and so wonderful."
I told her she was the best mum in the world, that I was so lucky to have her because she was so beautiful and so wonderful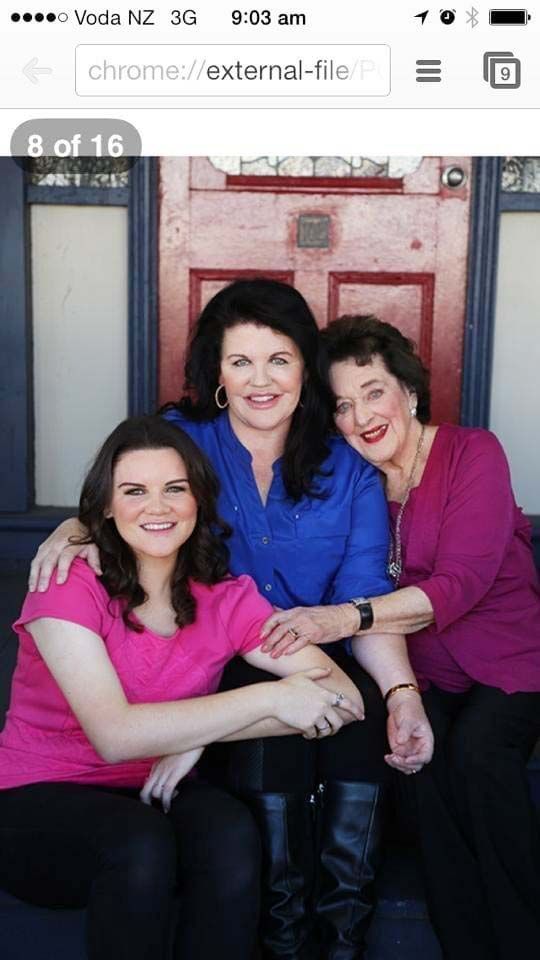 Polly can't escape the fact though that now, with her mum gone, she is officially "an orphan". "Nothing prepares you for the finality of that."
Her dad Bruce died in 1995 after a massive stroke, and her sister Jeanette tragically passed away from influenza at age 38. It's a lot to take in, says Polly, but it helps that she has a deep belief her family members are now together.
"I'm not entirely sure what's going on over there in the other dimensions, but I certainly have faith that there's something more. As practical as I am in many ways, I'm certainly not a fundamentalist or one of those people who don't believe in science, but I do believe there are dimensions we don't know about."
Her mother, Polly says, was a fiercely intelligent woman with the biggest heart. She spoke fluent French, taught her daughters about world affairs and politics, and introduced to them the joy of fashion and make-up. Thelma was immaculately dressed and elegant, teaching her girls the importance of "always presenting".
"She wouldn't go to the front door without her face on," remembers Polly. "She was so beautiful and well put together. She was also an incredibly warm and kind woman, who always had time for people. She had two incredibly creative daughters – my sister, who was a genius, and me, who's just a bit of a clown – and she always allowed us to be what we wanted to be.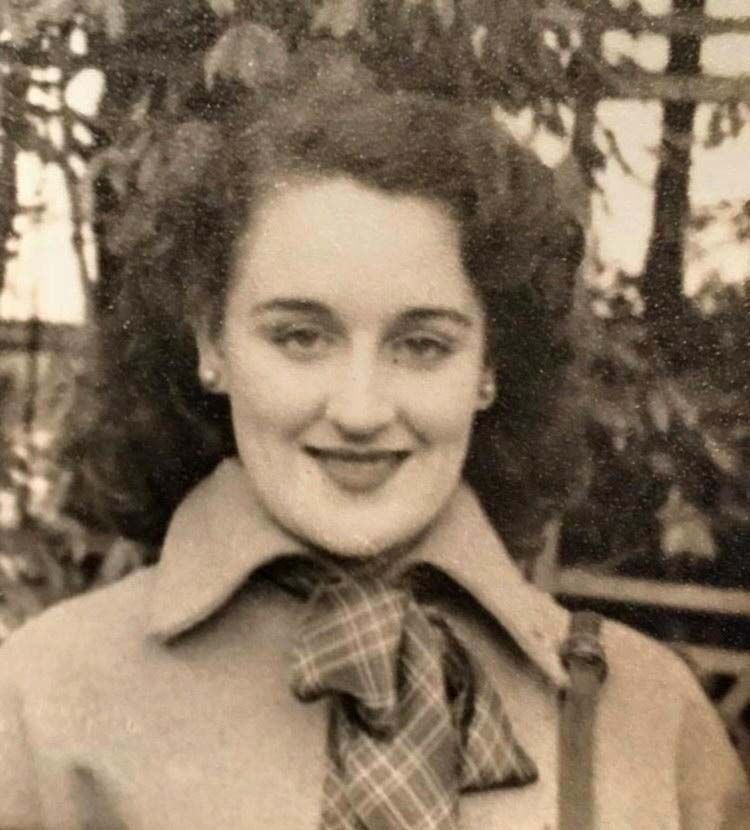 "I never heard anybody speak a bad word about my mother. I don't remember her ever yelling at me as a child. She worked in a school doing administration – her hours were meant to be part-time hours, but she worked full-time – and she looked out for the kiddies who were troubled, they just needed that extra bit of care."
Polly tells us that in those initial hours and days after her mother passed away, it was her ex-husband Grant who "swept in" and sorted the logistics. "I couldn't stop crying, but he came in and made sure everything was taken care of. He said, 'Right, we need to do this and do that', he took me to the funeral home and made sure I was okay. He was exceptional, an absolute rock."
It might not be your typical arrangement for former spouses to still support each other in this way, but Polly counts Grant as one of her closest friends. She's always taken full blame for the collapse of their relationship (her drinking the biggest factor) and insists she's genuinely happy he's found happiness again with his new wife Lisa. When asked if she mourns her marriage now she's on her own, she thinks for a moment.
"I don't know," she says. "Sometimes I think I miss it, but then we get together and we'll start arguing about something and I'll go, 'Ah, that's right!' He's far more matter of fact than I am – 'That's right, that's wrong' – whereas I'm very floofy and colourful. But I do wonder sometimes if, had I been different, would it have been a different result. It's too late to worry about it. I'm happy that he's happy, because I put him through so much."
She erupts into laughter when she recounts her ex-husband's reaction at her suggestion she'd like to become besties with his wife. "I told him I think Lisa's so lovely and cool and I really want to be able to hang out with her, but he basically told me, 'No. Be appropriate, Pol.'"
While Polly and Grant still hold the record for longest-running radio duo (hosting together on ZM, The Hits and More FM), she says that, in hindsight, working together probably didn't help their chances.
"I look at other couples who have separate jobs and they have all that time apart to be their own people and have their own friendships, but we didn't have that. We were always together. It was OK for a while, but then it wasn't. It was too much."
Writing a book has forced Polly into a reflective phase, and she's found herself thinking about life in a deeper way than ever before. She knows being in the public eye often lends itself to harsh judgement from others, but as she gets older, criticism (both perceived and real) has become easier to ignore. She follows her self-imposed rule to never read the comments and has learnt to quiet the inner voice telling her people might be thinking mean thoughts.
"It's very easy to collect the negative comments and dismiss the positive stuff, so now I just avoid all of it," she says. "Sometimes, when I've felt my most vulnerable, I can feel judged – but often it's just in my head. Most people are actually busy living their lives, they have their own troubles and stuff to worry about, so the reality is they're not sitting around talking about you or judging you. It's important to remember that and keep things in perspective."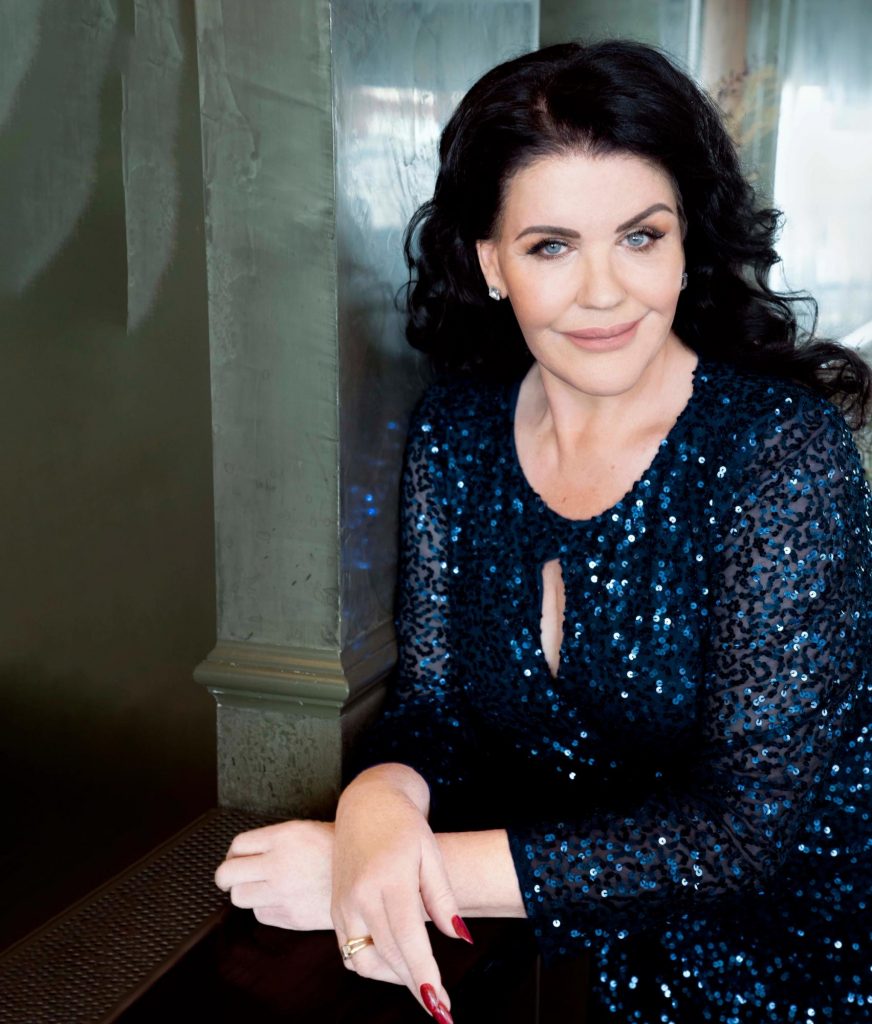 In her book, there's a chapter about scars, in which she very briefly mentions those on her body caused by cosmetic procedures. Polly knows there's an interest in her appearance, but she certainly doesn't feel she owes anyone an explanation. The same goes with revealing her exact age – "I never ask people their age or how much money they make."
Her only comment on the matter of ageing gracefully – or not! – is that we should all be free to do whatever we bloody well wish with our bodies. "I don't go round saying, 'I think you'd look a lot better if you dyed your grey hair or had a bit of Botox', so I don't understand why people think it's OK to comment if they think you've had too much of this or that."
Now, with her first book flying off the shelves, she's already started on her next, its working title: Polly's Adventures in Hollywood. The radio doyenne spent so much time in LA interviewing big stars, she's practically bursting with celebrity fodder. There's the time Lindsay Lohan had her ejected from a nightclub, the global music star who asked her to be his personal sex phone operator, and much, much more – and Polly is fizzing with excitement about putting pen to paper.
"I spent so much time there, met so many people, had so many weird experiences with famous people that it'll easily fill a whole book," she says. "For me, everything is content. I carry a little notebook around and jot things down because every is an idea. I see life from a different point of view, and with writing, I go into a weird kind of trance. It's a wonderful thing."