Sharon Stephenson talks to three women who've rediscovered their authentic selves in their childhood pastimes.

Article Audio – Listen Here
This is a voiceover created by AI and therefore some of the words or pronunciations may be incorrect. We hope you enjoy this listening experience
In December 2021, while the rest of the world was eating, drinking and celebrating the birth of baby Jesus, if you'd been in North Korea you wouldn't have been able to join in.
Because from December 17-28, the hermit kingdom imposed a strict ban on shopping, drinking and laughing to mark the anniversary of the death of former leader Kim Jong-Un. You heard that right: no laughter for 11 days.
Clearly no one told the country's leaders that laughter – and its close cousins happiness, contentment and good old-fashioned fun – not only makes people feel better, it also has a raft of potential health benefits, such as lowering stress levels and halving our risk of having a heart attack, a stroke or catching a cold.
Studies also show that happy people are less likely to engage in risky behaviour (such as not wearing seat belts, or taking drugs), are more fiscally responsible and more likely to make a positive contribution to society.
Yet thanks to 2020, 2021 and 2022, years in which the unimaginable could happen – and mostly did – experts say we're increasingly missing out on the dopamine hits of happiness. Many of us have lost the art of having what they call "true fun", where we feel light-hearted, engage with others and are so absorbed by an activity we don't notice time passing.
Not these three women. They tell Woman what true fun means to them and where their happy place is.

Rebecca Martin
If you go down to Rebecca Martin's garage today, you're in for a colourful surprise.
Hanging from the ceiling of the Pukerua Bay building are big skeins of natural yarn, dyed in more colours than you've probably ever seen in one place.
Rebecca's obsession with all things wool started in 2015, when she was pregnant with her son Patterson (she also has a four-year-old daughter, Jemima).
"Mum taught my identical twin sister and I to knit when we were six but we abandoned that in favour or crochet, even making and selling crocheted beanies and mittens at weekend markets for a decade," says Rebecca.
But when the 39-year-old was casting around for baby clothes made from natural yarn, she wasn't impressed by what was on offer.
So she picked up the knitting needles and, after some guidance on how to read a pattern, was away. It wasn't a huge leap from there to dying her own wool.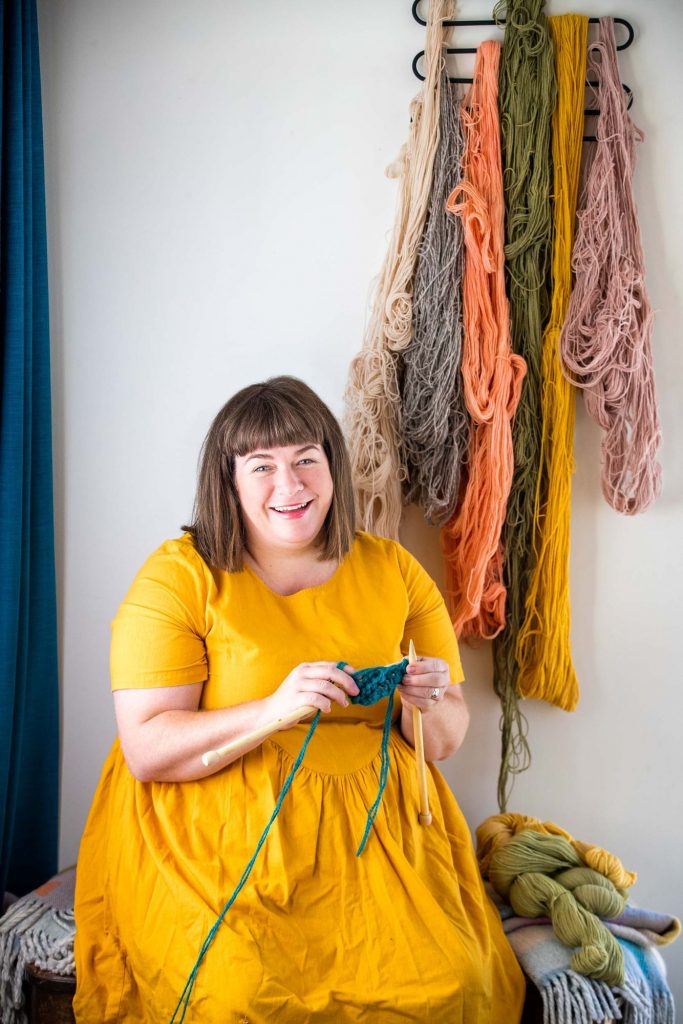 "I wanted to create my own natural colours so started researching how to dye yarn using things like onion skins and blackberries. I did a one-day natural dying course and started foraging for bark and flowers the local council let me take."
It helped that Rebecca's husband Craig is a landscape gardener who often brings home the spoils of his work – such as a recent silver birch tree, whose bark created a peachy pink dye.
Rebecca's hobby has been so successful that she's morphed it into Good Wool, a side-hustle that the event manager fits around part-time contracts.
"My day job is fast-paced and high-pressure with a lot of deadlines and I was suffering from epic burnout. I craved something slower and relaxing that couldn't be rushed."
Ditto with knitting which Rebecca, an active relaxer, says is a tonic after a busy day. "I can't sit in front of the TV doing nothing. Knitting calms me but working out patterns also stimulates the logical side of my brain."
Although she's been called "a nana" for her love of old- school crafts, Rebecca says it's her portal to happiness.
"I've found my goodness, the thing that makes me leap out of bed every day and gives me huge amounts of pleasure.
"I think the world would be a much happier place if everyone found their goodness."

Penelope Ryder-Lewis
Finding out you've got breast cancer – and have to undergo a double mastectomy and breast reconstruction surgery – was the tip of a Titanic- shaped iceberg for Penelope Ryder-Lewis.
But what really sank the Wellington lawyer's ship was being told she couldn't do ballet any more.
"My surgeon said I might not get the range of motion back in my arms," recalls the founder of employment law firm Bartlett Law.
The 56-year-old, who regularly goes into battle for her clients, channelled that determination into her return to ballet.
"I did all the physio exercises and Pilates and went back to ballet class as soon as I could. Some days I was only able to warm up at the barre and then had to go home. Some days I managed a few leg exercises," says Penelope, who also serves as an ambassador of the Ferrier Research Institute's breast cancer research programme.
"But when everything else was falling apart, ballet was like a crutch. It helped during my recovery and gave me a purpose."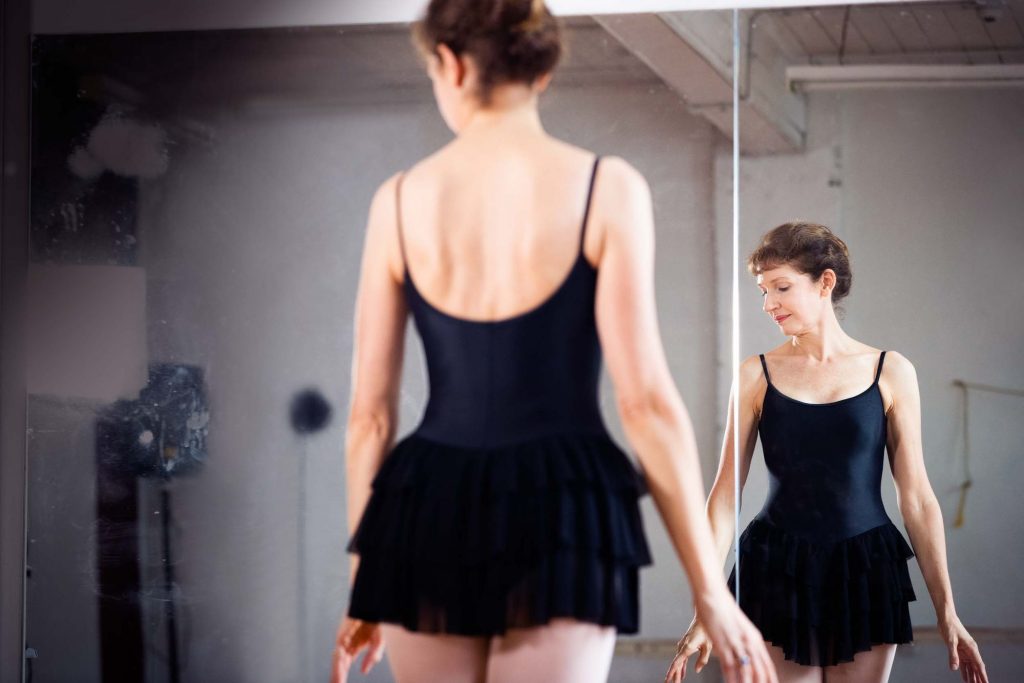 That was 14 years ago and today Penelope laces up her pointe shoes twice a week alongside a handful of other adult students (including three men) to do a 90-minute class with Deirdre Tarrant, the mother of Flight of the Conchords star Bret McKenzie
"We do have exams, but mainly we're dancing for the sheer joy of it."
No matter how busy her workload gets, or what's happening on the home front (Penelope is married to retired QC Hugh Rennie and has three adult step-children), she rarely misses a class.
"My work, of trying to fix people's problems and dealing with stressed clients, is pretty intense. I need to be competitive and win in my job, but I also need joy in my life. Ballet is a way to leave work at the door and step into my happy place with beautiful music and good friends."
Penelope didn't always show so much love to ballet. Her parents sent her to classes when she was six to improve her coordination.
"I hated it! I wasn't very good and failed grade one. But I wasn't allowed to quit until I was 14."
And that might have been it if Penelope hadn't stumbled across a ballet class when she was a student at Victoria University.
"I went along to a class and was hooked. I suppose my body eventually caught up with my brain and this time around it fell into place.
"Ballet gave me back an important piece of myself. I'll never be a fantastic dancer but life's all about taking your courage in both hands and going for it."

Susan Browne
It's just after 6am on a Saturday and while most of us are hours away from our first coffee, Susan Browne is powering up a hill, encouraging her horse, Bear, to go faster.
It's hot, hard work, but this is Susan's happy place.
"When I ride Bear for two hours through the trails of Woodhill Forest, it's like a small holiday from life and responsibility."
Being in control of "a massive animal" is also an adrenaline buzz, as is the connection Susan has with her 16.2-hands-high horse.
"Any rider will tell you about the emotional bond they have with their horse. These beautiful animals are sensitive to our mood and know how we're feeling. Bear and I canter along and chat to each other."

Horses were a regular feature of Susan's life growing up in rural Albany, and she climbed into the saddle around the same time she started school.
But, as they do, the complexities of life – university, work and family, marriage to TV producer Steve Orsbourn and two children – Maddy, 22, and Joshua, 19 – eventually pushed horses out of Susan's life.
It wasn't until her daughter took up showjumping at 12 that Susan's love was reignited.
"Having a horse isn't cheap, so our money was going on supporting Maddy's competitions around the country," says Susan.
When Maddy moved to Dunedin to do a law degree, she took Bear with her. But 2020's lockdown put an end to that and the reins ended up in Susan's hands.
"I had to look after Bear for four months. Although it had been 30 years since I'd ridden a horse, I jumped on and fell in love with riding all over again."
She started riding Bear around her rural Dairy Flat home and to Woodhill Forest every Saturday and Sunday.
"My family was my central focus for so long but now the kids are adults, it's time to focus on me. It's important, especially for women, to have a level of independence and something that's all their own.
"I'd say to other women, find the thing that makes you truly, insanely happy – and then do it!"