This article is dedicated to the beautiful features of Spanish-styled homes and architecture.
Homes where you can step through a stucco archway, linger in the tiled courtyard, and feel like you're in the vibrant Mediterranean. You can incorporate Spanish architecture into your indoor and outdoor space to create a warm, inviting environment for entertaining friends or relaxing.
Spanish architecture has an attractive Mediterranean charm that is hard to overlook, with arched doorways, small balconies, curved roof tiles, plaster exterior walls, courtyard entries, and lush green natural gardens.
The Spanish adore asymmetrical design. You can see it in their low-tiled roof pitches with minimum overhang, stucco cladding, and half-round arched doorways. Style, sophistication, and nuance are just a few words that come to mind when people think of luxury, and these exact terms are also best used to describe Spanish architecture.
This architecture has been around for centuries, changing and expanding with new ideas and inventions. Spanish explorers began building colonial buildings and architecture throughout the United States in the 1600's. These influences may still be seen today in the unique shapes and styles that cover the architectural approach. And now, worldwide, home builders and interior designers have polished their own version of the popular design style. With a few easy changes, you can simply incorporate these themes yourself.




Keep Beams Exposed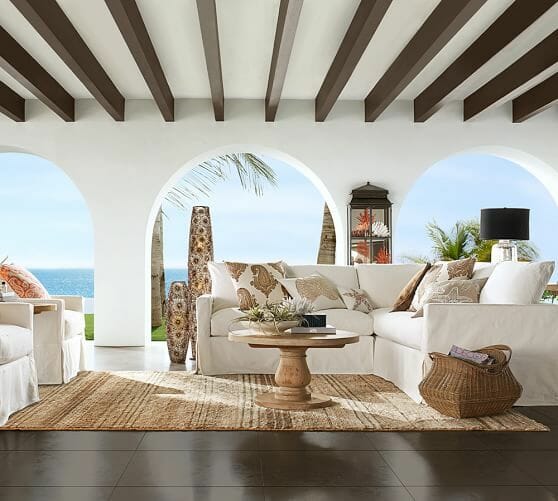 Exposed beams are a simple way to introduce Spanish flavour into your home. You can pick between stained and smooth rustic woods or go for a raw look, as both will give your home a Spanish feel that catches the eye. Dark wood will highlight lighter walls and complement the variances, making the area appear more prominent.
Pair your main room with matching coffee tables or frames to complement the wood above, and keep natural hues in mind for final dressings.




Quirky Tiles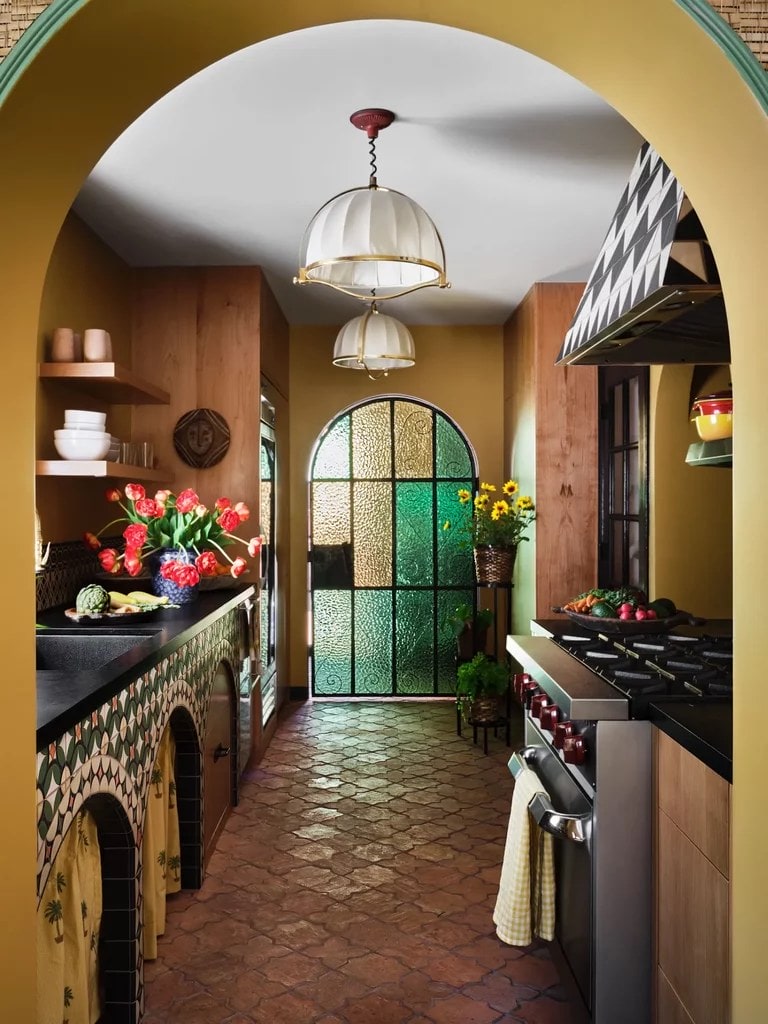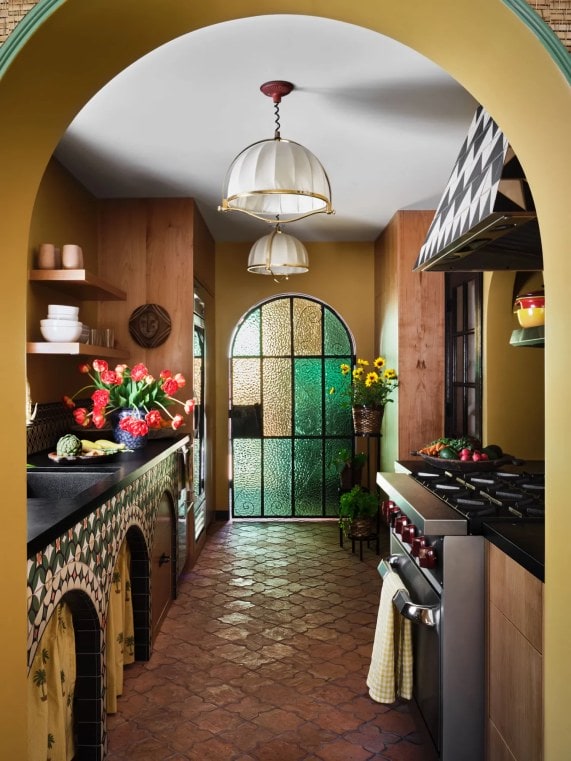 Tiles with ornate and painted designs have long been a feature of Spanish design. Using these to make your interior and exterior pop is key. Have fun creating a complex floor pattern with tiles you love, or seek bright colours and entertaining designs to attract attention. Incorporating Mexican tiles in various shades of terracotta will add brightness to any area while also providing a Spanish feel that will complement any décor.




Furniture is Key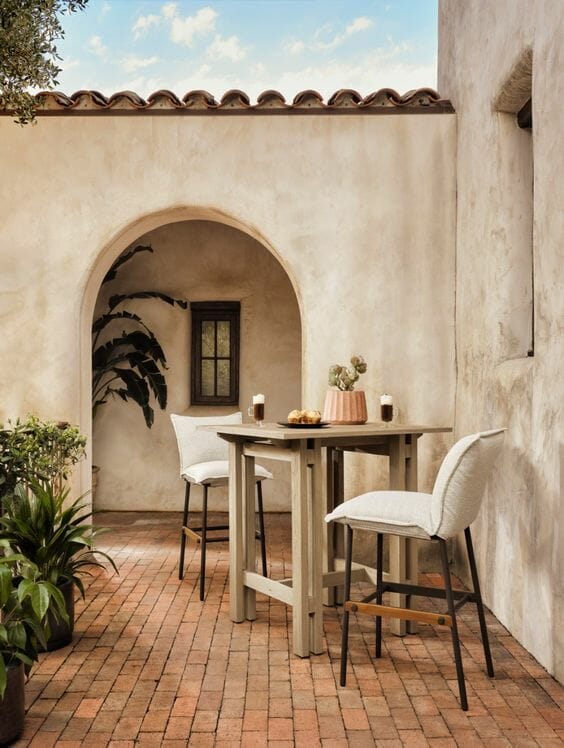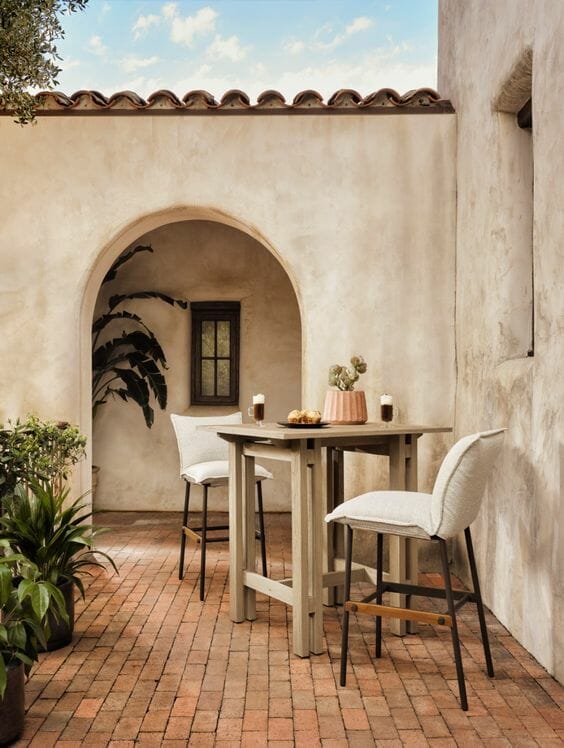 Furniture has the same impact on interior design as wall colours or flooring selection. It's the last tool to finalise the theme of your home. Certain elements, like bar carts or chairs can be replaced with rattan objects to bring the whimsical design to the forefront and create a genuinely dreamlike Spanish home. Spanish colonial furniture is distinguished by its rustic style and lack of frills while still delivering comfort and a beautiful aesthetic.
Wicker and rattan furniture can blend nicely with terracotta tiles and stucco walls, giving off a European ambience that transports visitors to lovely Spanish landscapes. Using these materials and furniture will result in a bungalow-style interior that complements the theme's simplicity. Combine these with stronger wood pieces or wrought iron motifs to create a pleasant atmosphere for your home.



House Plants Are Everything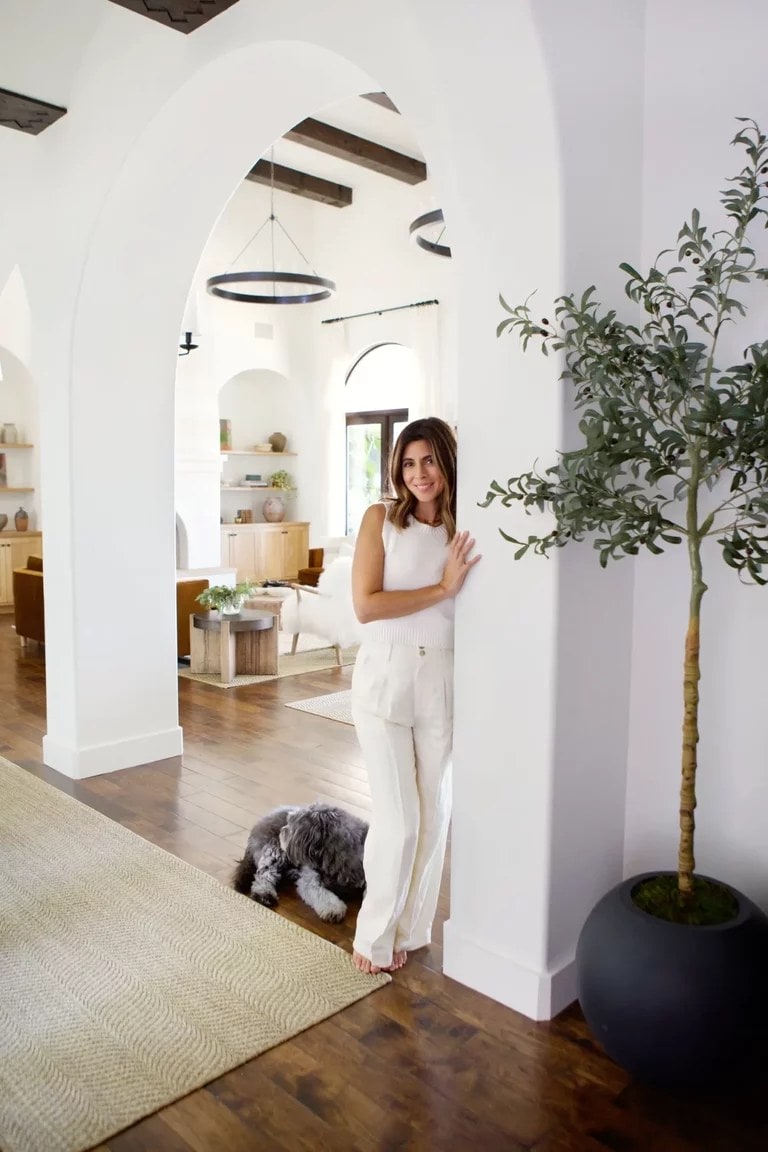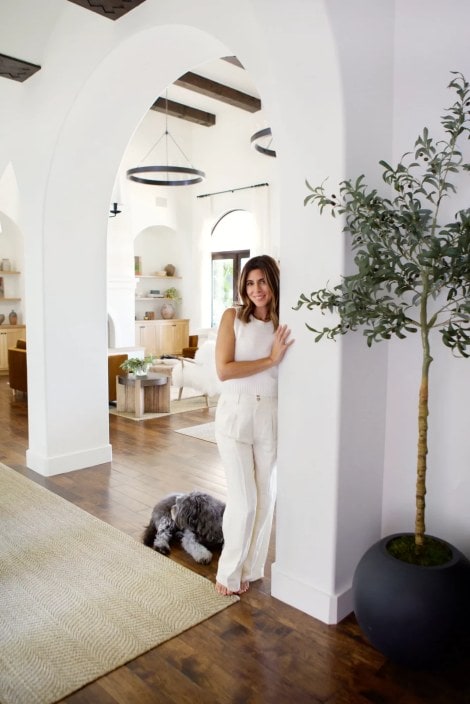 Plants are one of the simplest ways to add a Spanish flair to your home décor. Tropical species bring life to any room and are inexpensive to decorate. Think monstera, snake plant and trailing philodendron to add colour and serenity to your home. I suggest going for the lower maintenance of the plant market; the species I listed above are perfect for that. You can get away with your newfound oasis without the strain of keeping your plant babies alive 24/7!
Plants are the critical element to good interior design (not just Spanish decor), and they are also one of the most overlooked. To bring style, texture and coziness, introducing two to three plants in each room will elevate the space wildly. Not to mention the well-being qualities that plants bring by purifying the air in your home.