This Wellington couple may be empty-nesters, but their graciously renovated villa has become a drawcard for family and friends.
Ask the locals where to find Lisa Antonopoulos and they'll probably tell you to follow your nose – because
in the open-plan kitchen at the rear of Lisa's Wellington villa, kilos of tomatoes, onions and cloves are being turned into her famous tomato chutney.
"It's a traditional recipe that's been in our family since 1810," says Lisa, who's of Greek descent. "It's a Christmas tradition – every year I make jars and jars of tomato chutney to give to family and friends. It also makes the house smell amazing!"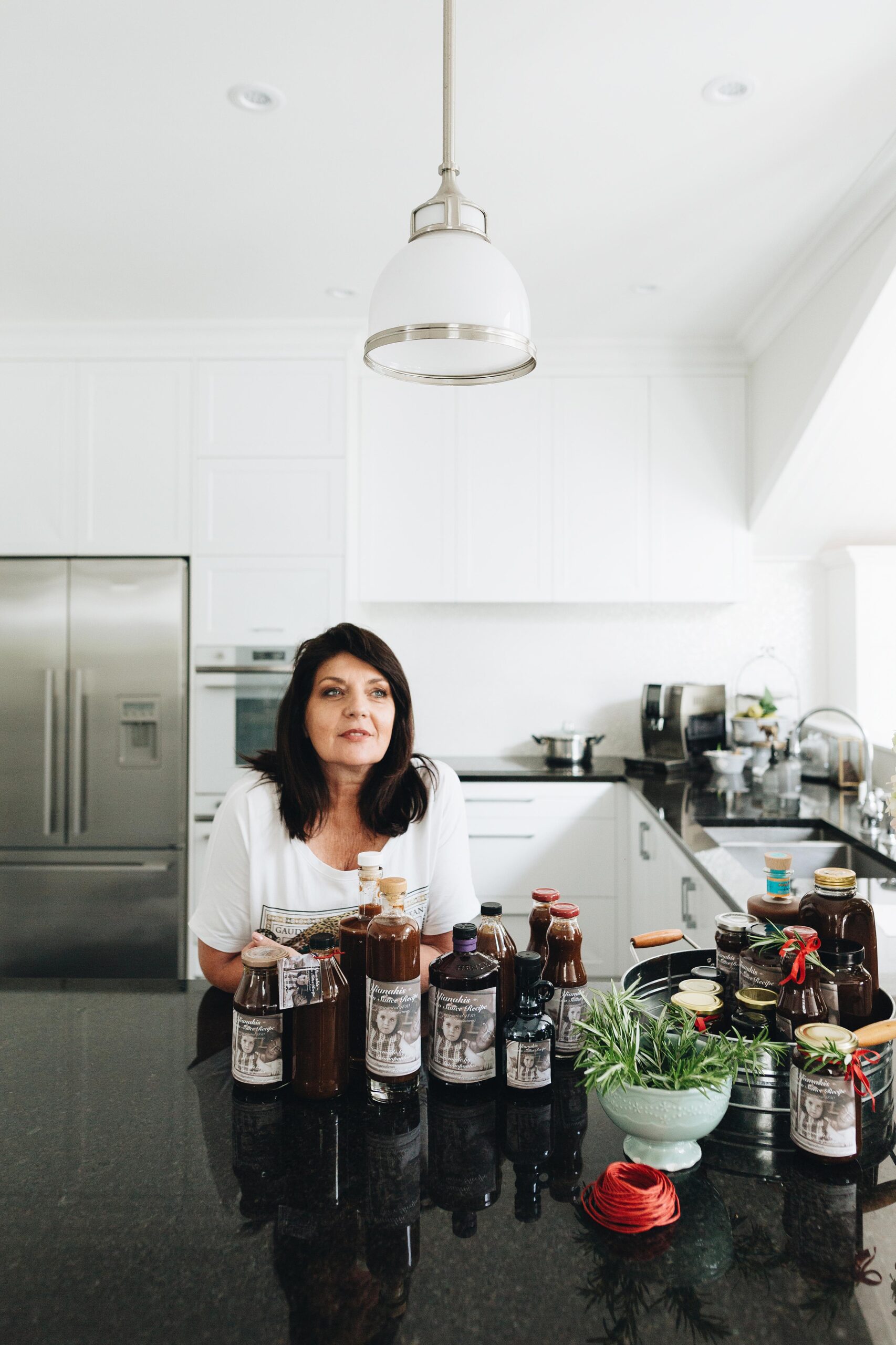 It's only the third time Lisa has turned this kitchen, in the seaside suburb of Seatoun, into a Christmas production line. Prior to this, she and her husband Andrew, who works in international freight forwarding, spent 30 years in a Karori villa, raising their daughters Sophia, now 27, a lawyer who lives in Mt Maunganui, and 29-year-old Alexia, a digital advertising manager and mother of Enzo, three, and Sienna, nearly one.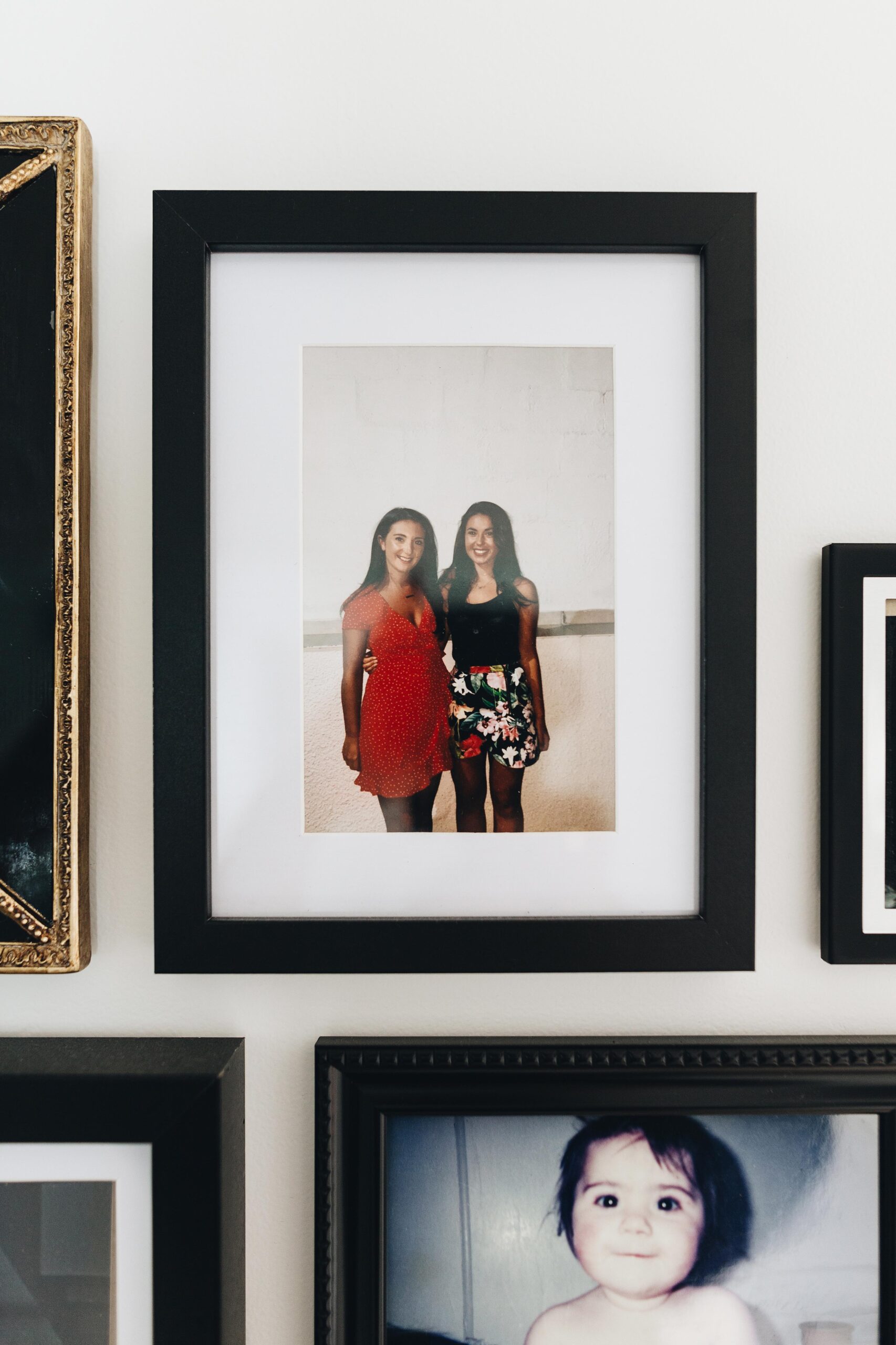 In fact, it was because of Alexia that Lisa and Andrew bought the two-storey villa in 2019. "Alexia and her partner Paul had moved to Seatoun and she missed being close to us," Lisa says. "She told us there was a house down the road from them for sale that we should see."
Reluctant to give up their Karori home, which they'd extensively renovated, including spending years overhauling the garden, Lisa and Andrew nevertheless attended an open home.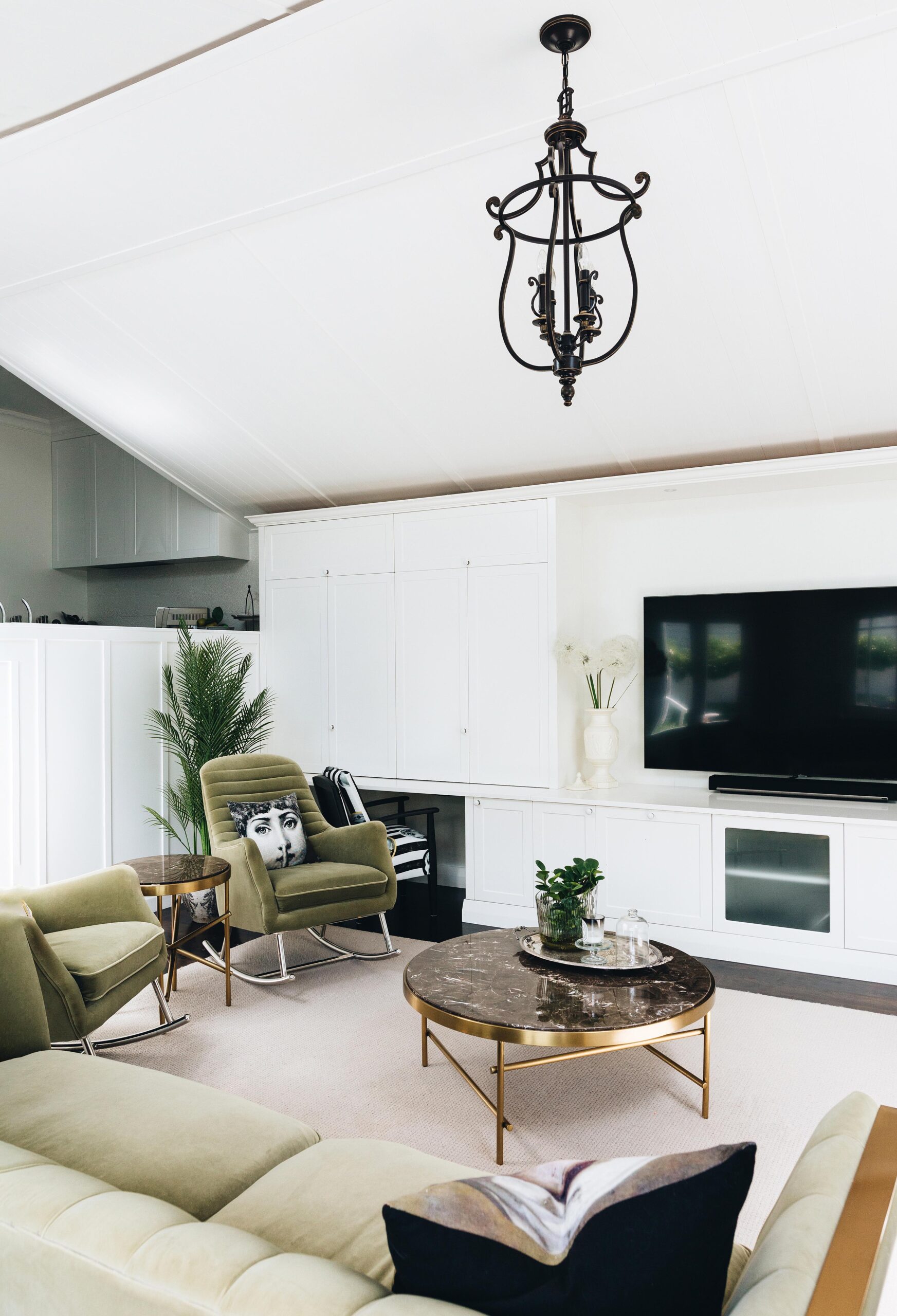 They were powerless to resist the charms of the five-bedroom 1920s villa. "It was hard not to fall in love with it," admits Lisa. "The open-plan flow works so well and previous owners had done the hard yards in terms of re-plumbing and rewiring, so all we had to do was move in."
Unable to let their Karori home go, they rented it out. "We thought, 'If we don't like it here, we can always go back.'"
So far, they've felt no desire to return. "We love it here," says Lisa, who runs an online homeware and furniture store, White Dahlia. "The weather is warmer, it's a two-minute walk to the beach and I'm close to my grandchildren."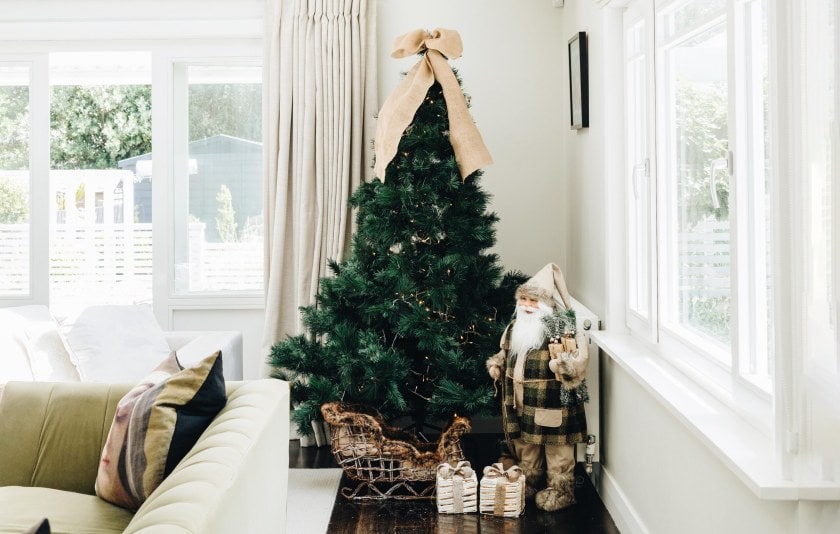 The couple are no strangers to renovating, having done up numerous family homes, as well as several rental properties. But this time there was little to do. "This house had already been renovated, so all we needed to do was change a few things."
That included stripping the bright wallpaper from the entrance and replacing it with a more minimalist white palette, while in the ground-floor main bedroom, Lisa went the other way – adding colour and texture. "I was in New Plymouth and I found a shop selling vintage wallpaper. They had five rolls left, which was luckily just enough to cover the wall behind our bed."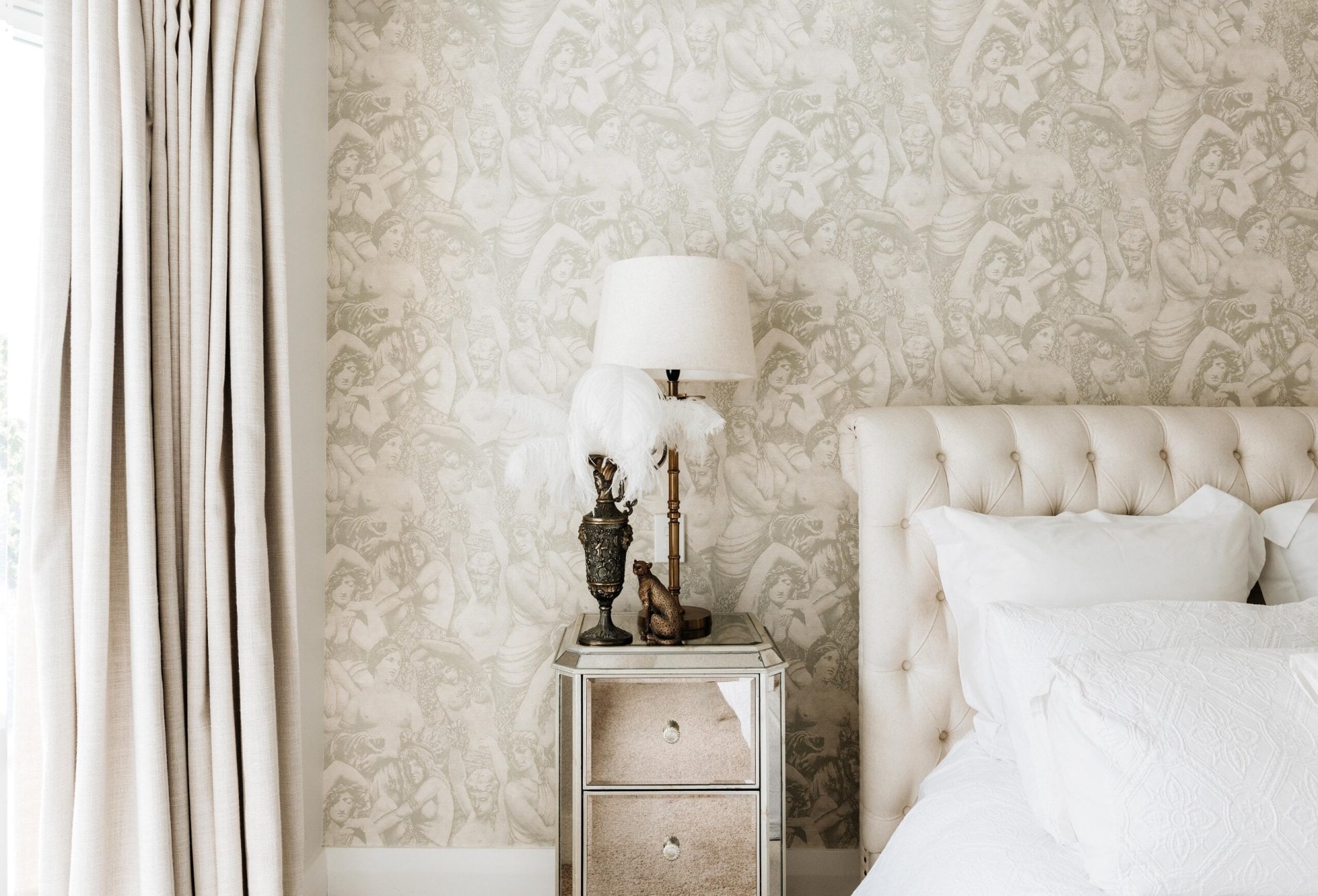 Having travelled extensively with Andrew's job and in her former career in promotional advertising, Lisa points out numerous pieces from overseas that have found their way into the home.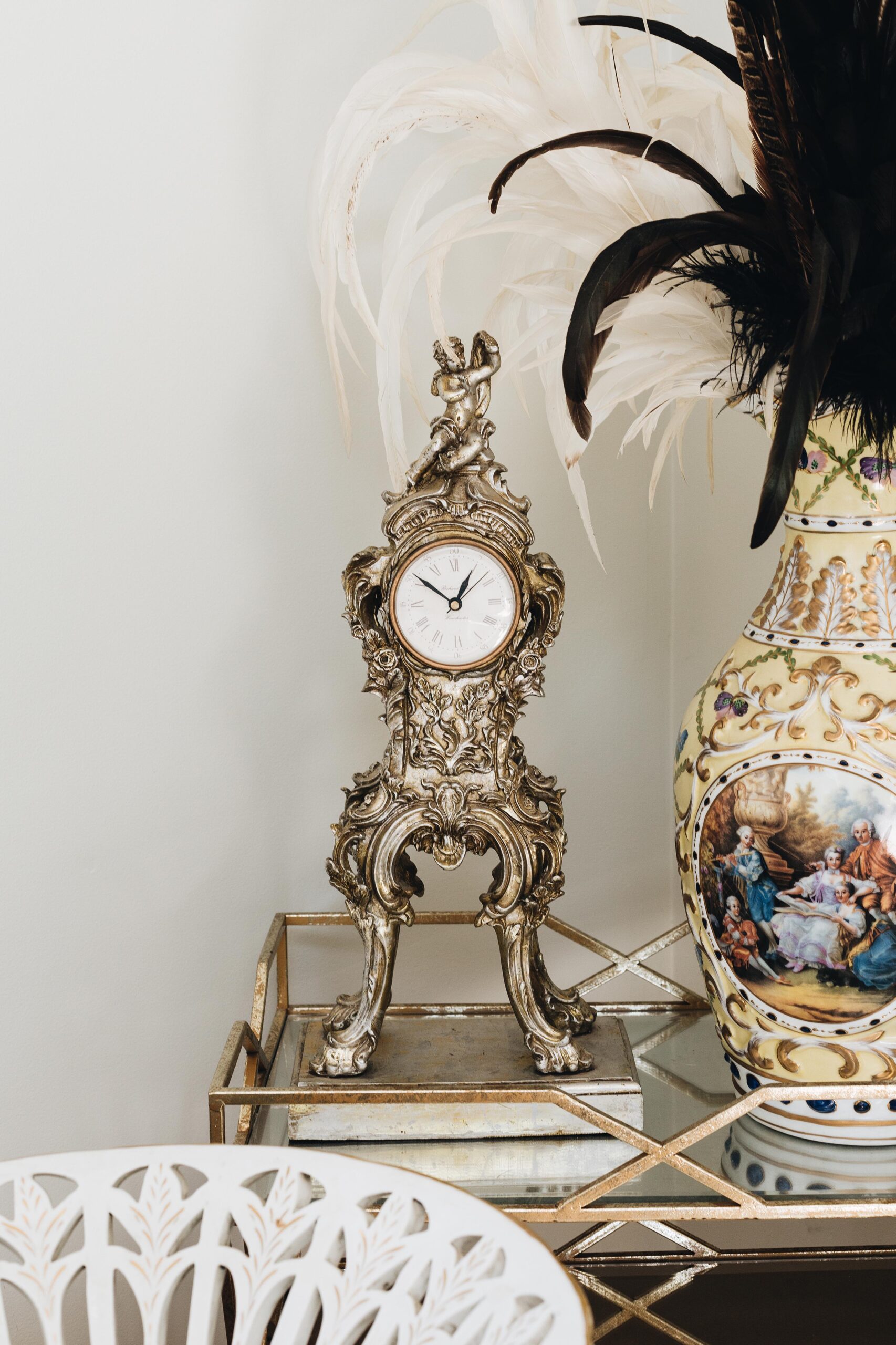 "I've challenged the airlines' weight restrictions on several occasions," she says, laughing. "I'm sure Air New Zealand see me coming and groan!"
One of the biggest pieces Lisa lugged home in her hand luggage is a 1920s statue of two nymphs holding a mirror that she found in New York. It now has pride of place in the living room at the front of the house.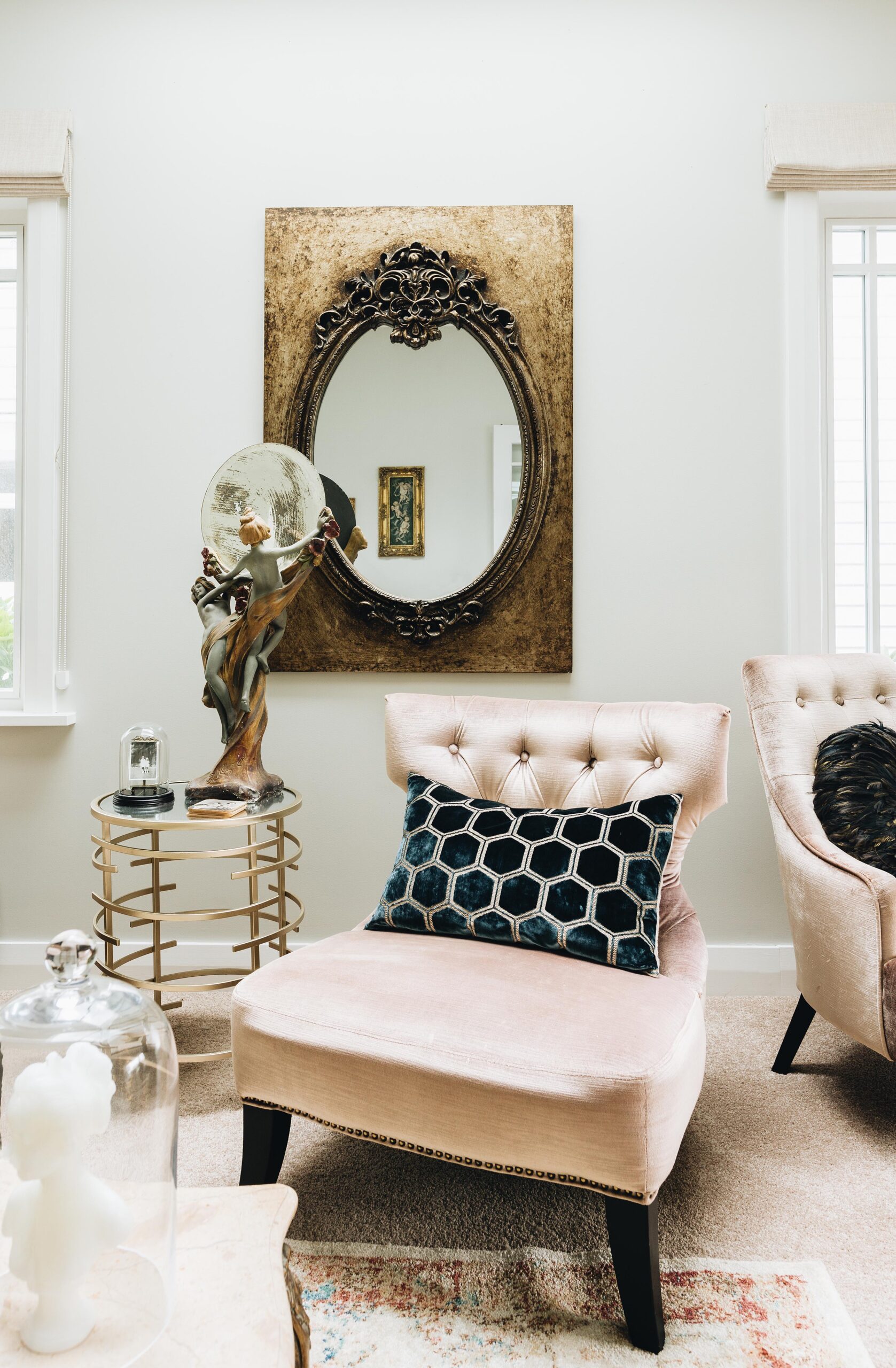 "This is our relaxing space. There's no TV here but there's an oversized sofa, which I love to stretch out on and read magazines."
Other items found on overseas trips include a 3D artwork from Barcelona and art that Lisa picked up in a small shop in Positano. "My family are sun worshippers but I get bored lying on the beach, so I'll often wander off and find amazing shops."
Not all her art comes from afar. A striking oil painting of pink peonies in the hallway was created by Lisa's neighbour, artist Julia White, who's also responsible for a small painting of Enzo in one of three guest bedrooms upstairs.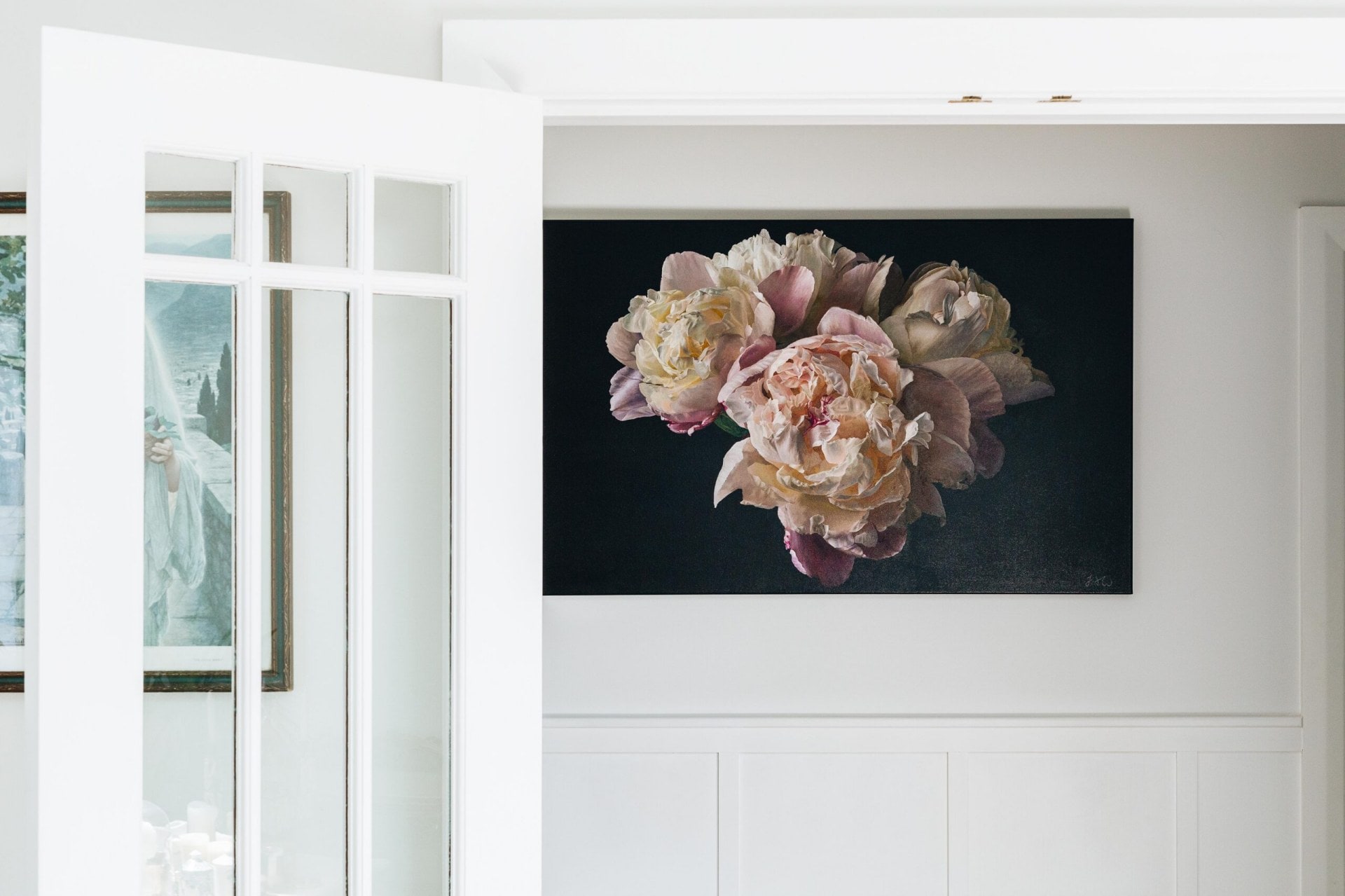 Most of the furniture made the transition from their previous home. Lisa added sofas in the TV lounge and had her late mother's favourite chair recovered in black and white new york fabric.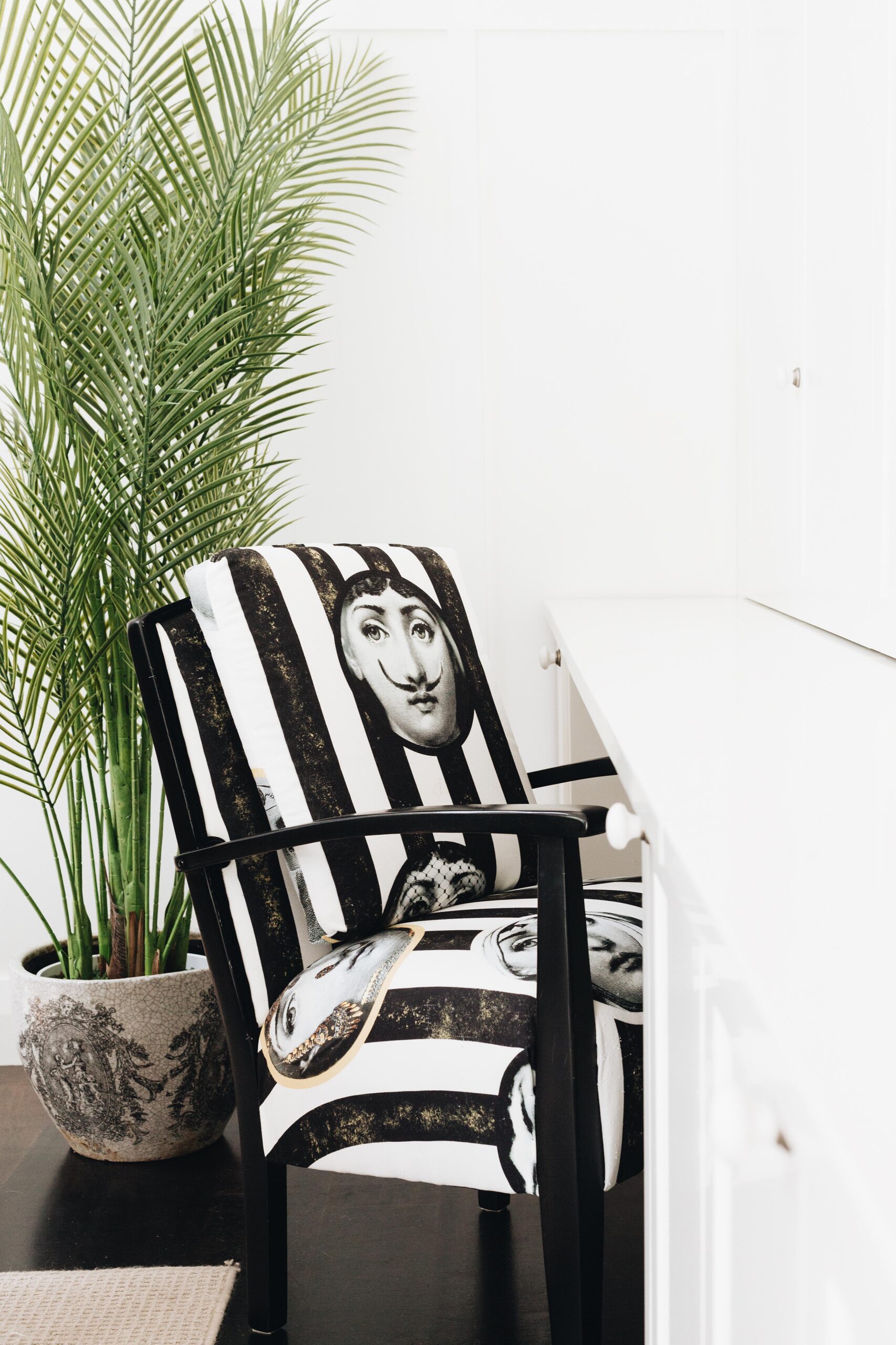 Go up a few steps from here and you're in the expansive kitchen. Both Lisa and Andrew love to cook, and with a large extended family – Lisa has eight siblings – there are always hungry mouths to feed. The open-plan kitchen also means Lisa can talk to guests while she's cooking.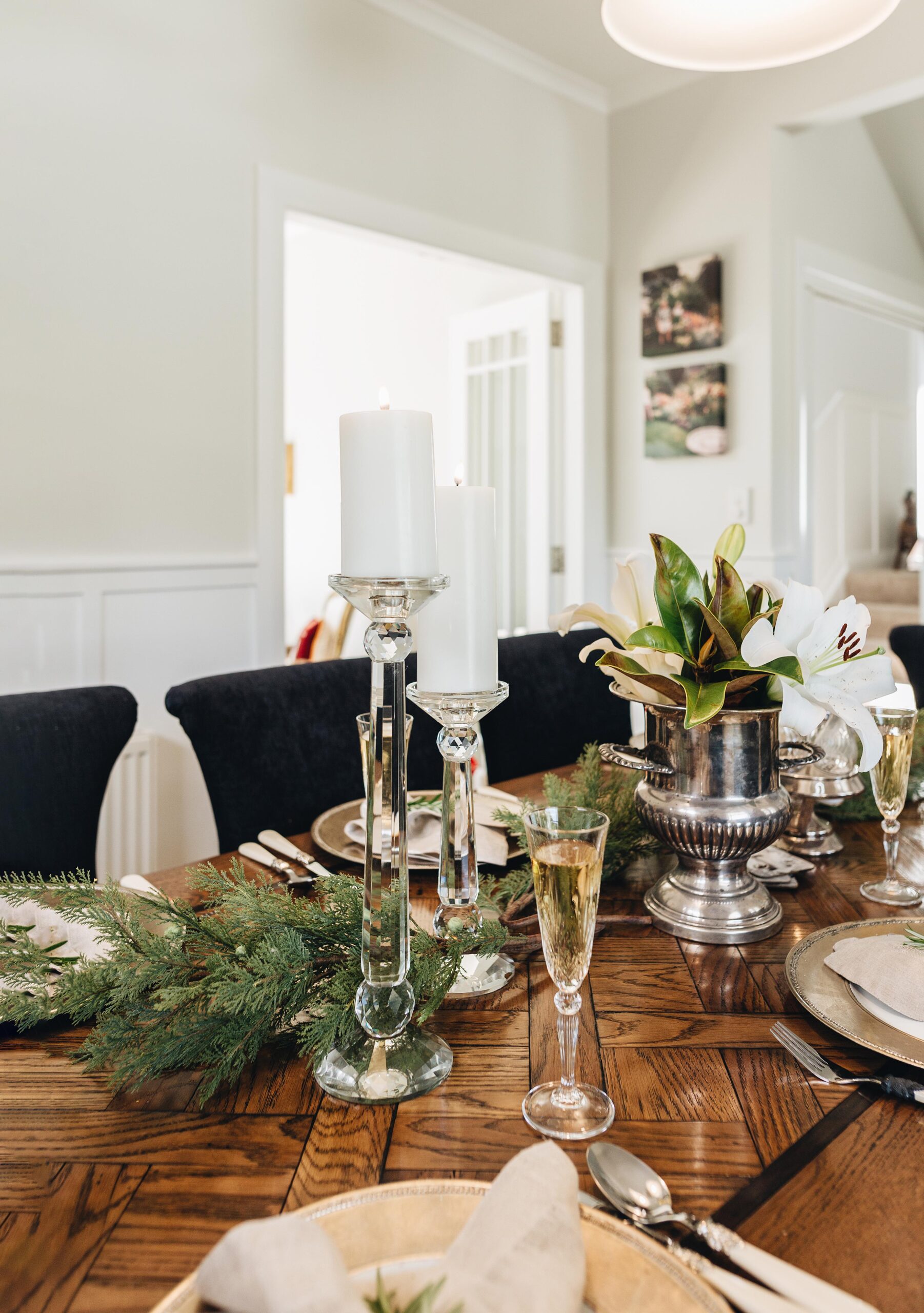 The generous scullery is a testament to Lisa's organisational tendencies, with dry goods decanted into jars and items neatly arranged.
The family make the most of the generous outdoor spaces and the garden, which is Lisa's haven. "I love gardening and have added bay trees, star jasmine, roses and dahlias to the existing hedging."
It's the place her guests gravitate to on Christmas Day, after a traditional lunch for 15 or so. "We do ham, roast chicken and lots of salads. Everyone brings something." The rest of the day is spent in the garden, playing quizzes and games.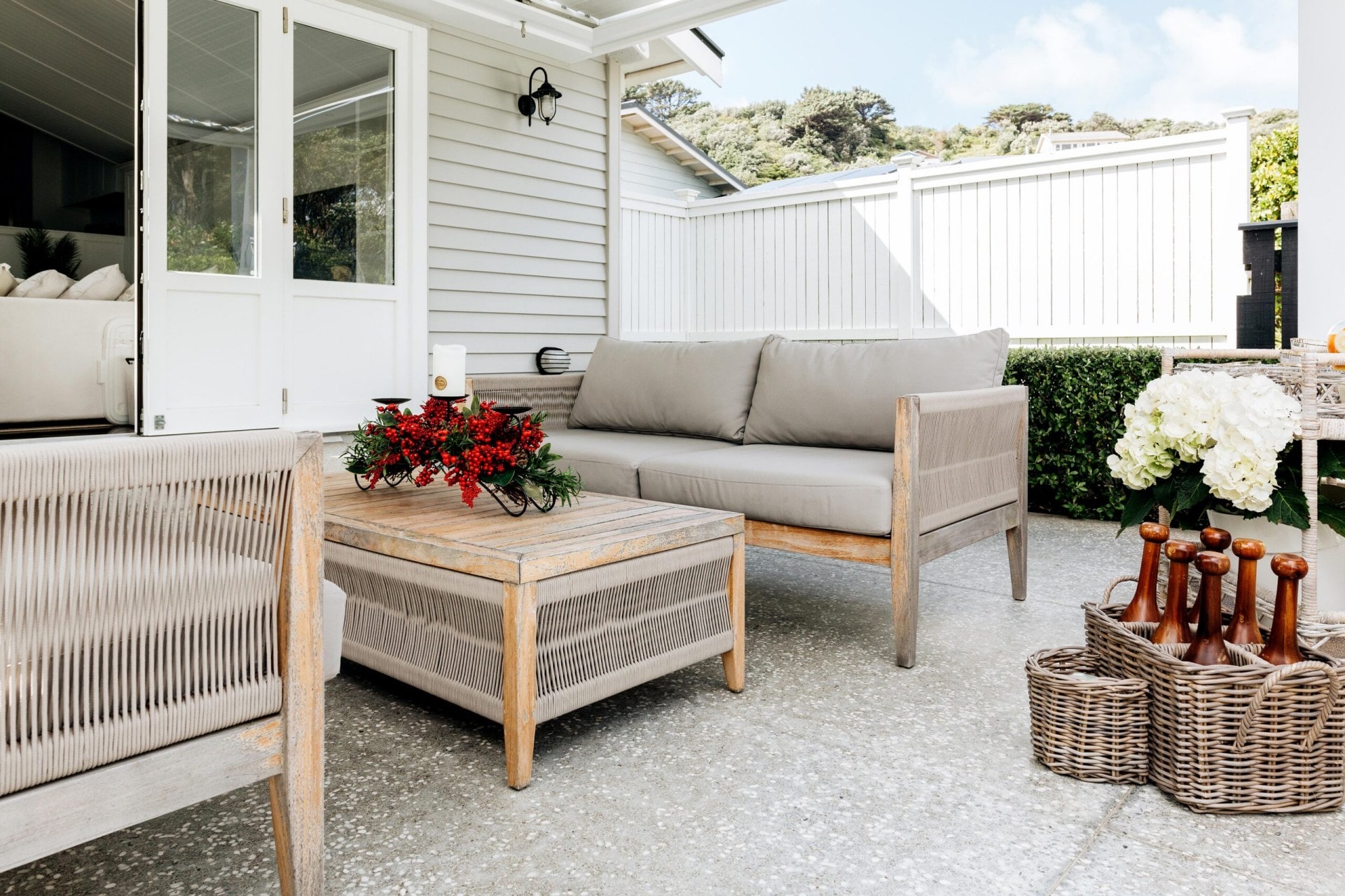 "We're so lucky to have found this house, which our family and friends love as much as we do," Lisa says.
"I definitely can't see us moving back to Karori."