Susanna Andrew, Amy Prebble, Victoria Spence and Sharon Stephenson celebrate 21 women of Aotearoa who went further, worked harder and scored more goals than most of us in 2021.
Women at the top
In the past year, perhaps more than any other, it was apparent that we are a nation led by women: the prime minister, governor-general, the chief justice, the leader of the opposition (well, until late last year). They are supported, of course, by legions of others, both men and women, but overall, and whatever your politics, we have good reason to celebrate our women leaders. Take Covid. Notwithstanding more than a hundred days of lockdown in Auckland, the family separations, the lottery of MIQ rooms and the worrying ethnic disparities in vaccination rates, let's remember New Zealand still ranks fourth lowest in the world for Covid death rates. If we had the UK's rate, Covid would have killed more than 10,000 New Zealanders. If we had the US's rate, more than 12,000 of us would have died.
Prime Minister Jacinda Ardern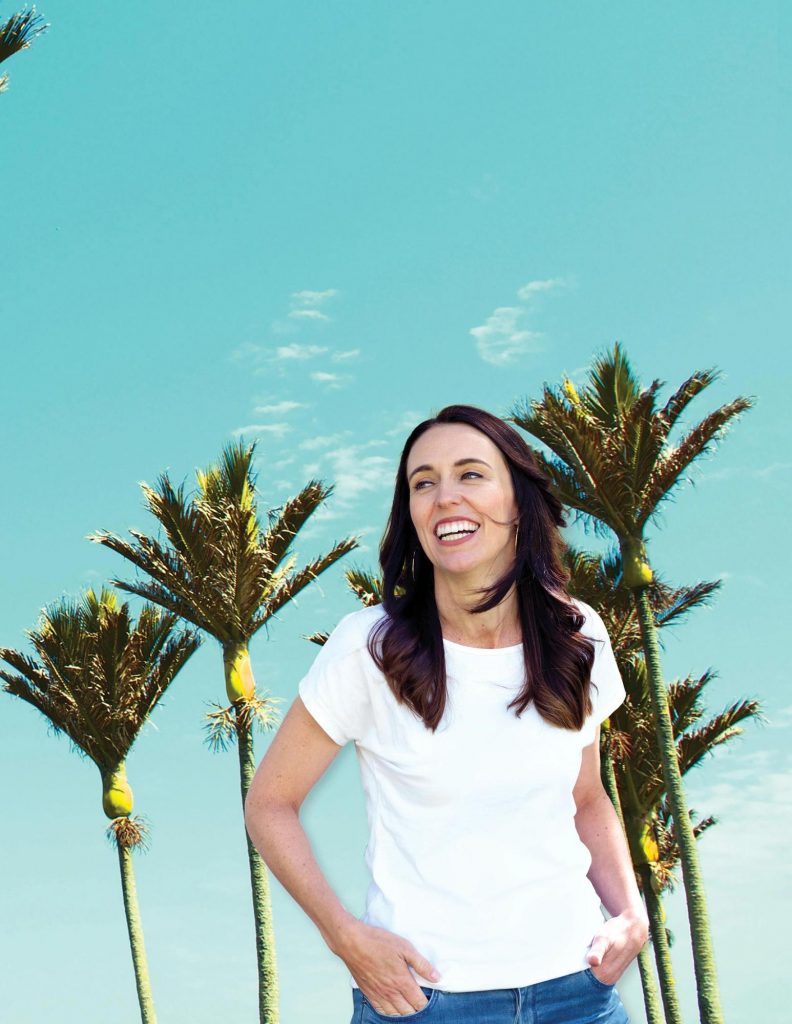 It's hard sometimes to remember that Jacinda Ardern is still only 41. She's been prime minister for four years now, and in that time has had to deal with the Christchurch mosque attacks, the White Island eruption and, for the last two years, a pandemic. What do we know of her, really? In some ways, she is the perfect PM in a crisis. She's relatable, has a natural feel for messaging and clearly knows how to make the right calls at the right moment. She is smart and has a head for details but doesn't get lost in them. Politically, of course, she has had the rare advantage in 2021 of an absolute majority in government and an opposition in disarray. Looking ahead to 2022, once the Covid pressures subside, it will be interesting to see how she uses her prodigious skills to advantage. Will she be "transformational", to use her own word?
Governor-General Dame Cindy Kiro
Featured in our last issue, Dame Cindy Kiro looks like a new type of governor-general (GG). Traditionally, the role has been all pomp and ceremony – patron of this and that, cutting ribbons here and there, earnest speeches. No doubt the new GG will still have to do all that, but she seems set on bringing the role forward into the 21st century. Ironically perhaps, it's the past – a father from the poverty-stricken North of England and a Māori mother from Te Tai Tokerau – that she attributes as the driving force behind her attitude. Kiro is someone who combines an intense intelligence, and decades of learning with political nous. If anyone can transform the job of GG into something new and better for all Kiwis, she can.
Chief Justice Dame Helen Winkelmann
If you lean more towards fashion than our legal system, the surname Winkelmann may ring a few bells – as in Adrienne Winkelmann, who's been dressing Kiwi women for decades. But her sister, Dame Helen Winkelmann, has carved her own path through the domestic landscape, becoming our 13th and current Chief Justice of New Zealand and only the second woman to hold the position, following her immediate predecessor, Dame Sian Elias. Dame Helen spent 2021 plotting her vision for a revamped judicial system, which includes building resilience into the framework, better connecting the courts to the community and ramping up the commitment to diversity within the judiciary and the law profession. "[The system] keeps children from diverse backgrounds out of the law," she told a meeting of the Auckland District Law Society in March. "The figures that are coming out are shocking in terms of the prospects of someone from a low-decile school making their way through law and into the profession. There are structural things that could be done. Because we start measuring children in our universities and law school from the moment that they enter university, they're given no chance to adjust to learning, to equalise. I'd blow the law schools up and redesign them."
Former Leader of the Opposition Judith Collins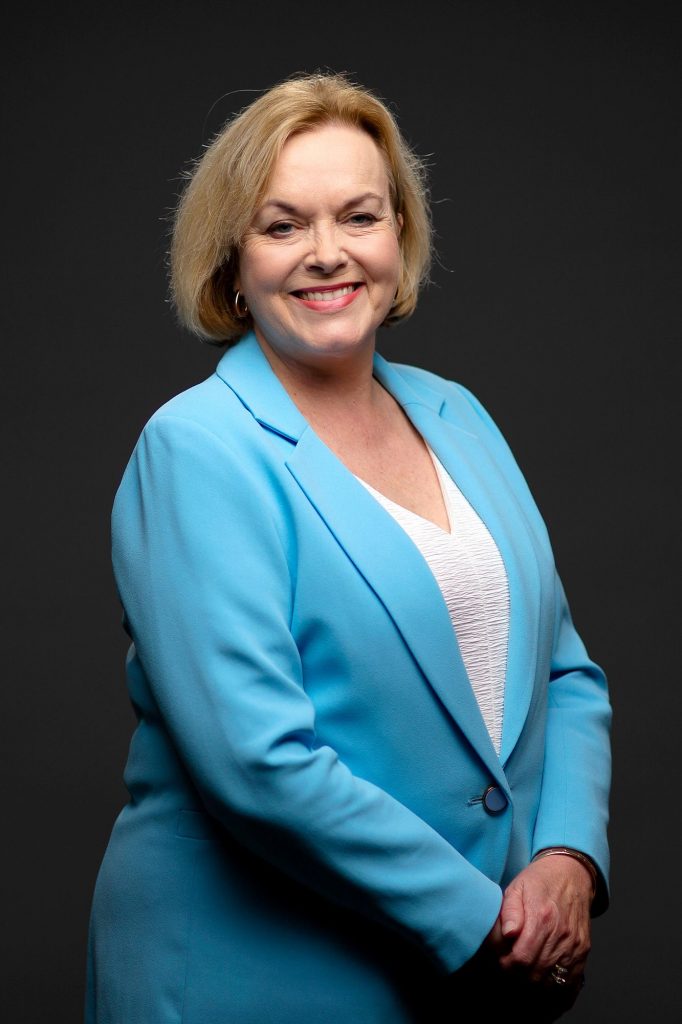 Well yeah, it wasn't Judith's year, in the end, was it? But she led the National Party for most of 2021 and if being Leader of the Opposition is famously the worst job in politics, being Leader of the Opposition during a pandemic has got to be the worst of the worst job in politics. So it's worth acknowledging that, whatever her faults and however poorly she ranked in the opinion polls, she's a woman who cares about New Zealanders. Plus, she was a National Party leader who didn't pull waitresses' pony-tails. Whatever 2022 has in store for Judith, rest assured it will – as always – be noteworthy.
Queens of the screen and page
Chelsea Winstanley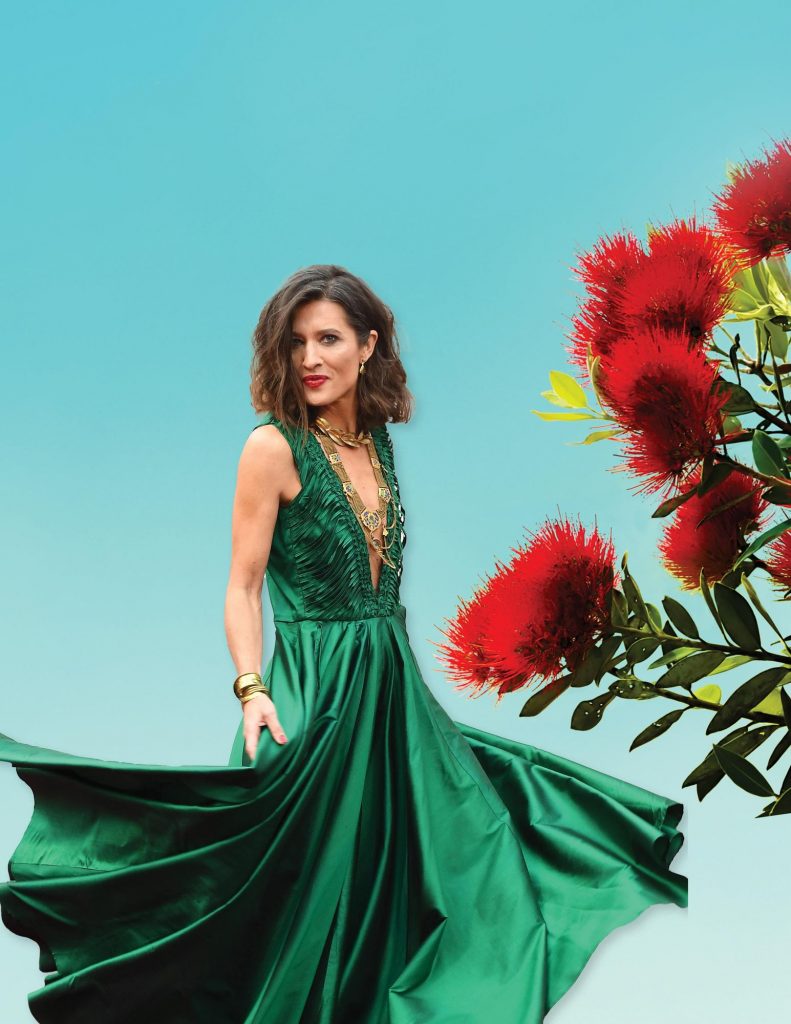 In 2020, Chelsea Winstanley became the first indigenous female producer to be nominated for a Best Picture Academy Award, for her work on Jojo Rabbit. The recognition was a high-profile nod to the stunning work Chelsea has produced for nearly two decades. She was the sole producer on acclaimed documentary about Māori director Merata Mita, Merata: How Mum Decolonised the Screen, which was picked up for US distribution, and co-produced beloved Kiwi comedy What We Do in the Shadows with her former husband Taika Waititi, and Jemaine Clement. In an effort to normalise te reo Māori, Chelsea teamed up with Taika's sister Tweedie Waititi to bring three blockbusters into te ao Māori. The first was Moana, which was a hit, and plans are in place for te reo releases of The Lion King and Frozen. Chelsea started her own production company, This Too Shall Pass, and is currently working on a documentary about the landmark Toi Tū Toi Ora contemporary Māori art exhibition that showed at Auckland Art Gallery Toi o Tāmaki last year.
Dame Jane Campion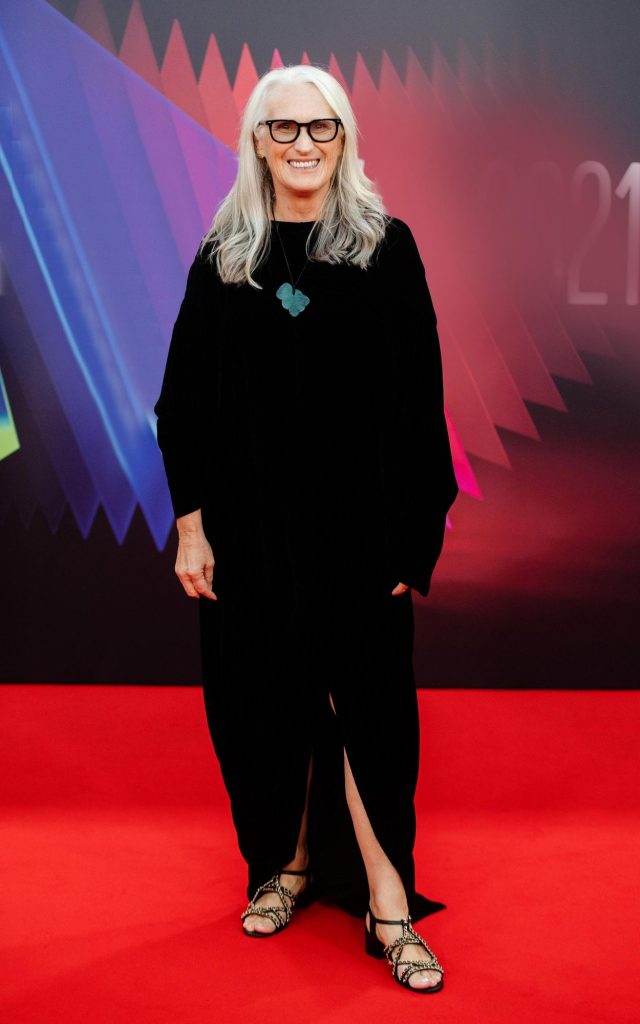 Dame Jane Campion's gothic western The Power of the Dog, based on Thomas Savage's 1967 book of the same name, is the trailblazing director's first film in 12 years. "I was actually thinking of retiring before I did this film," she told The Observer, "but then I thought, 'Oh man, this is gonna be a big one.'" The film, starring Benedict Cumberbatch and Kirsten Dunst, is already considered a favourite for best picture at this year's Academy Awards, having claimed best director at the Venice International Film Festival. If she is nominated, Jane will make history as the first woman up for best director twice (her first nod was for her acclaimed 1993 New Zealand film The Piano). But she's used to making history – at a celebration for the 50th anniversary of Cannes, she was the only woman among the 50 directors who had won the coveted Palme d'Or. At 67, Jane is hoping to support emerging Kiwi filmmakers to have an experience like she enjoyed at the Australian Film, Television and Radio School by creating a hub where they can immerse themselves in their craft and learn from each other.
Rose Matafeo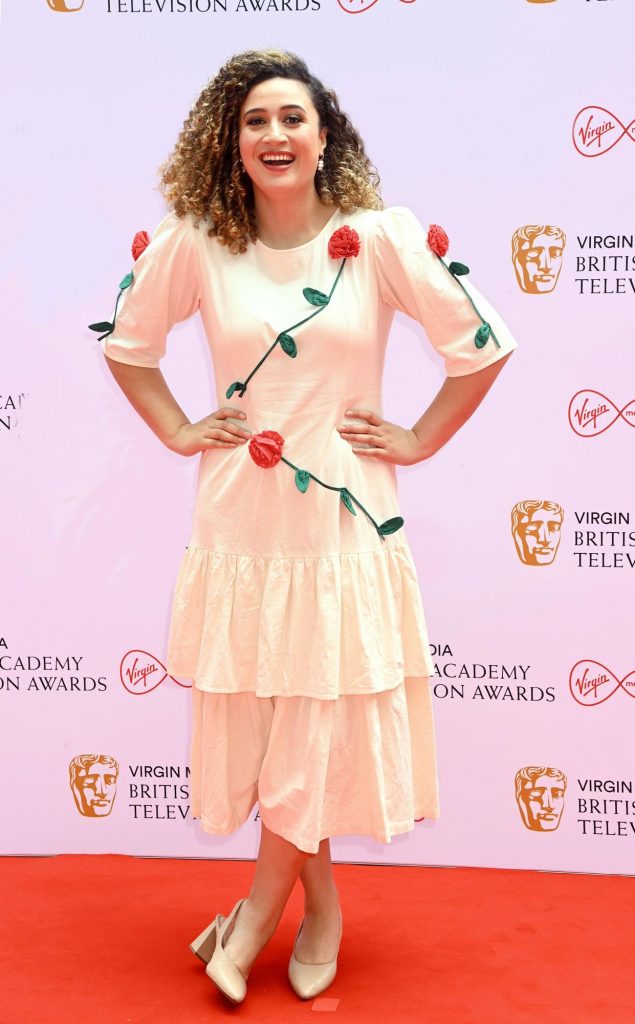 Kiwi comedian Rose Matafeo has been on a roll since she took out the top award at the 2018 Edinburgh Fringe Festival with her high-energy and even higher anxiety show Horndog. Rose, who honed her comedic skills on local telly hits Jono and Ben and Funny Girls, was the first Kiwi and the first woman of colour to nab the top prize. Since then, film Baby Done, starring Rose and Harry Potter actor Matthew Lewis, hit our screens, along with a TV special of Horndog, filmed in the West End. In 2021, Rose earned global recognition and rave reviews for the sweet rom- com Starstruck, which she starred in, co-wrote and executive produced. She shot series two in April and May this year so we can expect more big things from Rose hitting our screens soon.
Tusiata Avia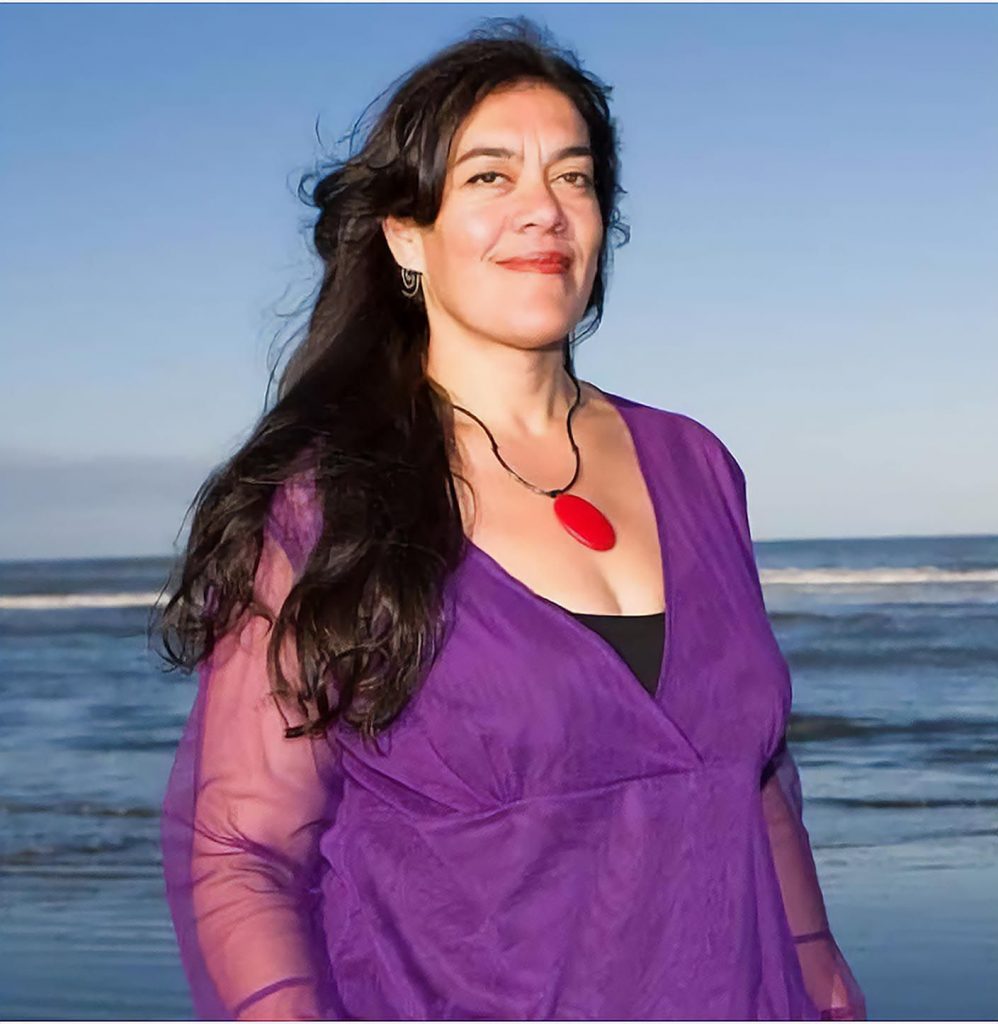 Acclaimed Samoan-New Zealand poet, performer and children's writer Tusiata Avia won the 2021 Ockham Award for Poetry with The Savage Coloniser Book, becoming the first Pasifika woman to claim the prize. The judges described her work as "a book bursting with alofa, profound pantoums, profanity and swaggering stances, garrulously funny, bleakly satirical, magnificent." The former high school teacher discovered her talent for poetry as a child, while a pupil of Chisnall Intermediate in Christchurch. However, by 15, she says, she became aware that not many brown girls went on to become poets. It was only after returning from overseas in her early 30s that she was introduced to other Pasifika artists by her playwright cousin Victor Rodger. She decided to become a writer, and her first book of poetry, Wild Dogs Under My Skirt, was published in 2004 to excellent reviews. She told Tagata Pasifika after winning the Ockham, "I've had a lot of accolades and recognition in this last year, and I am grateful for it." We'll be on the lookout for the Savage Coloniser show, which Tusiata says is in the pipeline.
Thomasin McKenzie
Thomasin McKenzie is having a ripper of a year. The Wellington actor's stellar box office run started in July with M Night Shyamalan's acclaimed thriller Old. Shortly after, The Justice of Bunny King hit cinemas, winning glowing reviews for Thomasin's layered performance as the main character's disaffected niece. She also appeared in Jane Campion's welcome directorial return The Power of the Dog, starring Benedict Cumberbatch and Kirsten Dunst and, most recently, she blew critics away with her star turn as a young fashion designer who is haunted by an exploited '60s singer, in Last Night in Soho.
Critics have been falling over themselves to praise the Kiwi star, with Vogue tipping her as "one to watch", The Hollywood Reporter describing her as "enchanting" and IndieWire declaring: "There doesn't appear to be anything that she can't do."
Her success doesn't really come as a surprise – Thomasin comes from Kiwi acting royalty (her mother is actor and sought-after acting coach Miranda Harcourt, her grandmother, Dame Kate Harcourt, is still a working actor at age 91, and her younger sister has just begun an international career. Thomasin started acting at the age of nine, cutting her teeth on roles in Shortland Street, Jojo Rabbit and True History of the Kelly Gang, and her first starring role in Debra Granik's 2018 film Leave No Trace. She has just finished filming a BBC adaptation of Kate Atkinson's celebrated novel Life After Life, so we have a feeling that Thomasin's sensational 2021 is just the beginning.
Sporting goddesses
Dame Valerie Adams
Woman's first-ever cover star, all-time Kiwi sporting great Dame Valerie Adams rounded out her sensational Olympic career with an historic bronze medal in 2021. In doing so, she became the first New Zealaland woman to medal in four straight Olympics. Her achievements are mind-boggling – she won every major international meet she competed in from the 2006 Commonwealth Games through to the 2014 Commonwealth Games. She claimed this year's Olympic bronze medal aged 36 and as a mother-of-two. "This means so much more than winning my gold medals… sorry to be emotional," Valerie told Sky. "From the last Olympics to these Olympics, I've had two humans [daughter Kimoana and son Kepaleli], and these two children really inspired me. Throughout the competition, I kept looking up to the stand and kept imagining them there. I just hope to continue to inspire female athletes all around the world. If you want to have a kid and you want to come back and be at the top of the world, you can… you can absolutely do that." On top of the world is certainly where Dame Valerie belongs.
Ruby Tui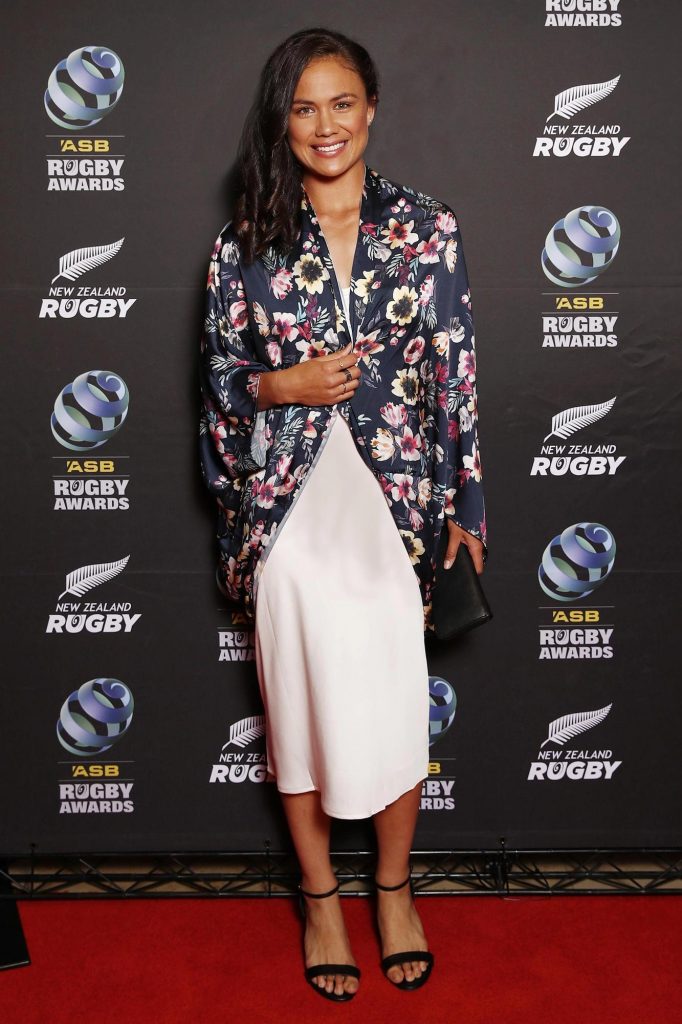 It was a truly golden year for Ruby Tui who provided a pandemic- weary Aotearoa with the joy it needed by bringing home a gold medal from the Tokyo Olympics, while becoming a media sensation for her charming and hilarious interviews. Ruby played a pivotal role in the Black Ferns sevens team that stormed to their first Olympic gold, beating France in the final. The hugely deserved win came after the team missed out at the 2016 Rio Olympics, when Ruby and her squad won silver. Wellington-born Ruby credits her loved ones for getting the team to gold, and told The Guardian she wanted to thank anyone who had ever turned out to watch women's rugby. "It means so much to us and not just for me, it's generational, they are changing not just our lives but the lives of teams to come." Off the field, Ruby is no stranger to Sky TV's commentary box and is a passionate mental health advocate, including being an ambassador for the New Zealand Rugby's HeadFirst initiative.
Lisa Carrington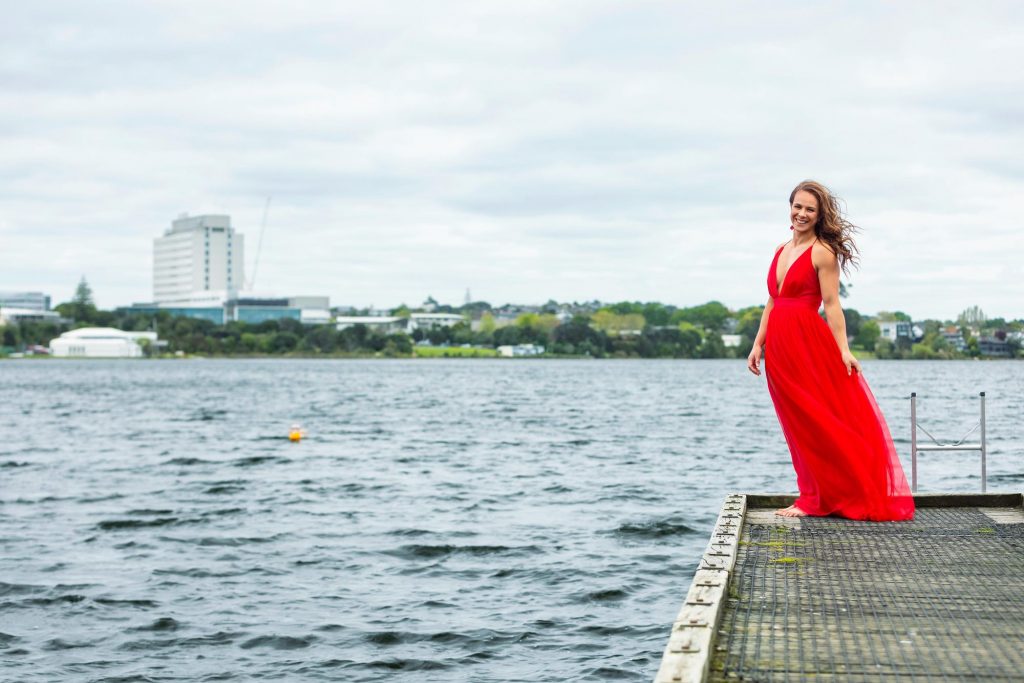 Few people enjoyed a more golden 2021 than Lisa Carrington. In a sensational showing in Tokyo, she picked up three kayaking golds, becoming our most successful Olympic athlete. In fact, since 2012, Lisa has been responsible for 29 percent of the gold medals won by New Zealand (a colossal five out of 17). Not bad for a woman who only started kayaking at the age of 16. Now 32, Lisa has confirmed that she will continue for another Olympic cycle, telling us, "If being the most decorated Olympian or whatever was my one goal, then yeah I might stop, but for me, it's a sense of, 'What if I keep trying? What if there's more?' It's not about being defined or governed by a result. It's about continually testing myself." With the countdown to Paris 2024 already on, we can't wait to see what Lisa will achieve next.
Sophie Devine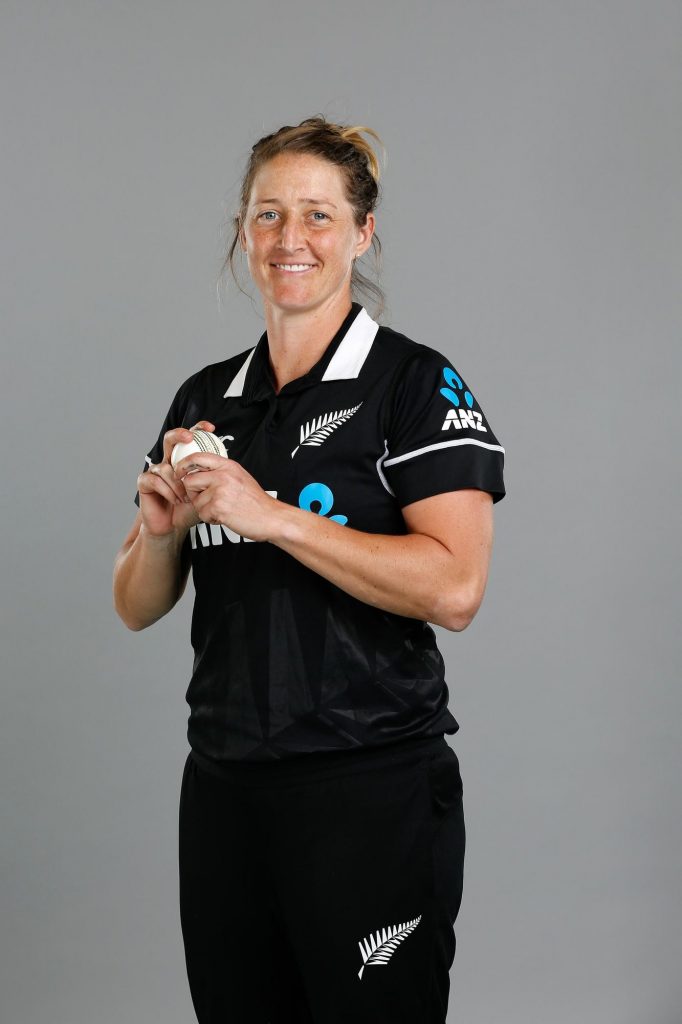 If aliens ever came to earth and wanted to see what determination looked like, we could always point them in Sophie Devine's direction. The captain of New Zealand's national women's cricket team, The White Ferns, probably didn't have the best year, losing the five-game ODI series to England in September. But Sophie and her teammates gave it their all and vowed to come back stronger than ever. Sophie was also in the headlines earlier in the year for hanging up her captain's jersey for two months so she could address a mental health issue. The 32-year-old was reported as saying: "The fatigue got to a point where I couldn't do not only my team justice, but myself". She spent the time working with a psychologist and being with loved ones. "Hopefully it doesn't happen again, but it might, and hopefully I'm in a better position to deal with that if those sorts of things do come up." Sophie wasn't the only elite female athlete to feel the pressure this year – Japanese tennis star Naomi Osaka and US gymnast Simone Biles also went public with their struggles. "As athletes, and in team sports in particular, we feel like we just have to keep giving and giving and giving, but if we're not looking after ourselves first then we're no use to anyone," says Sophie. "I certainly would advise people to speak up, whether that's in public or private."
Imagine all the people living life in peace
Charlotte Bellis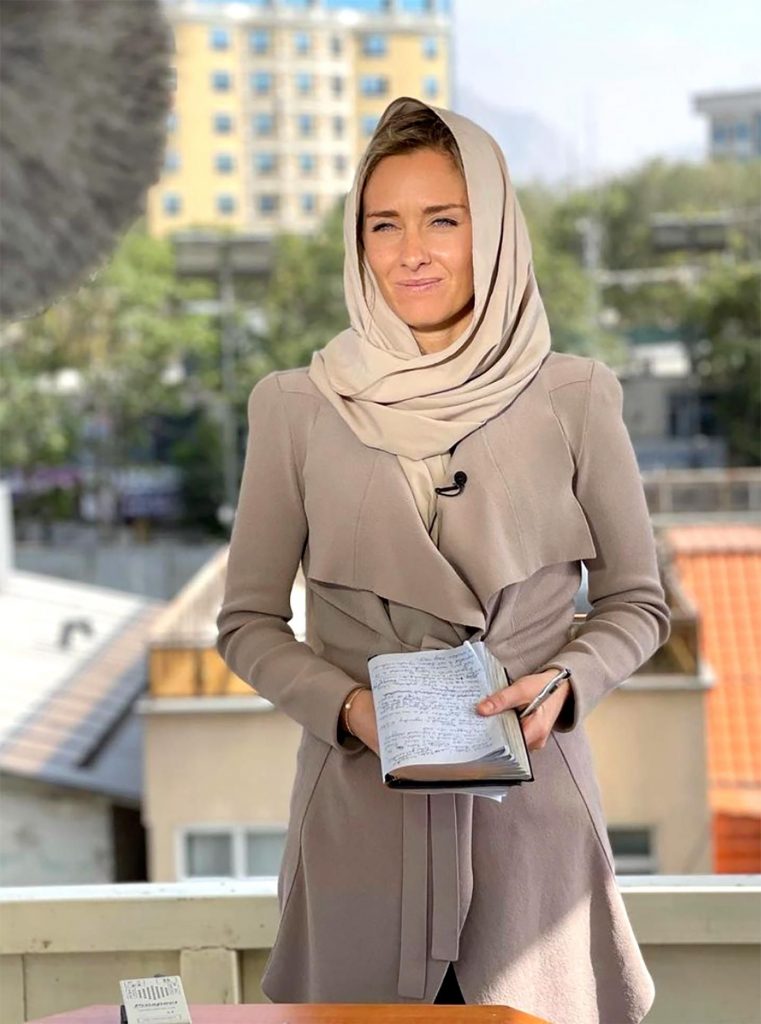 If there was a crown for the riskiest job of the year, it would probably be on Charlotte Bellis's head. The Christchurch-born journalist, Al Jazeera's senior producer in Afghanistan, was reporting on the turmoil in August when the Taliban took over the government and thousands of people attempted to flee. Although hoping to stay, Charlotte eventually had to leave the country because her network was worried about her safety, given reports that the Taliban were detaining and beating journalists. The plucky reporter herself made it into the headlines when, as one of three women at the Taliban's first press conference, she asked the new leaders if females would be denied the right to work and study under the government's strict interpretation of Sharia law. Charlotte has now returned to Kabul and the Qatari-based news network she's been working for since 2017. When asked if she was afraid for her safety, the former Prime News reporter and presenter admitted she wasn't and said she loved living in Afghanistan.
Sue Kedgley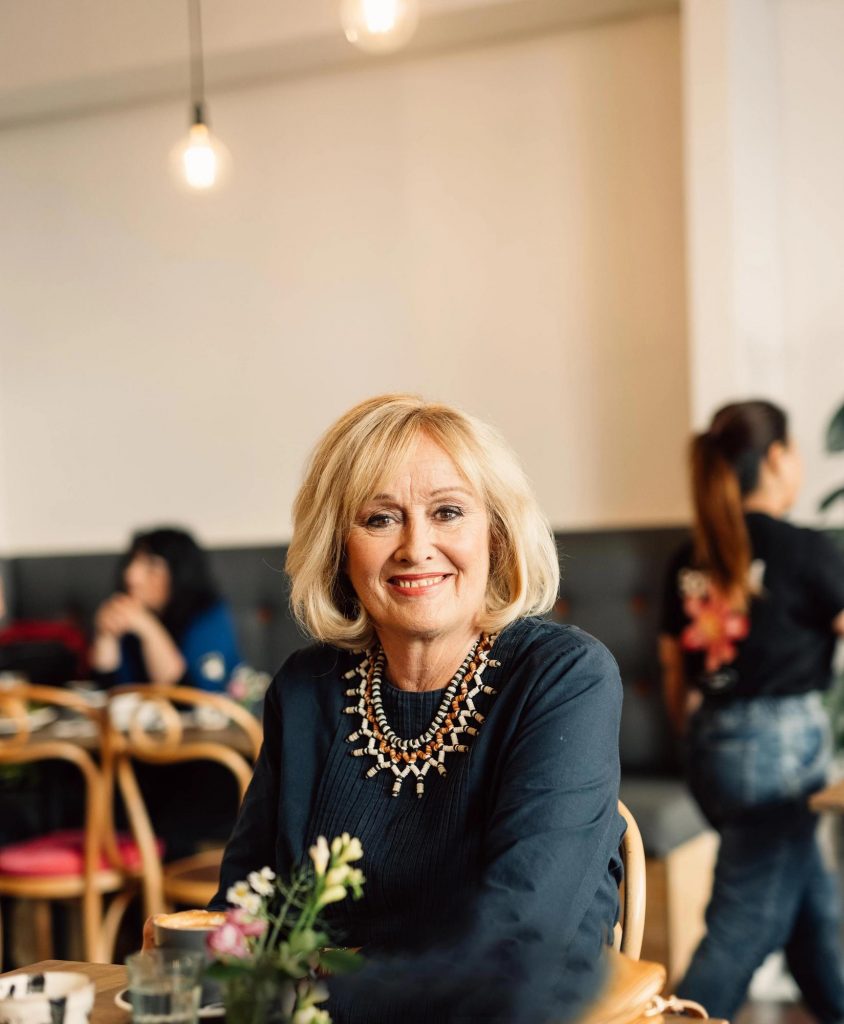 Sue Kedgley has spent the past year looking back. As she explained in our May issue, the 73-year-old cast her mind way, way back for her latest book, Fifty Years a Feminist, which charts Sue's extraordinary journey from head girl of Kiwi feminists to working at the United Nations and becoming a Green MP who tirelessly championed climate change, animal welfare and safe food. Sue, one of New Zealand's original women's liberationists, had a lot of experience to work with – from her feminist awakening as a university student to hanging out with John Lennon and Yoko Ono, her relationship with former UN Secretary-General Kofi Annan and the 12 years she spent in what she describes as "the aggressive bear pit" of Parliament's debating chamber. Despite lamenting the fact that we're still grappling with the same issues she faced 50 years ago, especially violence against women, Sue remains hopeful about what she calls the "fourth wave of feminism" – today's young women who have women's rights back in their line of sight. "Feminism dropped off the radar a bit in the '90s and 2000s, but it's exciting to see dynamic and feisty young women reinventing feminism for themselves. That gives me hope because if there's one thing I've learned in the past 50 years, it's that significant change only comes about through collective effort and large-scale activism."
Olivia Shivas
The year of our Lord 2021 wasn't kind to many, but it was exceedingly positive for journalist and disability rights activist Olivia Shivas. She was the supreme award winner in the 2021 Attitude Awards, as well as picking up the enterprise award. The digital producer for Stuff is the force behind popular podcast What's Wrong With You? Co-hosted by Rebecca Dubber and co-produced by Grace Stratton, the podcast shines a spotlight onto stories about the experience of people with disabilities. Olivia says it was a way to answer those curious questions she is peppered with daily. Olivia, who was born with muscular dystrophy and is a wheelchair user, says her media platform gives her the opportunity to share her experiences with the public. "Every day I am educating people about disability," she says, "simply because I exist as a disabled person."
Hilary Barry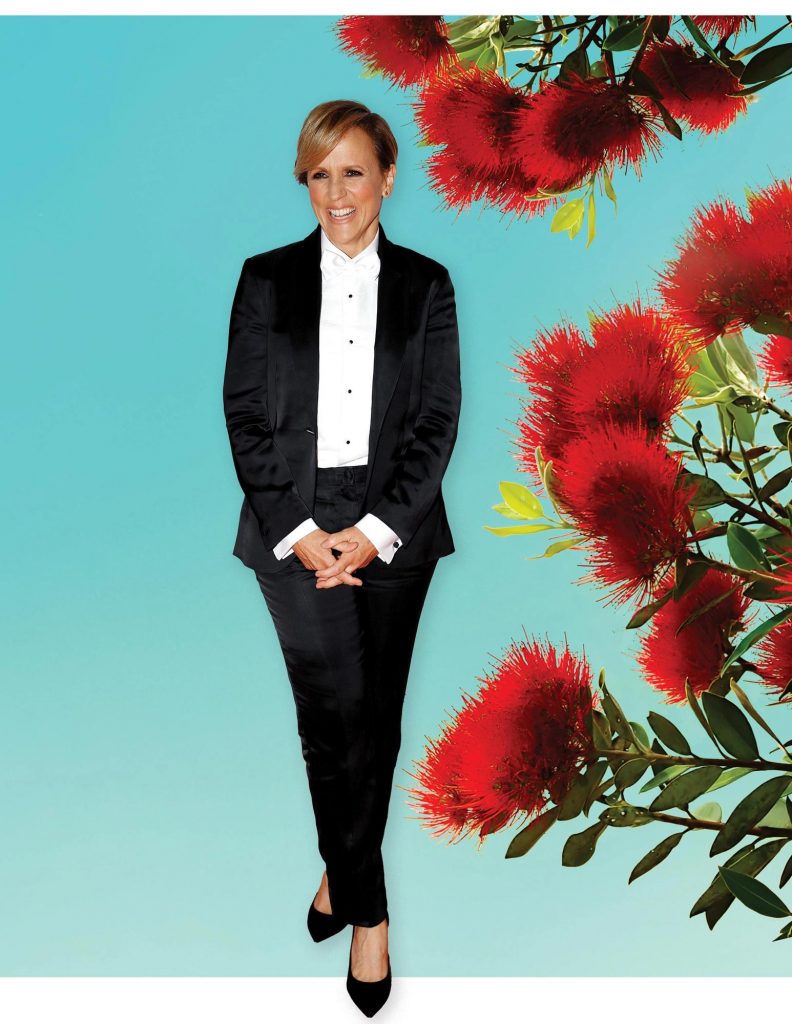 All hail Hilary Barry, the unofficial queen of lockdown. The Seven Sharp presenter was a shining light through Auckland's long stint in level four, resplendent in formal Friday gowns topped with a tiara, and whipping up home baking. She also spent half an hour every afternoon on Facebook, reading Jane Austen's classic Pride and Prejudice to the nation. Aucklanders were there with her for her final level-four post, as she posed barefoot with smudged mascara, messy hair, discarded chip packets, peanut butter and empty cans. "Are we there yet?" she captioned the post. She's also been doing her bit to help Kiwis reach vaccination targets. Hilary sweetened the deal for any of her followers getting vaccinated, promising a chocolate fish to those who got their first jab and emailed her proof. She also called out the vicious anti-vaxxers who subsequently trolled her account and started a petition to "remove her from the airwaves", misspelling her first name in the process. "The anti-vaxxers are the kings and queens of misinformation," she said. "So it's no surprise really that they've launched a petition to have me fired for supporting New Zealand's vaccination efforts while not even bothering to check how to spell my name. "Nice own goal darlings," she added. "#getvaccinated Unite against Covid-19."
Pop Princess
Kiwi pop phenomenon Lorde released her third "blissed out" album Solar Power in 2021. In a wide-ranging interview with Vogue magazine, Ella Yelich-O'Connor discussed taking some time out after Melodrama, her successful second offering, and how grateful she was to have the space to just be young for a while after being thrust into the spotlight at the tender age of 16.
"I was so serious and shy and tough. And I think that coming home, having a second record under my belt, I just felt like I could relax and play," she explained. "I don't know –something started to happen, and it was all to do with spending time outside."
Lorde, who turned 25 in November, also released an EP, Te Ao Mārama, sung entirely in te reo Māori, which she described as a five-song companion piece to Solar Power, with the proceeds going to two Kiwi charities: Forest and Bird, and Te Hua Kawariki Charitable Trust. At Variety's Power of Women event in Los Angeles, Lorde said she welcomed debate on whether she had the right to sing in te reo, stating, "Power like mine should be interrogated." She added that as a New Zealand artist, it was important for her to showcase reo Māori in her work.
"It's also just a crazy beautiful language – I loved singing in it. Even if you don't understand te reo, I think you'll get a kick out of how elegant my words sound in it."
Stars of science and health
Jin Russell
Of the many talking heads who beamed into our living rooms in the last year, attempting to make sense of Covid-19 and its various impacts, one of those who stood out was Dr Jin Russell. The Auckland-based developmental paediatrician proved a calm counterpoint in a misinformation maelstrom. Hers was the voice of reason on topics such as getting children vaccinated, whether it was safe for Auckland kids to return to school, and the importance of adults being double jabbed. No surprise that the mum of two, who spends two days a week as a consultant developmental paediatrician at Starship Child Health and two days writing her PhD in child epidemiology and is the daughter of two Malaysian-Chinese doctors, quickly became the media's go-to expert.
Ranjina Patel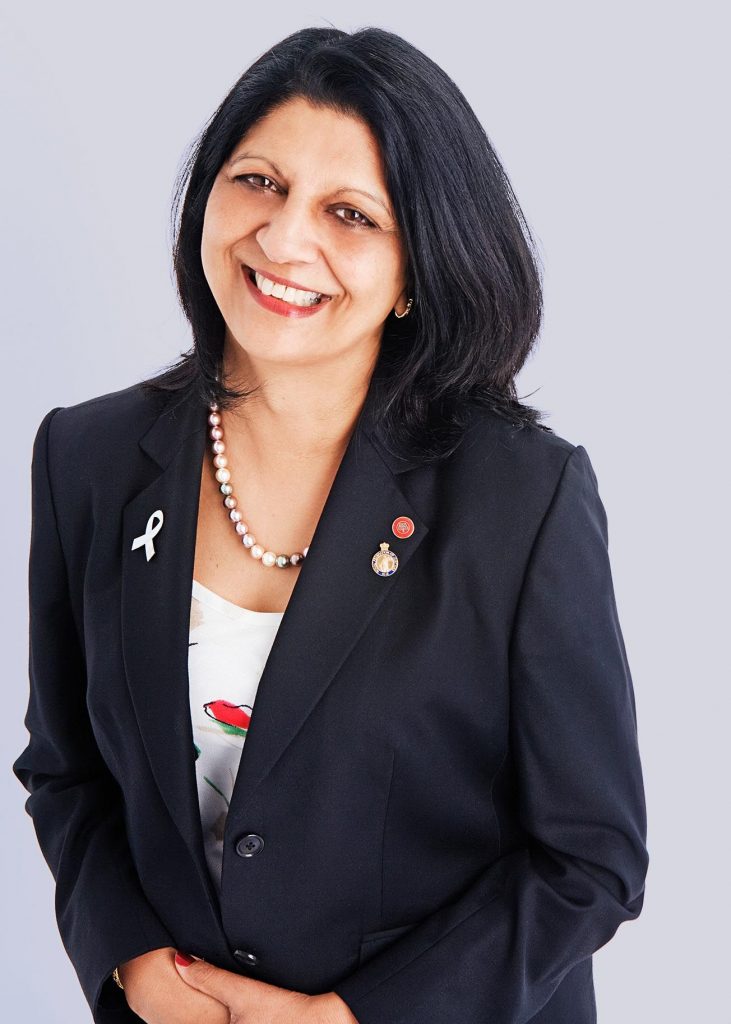 Ranjna Patel must be running out of room on her mantelpiece, given the numerous awards she's won over the past few years for her contribution to New Zealand society. The director and founder of Tāmaki Health added another this year, winning the New Zealand Innovator Award at the 2021 Kiwibank New Zealander of the Year Awards. Ranjna is the first woman to win the accolade, which recognises inspiring Kiwis whose game- changing discoveries, research or inventions are creating a better Aotearoa. She was also a finalist in the New Zealander of the Year category, alongside Muslim community leader Farid Ahmed and microbiologist Dr Siouxsie Wiles (who won). Ranjna took home the award for her work with Counties Manukau Police on early intervention programmes.
Dame Juliet Gerrard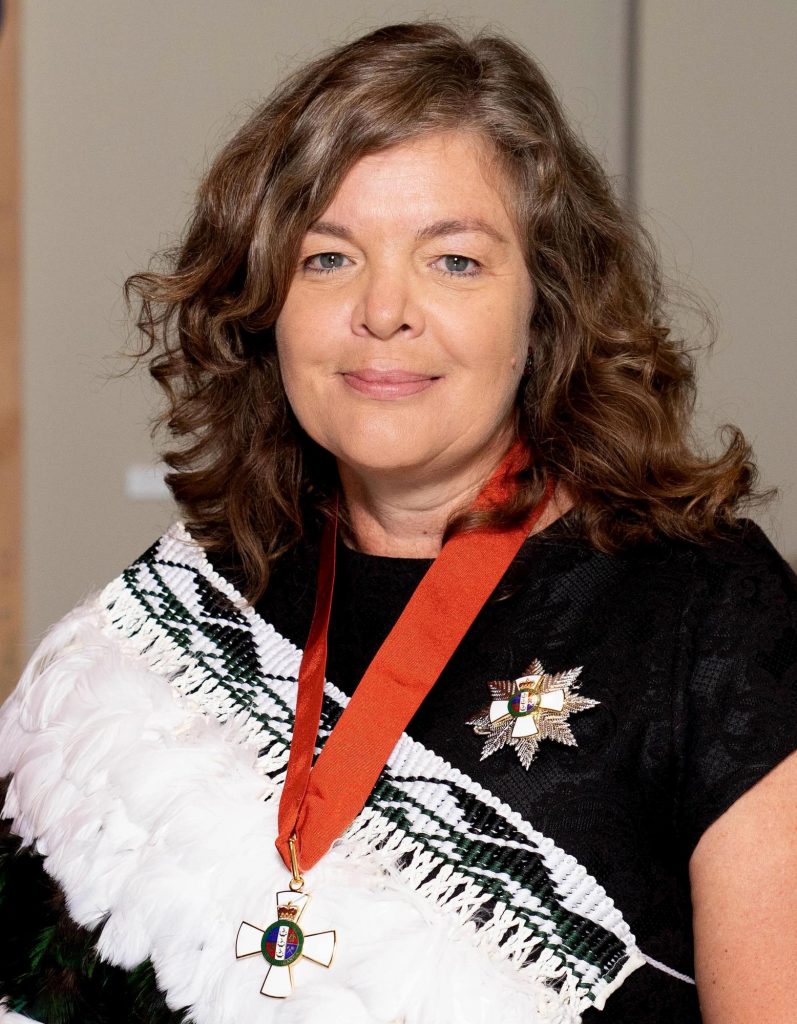 Having a feature film made about you isn't in most scientists' playbooks, but 2021 was the year Dame Juliet Gerrard, the Prime Minister's Chief Science Advisor, found herself on the big screen. Juliet, who's held the role since 2018, was the star of Juliet Gerrard: Science in Dark Times, an 82-minute film about her journey from a provincial high school to a first-class honours degree in chemistry at Oxford and eventual ascent to one of the nation's most respected scientific posts. As Jacinda Ardern's right-hand woman, Dame Juliet has become a central figure in the way Aotearoa reacts to crises, providing a calm, rational voice in the face of crises such as the Whakaari/White Island eruption, climate change, the pandemic and cutting- edge genome testing.
Plus… One to watch in '22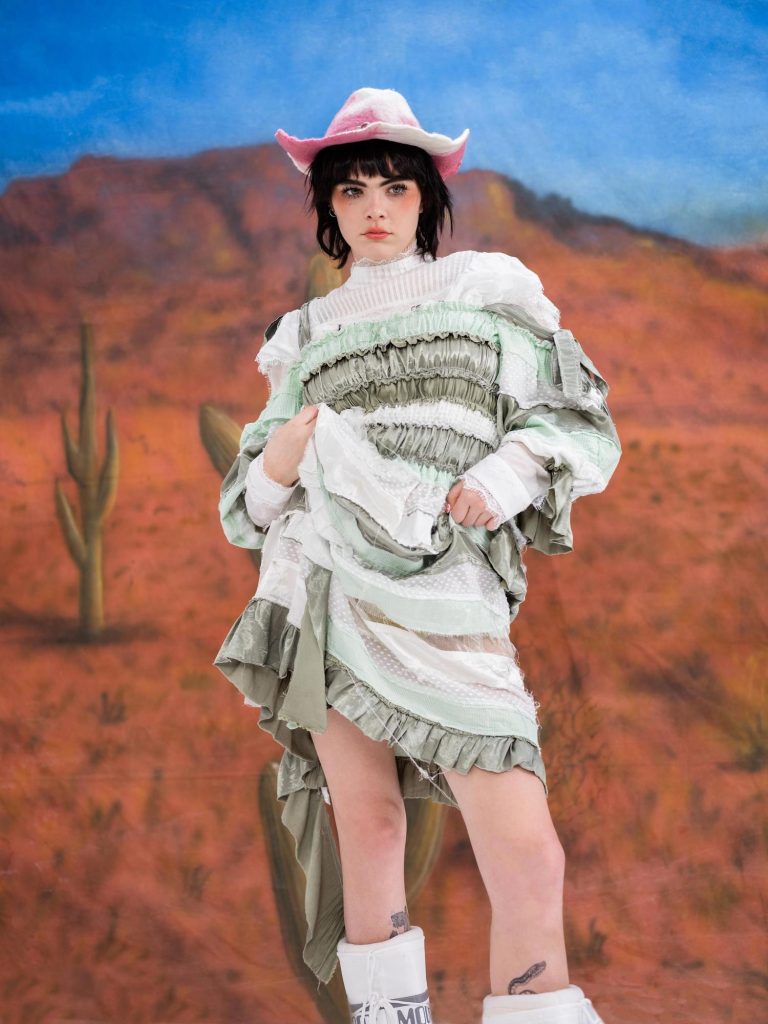 Benee, or Stella Rose Bennett as her Mum and Dad know her, blossomed out of a musical Grey Lynn household and capered onto the world stage in only a few eventful years. Sudden fame arrived with the instant hits "Soaked", "Glitter", and "Supalonely". Benee found herself performing alongside her idol Lily Allen and appearing on TV with Jimmy Fallon, Ellen DeGeneres and Seth Myers. This would be A Lot for even the most seasoned performer. The magic of Benee's work comes from a mash-up of serious musicality and disarming emotional candour. After having to cancel a US tour because of Covid, Benee is prepping an international tour for 2022 and basking in the success of her beautiful, brave song "Doesn't Matter", which takes aim at misconceptions of anxiety.