There is lots to do this Easter Weekend! Spend the weekend hunting for easter eggs, dining across the motu, high teas and of course attending the annual Easter Shows around the country. We've also created the must-try list of hot cross bun spots throughout New Zealand but if we've forgotten yours please let us know so we can try it!

Easter Egg Hunt at Kaipara Coast Sculpture Gardens
17th April, 1481 Kaipara Coast Highway, Kaukapakapa 9:00am – 2:00pm
In addition to the designated play areas for children, spots for picnics, and areas for playing the of petanque, visitors will have the opportunity to take a leisurely walk along the stunning 1km sculpture trail. This has impressive sculptures from both local and international artists. 
Tickets.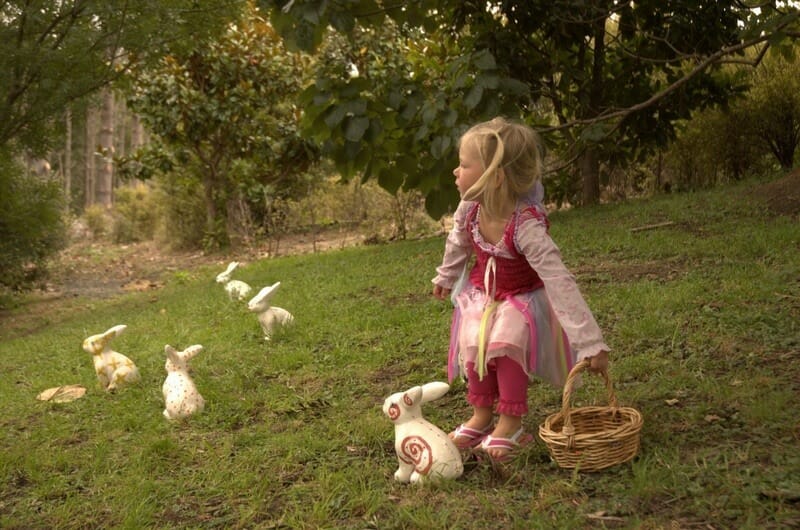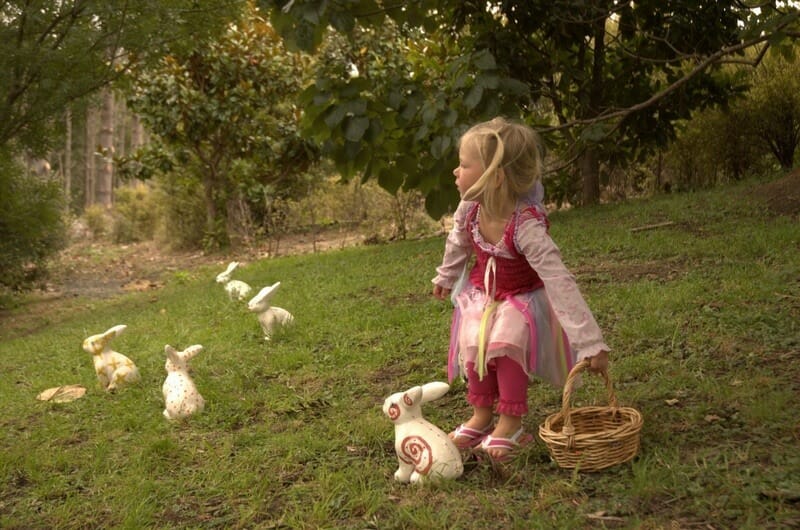 Easter High Tea 
7 April – 10 April, 2023, Cordis Hotel, Auckland
Unwind and savor the exquisite assortment of tea time delicacies from Cordis' High Tea menu. You will be served a stunning three-level stand of TWG crockery that elegantly presents our carefully crafted sweets, savories, and freshly made scones that are bound to please your taste buds.
Easter Extravaganza at Howick Historical Village
April 17th, Howick Historical Village, Auckland
Take the kids to have a  photo with the Easter Bunny and explore the site with an Easter Trail to receive an exciting chocolate prize. Howick Village will have craft activities, egg hunts, face-painting and outdoor games, there will be something new around every corner.
Tickets
The Easter Show
April 7th- 10th, Auckland Showgrounds, Auckland
At the Easter Show, you can expect a range of attractions such as carnival rides, markets, a petting zoo, medieval combat, a BMX demonstration, and not to forget, an Easter egg hunt.
Tickets
Easter Night Market
April 6th 5:00pm, Victoria Market, Auckland
Indulge in a variety of delectable food options from your preferred food trucks, which include Mexican cuisine, gluten-free loaded fritters, seafood, gourmet donuts, fruit smoothies, dumplings, and much more. Explore a charming collection of market stalls that provide distinctive and high-quality gifts, handmade goods, such as beauty products, wellness jewellery, eco-friendly items, arts and crafts, homeware, and many other unique products.


Highlight: Carnival of Lights
April 6th-9th, Brewtown, Maidstone
Brewtown in Upper Hutt undergoes a stunning metamorphosis with the arrival of HighLight, which turns it into a dazzling carnival of lights that caters to all ages. Visitors can lose themselves in an array of vibrant and luminous installations, watch live performances, witness a fire and light spectacle, participate in interactive activities, and experience many other delightful attractions.
Tickets.
Easter High Tea at the Intercontinental 
7th – 10th April, Intercontinental, Wellington. 
Satisfy your taste buds with an exquisite range of hand-crafted sweet and savory delicacies that come with a charming Easter touch.
Book here.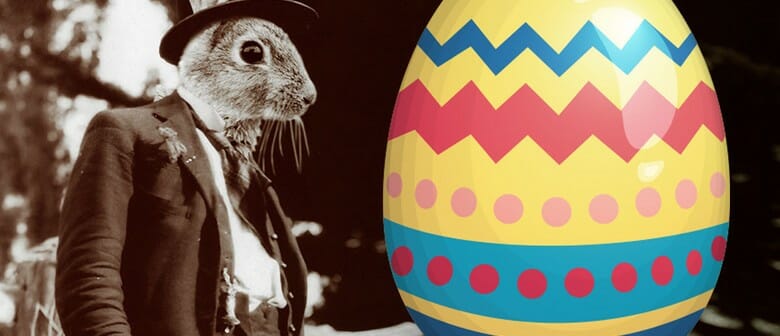 I Spy @ Toitū The Great Easter Egg Hunt
Saturday 1 – Thursday 13 April, Toitū – Otago Museum. 
Toitū Museum is organising a grand Easter egg hunt, where you can explore the galleries to find hidden treasures, mark them off your list, and finally return to the reception to collect your reward.
Grab you and your family a hot cross bun
Have you noticed these have already been in supermarkets since February…? Read WOMAN+'s guide to hot cross buns here. 
Plan a long weekend away
The weather seems to be in our favour at the moment. There's an endless supply of spots across the country to head away to during the Easter break. Read our WOMAN+ recommended batches, nooks, tiny homes and apartments just ready for you to explore. 
Full list here.