Make it an Easter to remember with Suzy Cato's crafty fun and games. From bunny musical statues to clever DIY projects, these ideas are sure to keep the kids entertained.
The wee bunny who visits our house each Easter is a cheeky one!
With only two years and three months between my two kids, and my youngest getting in on all the treats and fun, the Easter "cotton tail" had to ensure any deliveries reached the desired recipient.
I'm sure the fluffy bum thought long and hard over many a carrot before leaving a suitable trail from each bedroom door to a basket of goodies. The differing tastes of my little egg hunters helped; one liked chocolate peanuts, the other chocolate raisins!
But for our whānau, Easter isn't all about the treats. In fact, we don't eat a lot of chocolate at all. For us, it's as much about family, friends, fun and laughter, as it is about sweet feeds. Over the years, our treats have included egg cups, mini mugs, colouring books, funny hats, craft items and even novelty toothbrushes – you can't have all those treats without making sure you follow up with a good brush!
Our favourite Easters have been those spent with our nearest and dearest, with shared egg hunts around our backyard, orientation courses and camping holidays all at the top of the list.
Games play a big part at our gatherings, as do crafts. A wealth of fun can be had in the lead-up to Easter as well as during the weekend itself and afterwards
as you use up the colourful treat wrapping.
Before you start crafting, make sure you have everything you need on hand, including cleaning cloths, a brush and shovel and even the first-aid kit. Because let's be honest, accidents do happen and the clean-up can take twice as long as the activity.
It's all worth it for the memories made and lessons learned, especially if you take a moment to do a little crafting yourself. This fun is just as much for you as it is for your little ones.
1. Easter egg baskets
On an Easter hunt, it helps to have something to collect your treats and treasures in. Older kids can have fun helping to create these baskets.
Weave together 2cm-wide strips of brightly coloured paper cut from A4 sheets.
Use around 8 strips per colour.
Gather the loose ends and secure them with a stapler.
Use any spare strips to create handles across the basket from opposite sides.
Or…
Weave all the strips together, cutting and folding the loose ends back over the weave and securing with a glue stick.
Cut the corners (2 to 2.5 strips deep), then fold and tape the cut edges in place to form the basket base.
Tape or staple in place.
Staple extra strips in place as handles.
2. Filled paper eggs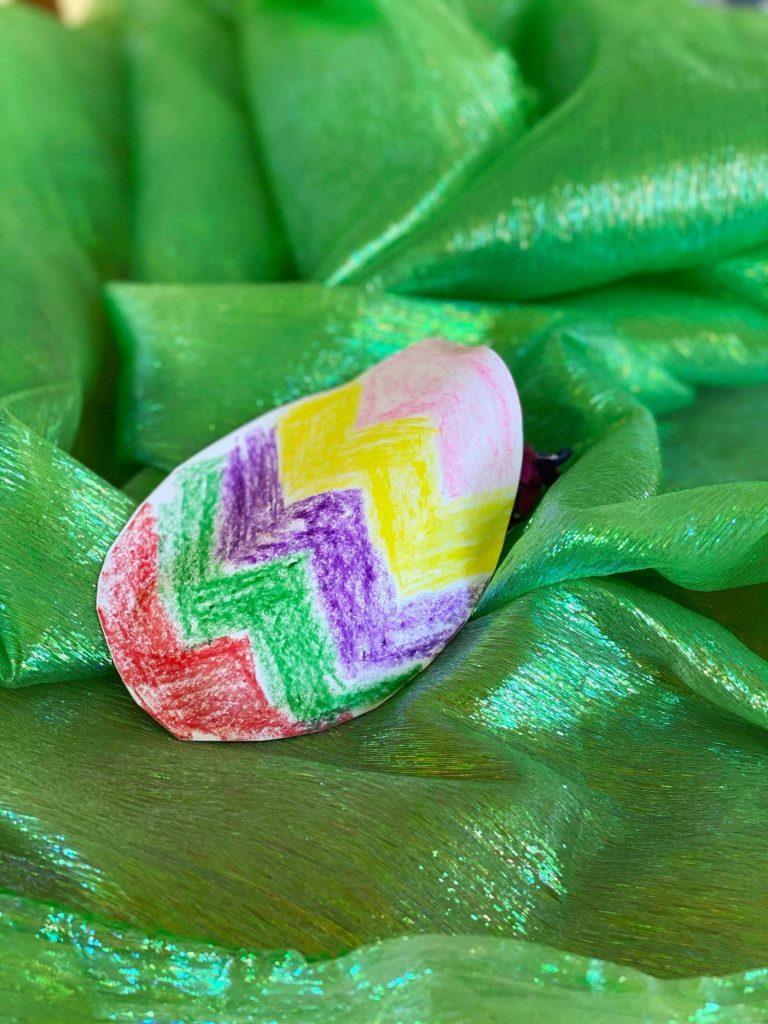 Fold an A4 piece of paper in half and half again.
Cut an oval shape through all the layers. You should have 4 ovals.
Glue 2 ovals together, leaving an opening at the top. Repeat with the remaining ovals.
Have the kids decorate their "egg".
Fill with treats, snacks, dried fruit or a note and close the top with glue or tape.
Hide them around the house, or decorate a shrub with the eggs for Easter hunters to find.
3. Homemade hoppy bunny
Decorate a cone of paper or card and turn it into a cute bunny.
Tape 2 strips of fan-folded paper inside the cone, with the last fold poking out in front of the base of the cone.
Glue a pompom to the end of each strip.
Attach a loop of string or wool to the peak for your child to hold.
When they lift their bunny, the folds of paper will stretch down like long bunny legs.
4. Creative painted rock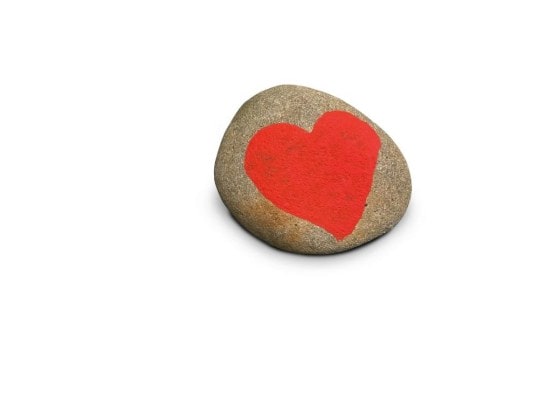 Easter hunts aren't solely for chocolate eggs. Painted stones can be just as fun to collect – over and over again. The joy is in the finding. Make sure you keep a few stones aside for the kids to create their own painted treasures, too. Waterproof craft paint or acrylic paint works best. It can be a great way to use up old nail polish too. But when it comes to the kids, poster paints are easiest to clean up. When using poster paints, start with a base coat of colour, then build up the layers as they dry. You can always varnish the stone afterwards to make the artwork last.
5. Easter musical statues
Game time, try a game of Hop Stop. It's just like musical statues, except the kids hop or bunny-jump around them music and have to freeze when the music stops. If they move, they're out!