*This is a voiceover created by AI and therefore some of the words or pronunciations may be incorrect. We hope you still enjoy this listening experience.

378 people were killed on New Zealand roads in car accidents last year and 5% of accidents in NZ are caused by faulty cars. Mechanical failure is often an overlooked factor in crashes, but malfunctions in seatbelts, brakes, airbags, tyres, and steering can be lethal. Steph Kennard, the founder of a new, free to download app called Bonnet, intends to prevent crashes caused by vehicle failure with phone safety alerts in regards to your car's admin needs.
Bonnet centralises servicing dates, mileage, restitration, and warrant of fitness details all in one place on your phone, making life simple with notifications when you are getting close to a due date. For fleet owners and trucking companies, it replaces manual systems that run the risk of hefty company fines if records are not kept correctly. A quarter of Bonnet users discovered they were overdue on their WOF the minute they filled in their details on the app!
WOMAN+ spoke with Bonnet founder Steph Kennard about her experience in the vehicle industry and how this motivated her to make changes in car safety. 

Was there a particular instance that inspired you to create this app?
Yes, my previous role at Fiat Chrysler allowed me to work closely with our dealerships and service centres nationally. During this time, I witnessed a huge number of drivers forgetting to renew their licences through our service centres. It became evident that a significant portion of these cases stemmed from pure forgetfulness (data from Waka Katohi/NZTA also confirms our forgetfulness). This eye-opening experience served as the driving force behind my decision to develop BONNET which effectively addresses the challenges associated with vehicle admin. Even though it's right there on the windscreen, it's not enough of a signal for many of us to action – a lot happens between getting out of the car and reaching the front door – especially if you've got children! If you're a multi-car family it's great too, because you can have all of your cars monitored in one place. You can feel completely in control and know that your teens or family members are driving safe cars.
Have you ever had an expired WOF?
Ha, yes! I think most New Zealanders have. In my case, I failed to realise that my WOF was approaching its due date until it was already too late to get one before it expired. When I eventually took my car for inspection, I discovered I needed new tyres! Consequently, the combination of waiting for the new tyres and my lack of awareness regarding the expiration of my WOF left me driving unwarranted for two weeks!
What experience did you have in the vehicle industry before creating Bonnet?
I've had extensive experience in the vehicle industry. Growing up, cars were always a part of my life. My dad was a race car driver, and my uncle owned a web design agency that built websites for renowned brands like Audi and Ford. I was fortunate enough to work for my uncle's agency from the age of 15 and eventually became their senior designer before getting poached by Fiat Chrysler, and the rest is history!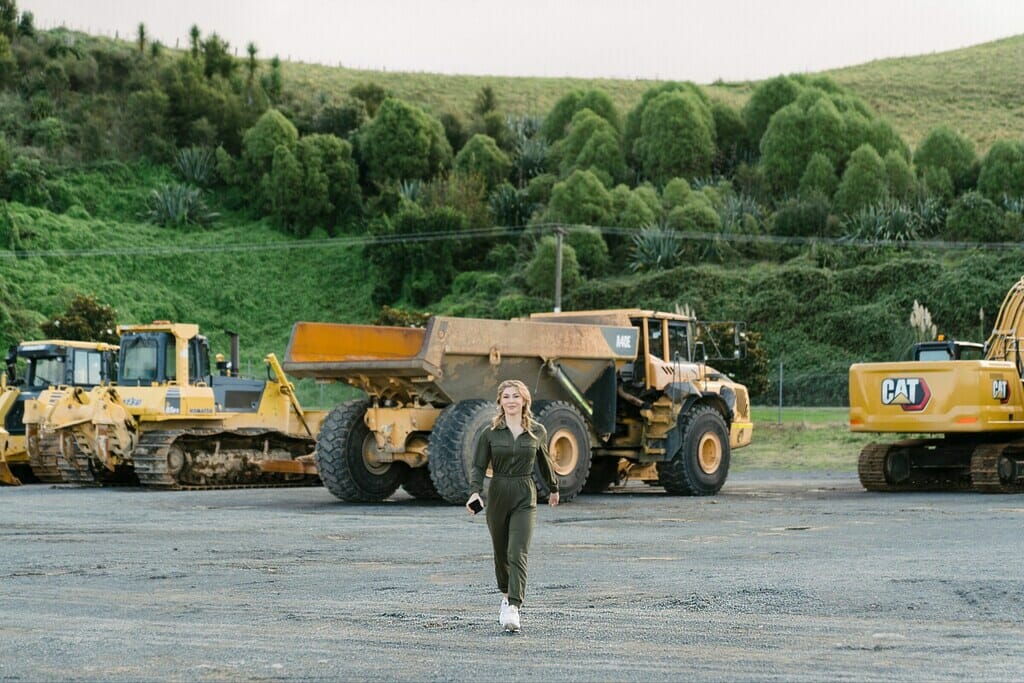 Could Bonnet potentially alter our annual road toll?
Absolutely! Bonnet has not only reminded over a third of our users about their overdue licensing but also connected them with service agents, which they book seamlessly. WOFs ensure seat belts, tyres, breaks etc are in proper working order, Bonnet plays a vital role in reminding drivers their WOF is due and thus preventing potential issues before they lead to a critical event. Additionally, we are currently developing a tyre tread checker. New vehicles don't legally require a warrant for three years, but tyre replacement is typically needed annually, and a lot of people don't know that! Our aim is that Bonnet will contribute to reducing New Zealand's annual road toll.
What are some future features of Bonnet and how will they monitor our car's safety?
As mentioned, we are developing a tire tread calculator that will alert drivers when their tyre treads reach low levels. We are also releasing service logs for all vehicles which will be transferable when a vehicle is sold, which will be great for new owners to keep track of what has or hasn't been done to their new car. We are also releasing a video section of the app offering a range of video how-tos. Whether you need guidance on an oil change, windscreen wiper replacement, or even changing a tyre, we aim to empower our users to perform these tasks at home confidently. This way, in situations where you find yourself stuck on the side of the road, you'll know what to do.
Download Bonnet by visiting their website here
Related Article: What's the Best Electric Vehicle for You?