From mega endorsement deals to activist athletes the star power of the players arriving here for the FIFA Women's World Cup will light up the tournament both on and off the field. Rikki Swannell highlights five to watch from the international field of athletes.
Sam Kerr – Australia



Perhaps no other player will go into the tournament with as much expectation and eyes on her as Sam Kerr. Australia's star forward will carry the hopes of her co-hosting nation on her shoulders and her every move will be scrutinised in minute detail. Fast, technically outstanding and with a nose for goal, Kerr made her debut for Australia aged just 15, and at 29, this will be her fourth World Cup.
Kerr, like many stars of this tournament, is forthright in her views on equality for women's sport and LGBTQ+ rights. Such is her status in her homeland, she recently led the Australian delegation at the coronation of King Charles.

Already an icon of the sport, if Sam Kerr can help Australia lift the trophy at home her star power will become stratospheric.
Alex Morgan – USA




Two-time World Cup winner, Olympic gold medallist, entrepreneur, children's author, mum, and a black belt in karate. There's not a whole lot Alex Morgan can't do or hasn't done.
As one of the many stars of the US Women's National Team (UWNT) as it's commonly known, Morgan has been at the forefront of turning women's soccer into a powerhouse in global sport over the past decade.
Along with fellow star athletes Chloe Kim (snowboarding), Simone Manuel (swimming) and Sue Bird (basketball), Morgan founded media company Togethxr which is described as "an unapologetic platform where representation and equality is the norm. A place where culture,
activism, lifestyle, and sports converge".
Ada Hegerberg – Norway




Ada Hegerberg is all about turning words into actions.
Hegerberg missed the last World Cup after stepping away from Norway's national team for five years to make a stand in the fight for equal pay. It wasn't all about the money for the champion striker as she also highlighted the comparative lack of resources, opportunities, academies and camps available for girls. It worked, as Norway became the first national federation to implement an equal pay deal for its men's and women's teams.

Named best female player in 2018 when she went viral through no fault of her own (look up the Ballon d'Or ceremony and try not to get a headache as you roll your eyes), Hegerberg commands big time endorsement deals and interest from the world's top clubs.
Alessia Russo – England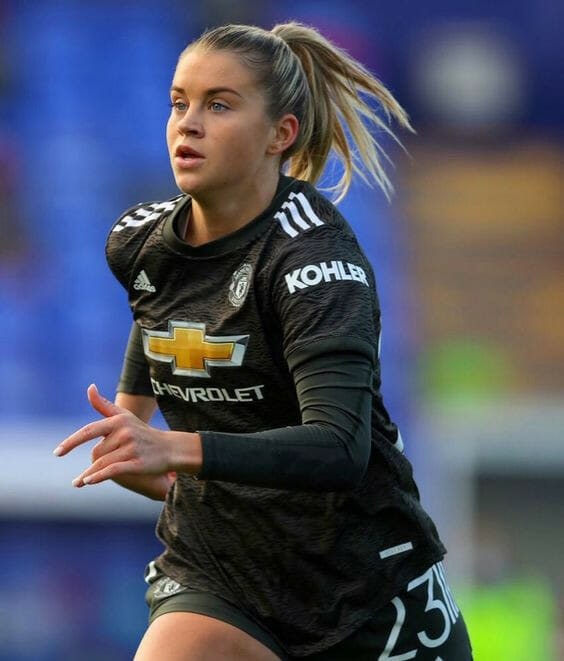 When England stunned the football world by winning the European Championship on home soil last year many of the team went from being familiar-ish faces to household names.

One player at the centre of it who was perhaps an unlikely heroine was Manchester United forward Alessia Russo. She came off the bench in all six games, scoring in four of them and in many instances helped turned things in England's favour – Google "Alessia Russo back
heel" to see the most outrageous goal in the Lionesses semi final against Sweden.

Russo is now the centre of attention in more ways than one, with rumours that she could make a world record transfer to English club side Arsenal (football thrives on transfer rumours and how much money clubs fork out for players)
With serious injuries ruling two key players in Beth Mead and captain Leah Williamson, look to the likes of Alessia Russo to again make England serious contenders.
Marta – Brazil




Like Pele or Ronaldo, Marta's so good she only needs one name.

About to play in her sixth World Cup, Marta is seen by many as the player who changed the game for women's football. Few can match the goal scoring ability of the Brazilian star who holds or has broken more goal scoring records than most of us can remember.

The six-time World Player of the Year comes into the tournament after recovering from a serious knee injury and is now 37-years old, but even if age and injury have slowed her Marta remains the inspiration for generations of players.
With squads of 23 players each nation is chock full of genuine superstars, women who are kind of a big deal in their home countries and other players ready to show their skills in the shop window of global sport. These five are just the beginning.
Related Article: FIFA 101