Running on empty? Here's a clever way to make sure your body is topped up every day with easily absorbed, immune-boosting vitamin C.
We all need the boost vitamin C can give us – whether you're a marathon runner pushing your body to its limits, a businesswoman with a gruelling international travel schedule or a mum who's permanently short of sleep.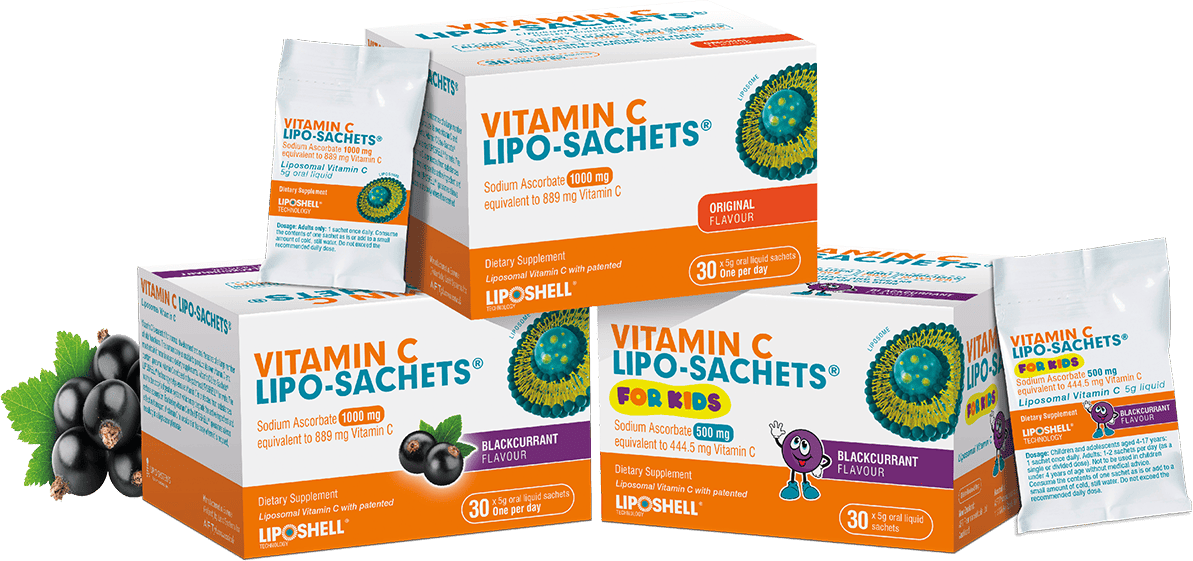 Vitamin C supports your immune system and helps reduce the frequency and severity of ills and chills, which have hit so many of us this year. It also helps you bounce back if you've been hit by a bug. Women in particular need vitamin C, because it supports iron absorption, helping prevent energy sapping anaemia.
Vitamin C will also help you look your best – it helps protects cells from harmful free-radicals due to its antioxidant properties and supports the production of collagen, essential for healthy skin. Your body can't make Vitamin C itself and eliminates any that's unused, so to stay healthy you need a regular intake of this important vitamin in an easily absorbable form.
Which is where new generation liposomal vitamin C comes in. It uses patented Liposhell® technology that's proven to provide 80 percent higher absorption than standard vitamin C, so your body will be getting exactly what it needs when it needs it. Handily packaged in single-dose foil sachets, Vitamin C Lipo-Sachets® dissolve easily in water. The sachets are free from alcohol, sugar, gluten and GMO, do not contain artificial flavours or colours, and are suitable for vegans.
They're available in blackcurrant flavour, and there are also Vitamin C Lipo-Sachets® especially for kids. Vitamin C Lipo-Sachets® deliver nature's goodness through today's most up-to-date technology to help keep you healthy. Lipo-Sachets® are available at all good pharmacies, health and grocery stores.
Advertorial