For Lucy Burke, Tauranga is the perfect place to nurture a young family, a busy events company and a laidback, beachy lifestyle.
Where do you call home?
Tauranga Moana.
Who do you live with?
My husband Hayden and our two boys, Mickey, seven, and Dusty, four.
What is your home like?
Between running the business and our kids and their one million activities and school, we don't spend a large amount of our time at home. When we do, it is a cosy, easy living space. I am not overly precious, so our kids have
the space to be kids, while I clean up behind them.
How would you describe your interior style?
Eclectic! I have a pretty neutral colour palette when it comes to my own style, so when it comes to my home, I feel like I gravitate towards colour and anything a bit kooky.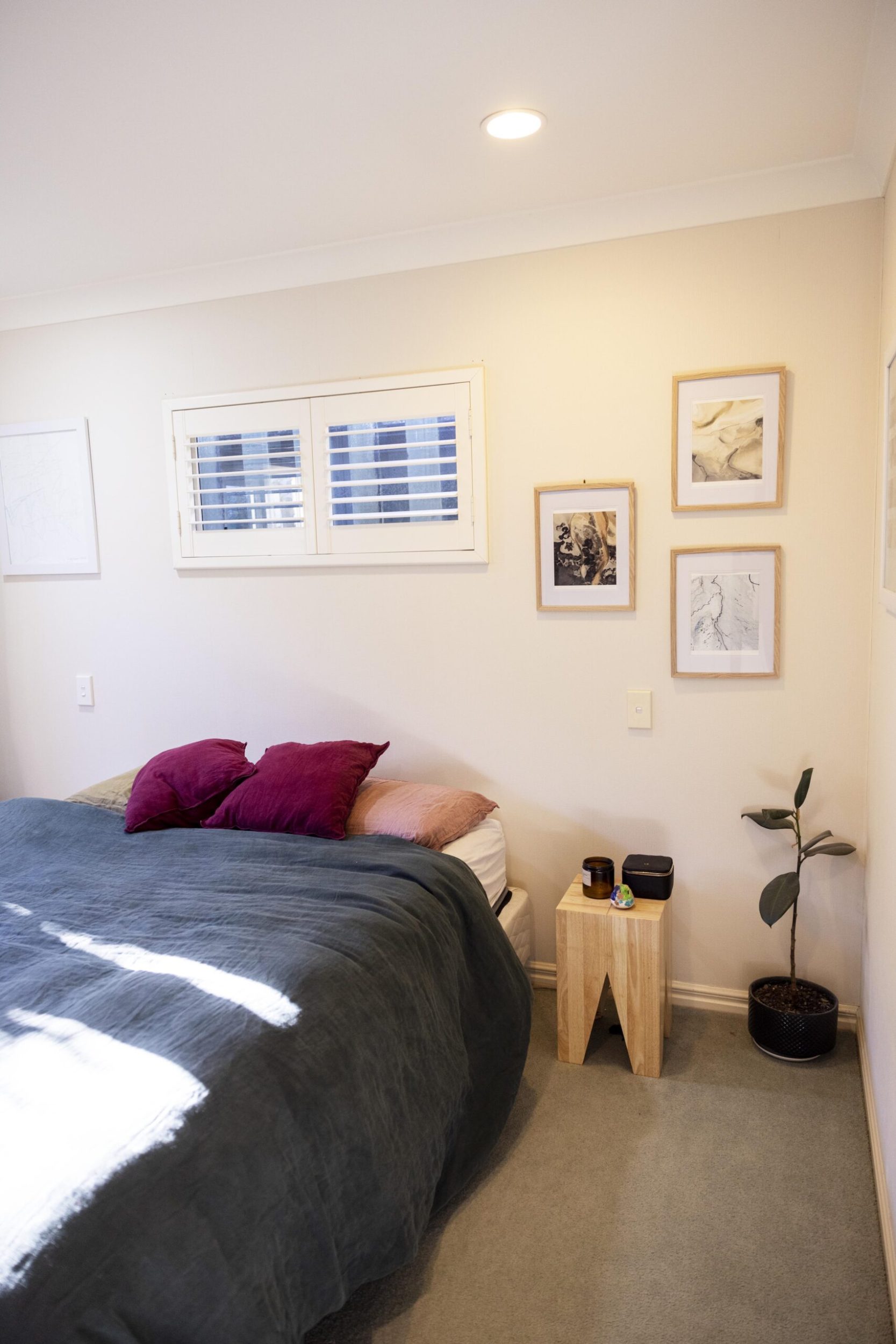 I have a strong love of mid-century Palm Springs and a real passion for collecting interesting and timeless furniture pieces and art.
You work in the events industry. What is a typical day like?
Full on! I start early, before the kids wake up, and get through any emergency emails first thing. Then it's coffee, breakfast and getting the kids to school before heading to the office. I have an amazing team behind me – we chat about what's coming up and what needs to be done. No two days are the same. I have a lot of communication with my beautiful clients, bookings and floor plans to do, and all of the admin that goes into running a business, but I try to keep the afternoon free for a project – redoing the showroom, looking at upcoming furniture trends, social media strategy – before it's time to pick up the kids.
What's the first thing you do when you get home after a busy day?
Cuddle my kids! From there, it is catching up with all the household chores that I am terrible at keeping on top of and starting on a family dinner.
What do you love about your neighbourhood?
We live two minutes from our son's school, which gives it such a community feel, meaning he can walk to and from school and ride his bike around the neighbourhood. It's also central to so many Tauranga hot spots. We are close to the CBD and beaches, and the Mount is just over the bridge.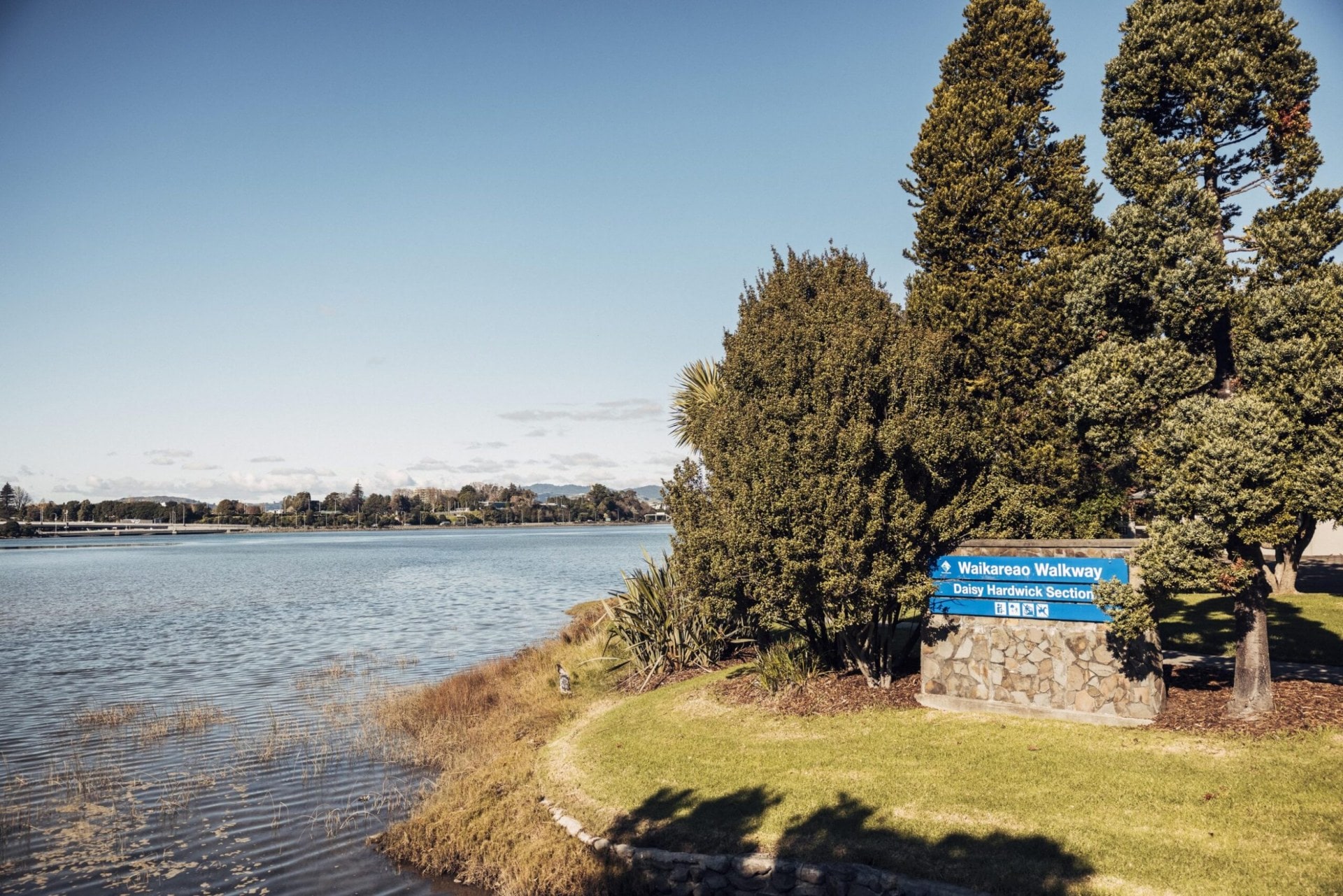 Best cocktail in town?
Bar Centrale for a glass of champagne, then a negroni. Always.
Where are your favourite places to eat?
For a long lunch or dinner, Sugo and Bar Centrale in Tauranga, and Alpino in the Mount are my go-to's. Both have great food, the staff are awesome and I love the vibe. There are plenty of delicious cafés – Benny & Brew is a regular stop, Love Rosie is great, Spongedrop has the best cheese scones, and if the Lucky Lucky Noodle cart is out and about, this is a fave!
And what about shopping?
I always tell people that shopping is my one and only vice. I am very selective about what I buy – in both clothing and homeware – and I buy less but buy quality. I spend a lot of time looking for one-off designer pieces on Trade Me and I have a few favourite clothing designers I trust with my life, so I can buy online and locally. The label Marle is a staple in my closet.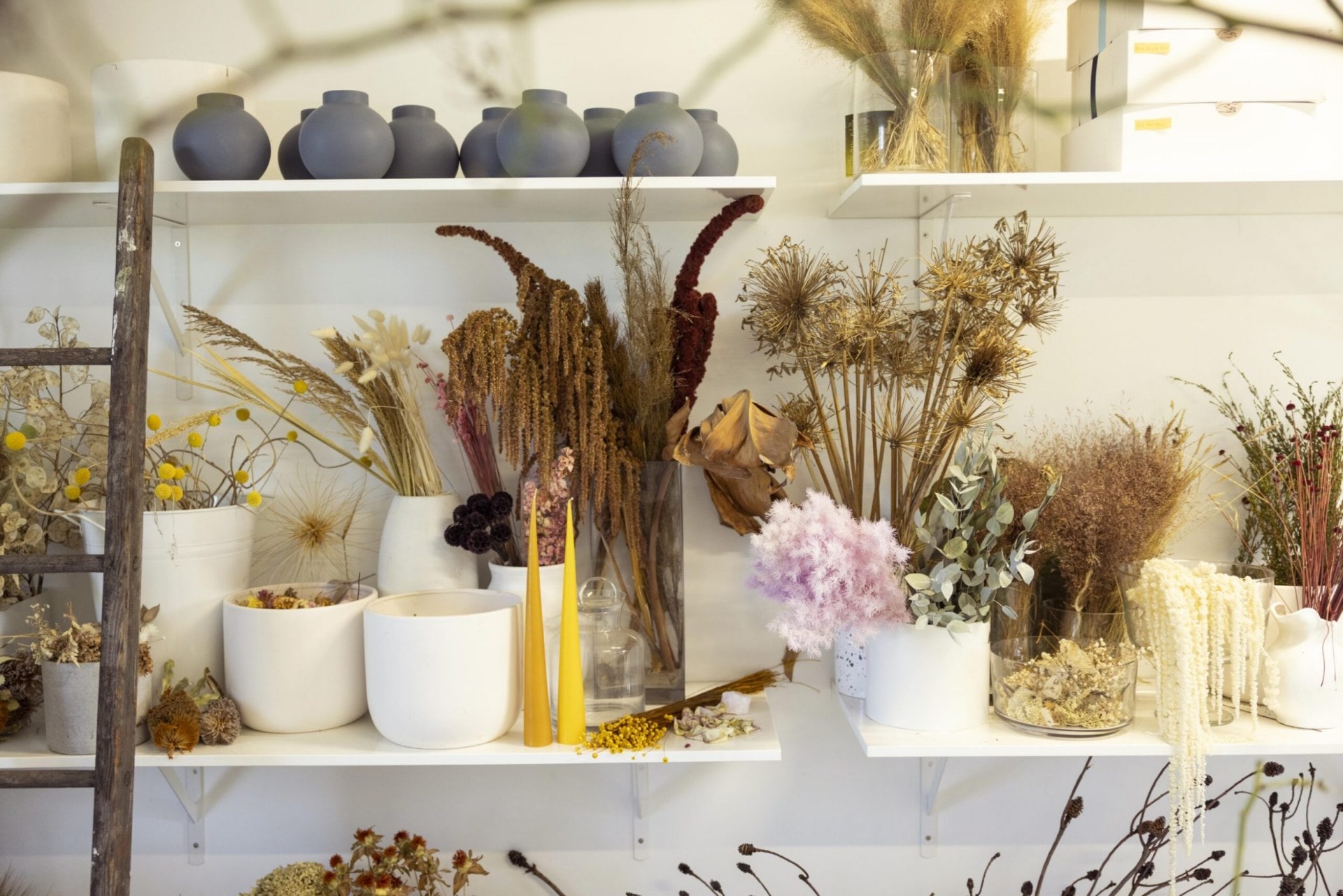 What was your most recent purchase for your home?
An amazing glass and concrete hall table. It's incredible, a very lucky Trade Me find.
Where do you go for a local dose of nature?
Any of the beaches around the bay. Some of the smaller beaches around the harbour are super easy or we head over to Mt Maunganui. We also love going out to the family farm in Katikati, which is beautiful.
And what about arts and culture?
Tauranga Art Gallery is a firm favourite with the kids.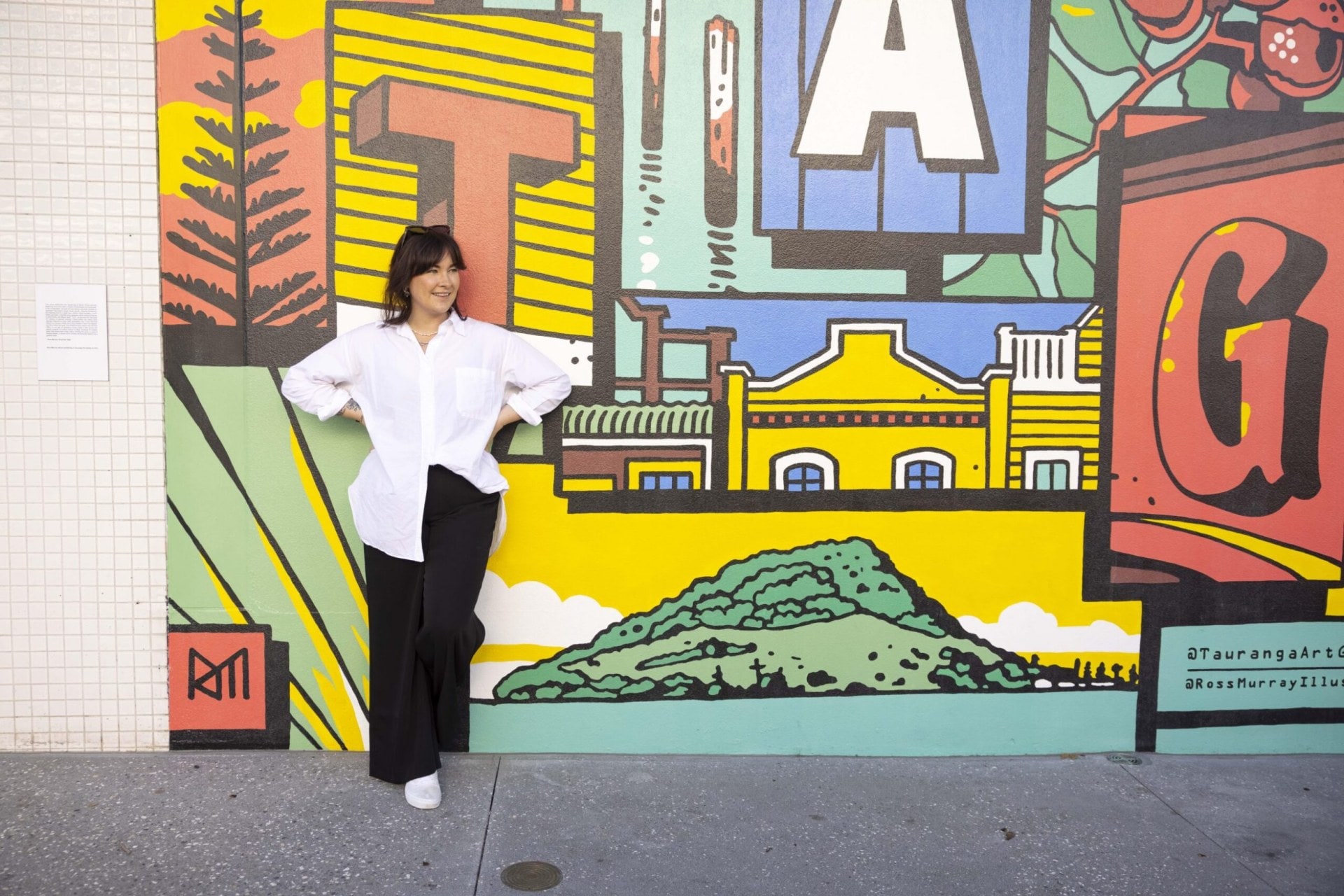 Any hidden gems or top tips for things to do?
On a sunny afternoon, The Island is a great place to meet up with friends. It has a huge outside area with a playground where the kids can run riot while I catch up with friends for pizza and drinks. Avenue Pizza at the tenpin bowling alley is fantastic. A real hidden gem.