From living in caravan parks to heading a multinational corporation, Vanessa Sorenson has certainly come a long way in life. The Microsoft NZ managing director shares her unconventional past with Nicky Pellegrino.
Nothing about Vanessa Sorenson's upbringing seemed likely to set her on a path to success. She was the poor kid from the wrong side of town, the one that mothers didn't want their daughters to hang out with, and she left school at 16 with no qualifications at all.
Yet today, Vanessa is among this country's leading businesswomen, having broken through numerous barriers to reach the top as head of tech company Microsoft NZ.
For a long time, Vanessa didn't talk about her past. She struggled with imposter syndrome and worried that if people knew where she came from, they would judge her for it and think she wasn't good enough.
"I always felt, through my whole career, 'What if they find out I grew up in a caravan park and was trailer trash? What if they find out I'm not educated?'" she says.
But recently, Vanessa realised her story has the power to help other people, so she is starting to share it. It's a story that begins when she was nine and moved to Australia with her mother, stepfather and older brother. The family was rootless for a long time, drifting from one town to another, running out of money and eventually landing in Cairns.
"We ended up in Woree Caravan Park," says Vanessa. "It was one of the worst drifter-type caravan parks. We lived there for three years and that was the longest I went to any one school."
There were no role models, few people who encouraged her; the family was poor and life in that caravan park was hard.
"It was a pretty bad environment. I went hungry, I slept on the floor. When I was 15, my mum had another child – she hadn't even known she was pregnant and then beautiful little Terri-Lee was born.
"But even in the darkest times in that caravan park, I was the kid that was running around and having fun. And I think I always knew that some day I'd have a different life."
Not surprisingly, she didn't shine academically and was always "just average". So when her mother said she could leave school as long as she got a job, she found work in a shoe shop and later as a receptionist for the shuttle bus at Cairns Airport.
The game changer for Vanessa was breaking up with the boyfriend she had been with since she was 13. His family had been kind, letting her stay with them at weekends, and without him she realised there was nothing very good happening for her in Cairns.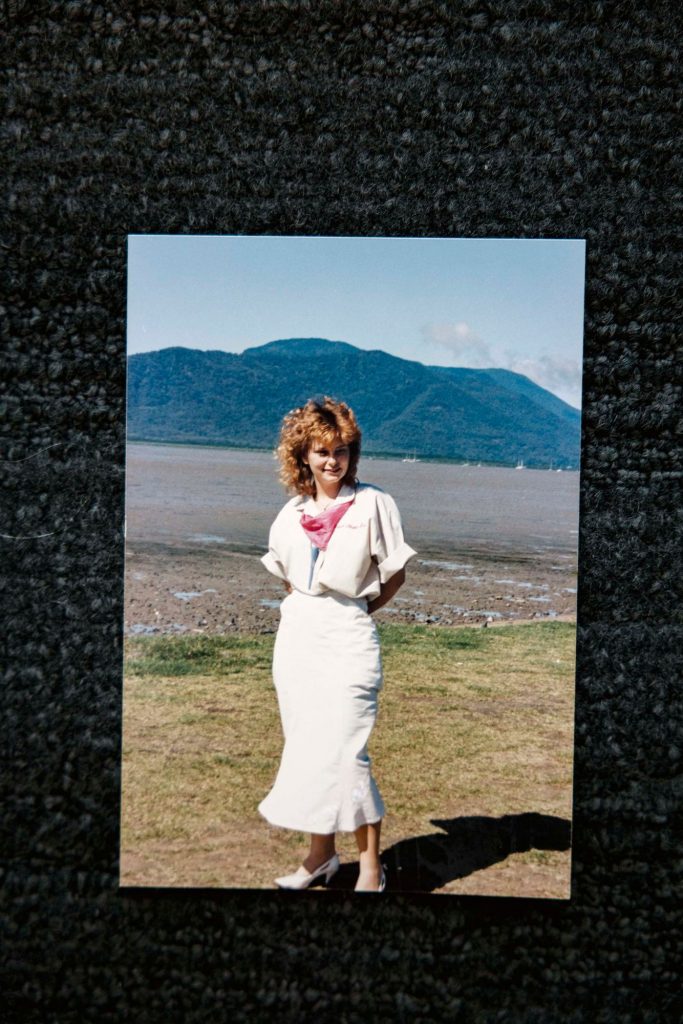 "I knew it was time to get out. So I packed up my one suitcase and rang my father in Auckland from a phone box in a caravan park. I hadn't seen him in years. But when I told him I wanted to come home and he said,'Sure, any time,' I took it literally. I flew in on my own, took a cab to his house, knocked on his door and said, 'Hi, I'm your daughter.'"
Vanessa was 17, and moving into her father's Mt Eden villa gave her the stable home life she had been craving. It also provided her with the start of a career, as her dad's neighbour had an IT company and she became the receptionist there.
"I had never even used a computer in my life," she says.
Before long, she had progressed to a sales role. Vanessa loved the job and her colleagues. For the first time she was successful and it felt good. Then everything came crashing down when she was accused of stealing confidential client information.
"They fired me on the spot and I was absolutely devastated," she says. "It's probably one of the worst things that's ever happened to me because they questioned my integrity. During my upbringing I'd seen enough liars and thieves to know that would never be me. So it really hit hard."
Vanessa fought to clear her name and when the case went to mediation, she won a full apology, a reference and cash settlement. It was tough, but the whole experience taught her a lot.
"You get knocked down and you get up again," she says. "I think in your lifetime you're either fired or made redundant at least once."
The person she leant on most during that time was Chris, the man she fell in love with at the age of 18 and has been with ever since. Nine years older than her, he too is in the IT industry and they share a passion for Harley-Davidsons. Vanessa says Chris is her soulmate, the person who knows her best, and with him she has the settled, sane life she has always needed.
"I was 23 when we got married. I drove my father's 1930s Studebaker followed by a procession of Harleys, and it was the most magical day of my life."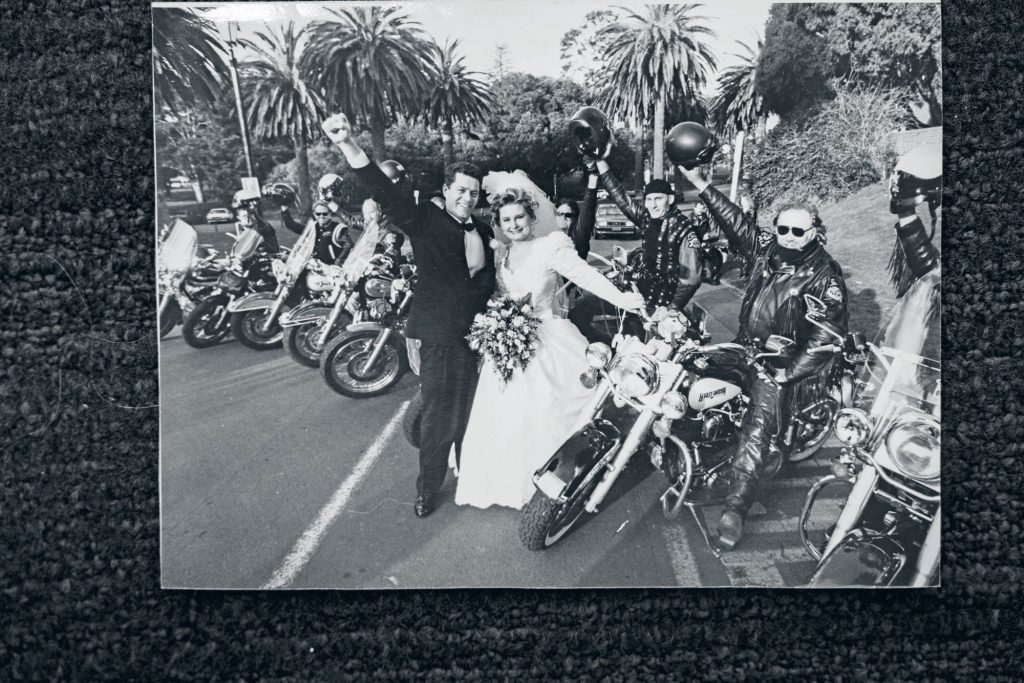 Her career proper started after that.
She got a job at tech company WangNZ, which became Gen-i, which was bought by Telecom, which turned into Spark. Vanessa rode out all those changes, gradually working her way up in this very male-dominated world.
"Every promotion I had, I never felt I was ready or good enough," she admits.
Even when she didn't feel confident, she managed to project it, but as she climbed the ladder, the stress of that took a toll. "You can't fake it forever, you just can't," she says.
Eventually, Vanessa turned to a counsellor and the help she got was invaluable. "A lot of it was unpacking my life, and the things I'd seen and been part of, things that were holding me back. And then I was able to step forward."
Last April, she took her biggest step forward so far into the leadership role at Microsoft NZ, and what followed was a baptism of fire. First there was the pandemic, then this year Microsoft suffered a massive global data breach.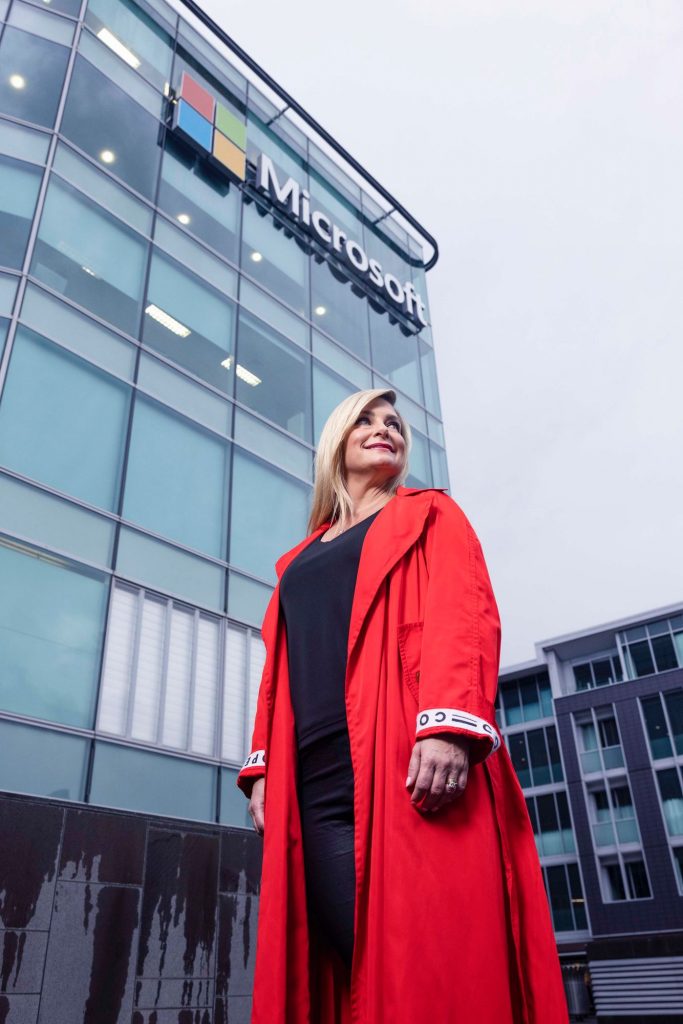 Every day there is a new challenge, but this is Vanessa's dream job, partly because it is exciting to be at the forefront of technical innovations that are shaping our future, such as artificial intelligence, but more crucially because it has given her a platform to do good. Lots of people talk about diversity, but she gets really excited about it. She is actively working to get more women, more Māori and Pasifika, more workers with disabilities, and more LGBTQ+ people into the tech industry. Through mentoring and intern programmes, she aims to reach young people who, like her, don't think they have the right sort of background.
"I'm trying to shine a light that shows that no matter where you come from, you can make it. I'm proof because I survived and thrived," she says.
I'm trying to shine a light that shows that no matter where you come from, you can make it.
Big corporates are daunting places, and far too often Vanessa still finds herself the only woman in the room, but she is doing what she can to make a difference. "I do believe you can change a community one person at a time," she says.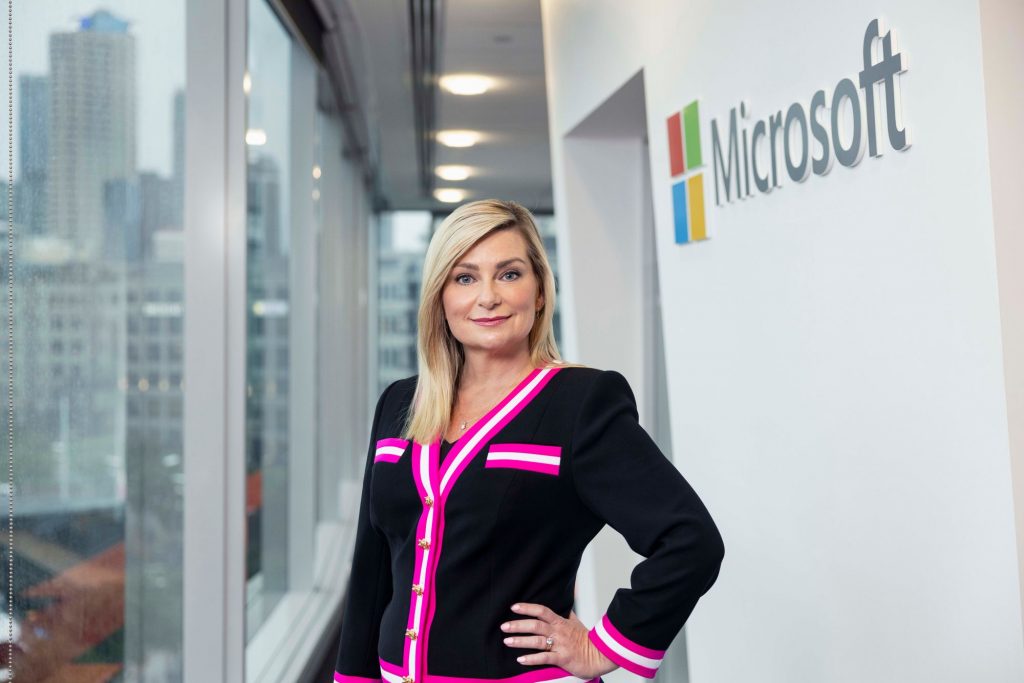 She thinks a big part of the problem is that too many women don't back themselves. They think they're not good enough. They worry about lacking skills and not having all the answers.
"What I've learnt is that no one really knows how to do that next job," she says. "You sink and you swim. And I've had times in my career when I've nearly sunk."
You don't get to be as successful as Vanessa without working insanely hard. Ten-hour days are the norm and there are times when she drives herself too far.
"This time last year, I didn't know how to switch off," she admits. "I was working every hour and then not sleeping, so I was up at night emailing."
It was Chris who told her things had to change because he was worried about her. So now Vanessa is directing some of her immense energy and drive into creating better work- life balance.
"I'm doing breathing classes and trying to meditate, learning to be kinder to myself," she says. "Most people need to energise upwards but I've realised I need to slow down. I love a massage, or walking my miniature Schnauzer dog Molly, or listening to podcasts, or just having dinner with my family." Vanessa very nearly didn't have kids because she couldn't imagine how she would approach the juggle of family and career. "I knew how hard it was because of Terri-Lee. I knew it wasn't all about the stroller and the look."
Then in her mid-thirties, she made up her mind. "I remember going home to Chris and saying I wanted a baby. He was cleaning the pool and just about fell in."
Daughter Grace is 15 now and son Jack is 12. Vanessa and Chris have raised them with the help of nannies and she believes being a mother has made her better at running a business.
"I've learnt more about leadership having kids," she says. "More about empathy and definitely more about love."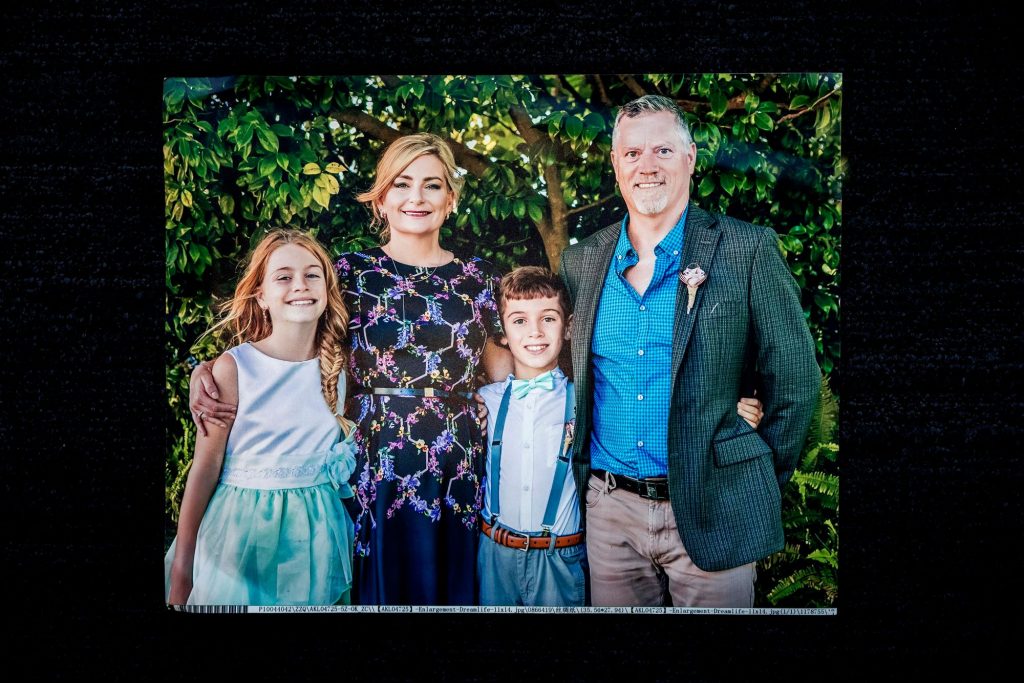 I've learnt more about leadership having kids. More about empathy and definitely more about love.
Her lack of formal education is still something that bothers her. "You wouldn't want me on your Trivial Pursuit team," she says with a laugh. "I missed out on so much general knowledge because I went to so many different schools – I think there was a whole year when my brother and I didn't go to school, we were living in tents at one point."
She has educated herself, and is never shy to pick up the phone and call other business leaders who she now considers mentors, among them former head of Air New Zealand Rob Fyfe.
If Vanessa had stayed in that caravan park in Cairns, the plan was to become a hairdresser. "If I'd done that then I'd have owned a chain of salons eventually," she says. "No matter what I'd got into, I'd be this way. Something in me leans into the harder stuff, I don't know why."
It was a colleague who encouraged her to tell the story of where she comes from. The first time she did it was as the keynote speaker at a women's event. "I bawled my eyes out through the whole thing."
Vanessa turns 50 this year. She is more comfortable in herself, less concerned about being judged as not good enough, and not interested in hiding.
"It's my story and it's out now and I'm OK with that," she says. "No one can hurt me with it anymore.
This month, Microsoft NZ announced the #10KWahine initiative, which aims to provide 10,000 women with free training in digital technologies by the end of 2022, either through online Microsoft Learn courses, on-the-job training, internships or other initiatives.
"We wanted to do something big to shake things up, bring a whole raft of organisations together and help female students and Māori and Pasifika women, mid-career workers looking for a change or those returning to work get opportunities they may never have had before," says Vanessa.