Author and social media success story Rebekah Ballagh tells Sharon Stephenson how she drew inspiration from her own life to make the world a less anxious place.
Is Rebekah Ballagh the nicest woman in New Zealand?
Quite possibly.
When I email to reschedule our interview following the death of my father-in-law, the Nelson-based mental health advocate ("Call me Becks") and one of Aotearoa's most successful influencers sends me several messages about coping with grief, the value of being kind to myself and using breathing techniques to centre my mind.
When we finally chat by Skype, as she strolls around the vineyards surrounding her rented home and I watch from 277km away, she's even kinder.
"With grief, it's important to allow space for your emotions, so that when they come up you can acknowledge them and try to be gentle with yourself," she says softly. "One of my favourite sayings is: treat yourself as you would treat a small child. We're so good at being compassionate to others but we're not so good at being kind to ourselves."
Compassion hasn't been in short supply in Beck's life. Neither has success. The 33-year-old won the internet with @journey_to_wellness_, her Instagram platform dedicated to smashing the stigma around mental health with cute illustrations and bite-sized pieces of wisdom such as "What you choose to focus on will grow" and "Face your anxiety with curiosity and acceptance". It's earned Becks a dedicated following of around 322,000, half of whom live overseas (mainly in the US).
"It's crazy how it happened," she says of the social media account she started to help the students she once counselled at Nelson's Waimea College. "It took on a life of its own."
That includes being approached by a US woman who commissioned Becks to provide literary resources for schools and, closer to home, by publishers Allen & Unwin who asked her to turn her snippets of wisdom into a book. The result is Note to Self: The Secrets of Calm, a 190-page book that helps readers tackle everyday issues such as anxiety, depression and stress.
"I thought someone was playing a trick on me when the publishers called," she says with a laugh. "So many people suggested I write a book but I didn't think it would actually happen."
When the mother of 16-month-old Mikah thought about writing a book, it didn't involve lockdowns or living in an 80sqm house with her plumber husband Hamish, her mother, stepfather and four dogs.
"We sold our house so we could build one, but Covid put a halt to that. So we moved in with my mother, which was great as she helped with Mikah while I worked on the book. But it was pretty cramped and one of the dogs got excited and bit Mikah on the nose, which meant a trip to the hospital. Luckily, she was OK."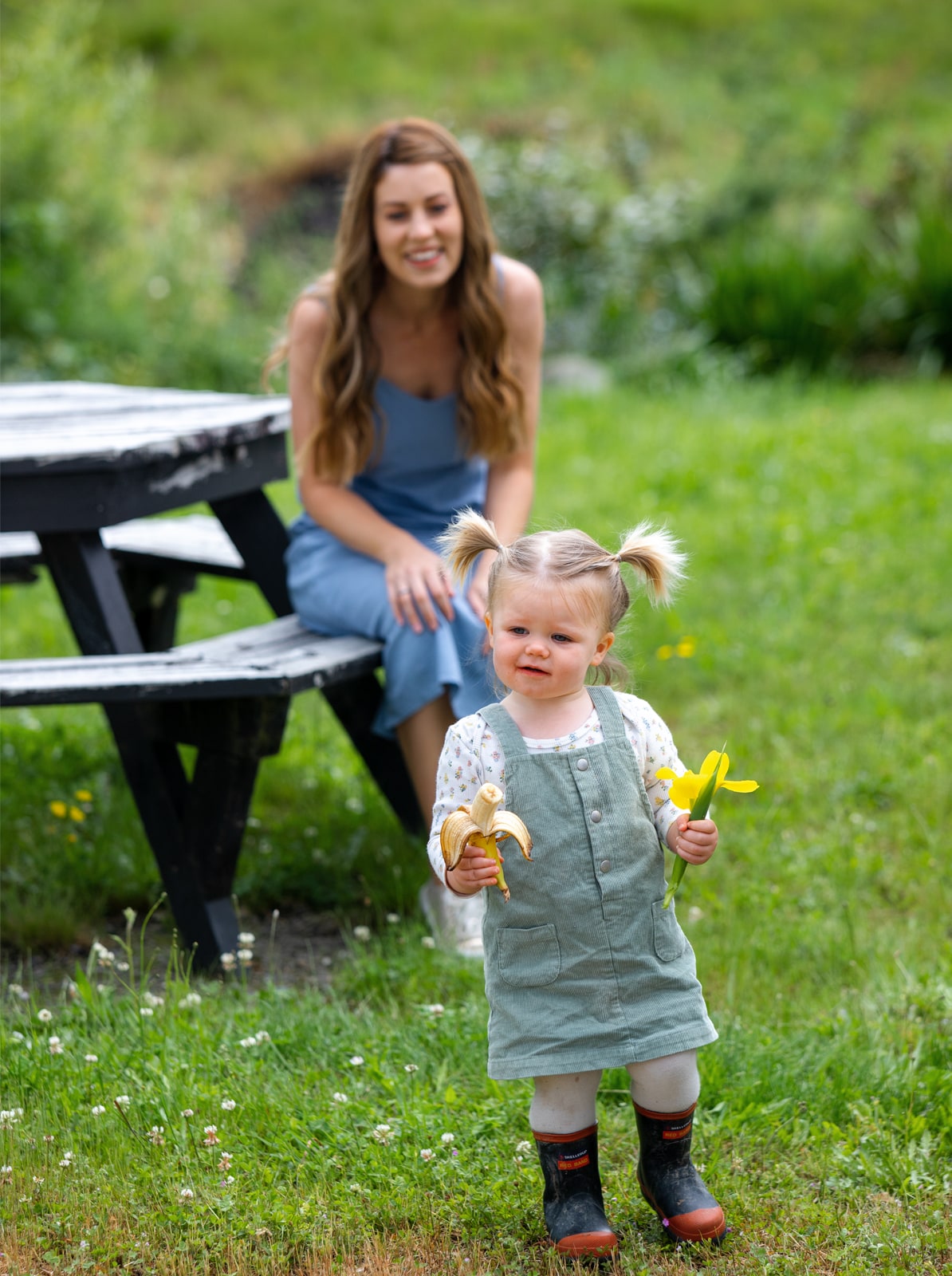 Becks spent every minute that her daughter was asleep creating more than 200 illustrations and drafting the book's uplifting copy, which is either her original words or adapted from existing wellbeing tools.
But the long days and nights were worth it to get her book out into the world. "I want people to know it's normal to feel anxious or depressed, that there are tools that can help reframe your thoughts and rewrite your own narrative in a way that can change your life. That's what I hope this book will do."
That Becks should influence the mental health of thousands of people across the world should probably come as no surprise.
Born and raised in Nelson, the only child knew about mental health issues from an early age because of an uncle who committed suicide at 20 and a mother who suffered from post-natal depression and agoraphobia that not only went undiagnosed, but was also kept secret.
"Mum couldn't leave the house without me for a few years. It was a different world back then, but she thought if people knew, they might take her child away from her."
When Becks was 10, her mother finally went to a doctor who helped her get back on track.
Becks too has known anxiety and panic attacks, starting as a child when she was unable to attend sleepovers and school camps because she'd get homesick and worry about how she'd get home. It followed her into adulthood, where she remembers suffering massive panic attacks during job interviews.
It's one of the reasons she gravitated to a career helping others, completing a bachelor of counselling in Wellington. "I've been there, I understand how hard it is and how important it is to have coping strategies. Though I wish I'd known about breathing techniques and challenging negative thoughts when I was younger."
She spent three and a bit years as a high school counsellor, helping students cope with everything from eating disorders to self-harm and attempted suicide.
"It was so much heavier than I had imagined. Things were never like that in my school days, but the level of social anxiety and depression many kids face these days really surprised me. I had kids come into my office and say they'd taken an overdose, things like that. There were some really dark days."
It's what inspired Becks' Instagram account. "I wanted to reach not only these kids but others out there experiencing mental health issues, especially those who couldn't afford counselling services. Even though I'm not an artist, only a doodler, it was a no-brainer to go the illustration route because so many people are visual learners and I didn't want them to feel like they had to wade through a text book."
A dinky illustration is an easy way to get tools and tips that can help make a meaningful change in your life.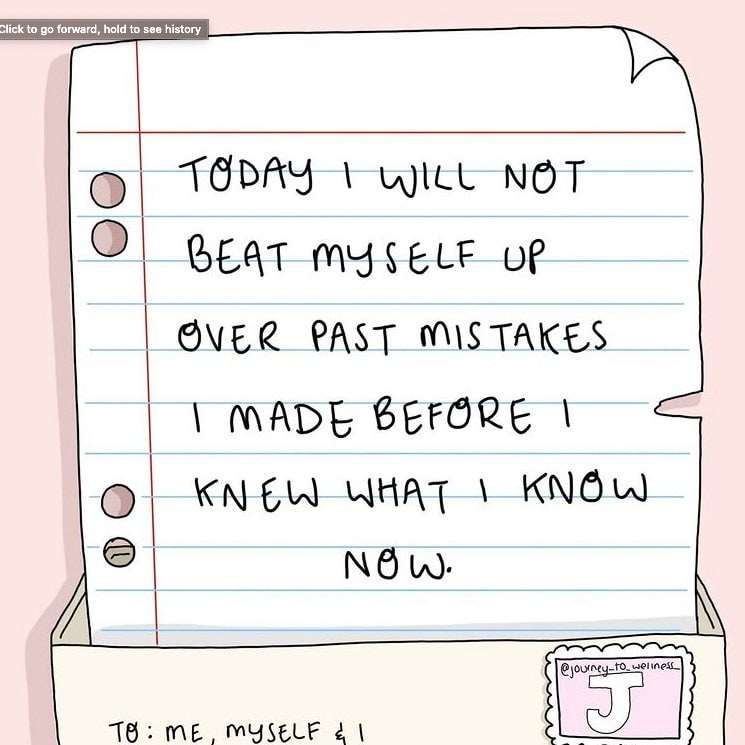 So successful has Becks' fledgling business been, she decided not to return to her counselling job after maternity leave. Up next is a children's book, again about anxiety, that she's collaborated on with Christchurch influencer Jess Urlichs. And she'd like to return to face-to-face counselling at some point, but in the form of workshops for women who "could come to my house and eat and drink delicious things and work through the insecurities and anxieties that so many of us have".
"There's so much power in realising that not all thoughts are true, that all feelings are valid and welcome and that you can really lean into anxiety and panic as a way to get through them."