As the mother-daughter duo behind The Herb Farm, Lynn Kirkland and Sarah Cowan play to their strengths in their working relationship.
In the late 1980s, Lynn Kirkland made two good decisions.
The first was to plant herbs and the second was to use those herbs to treat her son Craig's sore throat.
"I'd studied herbal medicine and was tired of doctors giving me antibiotics for everything," says Lynn, 69. "I thought there had to be a better way, so I made Craig a thyme infusion that worked immediately."
Ditto her daughter, Sarah Cowan, who used to suffer from migraines as a teenager. "I made Sarah chamomile compresses which got rid of the migraines."
When friends started to request the former teacher's herbal remedies, she repurposed the linen cupboard to store her growing range of lotions, potions and teas.
In 1993, Lynn and husband Bill sold their Palmerston North house to buy the farm next door, which was the start of The Herb Farm. Today, the company has 28 staff and its natural skincare, baby and healing ranges, made with herbs grown onsite, are sold by more than 150 stockists around New Zealand, as well as in Malaysia, Singapore, Hong Kong, China and Australia.
Sarah, 39, joined the company as CEO in 2006, shortly after returning from a three-year modelling stint in Milan – she missed her then boyfriend (now husband), builder Adam Cowan, and wanted to put her business degree to good use.
"It was good timing because I needed someone with the same values to help me grow the business, someone with the business knowledge I didn't have," says Lynn.
Today, the pair are a well-oiled machine: Sarah – mother of Taj, eight, and Sia, five – runs the business side, while Lynn is in charge of the expansive herb gardens and new product development. Even Craig works at the Herb Farm as a gardener.
Family, says Lynn, is the most important thing. "I handed over the business to Sarah and when her kids were young, she gave them to me to look after during the day. It's almost as if we swapped the things most precious to us."
The pair work so well together because they play to their strengths, admits Sarah. "Mum is allergic to paperwork and things like health and safety documentation or job descriptions. She just wants to be in the garden and developing new products. It works out well."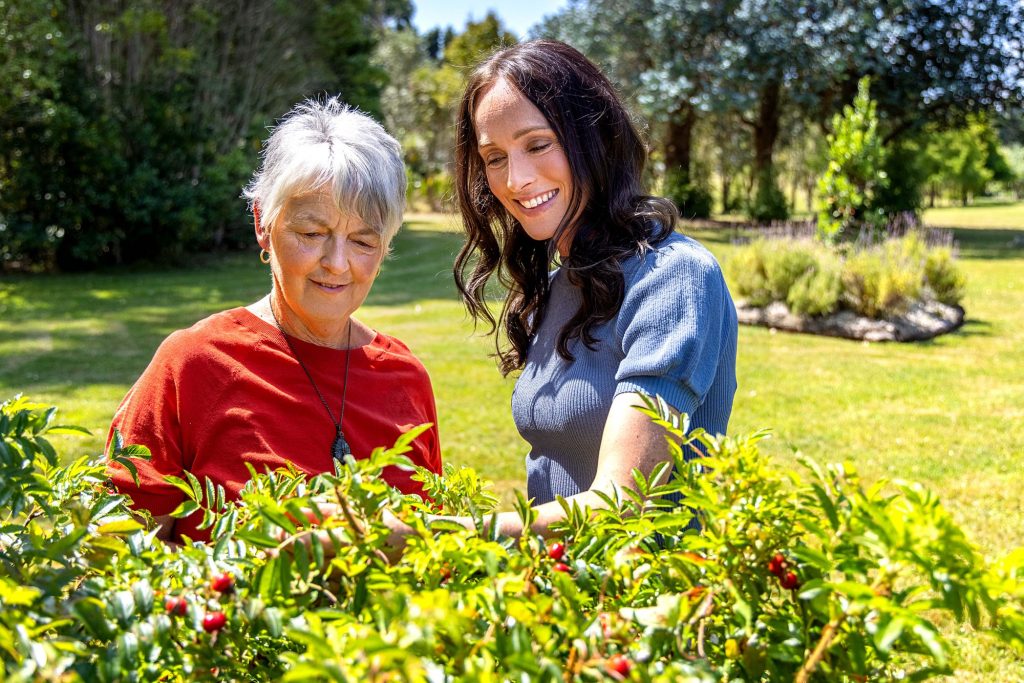 While they respect each other's contribution, they do admit to a few "robust discussions".
"We don't have to watch our Ps and Qs as we normally would with a colleague. But no matter what happens, she's still my mother and we have a fantastic relationship both at work and outside work."
Sarah lives five minutes away from The Herb Farm, which has since expanded to include a café and purpose-built factory.
Life, they say, is good. Especially for Lynn, who's published seven children's books, illustrated by Craig, which are aimed at helping kids make a connection with the land and what they eat.
"I couldn't have achieved what I have without Sarah or the rest of my family," she says.