Inspired by their daughter's food allergies, the Bennetts' natural snack business
has gone global. They tell Fiona Fraser about why their venture was ripe for the picking.
It's fair to say that Melanie Bennett is more than a little proud of her husband, Matthew. Right now, the pair are seated around their kitchen bench in Havelock North, where Matthew is describing how a crèche he's established to allow his female workers better access to paid employment – and contact through the day with their preschool children – has made a difference. "We reap the benefit of retaining committed staff, and they are able to keep working and supporting their families, so it's a win-win," he says.
But what's even more remarkable is that the crèche is in Africa.
"We knew that we had these amazing women working for us at our plant in Ghana," continues Matthew, the founder of Nibblish, a dried fruit company offering naturally baked, sulphite-free snacks, "but we were losing them when they became mothers and couldn't find a way to both work and take care of their children.
The solution, we realised, was to establish an on-site crèche, so that women no longer had to make that choice. We've also put buses on that pick up the mums and kids in the morning and bring them to our plant."
Melanie – a physiotherapist who met British-born Matthew "the typical way, in a pub in London" before bringing him home to New Zealand – says, as a mother herself, she's comforted knowing that Matthew's team in Africa are well taken care of. "I know the difference it makes for me, as a parent, having the flexibility of being close to the kids if they need me," she tells.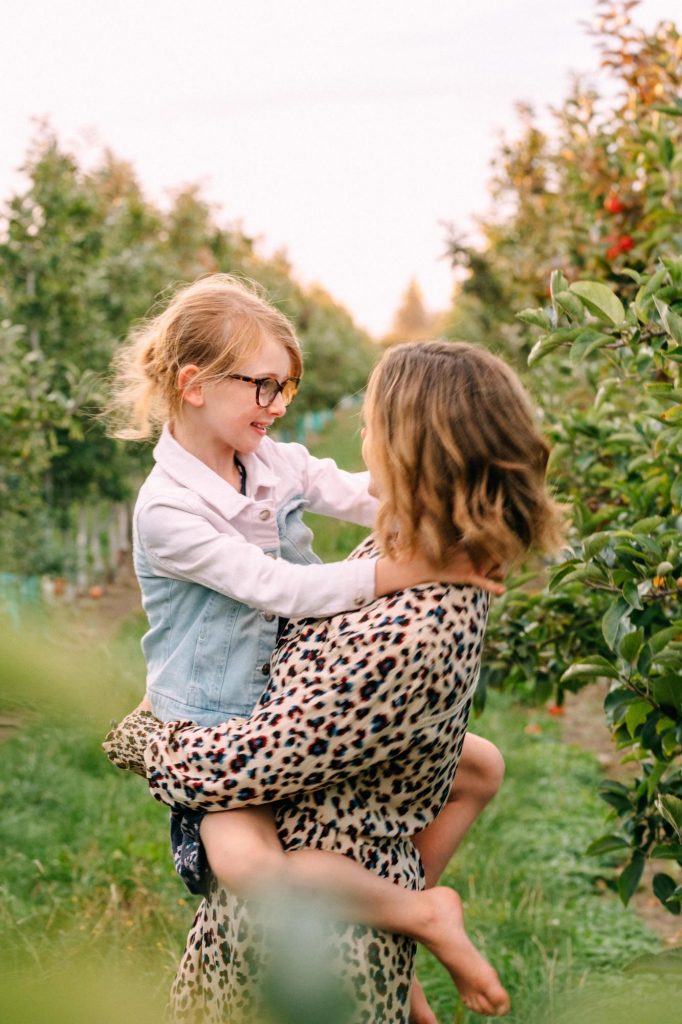 And it's been a huge advantage while raising their daughter in particular. She possibly doesn't grasp it yet, but little Imogen, seven, is really why Nibblish exists at all.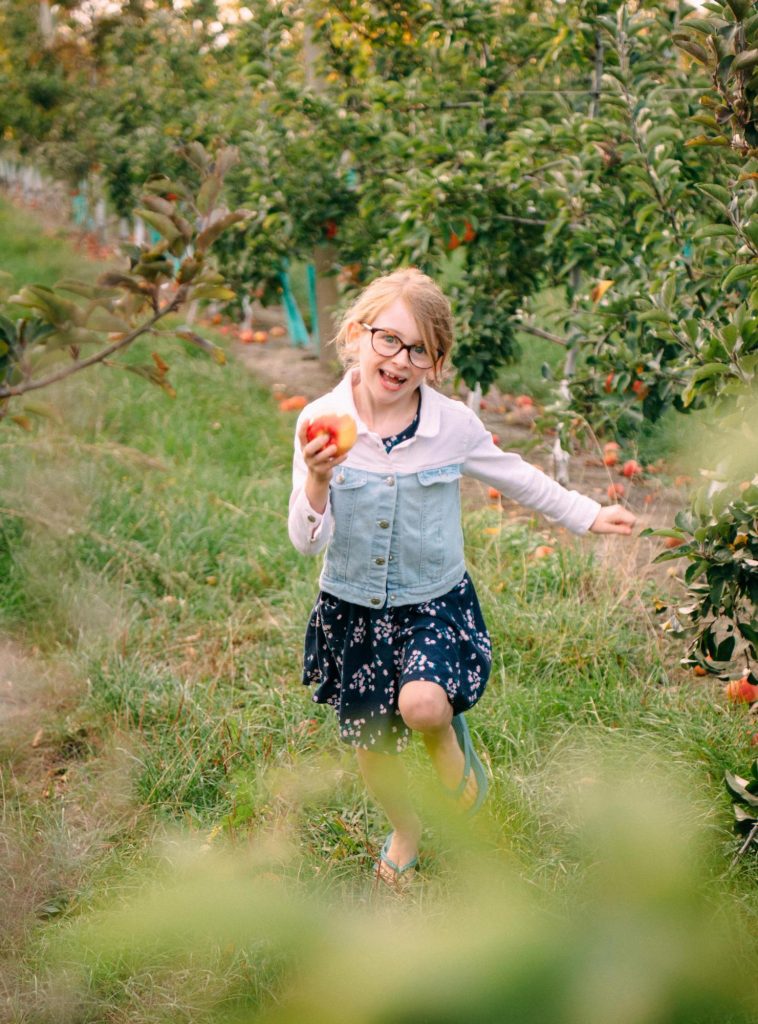 The younger sibling to Sebastian, nine, Imogen battled with debilitating food intolerances from infancy. Melanie recalls whipping up an omelette for lunch one day, then breastfeeding Imogen and watching her come up in "huge welts" almost instantly. "She also had a really unhappy tummy," continues Melanie, "and we'd go through a phenomenal number of nappies each day to keep up. We eventually saw an immunologist who diagnosed a range of intolerances, including egg, dairy and almonds."
As their family grew, Matthew and Melanie began scouring food labels in supermarkets, increasingly conscious of the ingredients in the so-called "healthy" items they'd purchase for their kids – and themselves.
"There were just so many additives!" says Melanie. "Colours, chemicals, preservatives… stuff we wanted to keep far away from both Imogen and Sebastian."
So, Melanie began to experiment, using the dehydrator at home to make natural snacks that were free from anything that might impact on Imogen and her food sensitivities. It was about the same time that Matthew, who had worked in both the legal and financial industries, realised he was ready for a change – and Nibblish was born.
"Incredibly nerve-wracking" is how Matthew describes those early days trying to establish a business within a sector he knew very little about. The Bennetts freed up some capital by selling their house in Auckland and moving to Hawke's Bay to be closer to Melanie's family. However, despite making "truckloads of mistakes" in the early days, it was clear they were on to a winning formula when their tentative first steps selling through their fledgling website were a huge success. "We were lucky in that people simply loved our fruit," Matthew offers. "Next, we needed volume, and to find places in the world where the fruit we wanted to bring to New Zealand was grown natively, sustainably, then harvested and baked the way we wanted it – without the use of sulphites or other chemicals."
So what's the big deal with sulphites? Matthew says it's not widely known that the prunes, dried apricots, dried mango and most other dried fruits we commonly find in the supermarket are not dehydrated as we might imagine – in large ovens – but by being flushed with chemical sulphur or soaked in sugar to remove all moisture and retain shelf- life. Often the fruit has been picked too early and "ripened" using a type of gas treatment, too. And all those chemicals are particularly problematic for those with allergies, or conditions like asthma or eczema.
Nibblish fruit, by comparison, is picked only once ripe for the highest possible nutrient profile, baked on the same day (not a chemical in sight), then packaged ready for sale. Matthew's also proud of the quality of his mangoes, pineapples, cranberries, strawberries and apricots, grown in places where each particular fruit has its natural home, such as Turkey and Canada. "We've swelled to over 1000 growers all over the world," says Matthew, "and they're producing the most amazing fruit."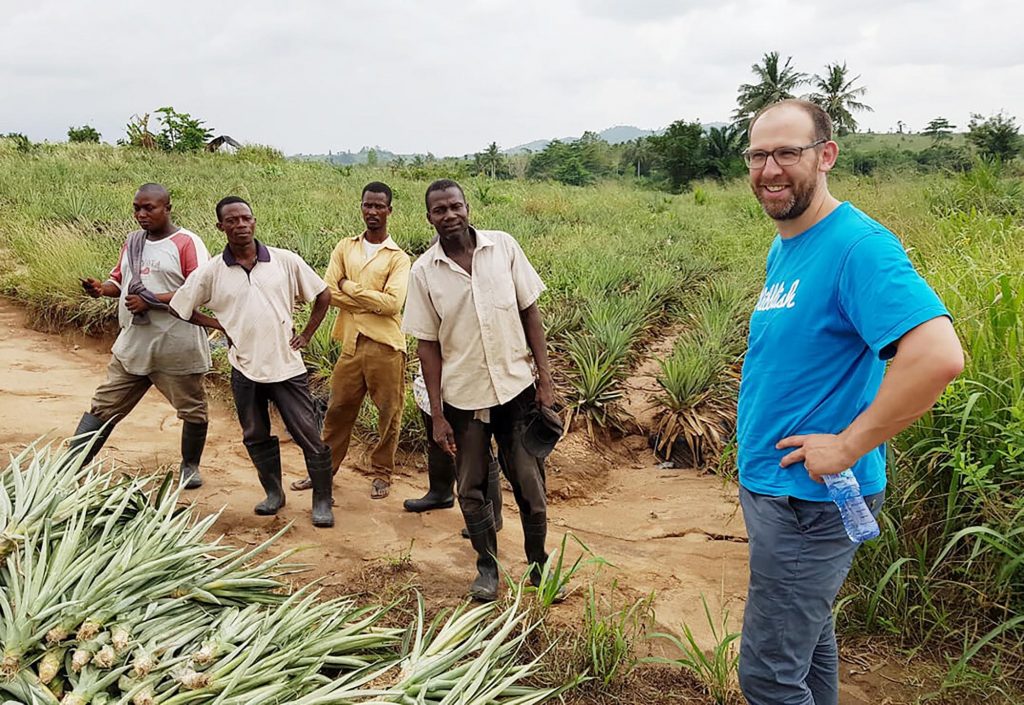 What's more, the plant in Ghana that processes and bakes Nibblish's tropical fruit – such as pineapple and mango – is solar-powered "using every square inch of the roof we could" and the wastewater in every plant around the world is recycled, sanitised and then recirculated.
But what really gets Matthew excited is Ghana's new on-site methane capture plant. "All the leftover fruit, cores and skins go in there and as they ferment, they release methane gas which we then use to power the factory on the days where the sun isn't shining so brightly," he explains. "It's important to me that we're operating in a way that is as neutral on the environment as it can possibly be."
It really is a fully circular system, driven by one very passionate couple wanting the best possible outcomes not only for their own family, but for their overseas-based teams and Mother Earth. Matthew and Melanie say they hope they can model what true kaitiakitanga, custodianship and accountability look like to their children.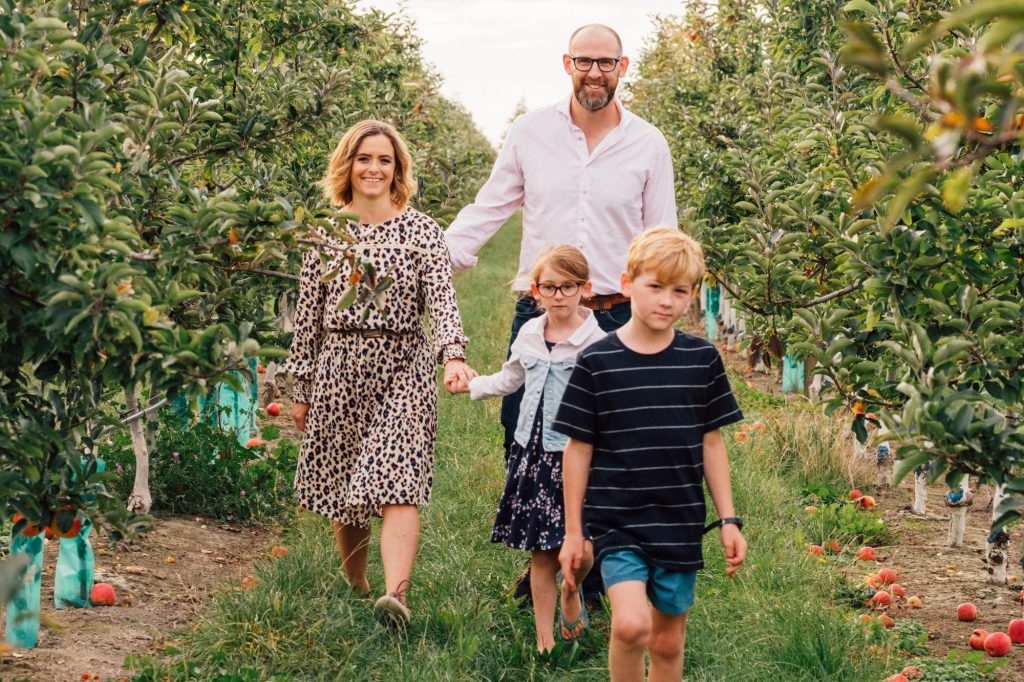 "It's good to be able to show them that you don't have to wait to make changes – you can start today," says Melanie. "We watched the David Attenborough documentary with the kids the other night and began talking about how even a small family like ours can help protect the environment – cycling to school for instance. And I loved that we could show them that there are solutions in business, too, and that we don't have to be part of the problem."
Next on Nibblish's quest to do better and be better? Well, it's just moved its online order processing and fulfilment to a local company employing Kiwis with disabilities and now it's investigating "closing the gap" on packaging solutions. Plus, there are prunes in the pipeline – another premium fruit snack that anyone, but particularly those with intolerances or allergies, can enjoy worry-free.
"It's neat seeing people try our products for the first time," says Matthew, "We get emails every week from people who are just so excited to have stumbled across us – it's heart-warming."