As the fifth generation to work Otematata Station in North Otago, Philippa and Joe Cameron have found a home that blends nature and nurture.
Spanning 40,000ha of high country, Otematata Station stretches from the small town of Otematata to the dramatic ridge of Hawkdun Range. The pastoral lease farm is prettier than a picture – in fact, it's worthy of a Grahame Sydney painting, with its golden tussocks and expansive landscapes, even if some of these views are left to the wether flock roaming at its furthest point.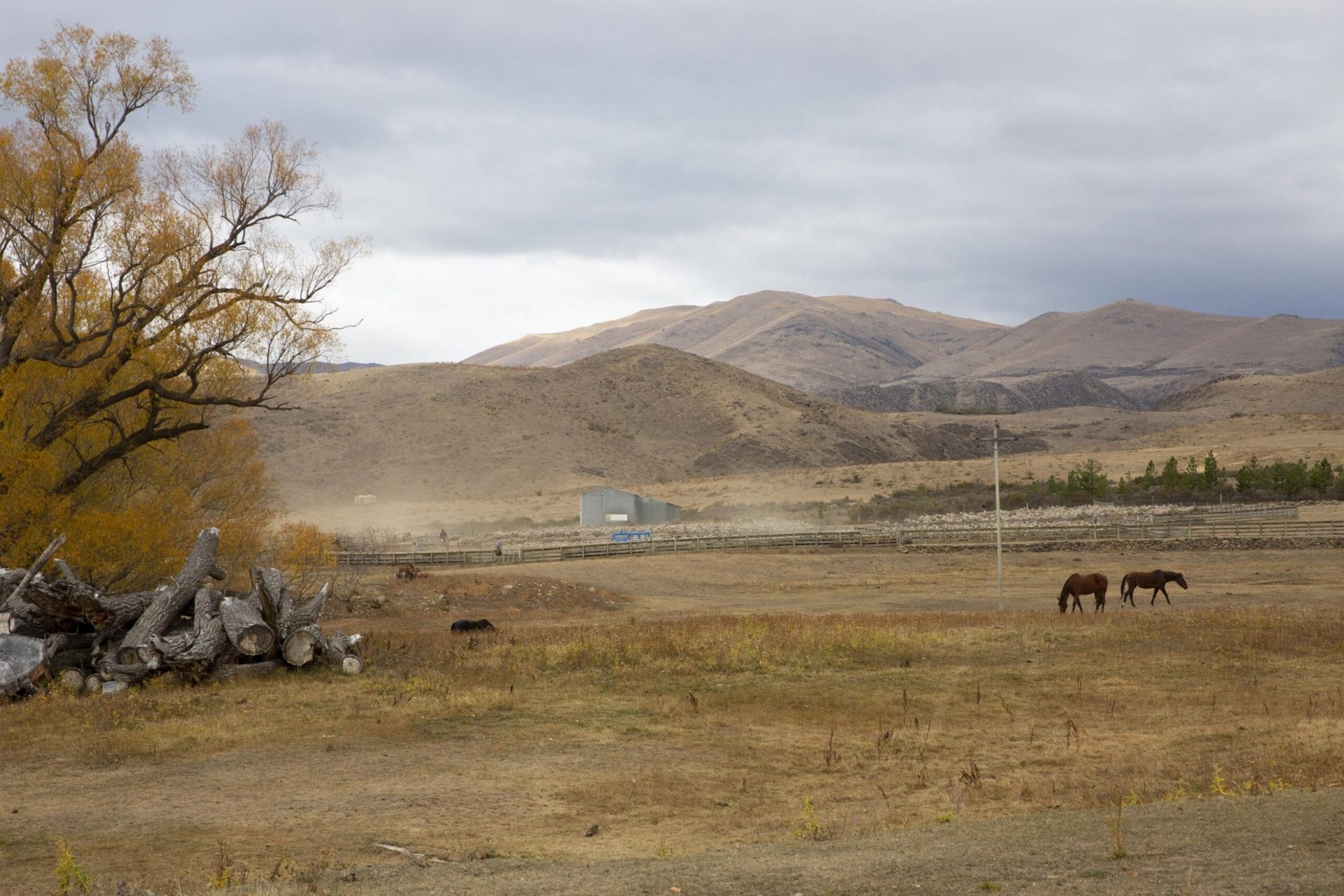 Back towards the shearing shed is the much cosier home of Joe and Philippa (Pip) Cameron. It's one of the original Twizel cottages built by the Ministry of Works for the Upper Waitaki hydro scheme from the late 1960s. It was shifted to the bottom of a sheltered horseshoe-shaped basin on the farm after initially housing dam workers in the nearby town.
Joe grew up in the home before he flew off to get his wings as a commercial pilot. He moved back six years ago with his wife Pip, a teacher who was raised in a North Otago town and had also worked as a ousie (wool handler) for shearing gangs all over the South Island.
Today, Pip turns down the two-way radio that sits on the fridge in the kitchen so our interview isn't interrupted by the chatter from musterers who are rounding up far-flung merino sheep. It's been a cold morning – there's snow out on the hills and washing hanging on a drying rack above the wetback fireplace.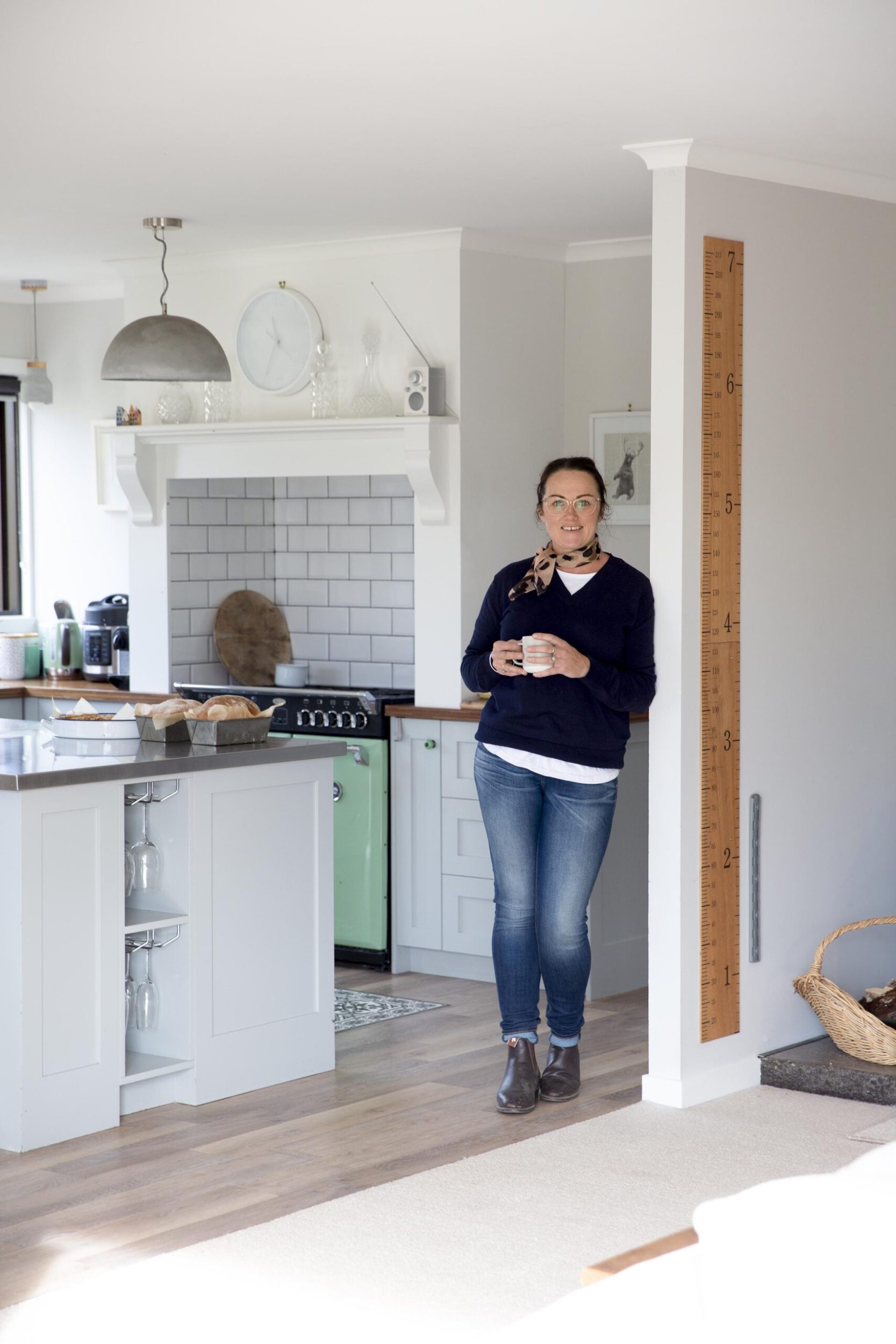 The home, with an open-plan kitchen, dining and lounge area, has light oak details and white walls proudly displaying family photographs and drawings by Flora, five, and Evelyn, four.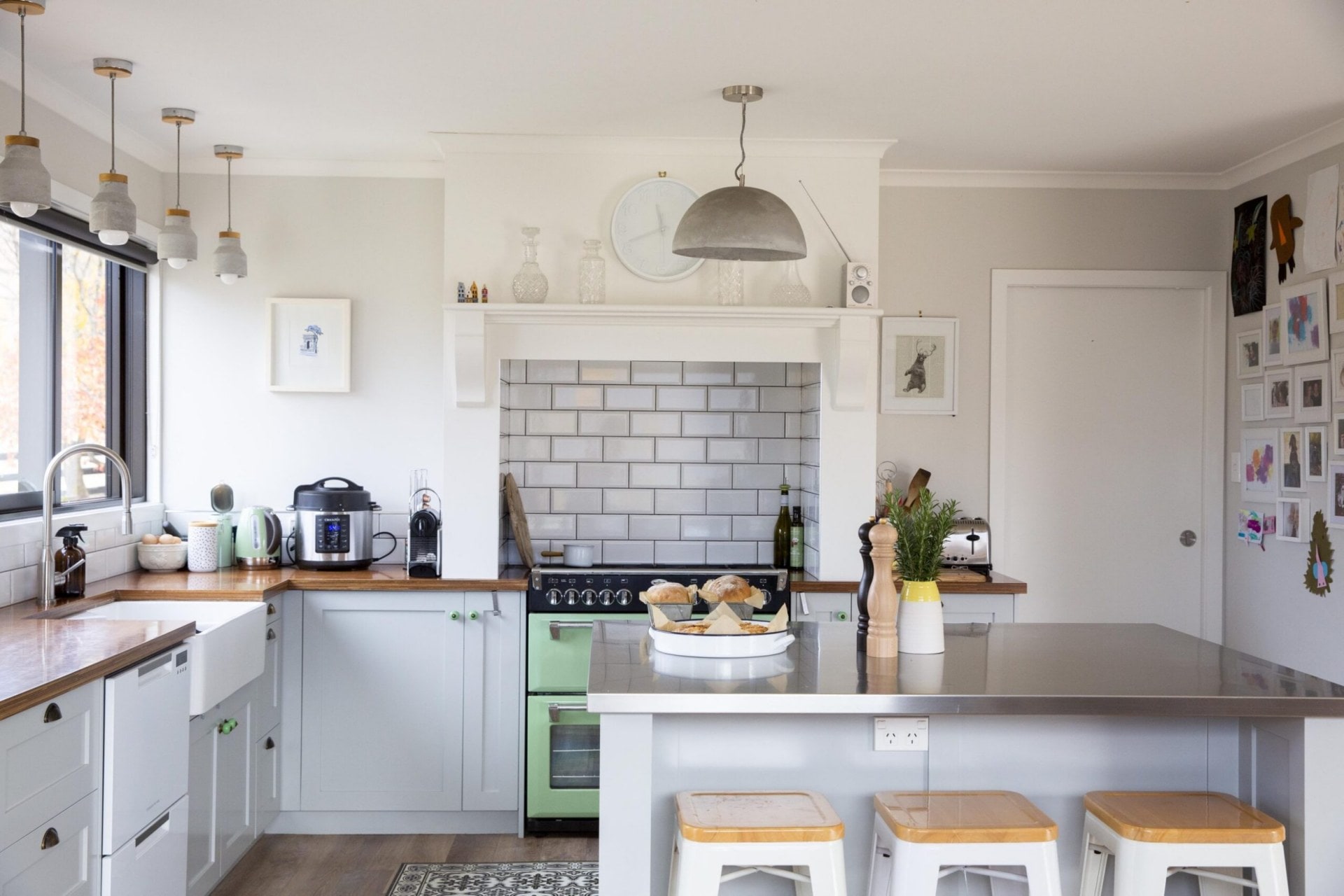 "With all these wee things, someone could walk in and think it looks quite cluttered, but it's homely and it's functional, and I think that's the important thing," Pip says. "It's definitely a home for living in. It's also, you would notice, just a whole mismatch of everybody else's furniture."
The dining table once belonged to Pip's in-laws, while the chairs to go with it were found in a vacant house on the property. An old sewing table, upcycled into a sideboard, was found in a shed.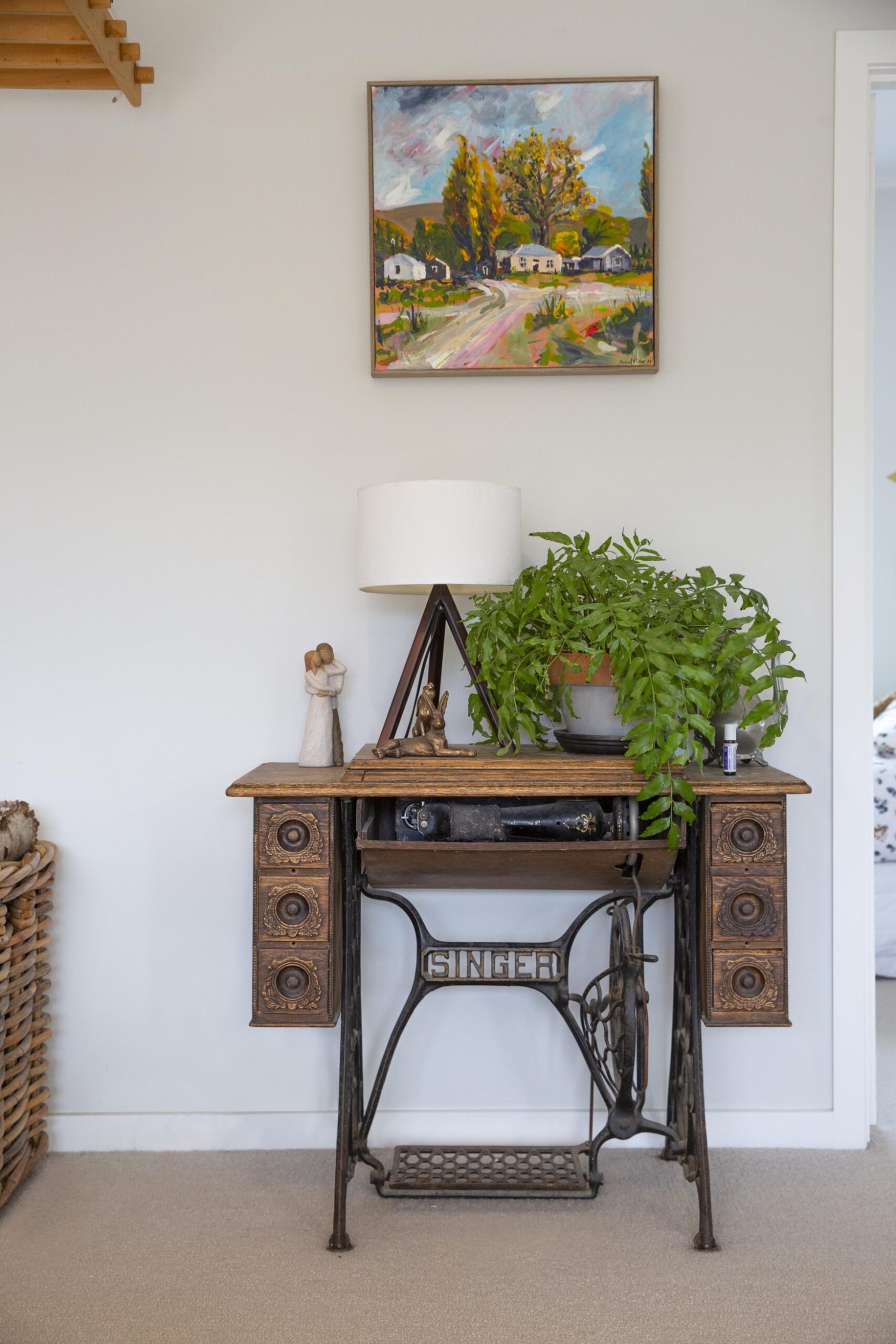 "I'm a big believer in minimising waste, and as much as it's nice to have new things every now and then, it's also good to make use of what's around," she says.
The cottage is one of several on the station, including the original homestead owned by the couple's employer, Joe's father Hugh, and the shepherd's quarters, a cluster of original mud-brick and newer buildings. There are also several huts across the farm titles, used for mini-breaks by the family as well as hunters and trout fishermen, with permission.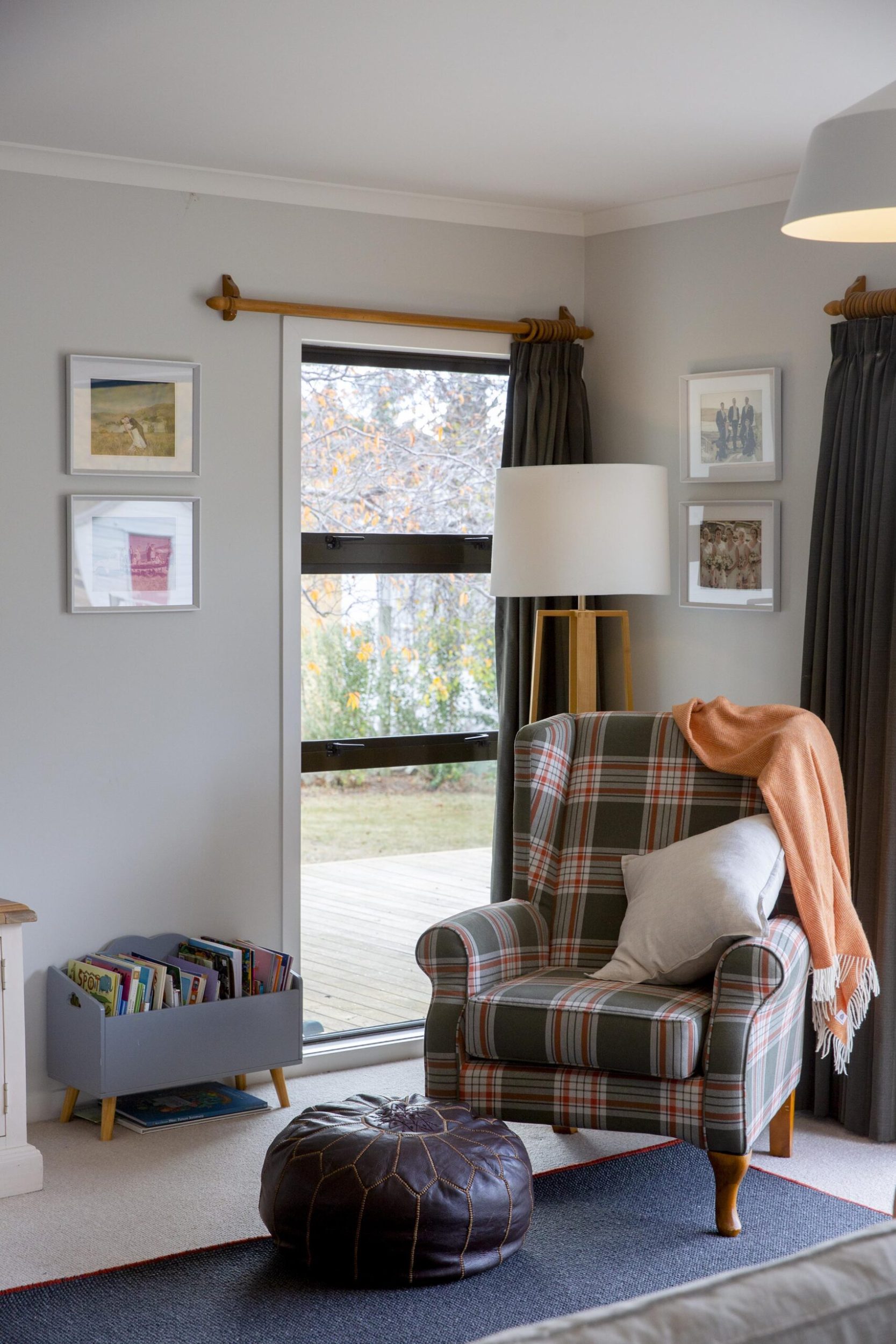 "When everybody else is putting a wee bit aside for their one home, the farm puts a little bit aside for maintaining each other's homes too," Pip says.
At their three-bedroom cottage, they've converted an old garage into a laundry, which doubles as a mud room, and a second bathroom for washing up. Boots are hung out by the back door first.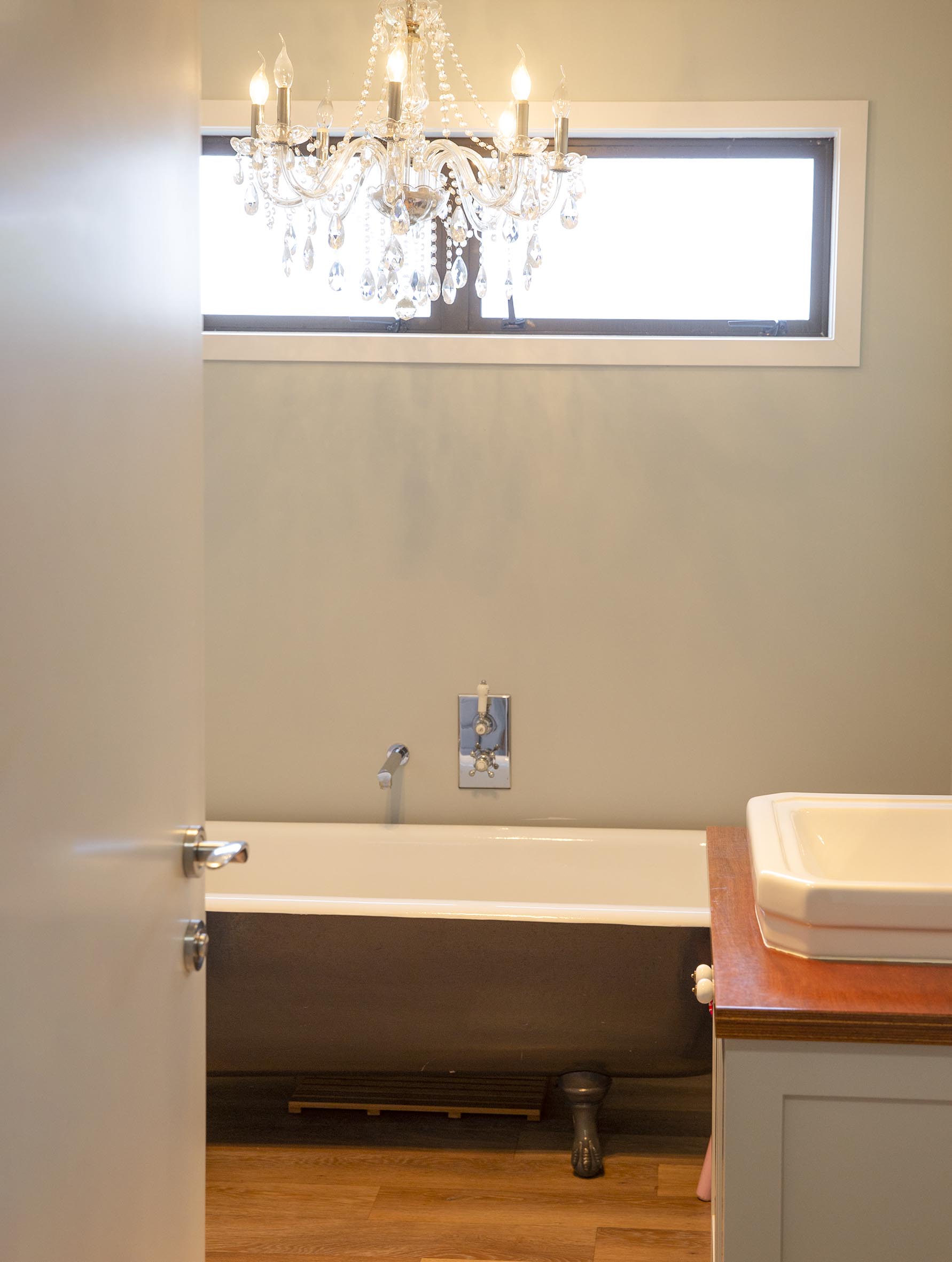 Undoubtedly, the kitchen is the hub of the home. East-facing, it's the first place to welcome the sun in the morning, and where the family meets as they get ready for their day. Before they moved in, Pip updated it with a custom-built surround (which mimics an old coal range) for the retro-coloured Belling range cooker. She also added tiles to the bench for cooling baking.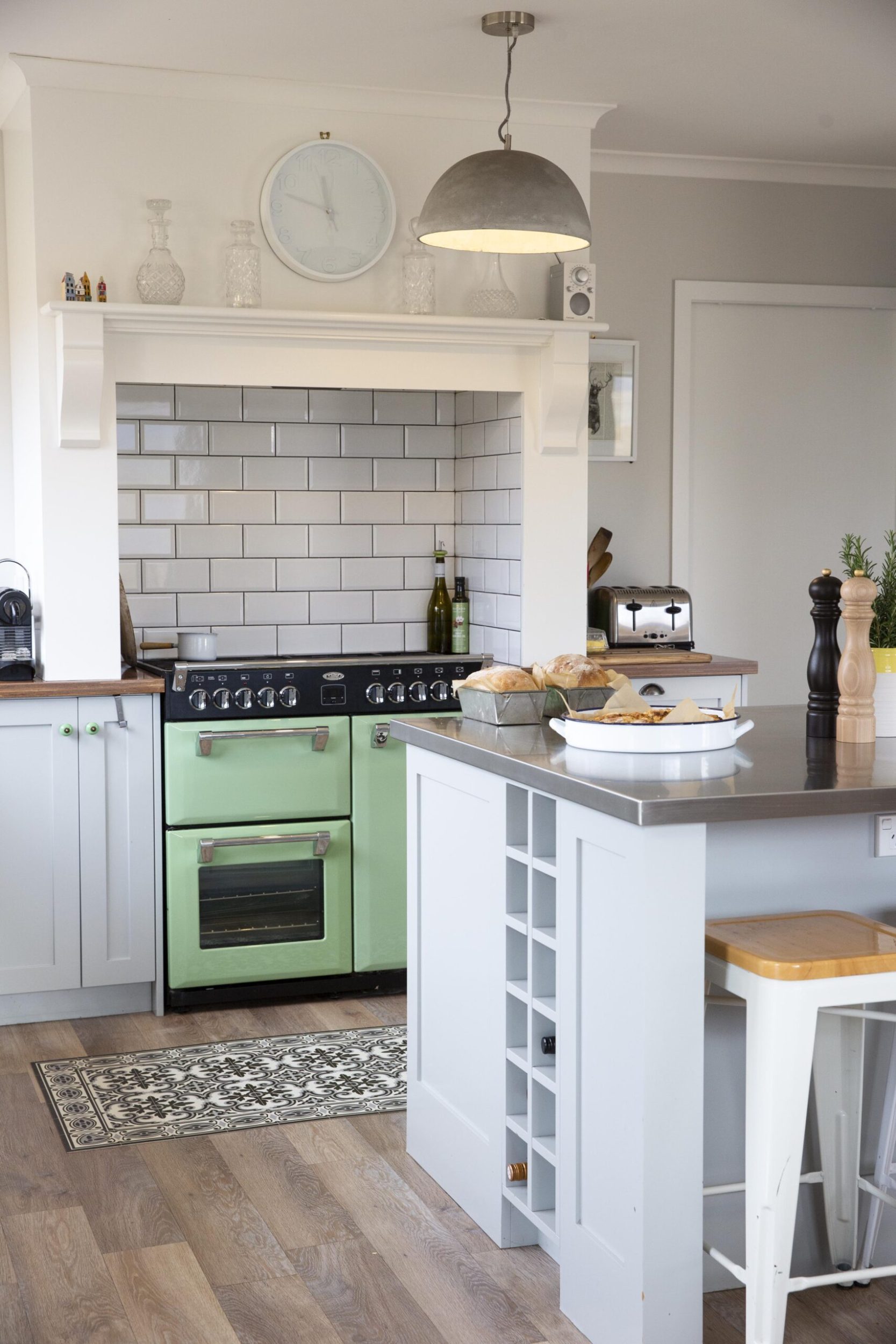 Since Joe's mother Mandy passed away in 2017, Pip has taken on the role of station cook, and more. From her kitchen, she bakes smoko for shepherds and other staff, sometimes with the help of her daughters. The original laundry has been repurposed as a scullery to extend the busy kitchen, in which the crunch of sugar can be heard under Pip shoes no matter how much she sweeps.
Pip also stocks the huts on the far side of the farm that are best reached by horse or Joe's helicopter and are currently housing the autumn musterers we heard on the radio. Having previously worked at the huts as a packer and cook, Pip sees the importance of a shared meal in bringing otherwise isolated workers together.
She's turned this sentiment and her experiences into a book, A High Country Life: Tales and recipes from a New Zealand sheep station, which she has dedicated to "generations of ladies in the kitchen, the backbone of rural New Zealand". She also shares hearty recipes and hacks for living a sustainable life on her popular Instagram page.
In her rare spare moments, Pip loves to potter in the vegetable garden. Cold winters and hungry rabbits are a challenge, but the brassicas – cauliflower, kale, broccoli and silverbeet – and potatoes are braving them.
The garden was created from scratch, with hardy plants that can last through drought and a wind-chill factor that can drop to minus eight. "Our lawn is green about three times a year," Pip says. "The rest of the time, it just dies off. The big bonus is that a very cold or frosty morning usually turns into a gorgeous blue-sky clear day and you get the warm sun on your back and you can get things done."
Working such a large tract of land means there are always jobs to be done, but the family make a conscious effort to leave the farm gates behind for some extra fresh air, be it snow skiing at the Ohau field in winter, or waterskiing the nearby Benmore and Aviemore lakes in summer.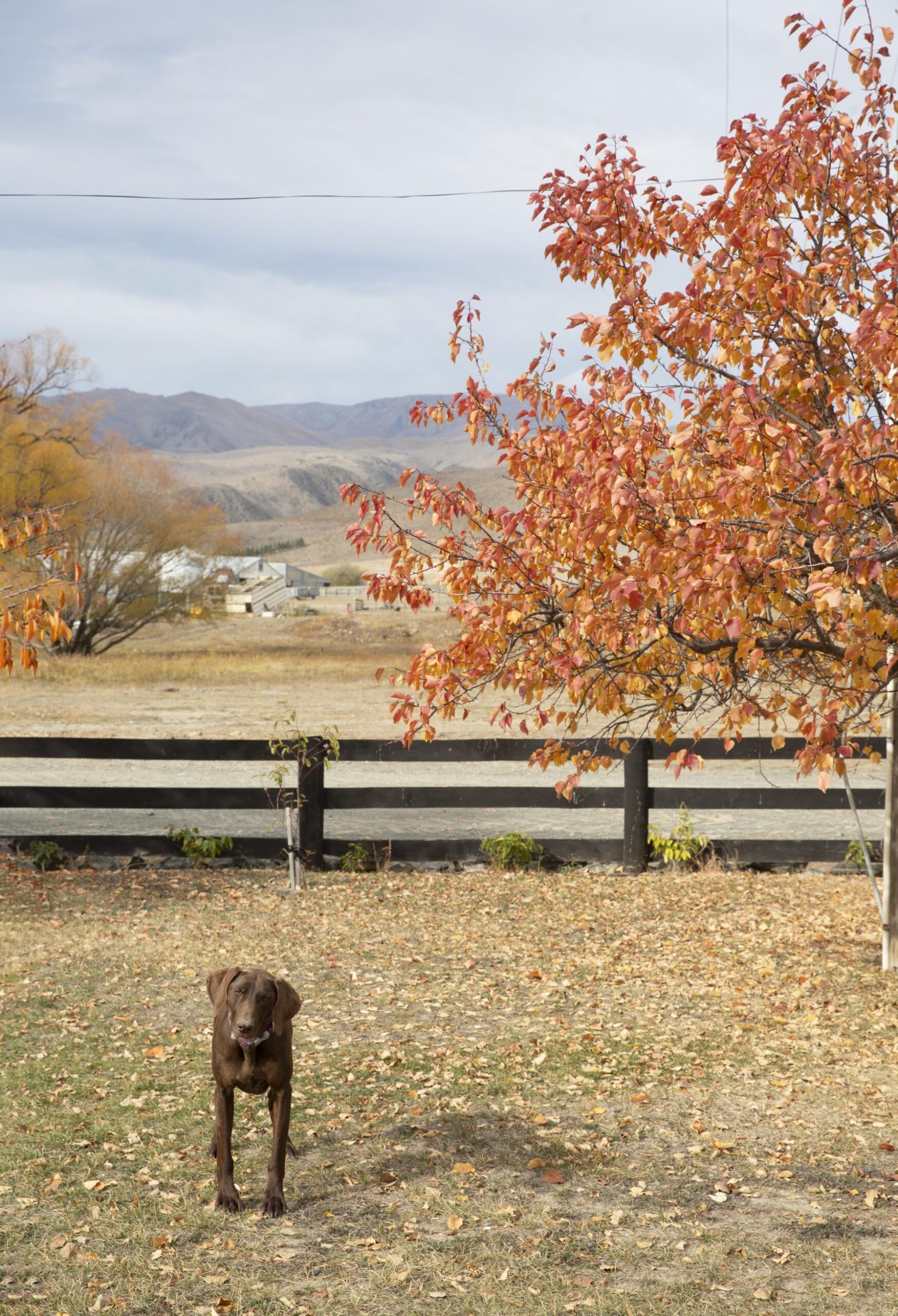 The school run is a 64km round trip and their closest friends are miles away, but Pip says the wider Waitaki Valley area has "a great wee sense of community", with young families to meet up with and sporting and cultural events to attend. The girls have brought home awards from the home industry competitions at nearby A&P shows.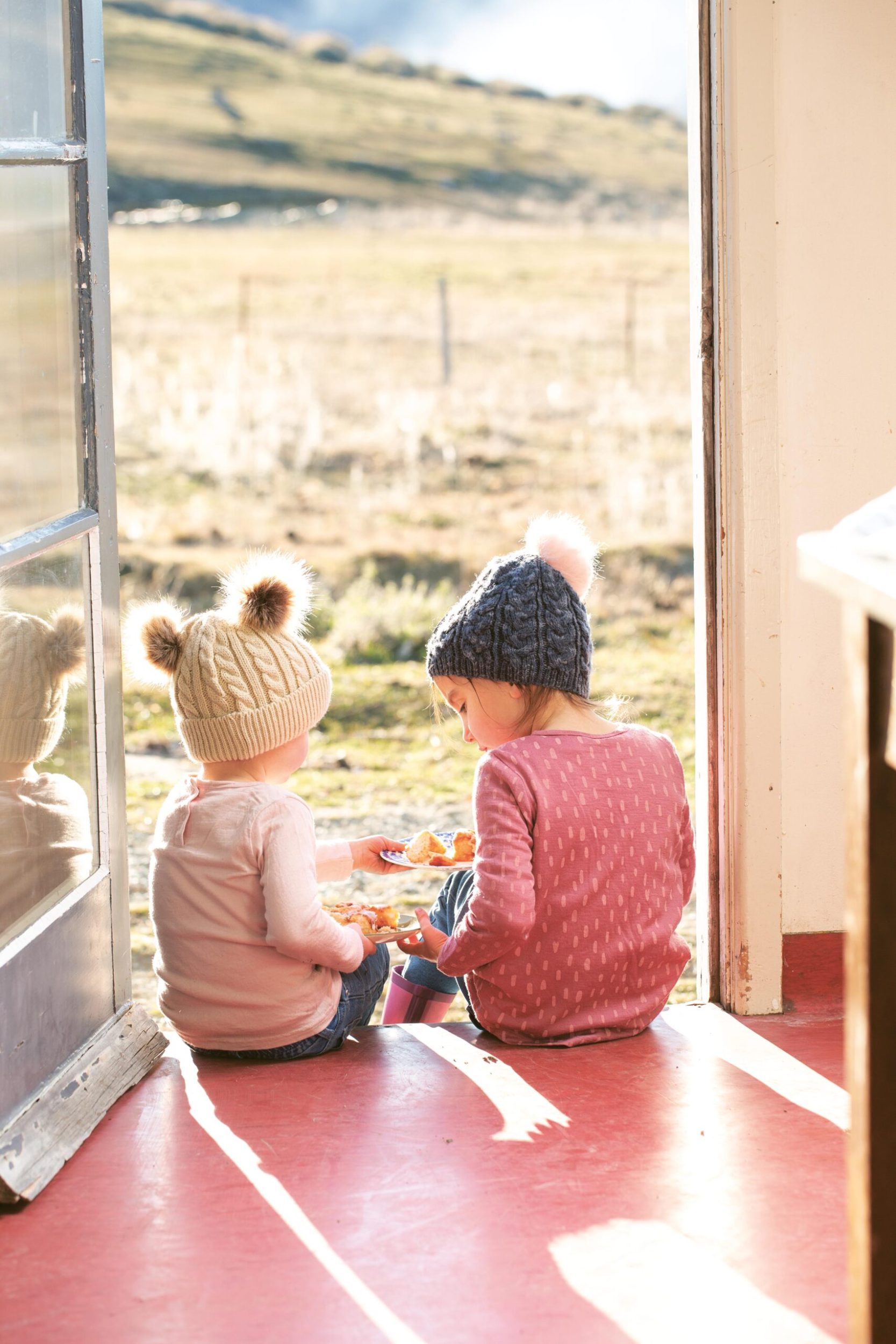 With their home sheltered from the fast-paced influences of city life, Pip is grateful she can bring up her daughters with all the space they need. "Big skies, big hills, fresh air – it's a big playground for them," she says. "And I love how it makes me feel, it's a really nice, calming place to be."
Though the Camerons have been farming here for 130 years, Pip and Joe have a sensible approach as well as a sentimental one. "It's not an obligation to be here," Pip says. "It's showing our respect for the land and for generations gone past that we are continuing to carry it on.
"We respect the land, we see its value. And at the end of the day, we just want to make sure that we're doing our best for everybody."
Swipe the style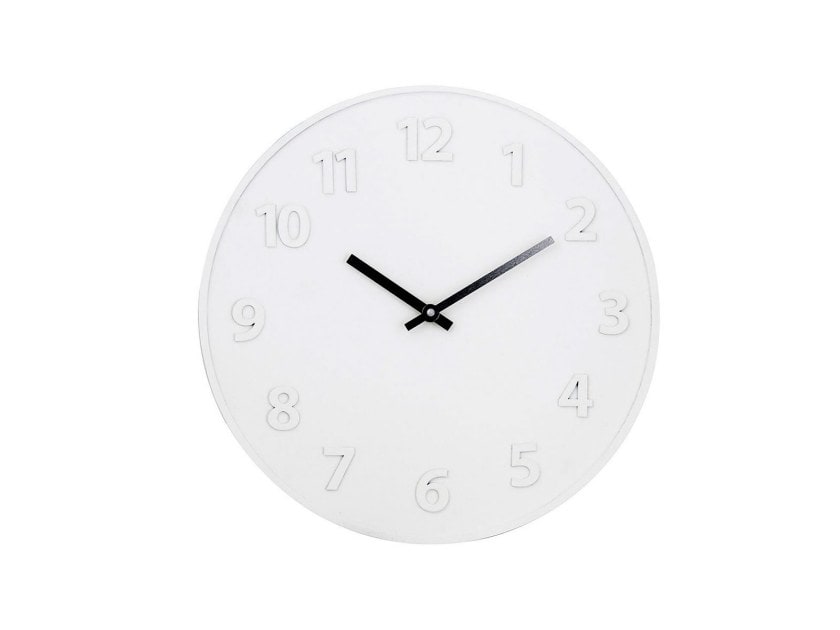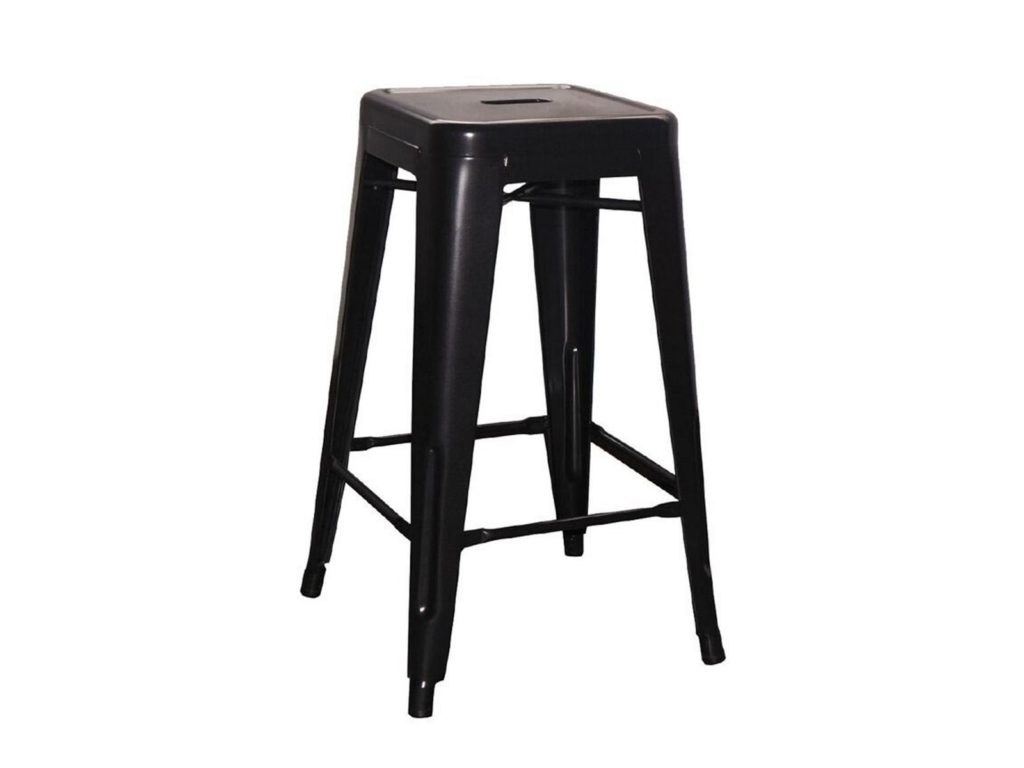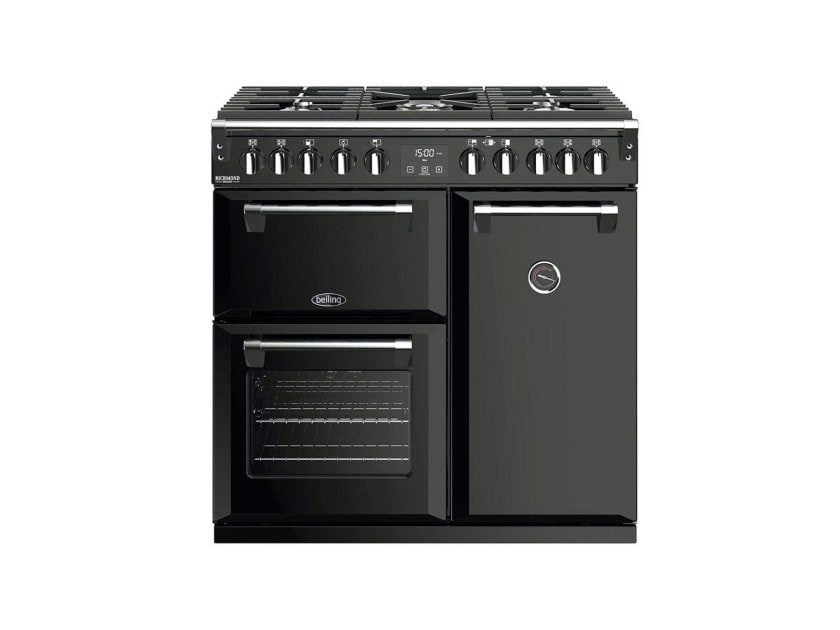 For more inspiration visit her Instagram page, @whats_for_smoko.