Having evolved from its cottage garden origins, Nyla Abraham's collection of pretty corner patches blends
her personal ideals into a truly enchanting suburban backyard.
Nyla's aim was to recreate the gardens of her childhood imagination in her suburban garden in the English city of Bath. The clever planting and styling ideas tell of her love of home-grown produce, upcycling and the romance
of what might be around the next corner. It is a place of discovery and adventure for her family to enjoy.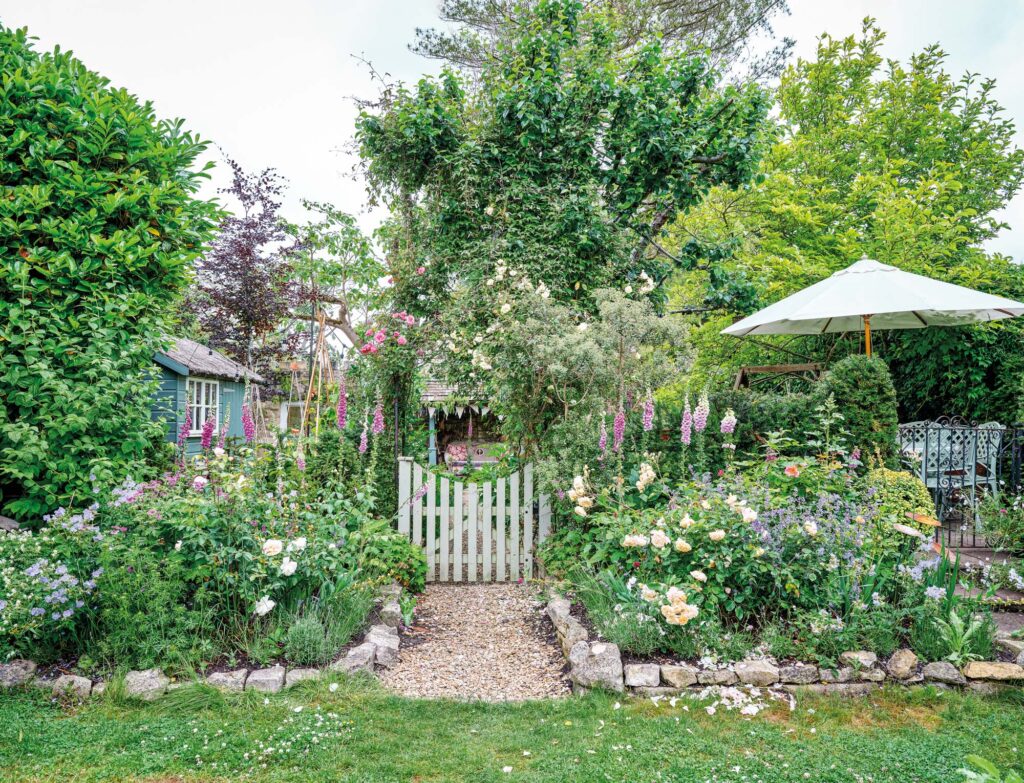 The garden forms an L shape around Nyla's cottage, with a formal arrangement of espalier trees and trellises at the front to greet guests as they arrive. Through an arch, the main garden begins with a fine fern shrubbery established around a wall. Allowing the greenery to flow onto and blend in with the gravel has blurred the hard landscaping for a softer look.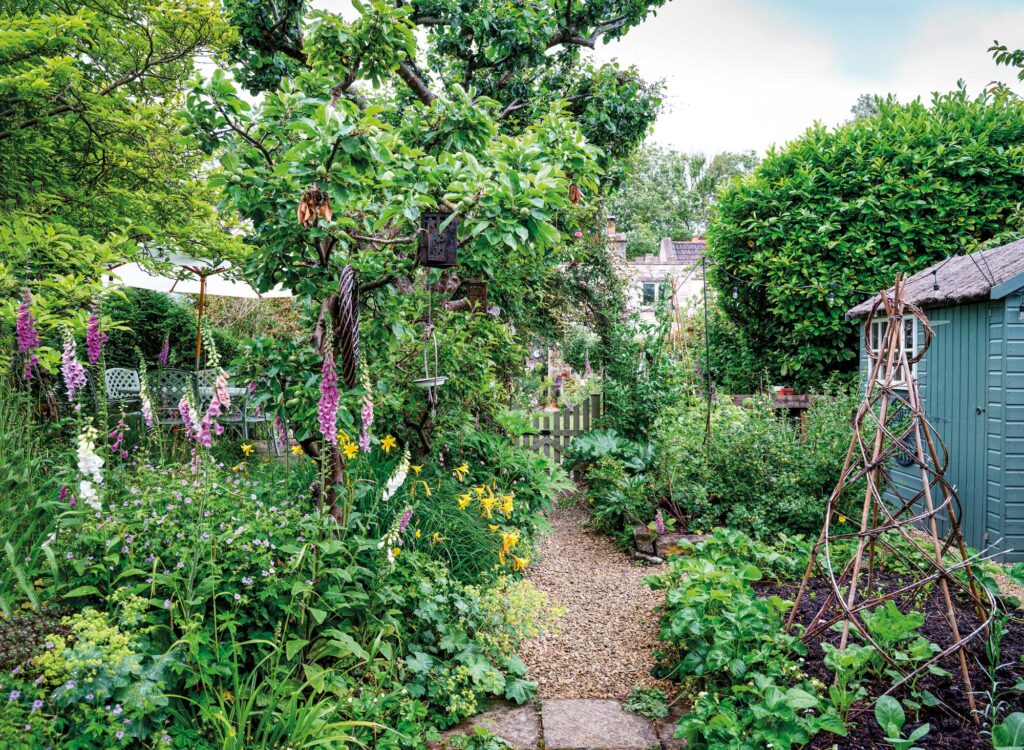 Here, we are introduced to Nyla and her husband Paul's creative thinking. There is a handmade woodshed on the side, and around the corner a vintage miniature greenhouse and a collection of upcycled crates. Water butts are placed to collect rainwater and a bird table attracts wildlife. Reclaimed kitchen chairs and a table made from wooden pallets offer an immediate place to perch outside the house. Assorted pots are planted with herbs and succulents, and there are built-in cupboards to house garden essentials. The handmade fencing was crafted by Paul using foraged wood. Beautiful borders adorn the lawn, but it's beyond the next archway that the real jewel of the garden can be found: the allotment.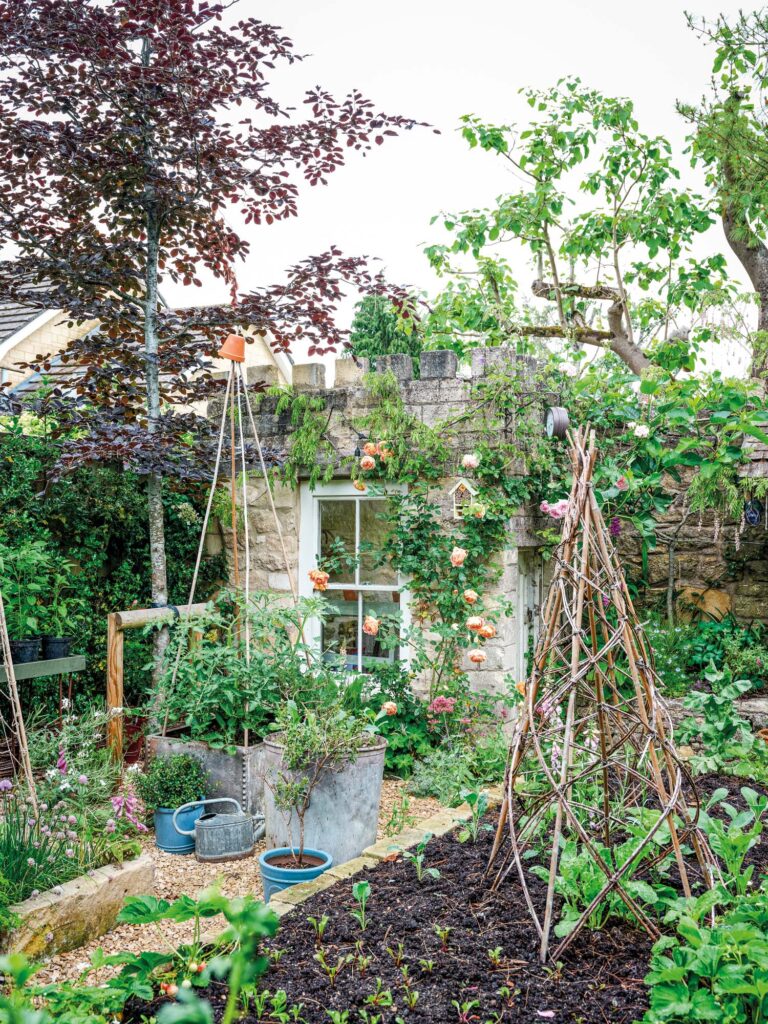 This productive plot is the main hub of the garden, with various work stations and potting areas around the raised beds. Planting at various levels allows Nyla's young daughter to help care for the ground-loving herbs and salad leaves, as well as the climbing legumes on their willow wigwams. Deep-rooted vegetables thrive in old metal bathtubs and water tanks.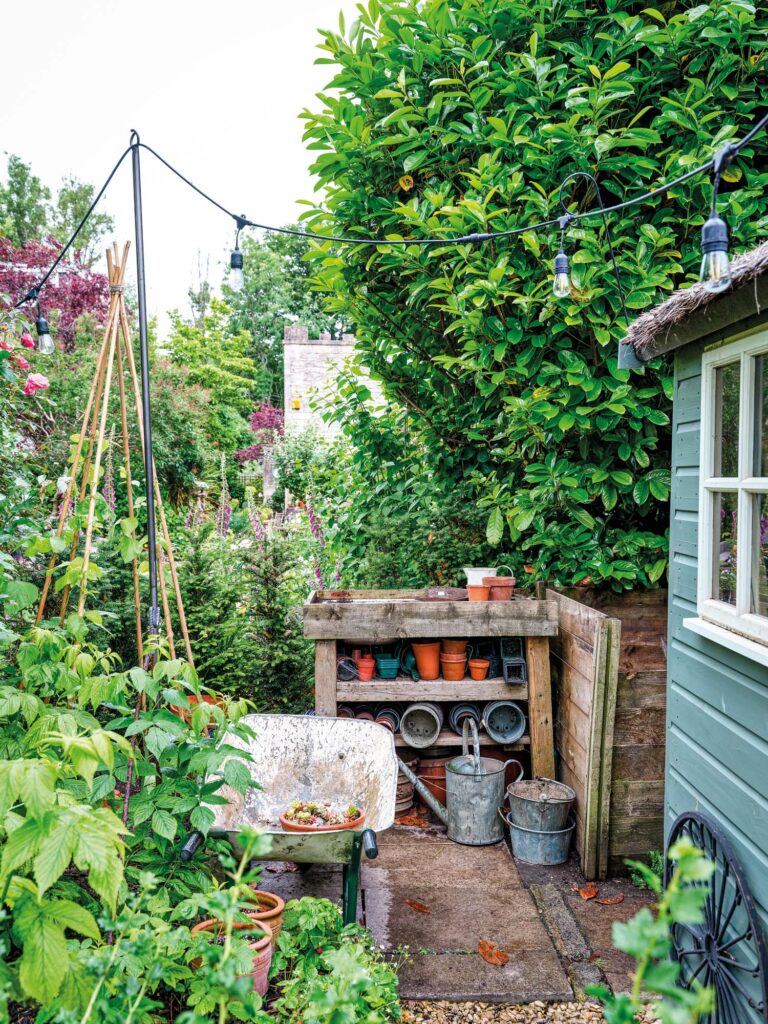 A renovated folly is used for growing on, with a new large window to let in plenty of light. A shed to the side has had its felt roof covered with a roll of thatch screening. It houses a practical potting bench made from upcycled pallets and an old sink.
At the back of the allotment is a tiny sheltered terrace, just large enough to accommodate a vintage wicker sofa. An old chiminea is kept here for use on chillier days or evenings and feathery wisteria nods pleasantly in the breeze. Paul's tool shed can also be found here and is entered by another charming door.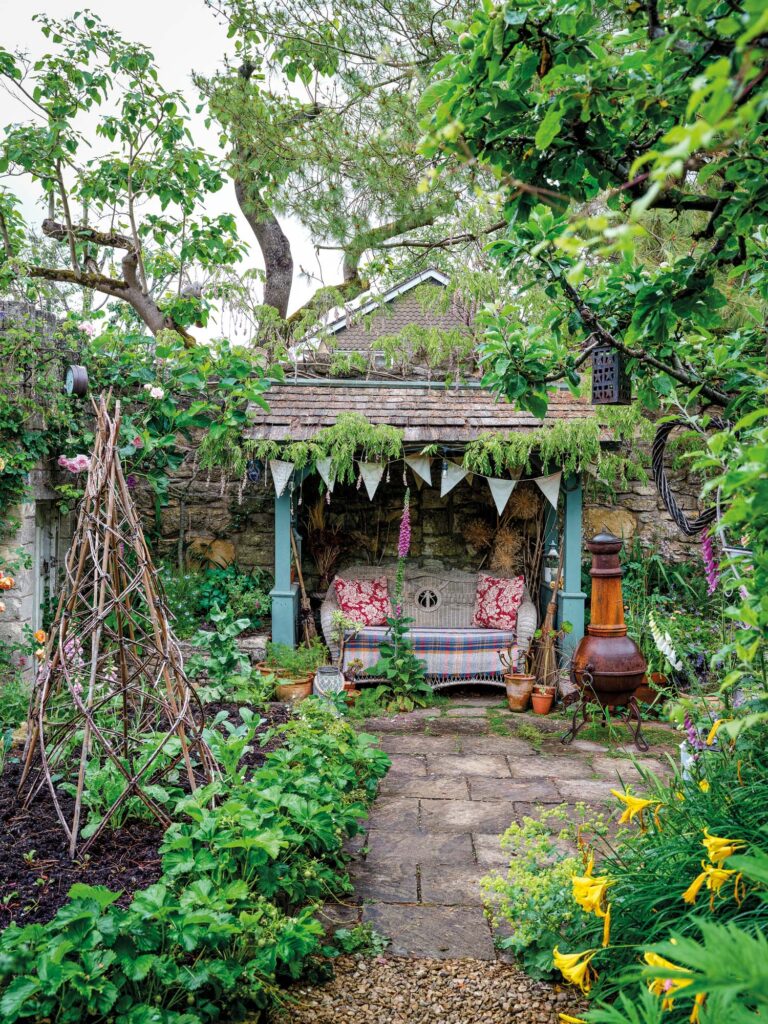 The terrace looks out onto the allotment and also a dedicated outdoor dining space. Hedging and grass here are left long so that the greenery can add softness, while fruit trees bring leafy cover to the area not covered by the dining table's parasol. This rear section of the plot is a private space, a secret only shared by Nyla's family.
Nature is everything to Nyla, and being outdoors allows her to connect with her surroundings. She especially enjoys the roofless experience of seeing the ground reach up to the sky. The garden is as free-spirited as its owners, and is allowed to grow as nature intended while producing food for the family. It represents a marriage of gardening leisure and pleasure, an opportunity to share made-in-heaven moments and priceless experiences.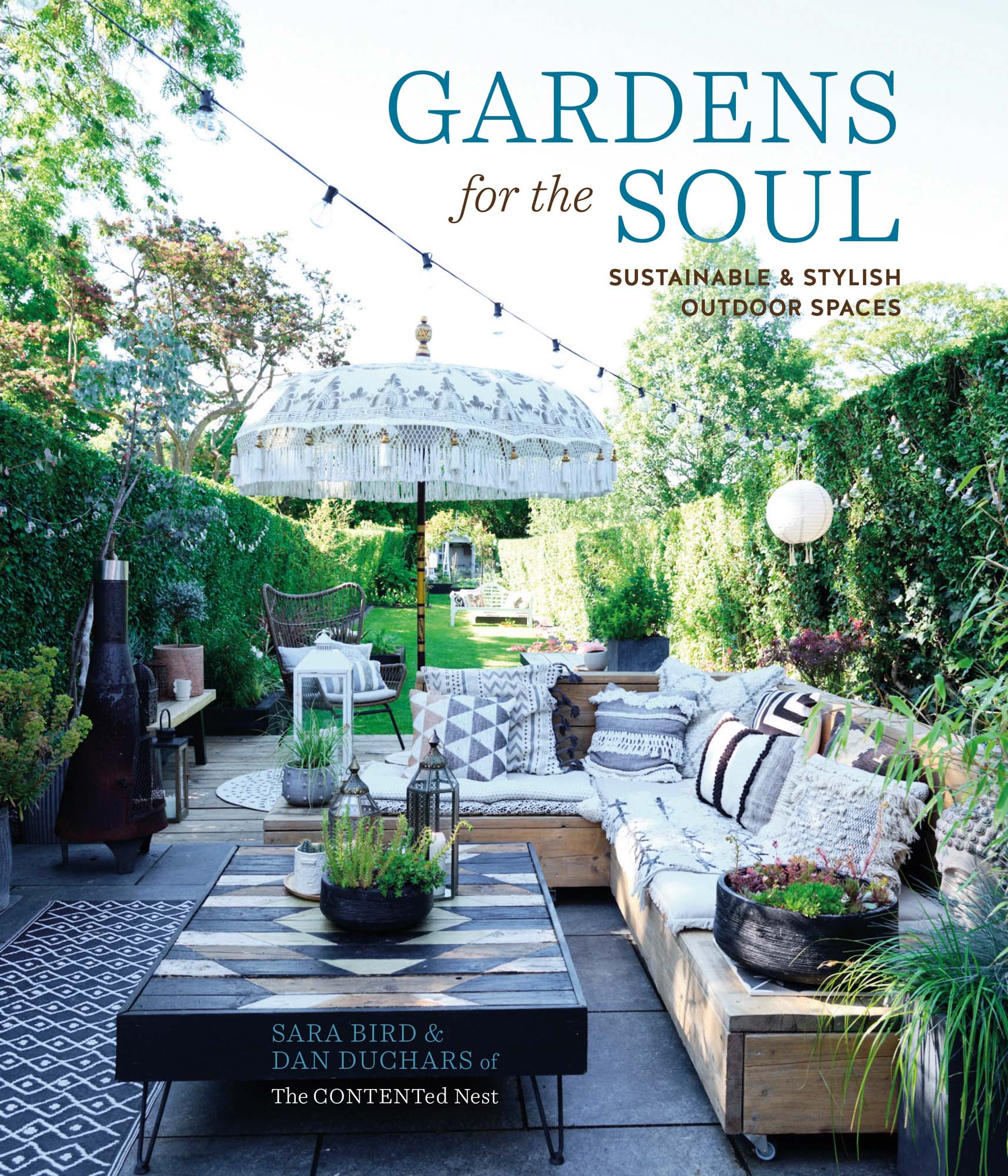 IMAGES VIA DAN DUCHARS