Dr Alia Bojilova knows a thing or two about resilience. She tells Sharon Stephenson about her early life in Eastern Europe, helping to shape the minds of NZ's elite armed forces and being taken hostage in the Middle East.
Growing up in Bulgaria, Dr Alia Bojilova assumed that the pie chart of her life would have fewer segments.
Sure, there would be a respectable career, probably in law, and a house somewhere in Sofia, Bulgaria's sprawling capital. At some stage, Alia imagined slices of her pie would also be given over to marriage and children.
But nowhere did living in Aotearoa or becoming a peak performance psychologist to elite SAS officers, Olympians and CEOs feature in the young Alia's plans.
And there certainly wasn't a segment labelled 'taken hostage at gunpoint in Syria'.
But that's what happened to Alia, 42, who's probably best known to Kiwis for her role in Tracked, the survival adventure TV series about teams navigating challenges in the bush while being pursued by military combatants.
It was 2013 and Alia, then a registered psychologist with the New Zealand Army, had been deployed to Syria for a year as part of an international peacekeeping force.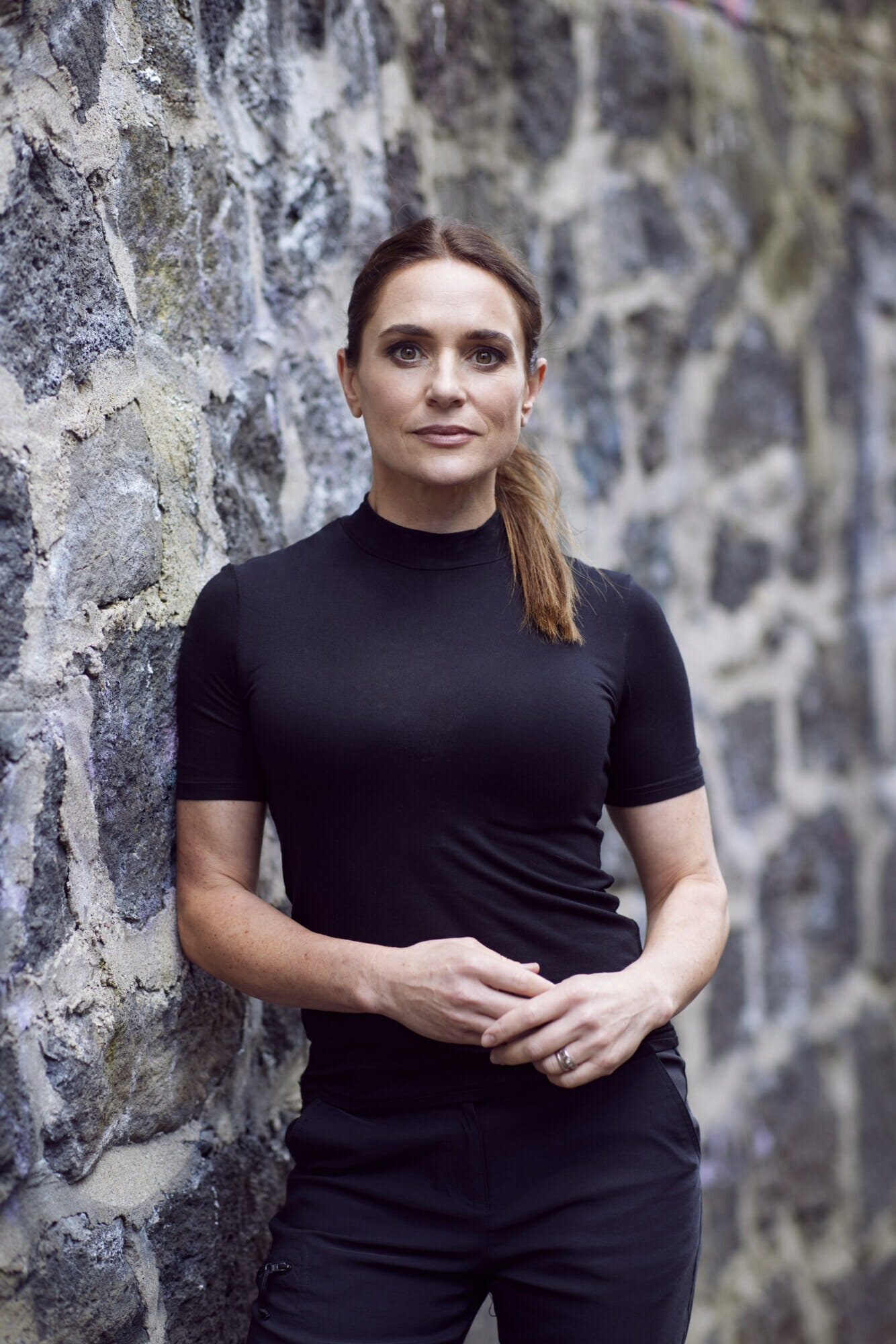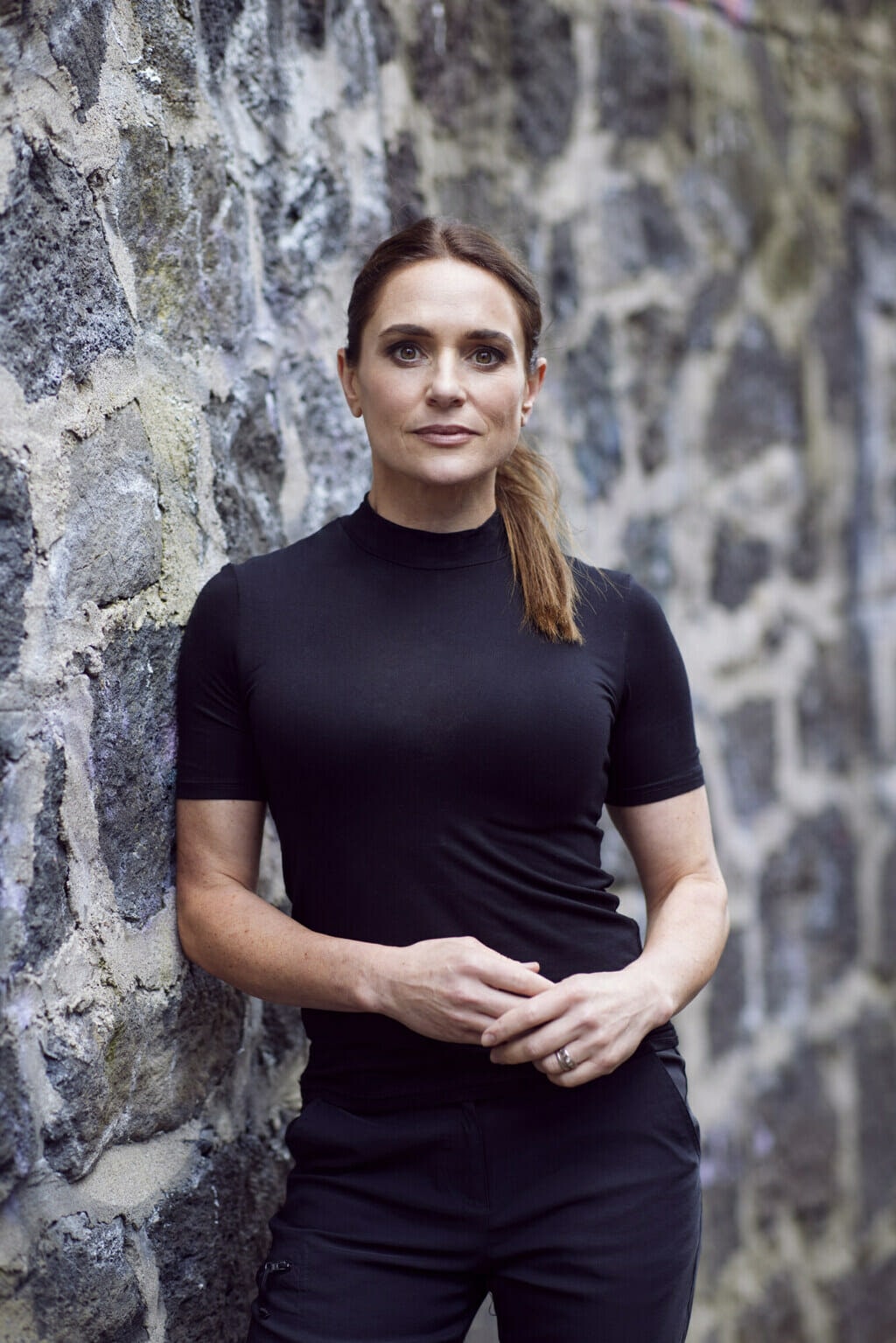 "We knew the situation was volatile so we'd been moved from Damascus to the Golan Heights where we thought we'd be safer," she says, the remnants of a Bulgarian accent clinging to her words.
It turns out they weren't. One night, the observation post where Alia and two other international peacekeepers were stationed was surrounded by armed rebels.
After the initial shock and fear of having a gun pointed at her head, Alia's psychological training in dealing with difficult situations kicked in.
"For me, it was all about building a connection with our captors and understanding their perspective because they might be holding a gun but that's still a human standing in front of us. I looked for opportunities to connect with them, to talk to them and de-escalate the situation instead of being a victim."
Her strategy clearly worked because after seven hours, the trio were released.
"It could have ended very differently but that experience showed me that no matter what happens, I can rewrite the script. The real measure of resilience is whether you choose to discover what you're capable of and that night I did."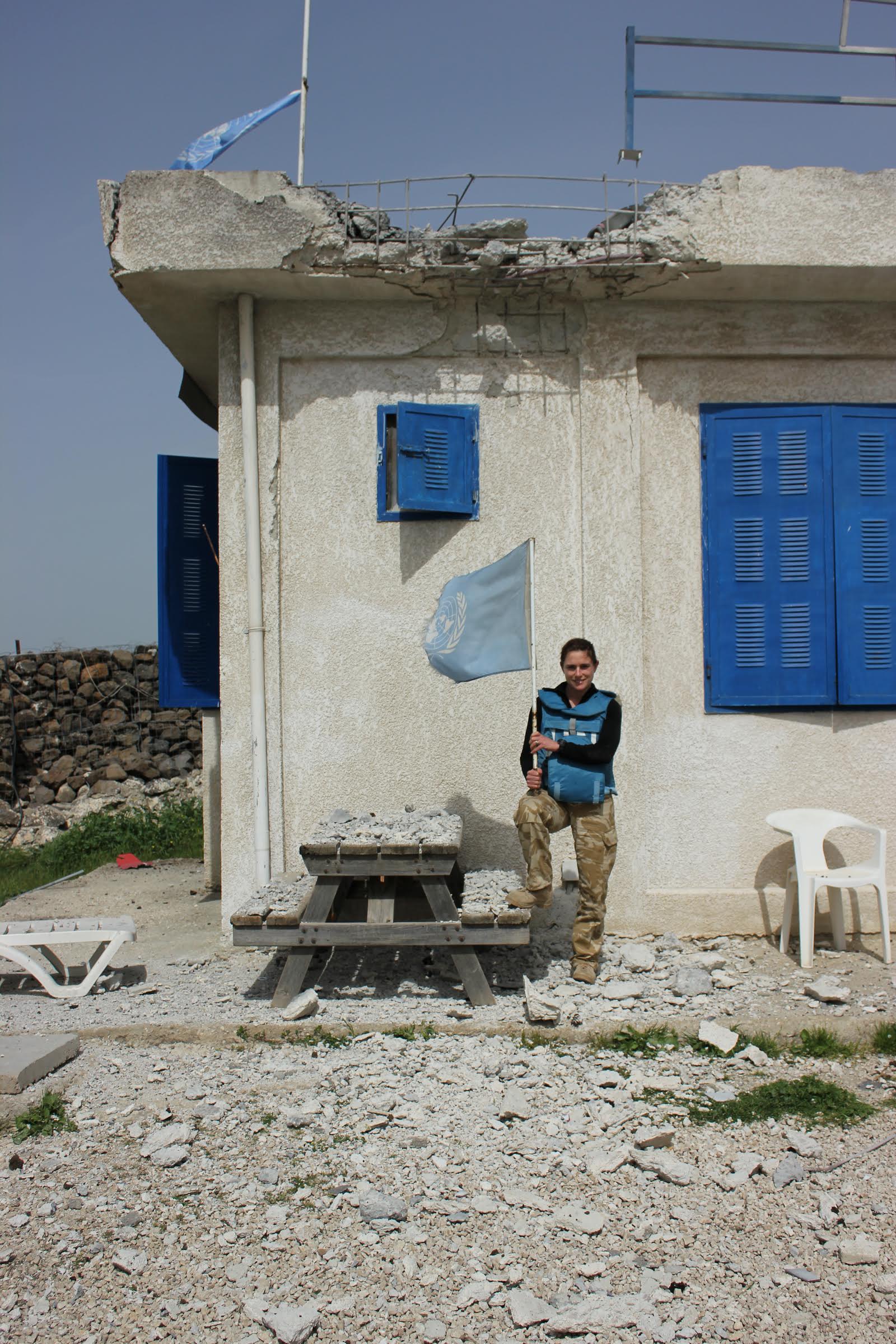 Which is a handy segue into Alia's favourite topic, resilience, and the reason she's talking to me from the 10ha Auckland lifestyle block she shares with her husband Jamie, 46, their eight-year-old son Alex and a menagerie of rescued animals including dogs, goats, sheep and chickens.
Alia's first book, The Resilience Toolkit; A Proven Four-Step Process to Unlock Your True Potential was recently published and its author is now on the media treadmill, explaining how and why resilience is the secret sauce the world needs.
"Resilience is often defined as bouncing back after a setback or unpredictable event but I believe that showing grit or simply handling stress isn't enough. For me, resilience is about learning, growing and bouncing forward in a way that means we're stronger and better than we were before our setback found us."
Spliced with anecdotes from the many soldiers, security forces and elite athletes that she's worked with over the years, the book's 296 pages lead readers through a four-step process that Alia calls ABCD – awareness, belonging, curiosity and drive.
"Resilience is about developing clearer awareness, deeper belonging, broader curiosity and stronger drive. I've created tools and exercises around these four qualities to help free ourselves from fear, better understand our demons and drivers and recover faster from setbacks."
Alia had long flirted with the idea of writing such a book but Covid forced her hand.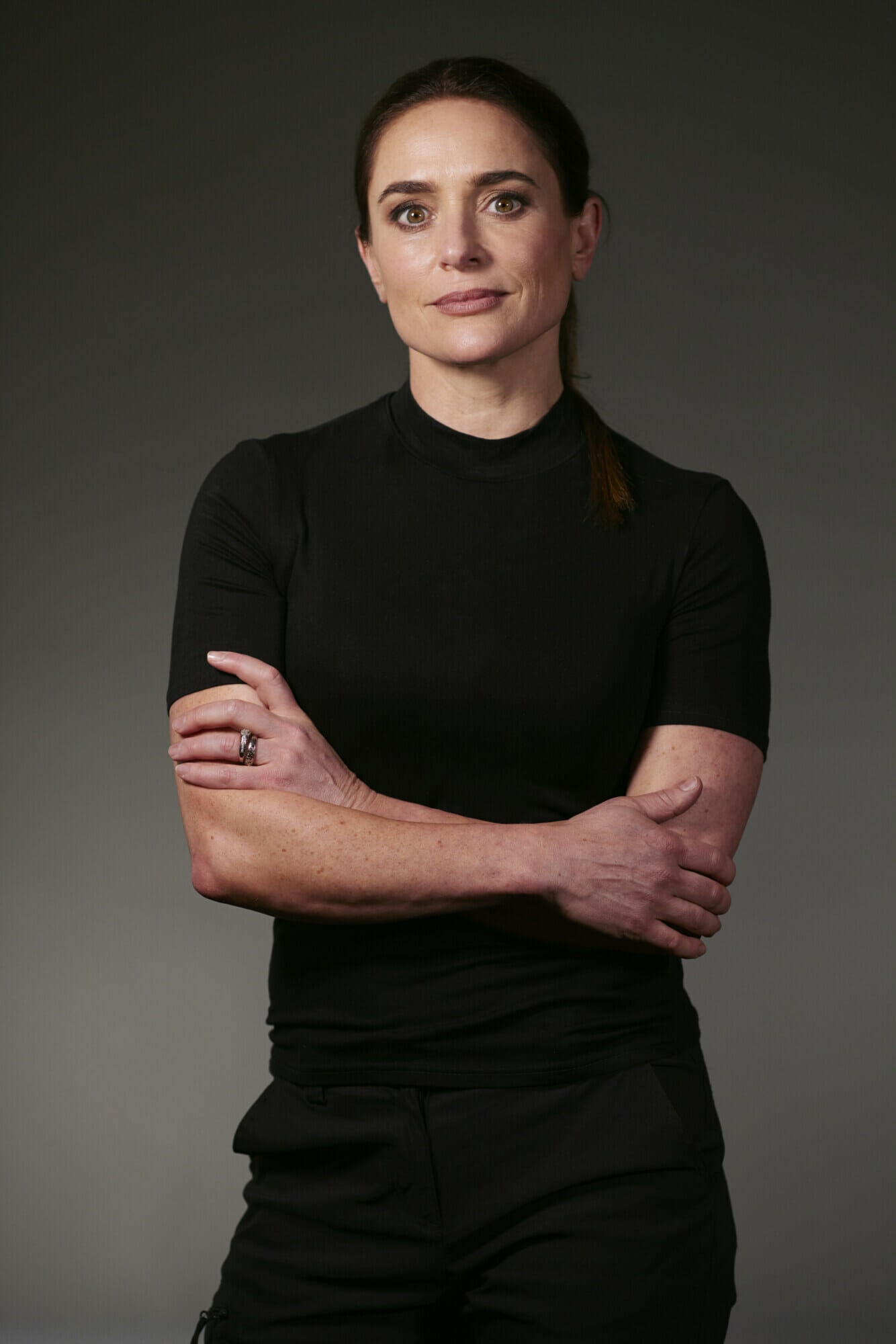 "The global pandemic brought change, ambiguity and unpredictability to all our lives in some shape or form and many of us found that we didn't have the tools or narrative to deal with it. It seemed liked the perfect time to help Kiwis build broader and stronger resilience."
If resilience is a path then Alia has travelled quite a few. She was born in the Bulgarian countryside, "in the middle of nowhere" where her air-force pilot father's job had taken the family, but moved to Sofia soon after.
Although it was a happy childhood, she was acutely aware of her country's socio-political situation.
"It was the end of the Cold War, so the political climate was complex but there was also hyperinflation and things weren't good economically. It wasn't particularly safe for women and my father knew that there would be challenges ahead for me and my younger sister."
Her father had always been obsessed with New Zealand and longed to hand-glide in the South Island so when Alia was 17 he moved the family to Christchurch.
It wasn't the softest landing. "We were used to a big, chaotic city so we came to Christchurch and said, where is the city, where are the people?"
Speaking little English was another hurdle that the teenage Alia had to deal with.
"We used to watch videos such as Thomas the Tank Engine to help us learn English. I didn't like being misunderstood and wanted to integrate quickly so I picked up the language as quickly as I could."
Not long after she enrolled in a law degree at Canterbury University but after two years realised it wasn't her calling and transferred her allegiance to psychology.
After graduation, Alia was offered a job at a consultancy but when a friend told her he was interested in joining the army, Alia went along with him because she was interested in the selection process.
In the way these things often happen to her, Alia was offered a job and her friend wasn't.
It was the start of a six year military career. A year or so into it, the SAS came calling.
"It wasn't the kind of job you apply for, they select you. But working as a lead psychologist helping to select officers and support their training and in deployment missions to places such as Syria, East Timor and Afghanistan was an extraordinary journey. It taught me a lot about how humans can lean into the unknown and unlock their potential."




When Alia had son Alex in 2015, she decided to step away from a full-time military career.
But raising a new-born on a rural property with a husband often away for work meant Alia again had to call on her old mate resilience.
"The early days of parenting were tougher than I imagined but I eventually turned my attention to completing a PhD at the University of Waikato, focused on the link between curiosity and resilience in the armed forces. I've always been obsessed with the mindset and skills needed to navigate complex situations, not only to survive but also to thrive and emerge better prepared than before."
Life these days is busier than ever with Alia splitting her time across three companies, including one she started with her husband, who has a background in education. She estimates around 20% of her work is with clients one-on-one while the rest is in the resilience and leadership space with various organisations.
Off the clock, Alia spends her time running in the hills near her house and practicing yoga and meditation.
"I love my work so much that I can forget to exercise. In the military I had to maintain a certain level of fitness and I know I feel better when I'm fit so I try to prioritise getting out for a run or doing yoga as often as I can."
Alia is hopeful there will be another series of Tracked ("It was an amazing experience working with the teams and crew for the seven week shoot") and another book is also on the cards.
"While researching this book I found so many great personal stories that need to be told. They're currently sitting in a folder, waiting to be turned into a book."
Related Article: Kate McLeay Helping Inmates Through Mindfulness