What does the future of driving look like? We discover the advantages of hybrid and fully electric vehicles. Plus, we explore the latest innovative models in the New Zealand market.
The decision to buy an electric car is an easy one for New Zealanders who are concerned about the environment.
In this country, 80 percent of our electricity is generated by rain (hydro dams), geothermal and wind, so the source of your car's fuel is environmentally friendly, inexpensive and produced locally.
If you're thinking of buying an electric vehicle (EV) you are not alone. In fact, over 40 percent of New Zealanders say they would now consider buying a battery electric vehicle (BEV).
Transport is responsible for 21 percent of New Zealand's carbon emissions, and those emissions keep growing. An EV is a great way to reduce your personal carbon footprint dramatically. EVs are quiet and smooth to drive – and you just plug them in at home overnight. No more visits to the petrol station!
The Energy Efficiency and Conservation Authority (EECA) has a Gen Less programme, which encourages people to get more out of life while using less harmful energy. Moving to electric transport will have a huge, positive impact on our emissions.
Generally speaking, electric cars are fun to drive and near-silent, which makes them very pleasant for listening to music or hearing the person next to you.
They also cost less to run and maintain, and battery electric vehicles don't emit any petrol or diesel exhaust, which is a win for everyone's health.
A 2015 government study shows that electric cars have environmental benefits over petrol cars, even when the full life cycle of manufacture, use and disposal are assessed.
The average New Zealand petrol or diesel car emits about 2.6 tonnes of greenhouse gas per year – the equivalent of burning a tonne of coal. In comparison, a battery EV has no exhaust emissions at all. So that's less fumes at street level finding their way into the air we breathe. Because of New Zealand's high levels of renewable energy, an EV produces 80 percent less emissions than an equivalent petrol or diesel car.
Electric cars don't operate like petrol cars. They have no clutch or gears, accelerate more quickly and smoothly, have no spark plugs or engine oil and require less maintenance.
EVs are charged by plugging the vehicle into an external electricity source. This could be a regular electrical socket, a dedicated charging unit, or one of the many public charging stations around the country. The battery also recovers and stores energy generated when the car brakes, a system known as regenerative braking. Battery-charged electric vehicles particularly suit people who can charge overnight at home or at work, and who mostly travel within the battery range.
It is predicted that we will make the shift to electric cars quite quickly in New Zealand, as they are safe, reliable, manufactured by large brands and are beginning to be sold in high volume globally.
Norway, which has a similar population and size to New Zealand, is a global leader, with electric cars now outselling fuel-driven vehicles. Norway expects to end fuel-driven car sales in 2025.
Electric cars can be more expensive than fuel cars, although battery prices are falling rapidly, which will mean they will soon be cheaper to build.
Entry-level electric cars are great for using in and around town. Their batteries provide a shorter range, usually about 100km before you need to recharge. High-end electric cars can have larger batteries and a range of 500km or more.
There are also hybrid cars, like the Mitsubishi PHEV (Plug-in hybrid electric vehicle) which gives you both options. A plug-in charger for the electric motor plus a petrol motor.
Travelling using electricity can be about seven times cheaper than petrol, assuming you charge overnight on a cheap off-peak rate. However the cost of electricity varies more than petrol. Recharging with electricity can be free (if your employer or a business or council is paying instead of you), low cost (at home overnight) or higher cost (at a fast-charging station).
Driven regularly, an electric car can save you a few thousand dollars a year, quickly paying off the higher car-purchase price. Fewer moving parts means electric cars have lower maintenance cost. A Norwegian study showed almost all cars were charged daily or weekly at home, and that most cars use a public fast charger once a month or less, which is likely to be consistent with how New Zealanders charge their cars.
Charging your car on long trips around the country is getting easier with a national network of over 200 public fast chargers being installed by ChargeNet in cities and every 50-100km along major state highways. Charging takes between 10 and 30 minutes, depending on which charger you use and you can download their app to access a map and pay for your charge.
EECA research shows battery EVs emit 60 percent less climate-changing emissions over their full life cycle than petrol vehicles, even when you take into account raw material extraction, battery manufacture, vehicle manufacture and shipping. You can read more at genless.govt.nz.
A used battery still has value. It can be refurbished, repurposed or recycled – for example, it can be used to store electricity from solar panels, or raw materials can be reclaimed. Members of the Motor Industry Association of New Zealand (MIA) have committed to a code of practice to have systems in place for the use, capture, return, refurbishment, reuse, recycling or disposal of EV and hybrid batteries, with the aim that no batteries end up in landfill.
The Battery Industry Group (BIG), which EECA is part of, is working to design a "circular" product stewardship scheme for large batteries, by exploring second-life options and innovative end-of-life solutions. BIG is a collaboration between over 80 businesses across energy, waste, transport and battery sectors, which deal with large batteries (both stationary and mobile).
Considering making the switch to an EV? We round up some of the latest models to hit the market below.
All-electric luxury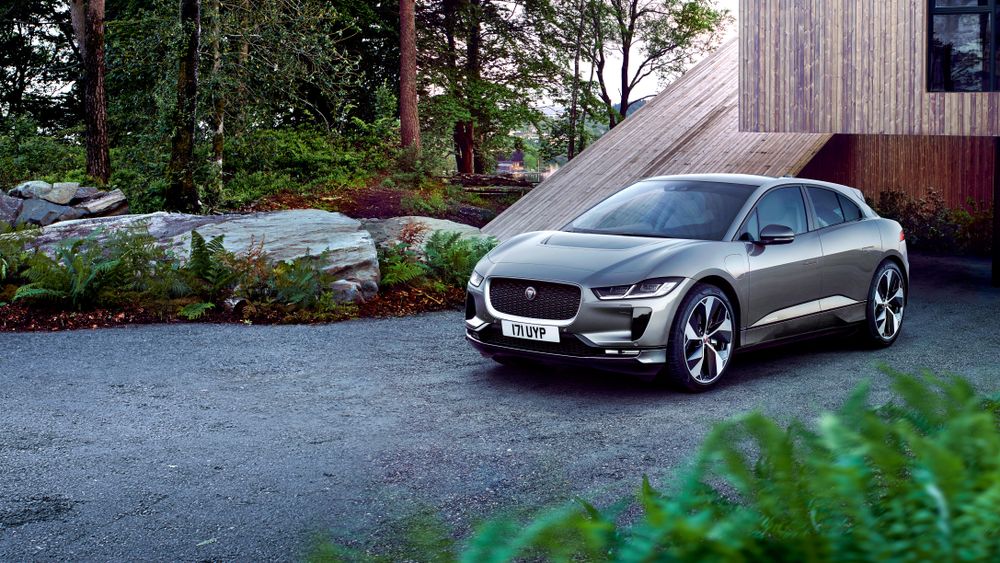 MAKE: JAGUAR
MODEL: I-PACEA
As one of the first luxury all-electric vehicles to enter the market and the first EV in the Jaguar range, the I-PACE is used to breaking new ground. What makes this EV stand out from the rest is the fact that it's built from the ground up, so rather than modifying an existing car's architecture to include a battery like others have done, the design team at Jaguar built the I-PACE completely from scratch to deliver perfect weight distribution, as well as the sports car agility the brand is known for. It boasts 696Nm of instant torque to cover up to 470km in a single charge, more than enough to get you from A to B and then some.
Following its 2019 launch, the I-PACE went on to win the acclaimed World Car of the Year, as well as European Car of the Year, German Car of the Year, European Car of the Year, Green Car of the Year and New Zealand Car of the Year. Look out for more EVs in Jaguar's future line-up, with the brand announcing the move to an all-electric fleet by 2025, making the I-PACE the first of many Jaguar battery electric vehicles to come.
PRICE: $149,900 including GST, excluding on-road and delivery costs, find out more here.
Best of both worlds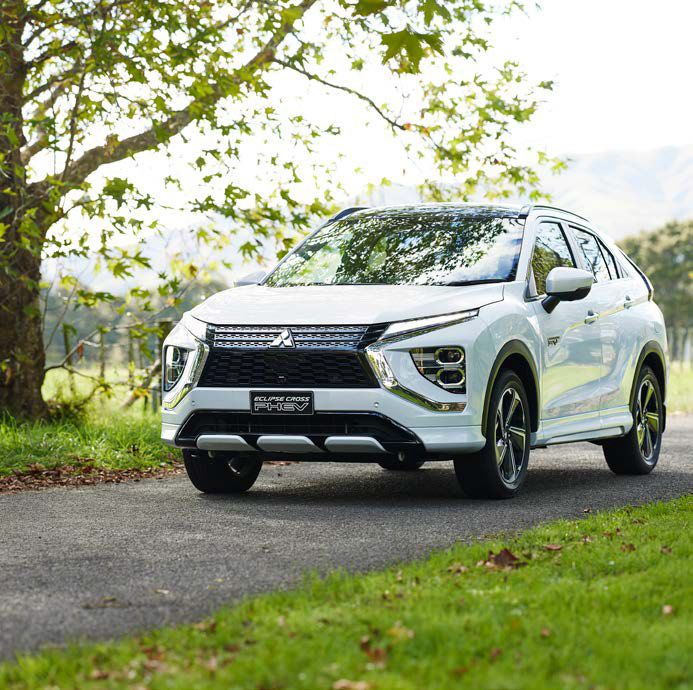 MAKE: MITSUBISHI
MODEL: ECLIPSE CROSS PHEV
YEAR: 2022
The all-new Eclipse Cross PHEV is an all-wheel drive SUV that offers the best of both worlds. Proven Mitsubishi plug-in electric vehicle technology seamlessly brings electric and petrol power together. Plug in at home for a fuel-free commute, then head out to the country with the 2.4L MIVEC petrol engine. Smartphone connectivity and a luxurious leather interior (VRX only), teamed with advanced safety features and Super All-Wheel Control, keep you comfortable and safe wherever you're going.
PRICE: FROM $49,999 including GST, excluding on-road and delivery costs, find out more here.
Lively & fun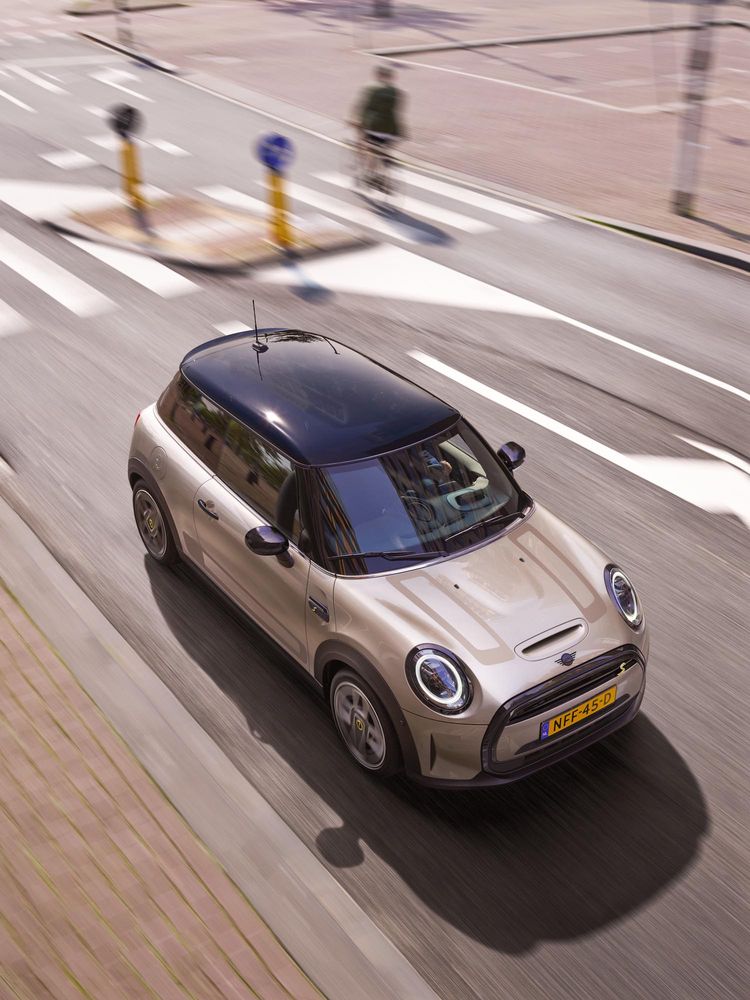 MAKE: MINI
MODEL: MINI ELECTRIC HATCH
YEAR: 2021
The original MINI was the people's car that revolutionised car ownership in the middle of an oil crisis with its compact size and layout. The MINI Electric Hatch possesses the same trailblazing spirit, seeking to revolutionise personal mobility for a new generation of eco-conscious city dwellers who want to have fun, yet clean, mobility in a cool package.
The famed go-kart handling is enhanced rather than lost in the MINI Electric Hatch, making it one of the liveliest EVs in the market. It has batteries placed low and in a T-shape, endowing the car with a low centre of gravity, and a bespoke suspension system, created specially for the car to provide maximum handling thrills.
PRICE: FROM $60,400 including GST, excluding on-road and delivery costs, find out more here.
Power and economy
MAKE: TOYOTA
MODEL: HIGHLANDER HYBRID
YEAR: 2021
Toyota's new hybrid Highlander line-up is proving popular with new car buyers, with 90 percent of Highlander buyers opting for the hybrid version. Perfect for professionals and families who are looking for power and technology that will take them from the daily commute to a weekend escape, it's the SUV for now. The new hybrid variants feature a revised version of the 2.5L petrol engine used in the RAV4.
Together, the combined petrol engine and electric motors offer enough power to tow 2000kg (braked), and combined cycle fuel consumption is just 5.6L/100km.* Significant safety improvements will also appeal – new additions include emergency steering assist and intersection turn assist. Plus, no family fights over the USB ports – there are five; three in front, two in the back.
PRICE: HYBRID RANGE FROM $63,900 including GST and on-road costs, find out more here.
*Fuel consumption figures are tested under controlled conditions and are provided for comparison purposes, actual results will vary according to vehicle usage and operating conditions.
THIS ARTICLE IS SPONSORED BY Energy Efficiency and Conservation Authority (EECA)