Motoring writer Mark Sainsbury experiences the full-on luxury Lexus experience, and comes away even more convinced that electric is the way to go.
There's an American inventor named Thomas Midgley Jr who is credited with single-handedly wreaking more harm on this planet and its people than any other individual. How?
Well, among his 100+ patented inventions, Thomas Midgley Jr from Beaver Falls, Pennsylvania developed leaded fuel for General Motors, then topped that off with "freon", the fluorocarbons- based chemical used in early car air conditioners. The ones that, before being banned, ripped a hole in our ozone layer. New Scientist labelled him a "one-man environmental disaster".
Fast forward 100 years and we have a car manufacturer; correction, a luxury car manufacturer, with a declared aim of being carbon-neutral by 2050.
I'm talking Lexus. The surprising thing about Lexus is that already the majority of vehicles it sells are electrified in some way. The other surprise is that for decades no one realised that Lexus was owned by Toyota. I've opined before about why you would want to hide your roots in one of the world's biggest and arguably the most reliable vehicle manufacturers, but Toyota bosses decreed that to preserve the luxury DNA in the Lexus brand it was to be kept completely separate.
And they take their luxury credentials so seriously. Lexus place a lot of emphasis on the Lexus "experience". You should know you're in a Lexus and you should damn well enjoy it. This is not a company shy about its place in the automotive firmament.
So, in that context, you have a range of vehicles unashamedly pitched at the luxury market, but come back to that breakdown. Most vehicles in the Lexus range are hybrids. With both petrol and electric motors, they are comparatively stingy on fuel and you would think were targeted at the budget market. But times they are a-changing. Not only are electric drivetrains good for the pocket, but they are also good for the environment and our focus on sustainability has launched a whole new market simply wanting to feel good about how and what they drive.
And sustainable driving is not a new concept for Lexus.
How about full electric?
With the bulk of its sales already in the partial electric zone, now it's time to step up to full electric. You'll still be able to buy a new HEV, a hybrid electric that charges itself while you drive, recovering energy for later use, and a PHEV, a hybrid you can plug in at home to charge up. Then add the ultimate – in my view anyway – the BEV, the Battery Electric Vehicle.
This electrifying Lexus retails for $79,900 drive-away, plus you then deduct the clean car rebate of $8,625, and it comes with a four-year new vehicle warranty plus an eight-year warranty on the battery.
The electrification of Lexus is intensifying: the UX 300e is their first pure electric vehicle in our market, and a new all-electric SUV will hit our shores in early 2023. Lexus see themselves as different from the rest. Not just in terms of quality and luxury, but they do things a bit differently. They seem determined that everyone should "experience" Lexus.
It comes back to a couple of Japanese concepts. "Takumi" refers to craftsmanship, and the company prides itself on the quality of what it produces. But there's another concept at play here – it's called "omotenashi" or luxurious hospitality. And here's where, if the car hasn't seduced you, Lexus' omotenashi certainly will. Lexus have partnered with a handful of people around the country who have values and standards Lexus believes align with theirs. So, when people are invited to assess and review a new Lexus you get immersed in the "experience".
As well as top fashionista Karen Walker, they have partnered up with leading furniture designers Resident and, as we experienced first-hand, with another Lexus ambassador, Japanese chef and avocado milk pioneer (yes, it's true) Sachie Nomura.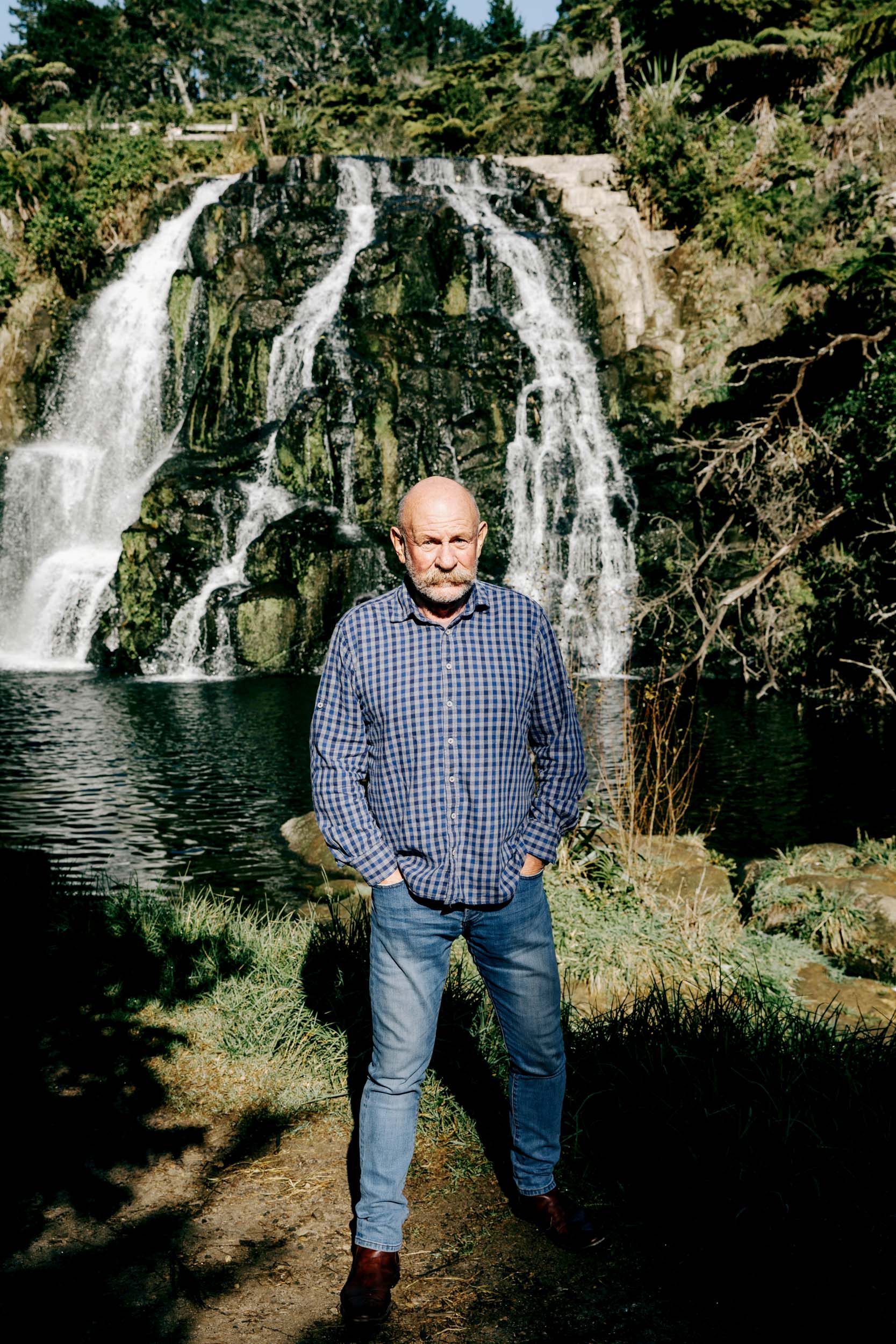 It's not often you come in to try out a new car and start with a veritable feast of the most delicious Japanese food you will ever taste. But it's all about omotenashi. And so began two days of total immersion in Lexus luxury, including first-hand experiences with other Lexus ambassadors. Not a bad job if you can get it.
At first, I thought it was some sort of courting ritual. Myself and the other lifestyle writers Lexus invited along were being wooed. But there was no hard sell. Lexus say they take the same attitude on the sales floor. With a six to 12-month waiting list (two years on one model), I guess you can afford to be generous, but it does raise the question: if you have more buyers than cars why such an effort to spread the message? Well, they have big plans at Lexus. With roughly 1000 vehicle sales last year they want to pump that up by 50 percent to 1500 this year. And the ambitions don't stop there. Lexus is eyeing more of the market.
So, if full battery electric is the future, why not convert the whole fleet? One of the Lexus customers waiting at the dealership, as we scoffed sublime Japanese food, put it simply: she was only going to buy a Lexus and it was going to be hybrid. Why not go the whole way? Range anxiety. The UX 300e has a range of approximately 300km. But buyer beware. Air conditioning (even free of freon) and other electric gizmos all strip that range back, and many older owners don't want the anxiety.
But full electric is the way forward, and from my perspective I enjoyed the full electric so much more, as it was smooth and consistent and not hopping between petrol and electric motors.
The range issue will only get better, and we know full electric is the way forward, although the boffins are also working on hydrogen. But change is coming. Just like the move to rid the world of Thomas Midgley Jr's killer fuel, so too will petrol and diesel eventually go. Then we are left with a world of electric cars and the same distinctions that exist now. The cheapest, the fastest, the prettiest and the most luxurious. And as long as luxury remains a factor, Lexus will still be in the market.