It's been a year since the Duke and Duchess of Sussex left the UK for the US to forge their own path through life. Now, Harry and Meghan are living among A-listers and striving for success on their own terms.
Stretched out on the sunny lawn of their California mansion, a barefoot Prince Harry and his pregnant wife, Meghan, gaze dreamily into each other's eyes. You can almost hear the cicadas chirruping in the trees, but from faraway Buckingham Palace came less soothing noises.
The beguiling black-and-white photograph accompanying the announcement that Meghan, 39, is expecting a second child might have been shot on a movie set, but its inner message was clear. The Duke and Duchess of Sussex are happy in their new lives, very much together and in no mood to return to formal duties.
Just five days later came confirmation that the couple's time as working royals was over. The Queen had laid down the law: you cannot be in the royal family and out of it at the same time. Royal proclamations are often difficult to decipher, but there was no concealing the mutual hurt and resentment in the exchange that followed.
The palace's statement put it bluntly: "The Queen has written confirming that in stepping away from the work of the royal family it is not possible to continue with the responsibilities and duties that come with a life of public service."
Harry and Meghan, it declared, would now lose their remaining honours and patronages, which would be "redistributed among working members of the royal family". Within minutes, Harry and Meghan hit back with a testy riposte, stating their intention to continue their good works, and signing off with, "We can all live a life of service. Service is universal." Although almost certainly written by one of the Sussexes' PR team this parting shot caused outrage at the palace. "You do not have the last word with the Queen," one senior courtier told the BBC. "And you certainly don't lecture her on the meaning of service."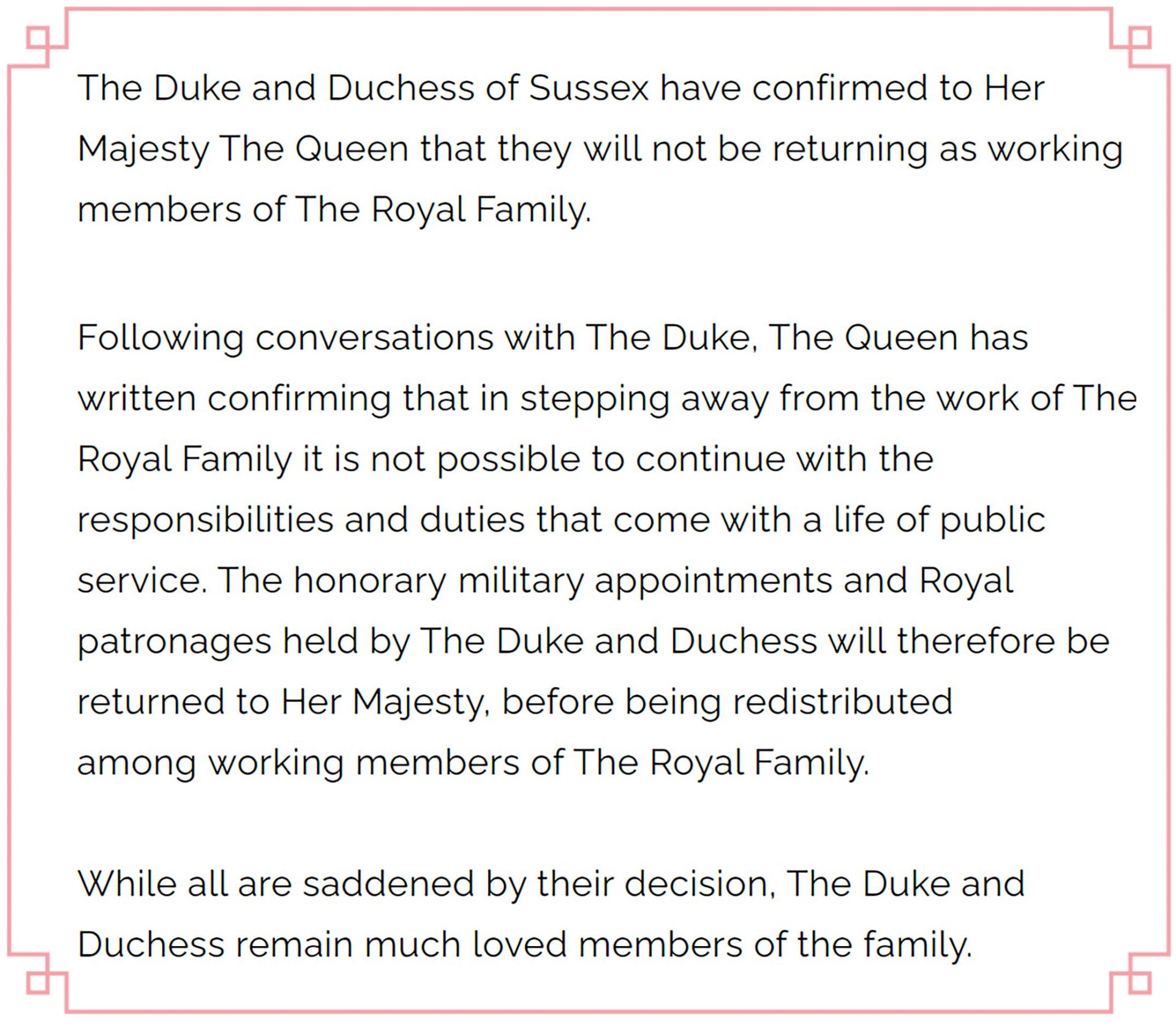 It had all begun with such hope and promise. A year ago, Harry, 36, and his American actress wife had set out on what they called "a progressive journey", hoping to find a new way of living and working, while remaining within the royal framework. They moved first to Vancouver Island in Canada, then to Meghan's native Los Angeles, and finally north to the celebrityrich enclave of Montecito, near Santa Barbara, where they have settled with 22-month-old son Archie in an $22 million Mediterranean-style villa.
Reluctant to lose them, the Queen, 94, had insisted on a one-year "trial separation" during which the Sussexes would be allowed to keep their royal titles and patronages. It was due to expire on March 31, but negotiations on a new arrangement broke down several weeks ago and, with neither side prepared to compromise, the palace brought things to a head.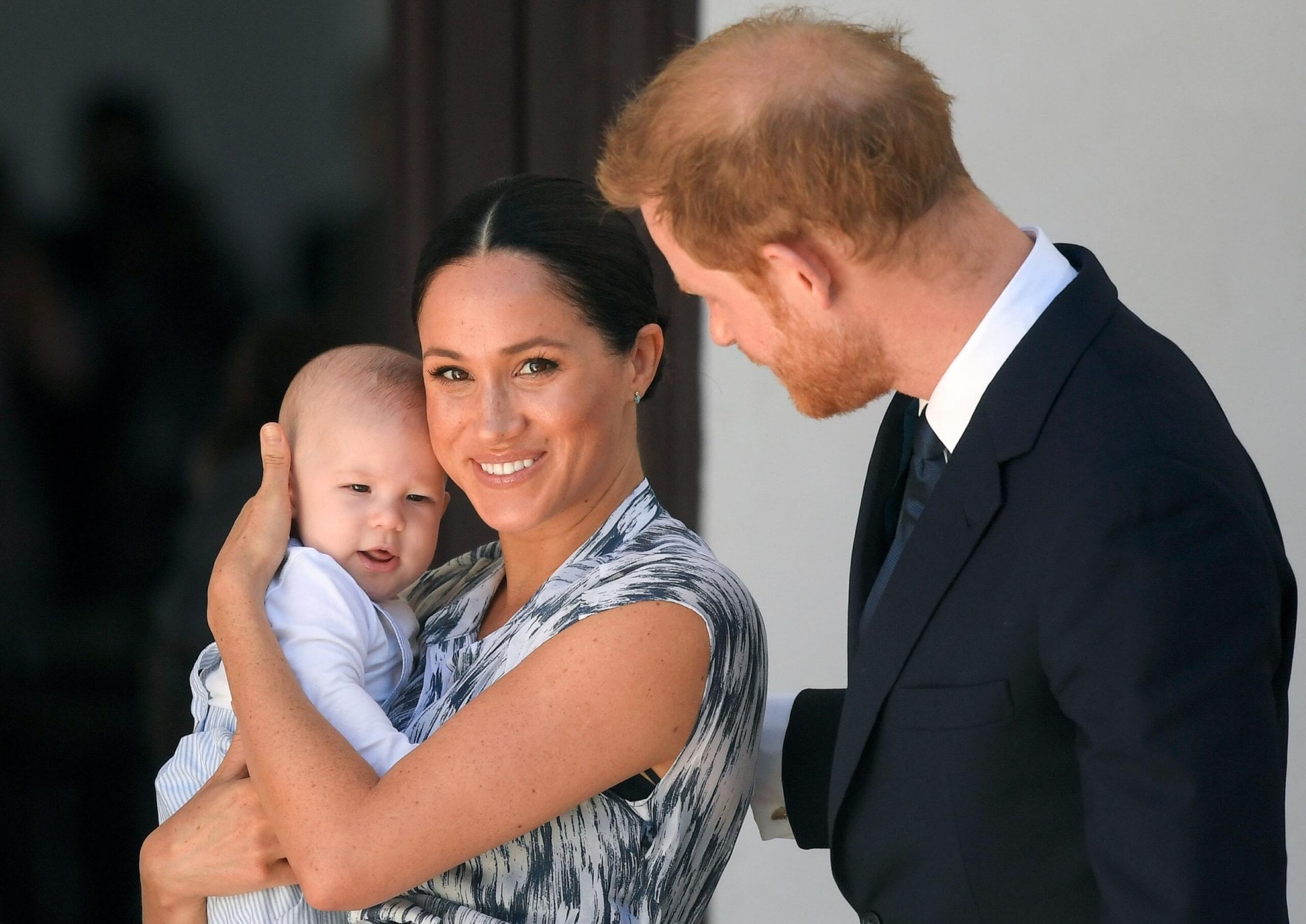 What now for the Sussexes? There can be no doubt the split is final and their future will play out in America. The uplifting news that Meghan, who suffered a miscarriage last year, is pregnant again can be seen as a confirmation that the Sussexes are making a personal success of what seemed, at the time, a risky gamble. No senior royal, since Edward VIII abdicated in 1936, had simply walked away from "The Firm", and many predicted the couple would quickly return, chastened, to the fold.
"My impression is that they are pretty happy, and fulfilled with their work," says Omid Scobie, co-author of Finding Freedom, a book about the couple's new life. Bryony Gordon, a British journalist who has worked with Harry on mental health causes, describes them as "carefree and excited about what the future holds". Their spokesperson in London plays down the likelihood of a visit home any time soon.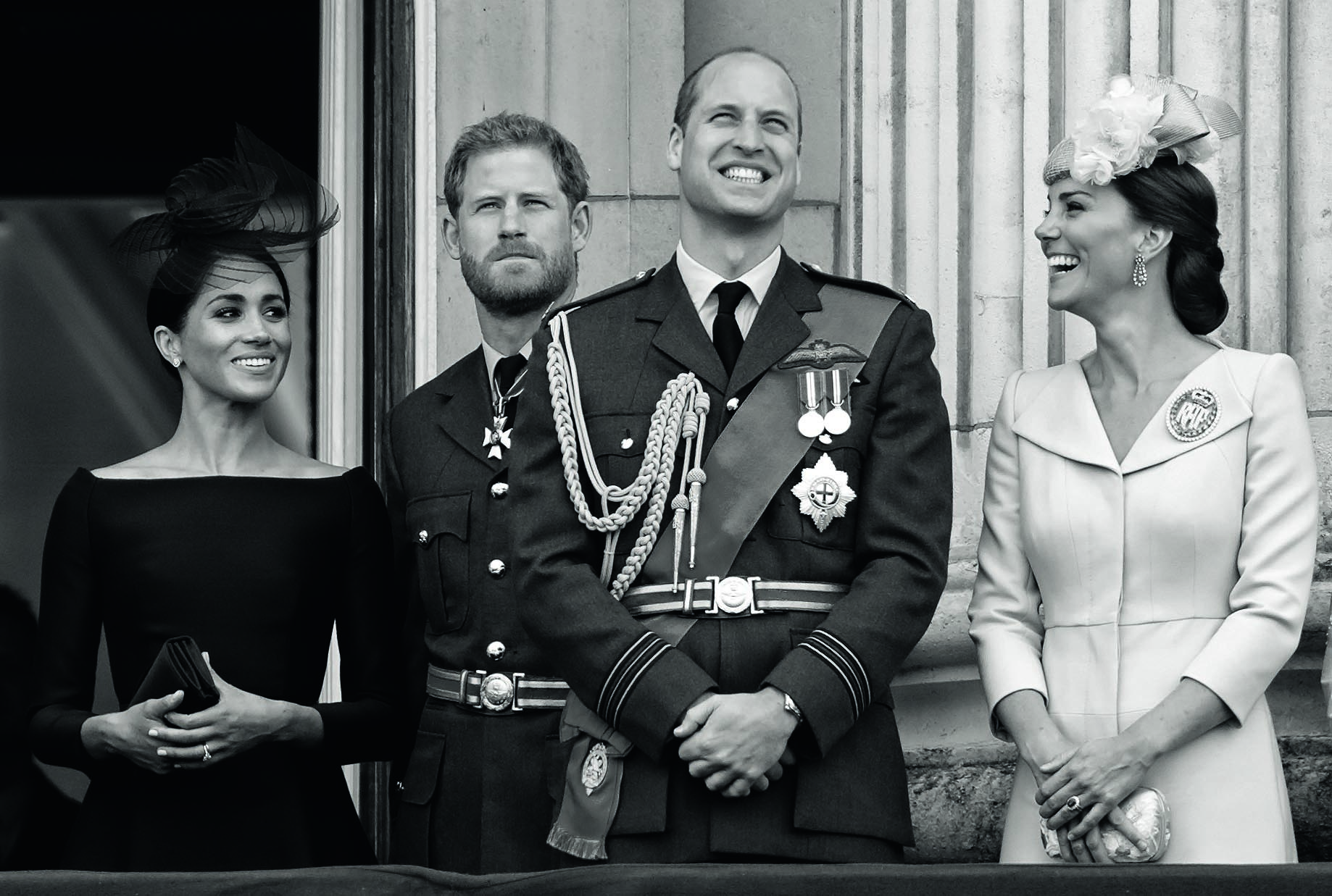 The misgivings appear to be mostly on the palace's side, with a rueful acceptance that Meghan and Harry are gone for good, along with growing concerns about how they might use their royal status to build their public profile and commercial interests. The couple have already signed lucrative deals with media companies, including Netflix and Spotify, and this month will give a much-hyped interview to Oprah Winfrey.
Whatever the financial compensations, Harry's loss, particularly of his military titles, will be a stinging blow. The former soldier is no longer permitted to wear a uniform and must relinquish his honorary commissions, including the rank of Captain General of the Royal Marines, which he took over from his grandfather, Prince Philip. Meghan will cease to be a patron of several arts bodies, including the National Theatre.
Veteran royal biographer Robert Lacey believes the couple could eventually be stripped even of their HRH status, although this "nuclear option" would only be triggered if their business activities were judged to be tarnishing the royal family's image. Sources at the palace suggest a more likely compromise, whereby they would keep the titles while agreeing not to use them. For now they will remain the Duke and Duchess of Sussex, and Harry's place in the line of succession will not be affected.
For now they will remain the Duke and Duchess of Sussex, and Harry's place in the line of succession will not be affected
All these constitutional convolutions seem a world away from the sun-dappled garden in Montecito, where the Sussexes' neighbours include singer Ariana Grande, Hollywood couple Orlando Bloom and Katy Perry, and Oprah herself.
The new picture, taken by Misan Harriman – photographer for Vogue and a friend of the duchess – shows Meghan in a pale, full-length dress, her bump clearly visible, with her head resting on Harry's thigh. According to British art critic Jonathan Jones, the picture "doesn't so much rebel against royal portraiture as bring it to an end. It tells us quite flamboyantly that the Sussexes are not in Britain, and have no desire to be. It is a confident image of defiance. A cup of California dreamin'."
Certainly, their new quarters are a far cry from Frogmore Cottage, their creaky, Victorian-era home in the grounds of Windsor Castle. Their 11-bedroom California property, built in 2003 and previously owned by a Russian oligarch, features a library, gym, separate wet and dry saunas, an elevator, games room and home theatre. The 3ha grounds encompass a teahouse, a "children's cottage", tennis court, swimming pool and tiered rose gardens.
Local estate agent Cristal Clarke says, "It's a perfect place to bring up young children. The house is very secluded, close to the ocean and the mountains, and we have great local schools." Archie was born at London's Portland Hospital, but for the couple's new arrival – expected in June – Meghan is likely to embrace the full-on Californian "birthing experience", designed to spare no expense and assure the comforts of even the most anxious celebrity mother.
Typically, the whole process is subcontracted to a specialist Pregnancy Management Team, composed, according to writer Celia Walden (TV personality Piers Morgan's wife, who experienced it while living in LA), "of ruthlessly efficient body-and-mind administrators; everyone from a reflexologist, prenatal dermatologist, nutritionist, trainer and crystal reader to predict your child's nature."
While home births are increasingly popular among the smart set, Meghan, at almost 40, is likely to opt for the famed Cedars-Sinai hospital in West Hollywood, where a private birthing suite costs around $8000 a night. The top package – as chosen by the likes of Gwyneth Paltrow, Beyoncé, Britney Spears and Victoria Beckham – includes gourmet meals, hairstyling, manicures, and separate rooms for your partner and agent.
It seems certain the new baby will be the couple's last. Three years ago, during a talk about climate change and overpopulation, Harry confided to famed conservationist Dr Jane Goodall that two children would be "the max" for him and Meghan.
The child is likely to have both US and British citizenship, and although eighth in line to the throne, they will – like Archie – go without a title, being known simply as Master or Miss Mountbatten-Windsor. British bookmakers have the names Alfie and Alexandra as 4-1 favourites, although there are also short odds on Elizabeth and Philip – seen as a gesture of continuing respect towards Harry's grandparents.
Both Sussexes grew up with divorced parents. Harry was eight when Charles and Diana, the Prince and Princess of Wales, separated, and Meghan just six when her father Thomas Markle, a successful Hollywood lighting engineer, and mother Doria Ragland broke up. The effects still haunt them, with Harry admitting to years of mental health problems, while Meghan remains bitterly estranged from her father and half-sister Samantha.
"I think part of the reason they wanted to go their own way in life was to be free of the kinds of pressures they saw their parents suffer," says royal commentator Katie Nicholl. "They think they can do better for themselves and their children. Come to that, they think they can do better for the world."
One complication is the distance the Sussex children will be from their royal relatives, particularly given the severely strained relationship between Harry and his brother, Prince William. When Harry married Meghan in 2018, it was the fond hope of William's wife, Catherine, Duchess of Cambridge, that her children and Meghan's would grow up together.
But the Sussexes' abrupt departure, and some stinging revelations in Finding Freedom about Harry's resentment of William's allegedly "patronising" behaviour, have left a lasting rift. The uncivil final split has done nothing to improve things, with William and Charles forming a common front in support of the Queen. As the months go by, and the Sussexes settle ever deeper into their laid-back Californian lifestyle, the chances of a resolution look increasingly remote.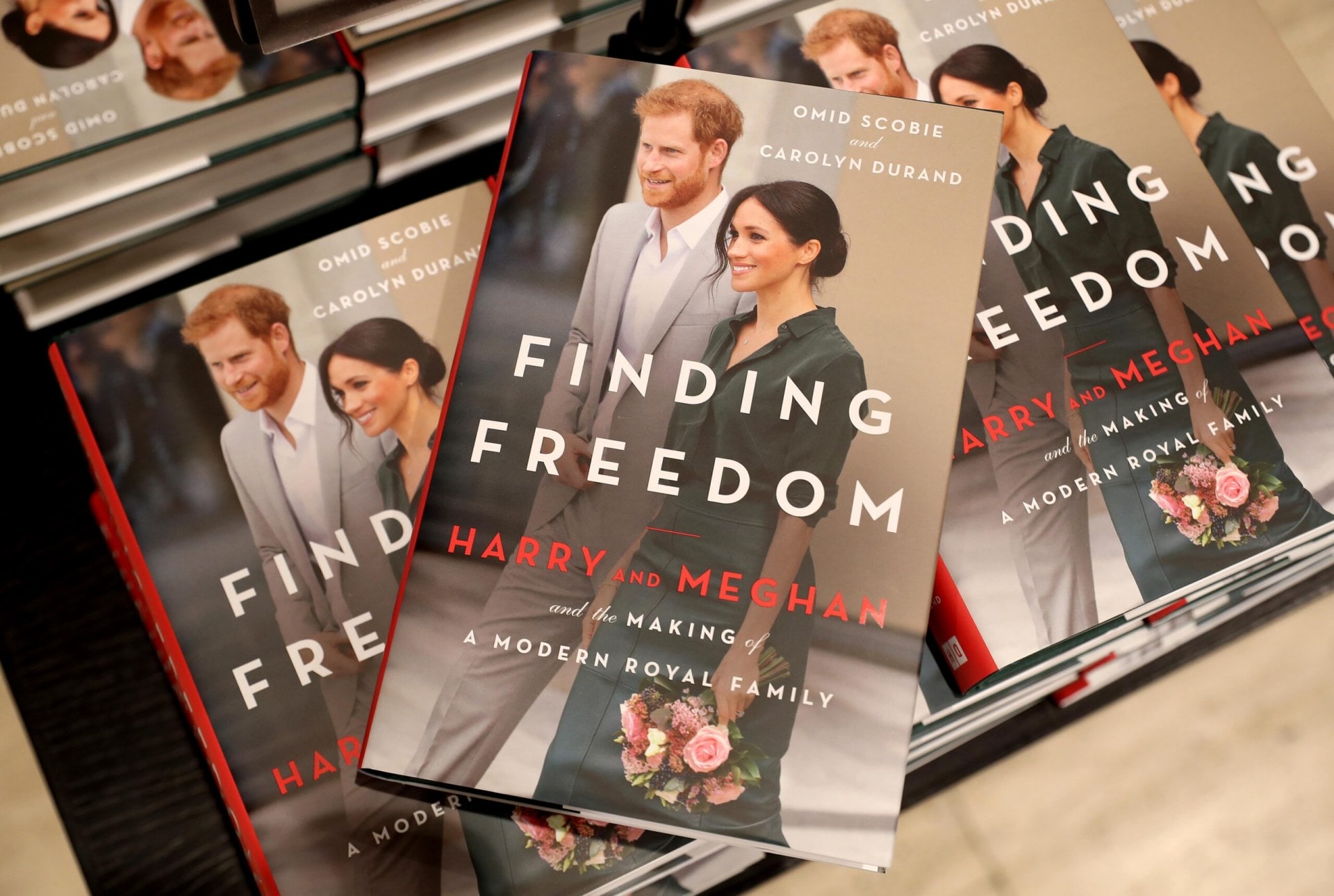 A further complication is the couple's urgent need to earn a living. Royal finances are necessarily opaque, but the best estimate of Harry's wealth is around $50 million, the bulk of it left to him in the wills of Princess Diana and the Queen Mother. It sounds like a lot, but the costs of the couple's new set-up are prodigious, with huge mortgage repayments, round-the-clock security, property taxes, utilities and maintenance, a full household staff, an office in London, a top PR outfit in New York and the fearsome expense of simply being part of California's gilded set adding up to several million dollars a year.
"If you look at the kind of people they're now living among," says Santa Barbara society columnist Richard Mineards, "you are talking not just about movie stars, but tech moguls, retired Wall Streeters, billionaires from Russia and the Far East. Harry and Meghan aren't rich at all by these standards." In their parting statement on leaving London, the Sussexes said they planned to become "financially independent", a declaration that's caused continuing alarm in royal circles.
However sincere the couple's stated aim of doing good works through their new Archewell organisation, their royal connections remain their most potent marketing tool. Royal officials fear that a combination of over-ambition and the everything-has-a-price culture in California could drag the pair into unseemly deals that will further heighten the strains between the palace and Montecito.
Referring to Meghan's recent promotion of an all-female coffee company she recently invested in, a senior courtier told London's Daily Telegraph, "It's quite simple, really. You can't be a member of the royal family and be flogging super-lattes at the same time."
Even more alarming for the stiffer element at the palace are indications that the duchess may be looking for a political role. It was recently revealed that she had a one-hour private Zoom meeting with California governor Gavin Newsom, a Democrat with a long record of backing liberal causes. Although no details were disclosed, the talks triggered speculation that Meghan could be seeking the US Senate seat vacated by Vice President Kamala Harris.
"She's doing everything that's allowed, given her position," said Mike Trujillo, a prominent Democratic strategist. "She's definitely putting her toe in the water. And once your toe's in the water, your whole foot is in, and the next thing you know, you're in neck-deep."
Those close to Harry and Meghan insist most of the worries are overblown, and, despite a few teething troubles, the couple have achieved the first stage of what they set out to do. In one sense, say those advising them, expulsion from the royal order makes their lives simpler.
While Harry will keep some treasured links to the UK – particularly the Invictus Games, which he set up seven years ago for injured and wounded ex-servicemen and women – the focus of Archewell is clearly on America. Its slick website promises "compassion in action", adding, "We believe that compassion is the defining cultural force of the 21st century, and through the work of our [organisation] we support a growing community of partner organisations fuelling systemic cultural change."
Back in London, the monarchy consoles itself with the knowledge that it has ridden out such disruptions in the past, and that the core royal family remains strong, popular and productive. If anything, its stock has risen during the Covid-19 crisis, and, as the Queen's backbone-stiffening "You are not alone" Christmas address showed, she remains as indomitable as ever.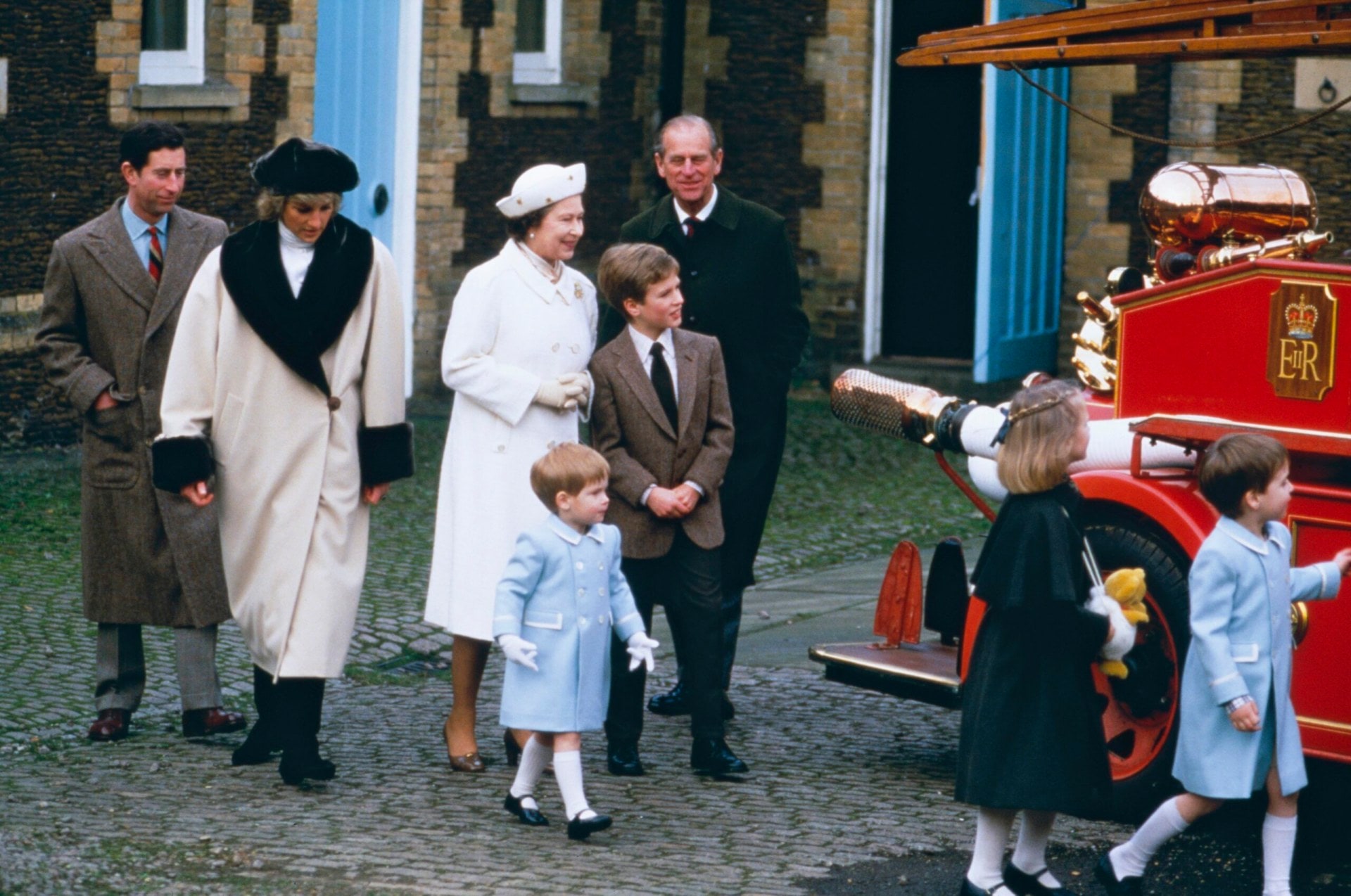 However, as well as the toll of Harry and Meghan's official and final split, the Queen is facing other stresses closer to home. A week after the joyous news of the birth of her ninth great-grandchild – Princess Eugenie's son, August Philip Hawke Brooksbank – the Queen's husband was admitted to King Edward VII's Hospital to receive treatment for an infection.
The severity of the 99-year-old Duke of Edinburgh's illness has not been disclosed, with the palace initially saying his admittance to hospital was out of "an abundance of caution". However, there are obvious concerns due to the Prince's advanced age (he turns 100 in June).
The Queen has publicly stated how much she relies on Philip's support and strength. In a speech on their 50th wedding anniversary in 1997, she said, "He is someone who doesn't take easily to compliments but he has, quite simply, been my strength and stay all these years, and I, and his whole family, and this and many other countries, owe him a debt greater than he would ever claim, or we shall ever know."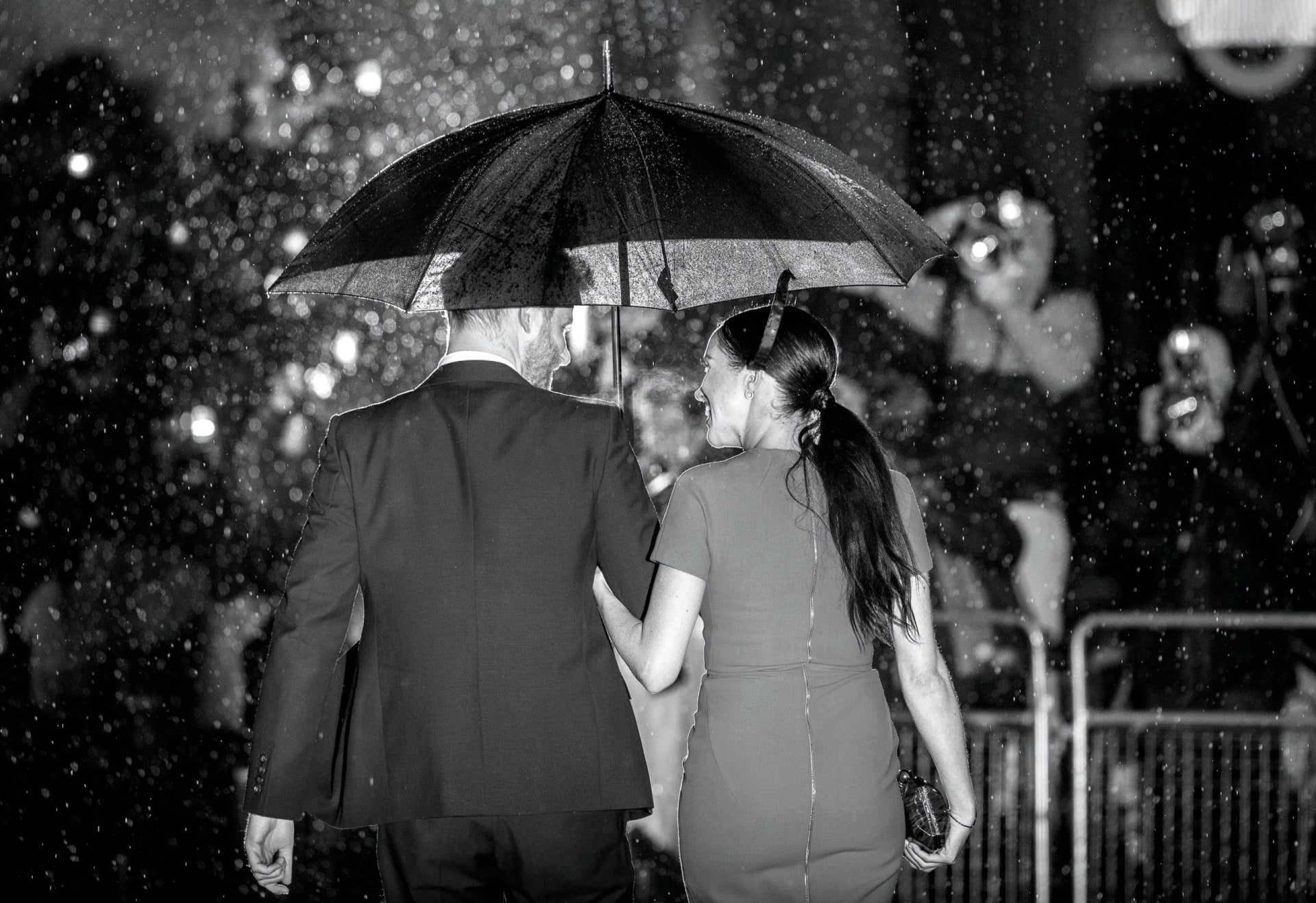 With the Queen still isolating at Windsor Castle, and Harry and Meghan's royal roles officially over, much of the workload now falls to William and Kate. Their roles enlarged, they are currently packing for a return to Kensington Palace with their three children – Prince George, seven, Princess Charlotte, five, and Prince Louis, two – after a long lockdown stint at their country home in Norfolk.
As the months go by, and the Sussexes settle ever deeper into their laid-back Californian lifestyle, the chances " of a resolution look increasingly remote
Far away, in their sunny Californian retreat, Harry and Meghan – free from royal restraint – seem to have finally found the life they really wanted. But the ties of blood and history are hard to break, and, whatever the discord and the heat it generates, they will always be royal.