Lock Eloise Blackwell talks with pride about how it feels to wear the Black Ferns jersey.
Eloise Blackwell has represented New Zealand in rugby for more than 10 years. She's won a Rugby World Cup title with the Black Ferns, travelled the world with her sport, and captained national and provincial teams.
But the experienced lock has never played in a Rugby World Cup on home soil, despite the team holding the RWC record of five championships. That will all change when the pinnacle event comes to Auckland and Whangārei in October.
"I'm super excited to have the World Cup on home soil and have my friends and whānau in the crowd. It's a really special moment in time."
Being a part of an elite group of women like the Black Ferns is difficult to put into words, she says.
"You think about the legacy of this team and everything that has contributed to building that legacy. Quite a few great women have gone before us, so it's special to call yourself a Black Fern and to know the history of the team.
"We talk about being the guardians of the jersey, and every time you put it on, you add value to it. You give your all for the jersey and the girls who have gone before you and the girls who are going to wear it in the future."
Before she was awarded a full-time contract in early 2022, 31-year-old Eloise was a physical education teacher at Epsom Girls Grammar School.
She's always been aware of how students look up to her and her fellow players in the national side. "They always ask if my teammates can come in and do training sessions, and it's really cool that I have friends whom the kids look up to," says Eloise, who was raised on Great Barrier Island in Auckland's Hauraki Gulf.
"I'm really big on a grassroots level because I've come from a small place, like a lot of the other girls. Whenever I'm on TV or when people see me out and about, I try to ensure I'm representing where I'm from and giving kids ideas that it doesn't matter if you're from a small place, you can still achieve great things."
Although Eloise has been living in Auckland's bustling city environs for more than 10 years, she is proud to be a sixth-generation Great Barrier Islander. It's the main spot she suggests visitors get away to for a day trip in between RWC matches.
"Head out to the domestic terminal, jump on a little 10-seater plane and in 30 minutes you're flying over Kaitoke Beach where I grew up, surfed, fished and spent all my time," she says.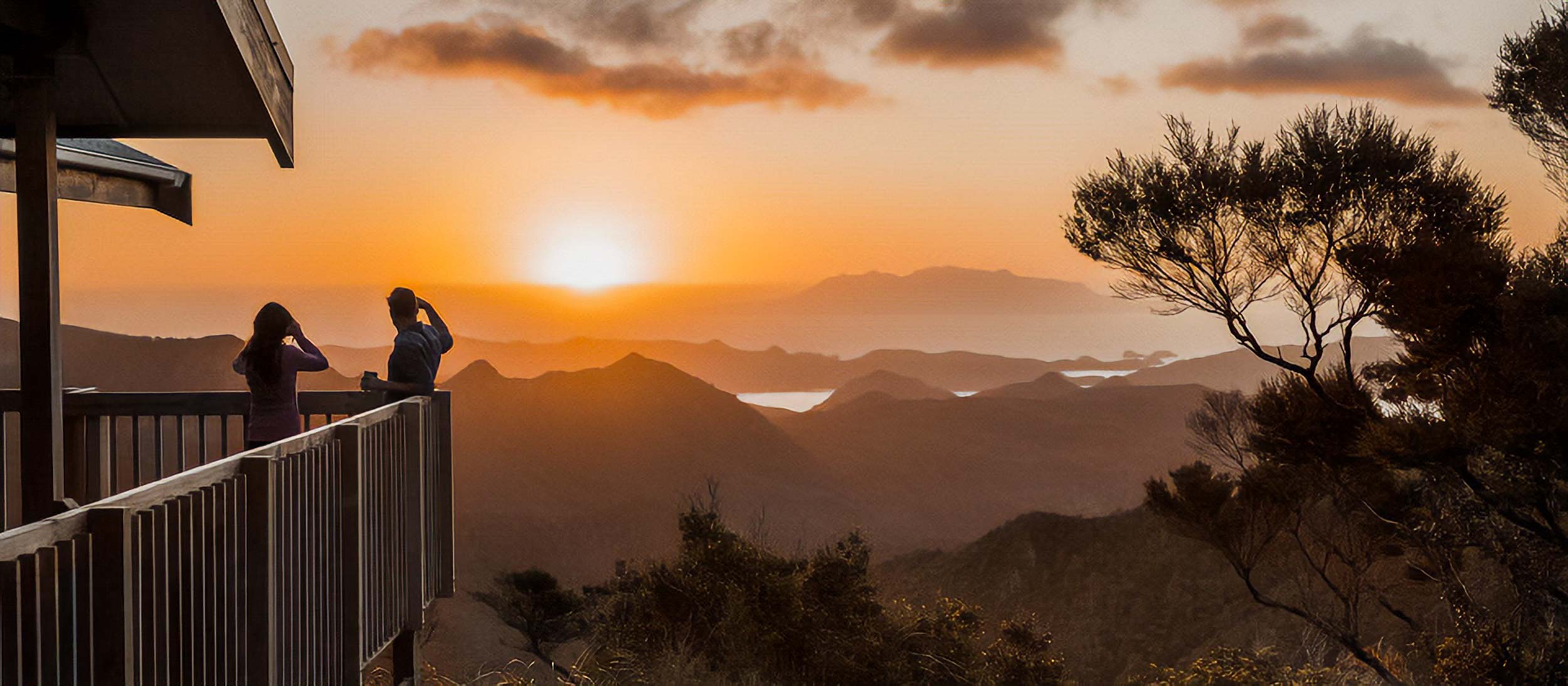 Eloise's interest in rugby began on the island. "My mum rallied up some of the local dads and we went up to the sports club every Saturday. We had bullrush and mucked around playing rugby for about three hours with kids from the three different schools," she recalls.
If visitors can't make a day trip to the Barrier, Eloise suggests visiting the Waitākere Ranges in West Auckland, where "there's some pretty amazing bush and also coastlines".
To top off the day's adventures, there's a range of eating options, from high-end dining in the Viaduct to "less lavish" meals such as fish'n'chips around the city.
For those still deciding whether to attend the RWC, she says there will be an "awesome" display of rugby on show.
"We've got 12 of the best women's rugby teams coming to display their brand of rugby. You definitely won't be disappointed," she says.
"So get amongst the atmosphere and support the Black Ferns as well as the other teams who are coming here."
Buy tickets to the Rugby World Cup here.