Georgie Malyon and her beautiful assistant, Roky the Brussels griffon, dish the dirt on how to arrange a bunch of flowers like a pro.
1 Select flowers and foliage with long stems. Aim for your final arrangement to be one-half to two-thirds the size of your vessel. I went for an autumnal fiesta vibe with burnt-orange strawflowers, deep red dahlias, terracotta-coloured roses, nigella seed pods, bunny tails and Leptospermum 'Copper Sheen'. A brown pottery vase adds to the earthy 1970s feel.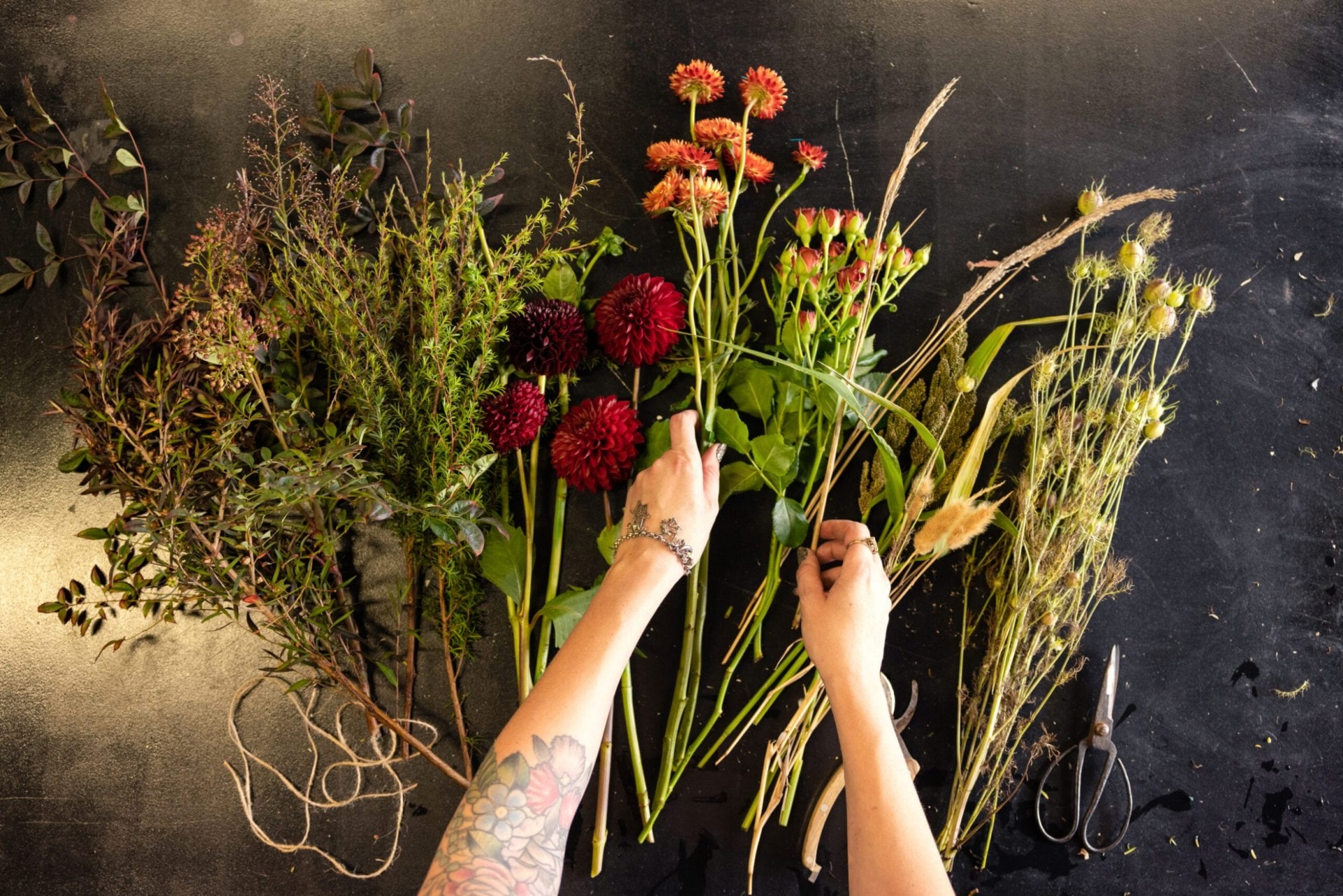 2 Trim your stems to size on a 45-degree angle to increase the surface area for water uptake. Strip the foliage from the lower part of your stems to keep the water clear of leaves – this slows down bacteria growth and will help keep your flowers alive for longer.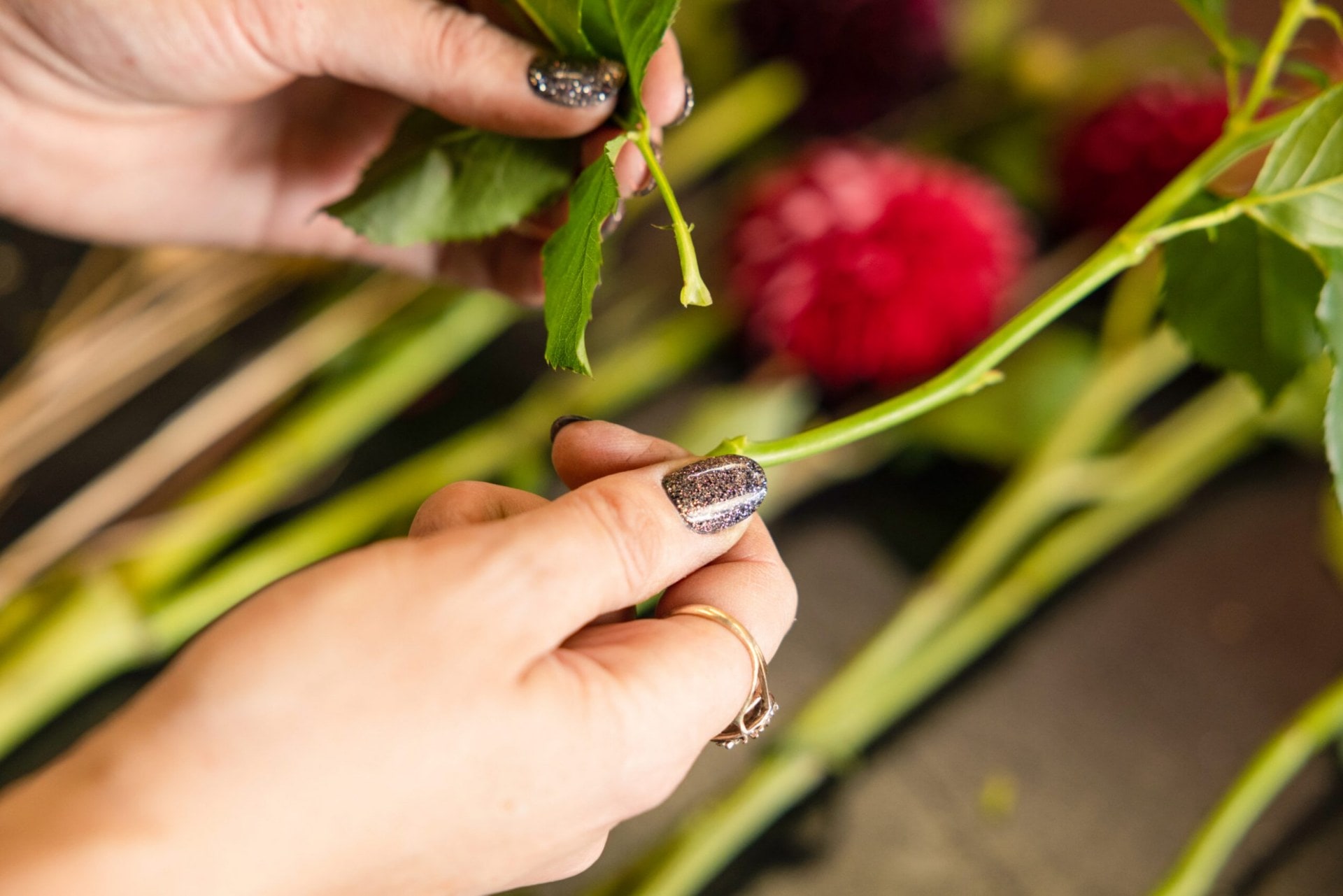 3 Organise your flowers and foliage by type, then start building your bunch, beginning with the stems of foliage. As you select each stem, line one stem up beside the other, on an angle of around 45 degrees that extends from the centre line of the bouquet. Rotate the bunch in your hand as you add each new stem until the bottoms of the stems are splayed out in a spiral shape.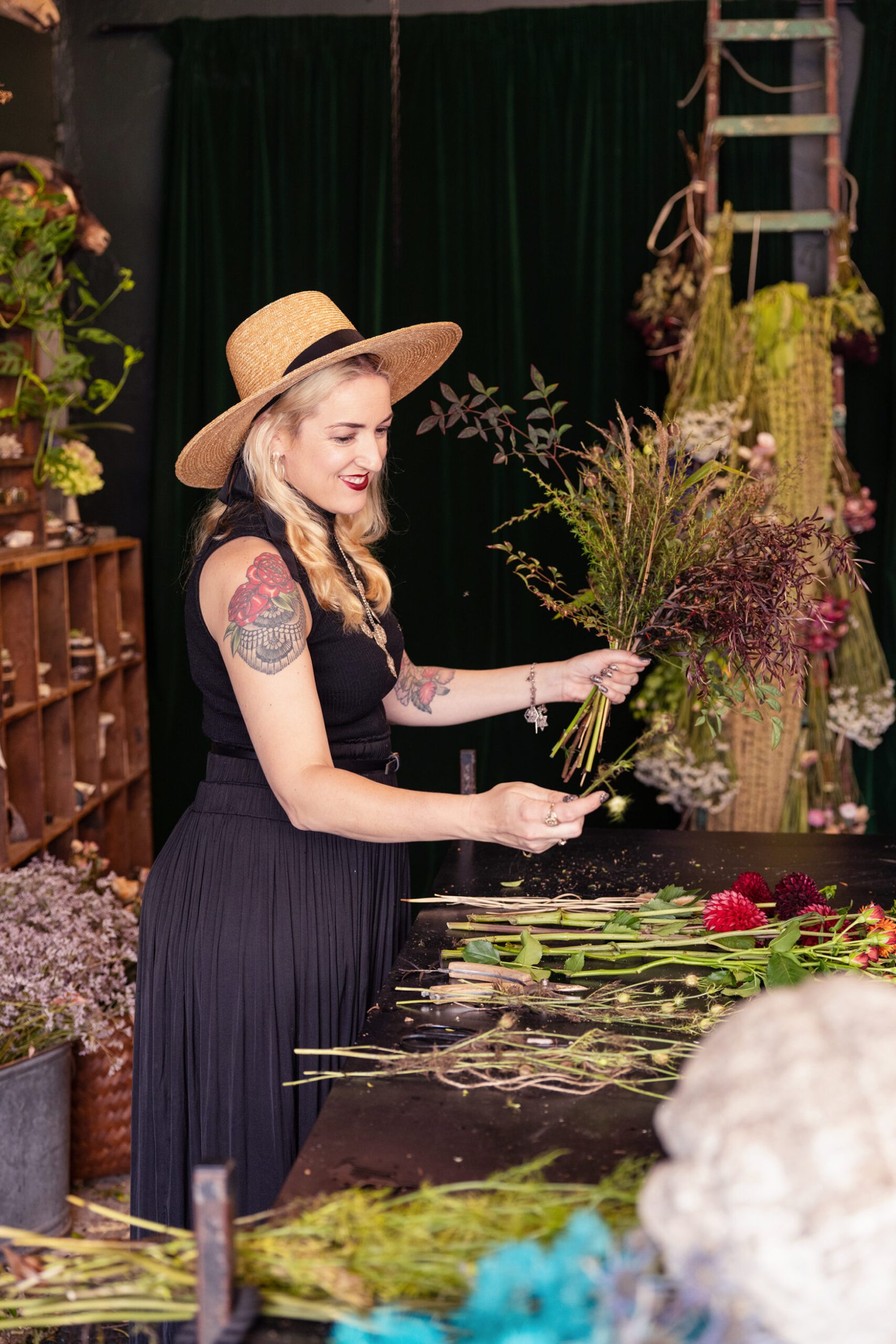 Make a spiral
This technique allows you to insert or remove flowers easily.
Adjust the heights of the stems to alter the shape of the bunch from ball-shaped to loose and natural.
Add foliage stems first to create structure, then add your flowers.
4 Once you have a balanced bunch of foliage, swap out some of the foliage stems with flowers so that their petalled countenances are on full display! (If your bouquet will only be viewed from a few angles, such as on a mantelpiece, create a spiral that only goes three-quarters of the way around.) Once you're happy with the composition, re-trim your stems on a 45-degree angle. Tie together with string.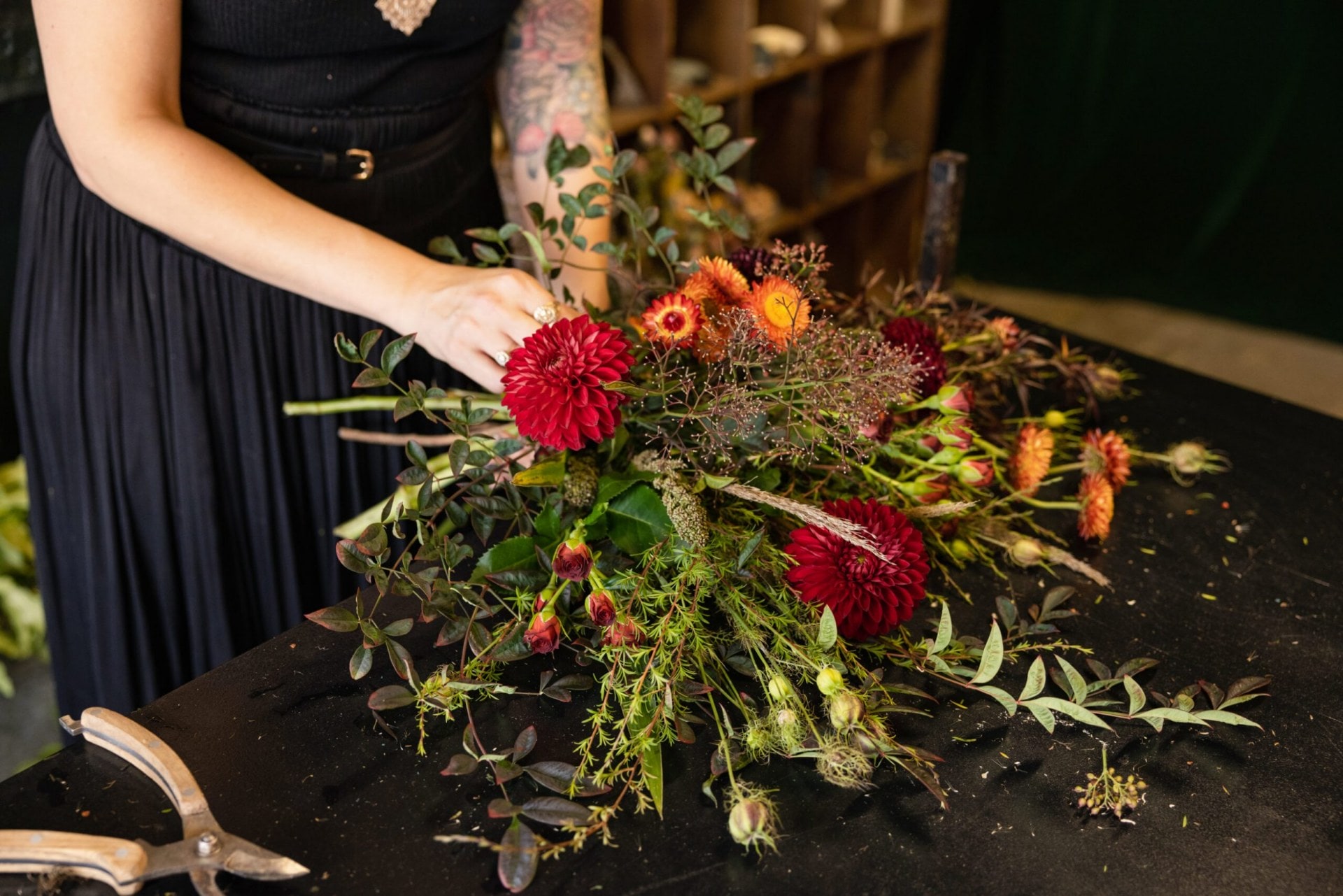 5 If a lucky pal is to be the recipient of your bunch of blooms, wrap the base in tissue paper (paper towel will do) and dampen it with water. Wrap it in plastic or pop it inside a plastic bag. Tie your temporary vase together so your arrangement doesn't drip, then lie the whole bunch diagonally across a square of brown paper. Bring the sides together, overlapping them, then tie everything together with string. Voilà!