Brush or Sponge? Ah, the age-old question. The truth is, the answer is totally context-dependent but there are a couple of clues that can help us decide which tool is better for blending in our base makeup. 
Today, we will share those clues so you can feel confident in your choice and unlock the potential of your foundation routine.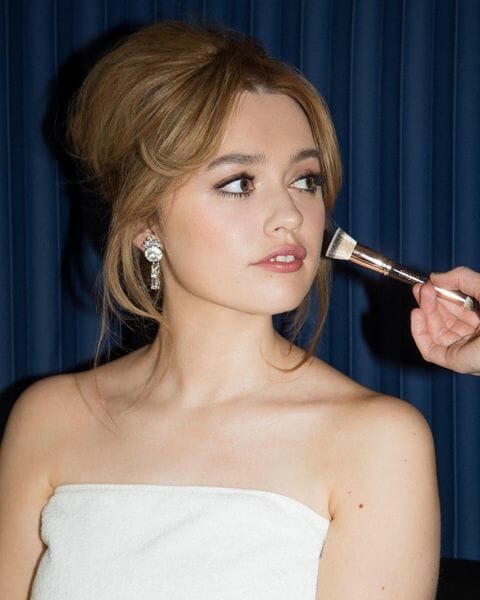 Skin Type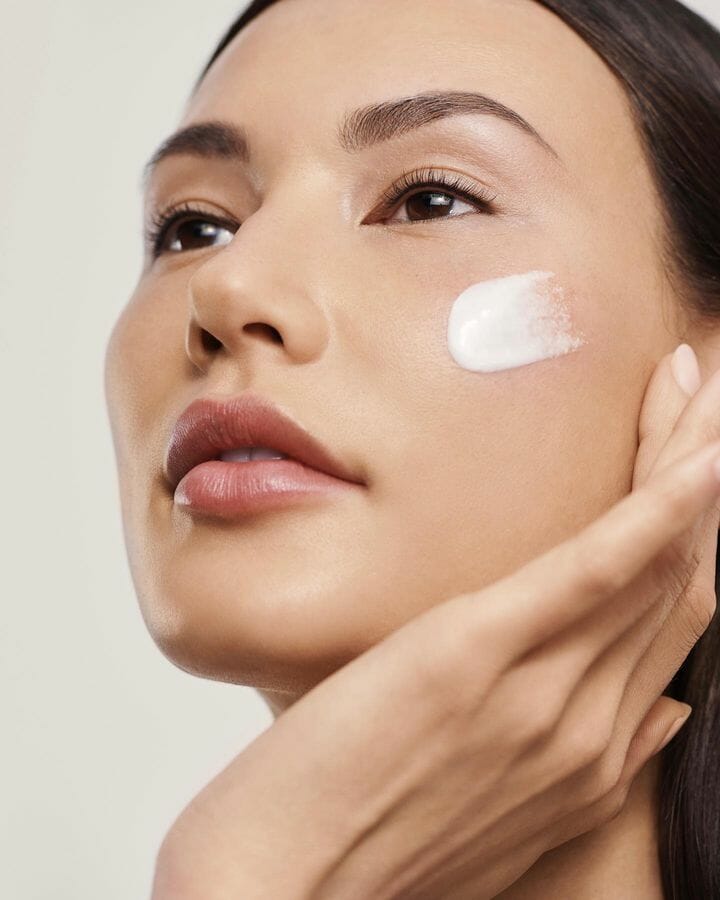 The first step is to determine your skin type. Once you have a good idea of how sensitive, dry or textured your skin is, knowing which tool to use becomes easy to understand. For example, if you suffer from dry skin and often experience flaking, using a sponge will help combat those issues in two important ways.
Firstly, the moisture from a damp sponge will help hydrate the skin when blending in your foundation. Secondly, the pressing motions of using a sponge won't disrupt any dry skin as opposed to the bristles of a brush that may pick up on texture.
The same applies to those who have active acne. Using a brush and swirling on top of these sensitive areas will only irritate and potentially worsen the skin condition. Instead, using a gentle pressing motion with a sponge will be much more effective.
Furthermore, a sponge is cleaned much more frequently than a brush. Thus, a sponge is the way to go if you have particularly reactive skin that is on the sensitive side. On the other hand, if you have relatively normal skin and don't want to use a tool that needs cleaning and washing before every use, a brush may be more valuable to you.



The Coverage of Your Foundation

Generally speaking, brushes are much better at preserving the coverage of foundations. This is because a brush doesn't absorb as much foundation as a sponge, but also because it is a tool that is used dry. As a result, a brush will not dilute the coverage of a foundation with any water.
Let's say you have a full-coverage or matte foundation that is becoming a little too heavy for your liking. You can troubleshoot this by using a damp sponge. In doing so, you are absorbing some of the excess product and dialling down the coverage. However, the kind of sponge you choose is also important to consider.
For example, a microfibre sponge, such as the Juno, absorbs much less liquid, whether that be water or foundation. Therefore, if you like the idea of a sponge but want to maximise the coverage of your base, try using a microfibre sponge.
You can use this formula for brushes, too. If you have a tinted moisturiser or low-coverage foundation that needs a boost of coverage, a brush can help you do that. Especially when the bristles are dense and tightly packed together. Coupled with a buffing and tapping motion, you can help increase the opacity of your base makeup.



Is Your Foundation Oil-Based or Water-Based?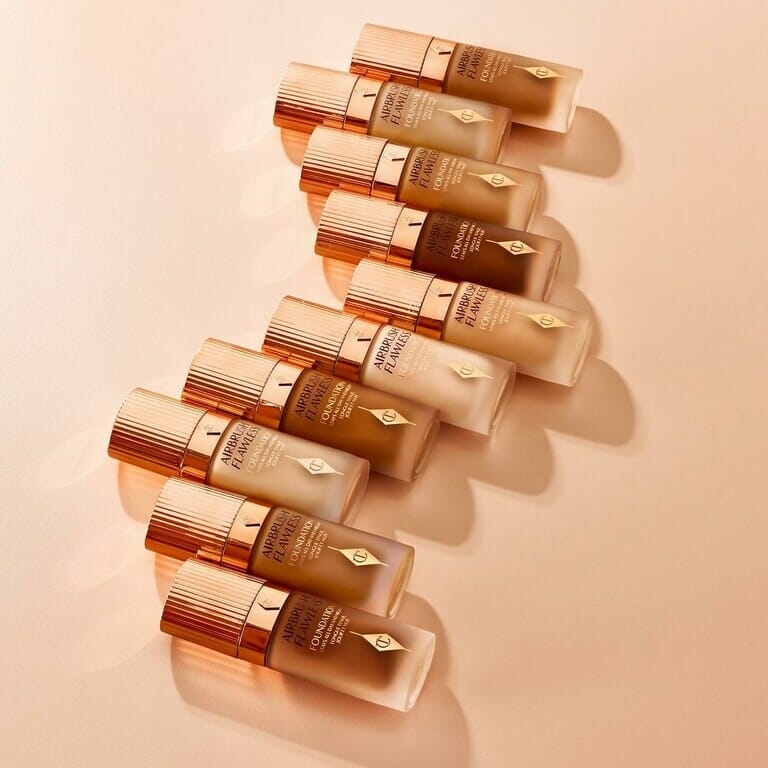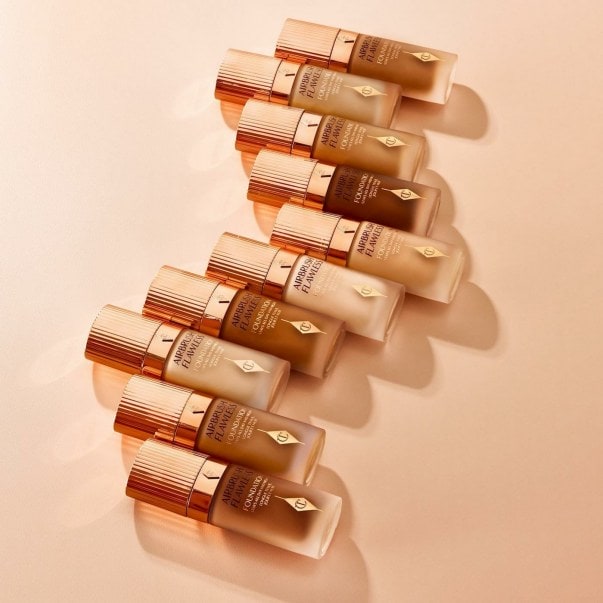 Remember those science lesson videos where someone would pour water and oil into the same jug and they would separate into two perfect layers? In the end, we learned that the two don't really mix. Using that same logic, find out whether your foundation is water or oil-based. This may be the next clue in figuring out whether a brush or sponge will be the better choice.
For example, a brush may be better if you have particularly oily skin or use an oil-based foundation. This is because the water from a sponge may disrupt the formula of an oil-based foundation and break up the product on the face. On the other hand, a damp sponge will work excellently with water-based foundations. While this isn't an exact formula that applies to every case, it's a great starting point for beginners who need a little nudge in the right direction.
Additionally, an oil-free foundation will work fabulously with a damp sponge! Don't rely on the label for this information. Instead, take a look at the ingredients or run it through a quick Google search to find out. Some of our favourite oil-free foundations include the NARS Natural Radiant Long-Wear Foundation and the Charlotte Tilbury Airbrush Flawless Foundation.