When Kirsty Harkness heard about hemp, the seed was planted and her new luxury skincare brand was born. Sharon Stephenson writes.
If you were going to pick a poster child for serial entrepreneurship, Kirsty Harkness would be at the front of the queue.
Not only is the 45-year-old the creator of Hark & Zander, New Zealand's first luxury hemp skincare brand, Kirsty also co-owns a Marlborough vineyard, previously co-owned a construction company and founded photography businesses both here and in London.
"I just can't say no to ideas," says Kirsty with delicious understatement.
But while everyone can have ideas, you need courage to see them through.
Fortunately, Kirsty was raised on a diet of courage and conviction: her latest venture is the result of three years of hard graft, researching hemp and working with chemists to develop a range of luxury skincare products.
It has also involved correcting the common misconception that hemp is a psychotic drug.
"People often think that hemp will get you high," says Kirsty, with a slight roll of her eyes. "Yes, hemp is the same cannabis plant species as marijuana, but while marijuana contains THC [tetrahydrocannabinol], a psychoactive compound that will give you a high, its cousin hemp contains very low levels of THC, which won't get you high."
What hemp can do is assist with pain, high cholesterol, arthritis and skin conditions such as eczema, as well as being an antioxidant and anti-ageing ingredient.
"I could go on all day about the benefits of hemp! It really is an amazing plant." Kirsty's hemp odyssey began, as these things often do, by happenstance.
"In 2017, I was watching Country Calendar when I saw a story about hemp and how good it is for the soil. At the time, I was looking for an alternative cover crop to add to the seaweed fertilisers on our vineyard."
Kirsty spent months jumping through administrative hoops, finally getting a licence from the Ministry of Health to plant hemp among the grapevines.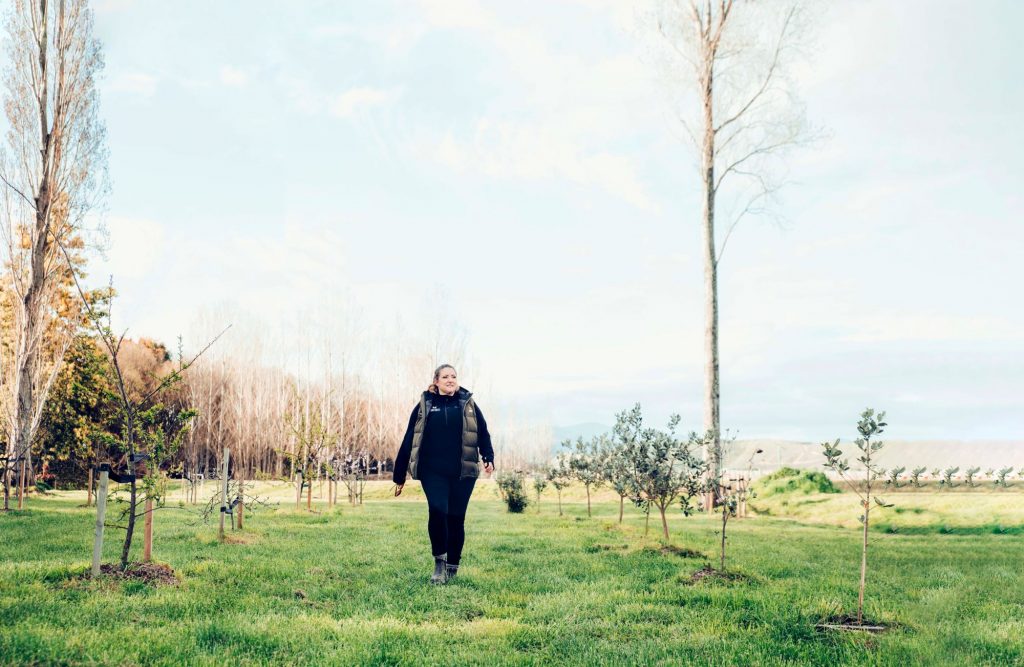 At that stage, the idea was solely to rejuvenate the soil, but Kirsty's business brain was forever roiling.
She didn't have to look far for her next project: a 2018 trip to an allergy specialist raised the possibility of using hemp seed oil in natural skincare products.
"I'd always had sensitive skin and suffered reactions from synthetic chemicals. I started experimenting with hemp seed oil on my face and body, and without a lie, my skin cleared up and looked glowing."
Kirsty wasn't going to let a little thing like not knowing the skincare or retail industries get in the way of her new venture. She surrounded herself with great people, including an Auckland essential oils expert, and started experimenting.
It wasn't an immediate success: the hemp seed oil smelled rancid and was "horrible to use". Kirsty went back to the drawing board, spending another 18 months cycling through dozens of trials before she got the gentle anti-ageing, antioxidant face oil she was after.
Hark & Zander launched in December last year with three products: a hemp face oil, body oil and cleansing oil. When we speak, Kirsty is finalising the roll-out of day and night moisturisers, a healing balm, toner and eye cream. Also on the cards is a deeply moisturising serum.

Kirsty sources her ingredients as locally as possible, including organic hemp growers in Whanganui and Hawke's Bay. "Our hemp isn't ready yet but as soon as it is, we'll include that," she says.
Her products are now sold online in Aotearoa and Australia, and Kirsty hopes to have them in retail stores next year. It's a sign of Hark & Zander's popularity that, four months after launching, Kirsty was approached by a distributor in Hong Kong.
"I turned them down because I wanted to focus on the New Zealand market. But someone told me how influential this distributor was, so I agreed and sales are going well there."
Auckland is usually home for Kirsty, who spends two weeks a month at the Marlborough vineyard she bought with friends in 2007. But when Level 4 lockdown hit in August, she remained in Marlborough with her Coromandel-based parents and her 13-week-old daughter, Isabelle.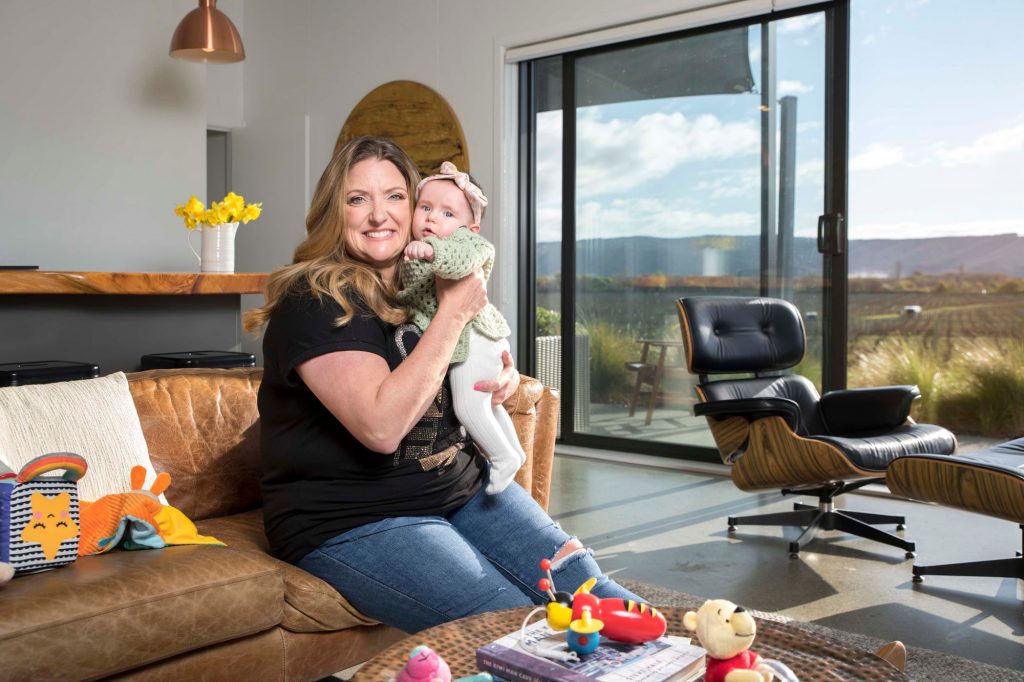 "My nanny is stuck in Auckland, so thankfully my parents have been able to help with Isabelle," says Kirsty of the daughter she's raising on her own. "It's been hard balancing work and baby away from home, but on the other hand, being with Isabelle 24/7 during lockdown was a lovely bonding experience."
Kirsty's parents – who are staying on the vineyard in a 1976 Bedford bus Kirsty converted into guest accommodation – look after Isabelle every morning so their daughter can focus on work.
"Or have a nap if I've been up all night with Isabelle," Kirsty admits. "Between us, I get work and baby time throughout the day. It's so true what they say about it taking a village to raise a child, because it would be difficult not having others around to help and entertain Isabelle."
Kirsty's own childhood was spent in Te Puke. The daughter of a nurse and social worker, she initially had her heart set on joining the police force, but was too young so instead followed her mother's footsteps and enrolled in a nursing degree.
She spent eight months in Africa, volunteering as a theatre nurse in the central Congo "It was just myself, 2 other kiwi nurses and an Irish doctor treating patients. I loved Africa and would have stayed longer if they hadn't evacuated us because of civil war."
Kirsty then trod the well-worn OE path to London, working as a nurse manager at Chelsea and Westminster Hospital. In the way these things often happen to Kirsty, having her bag snatched one day led to a new career.
"I bought a good camera with the insurance payout. I'd always liked photography so started doing family portraits and weddings."
Kirsty's nurse by day, photographer by night/weekends schedule saw her set up a studio and she eventually employed two other photographers.
But in 2006, the lure of home proved too much and Kirsty moved back to Auckland, establishing a photography business, which she sold last year.
Despite not being a wine drinker, when friends suggested buying land in Marlborough and planting a vineyard, Kirsty was all in. "It wasn't great timing because the global financial crisis hit, which wasn't kind to the wine industry. But I knew if I held on long enough it would come right, and I eventually bought some fellow investors out."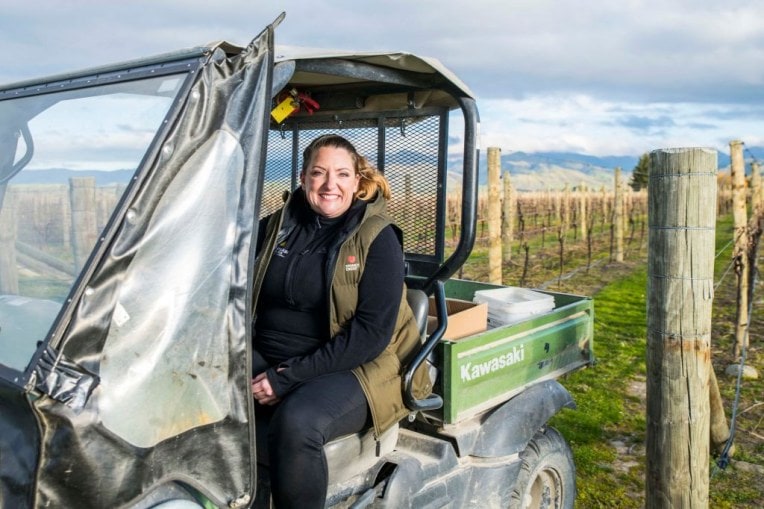 Her two businesses now employ 25 full and part-time staff, with the vineyard growing 900 tonnes of premium sauvignon blanc grapes (around a million bottles) each year for wineries Villa Maria, Babich and Matua Wines. "And I've learned to love drinking wine!"
Ask her if there are any more projects in the pipeline and she'll laugh.
"Right now I want to focus on my beautiful baby Isabelle, the vineyard and Hark & Zander. I have more plans for hemp in the future, but for now I've got enough on my plate."
To discover more about Hark & Zander's luxury skincare, visit their website here.