The job's relentless, but Jacinda's mum worries more about the pressure than the PM herself. She tells Wendyl Nissen she sometimes forgets to eat, but being a sound sleeper is a lifesaver and having a little girl who doesn't give a toss about politics is the best tonic possible.
"Let's have a cup of tea," says the Prime Minister, Jacinda Ardern. "I'll put the kettle on."
These are not the words I was expecting as we sat down to chat at her very humble electorate office in Morningside, Auckland.
But then there's a lot about our Prime Minister that is unexpected. Not least the fact that while she has led our country through one of the best Covid-19 responses in the world and continues to manage her team of 5 million day in and day out, she has also remained healthy and sane.
I'm sure I was not the only person during those first frightening weeks, as the pandemic swept the world a year ago, to wonder how she was getting through such a stressful time. Is she okay? Is she sleeping? Is she eating well?
When I share these thoughts with Jacinda she gives me one of her trademark smiles.
"It worries those around me more than it worries me, to be honest," she says. "My mother and my sister worry about it more than I do. I'm one of those people who can't relax if there's other things I should be doing. I just don't. So part of me feeling good about myself and the work I'm doing is feeling that I'm on top of things as much as I can be. It's no good me trying to relax if there are things I need to do."
But there is one way she relaxes, and that is with her two-and-a-half-year-old daughter, Neve.
"It's not strictly relaxation time, but Neve doesn't want to talk about my day, she doesn't care about what I did at all. This morning she was so lovely to me. I have some blisters and I couldn't find any plasters so I used hers and now every morning she says: "Are your ouchies better, Mummy?" which is basically the extent of her dipping into my world. All that really matters to her is whether I have time to read a story or play."
She describes her daughter as a strong personality who is not at all shy.
"Every parent probably says this, but she is her own person, which is lovely. Her favourite thing is meeting new people and sometimes we'll be at the airport or waiting somewhere and she'll say: 'I'm just going to go and talk to that lady.' I'll try to explain that the lady might be just enjoying time to herself but she can't understand that. Why wouldn't she want to talk to Neve?"
Neve sometimes travels with her mother and occasionally there are airport moments to cherish – like the time recently when Neve decided to run away.
"She just took off and I could see people watching her and giggling as I ran after her with a massive stuffed penguin under one arm and my briefcase under the other. But I thought: 'Oh well, my child runs away just like everyone else's. This is everyone seeing that I'm just like everyone else!'"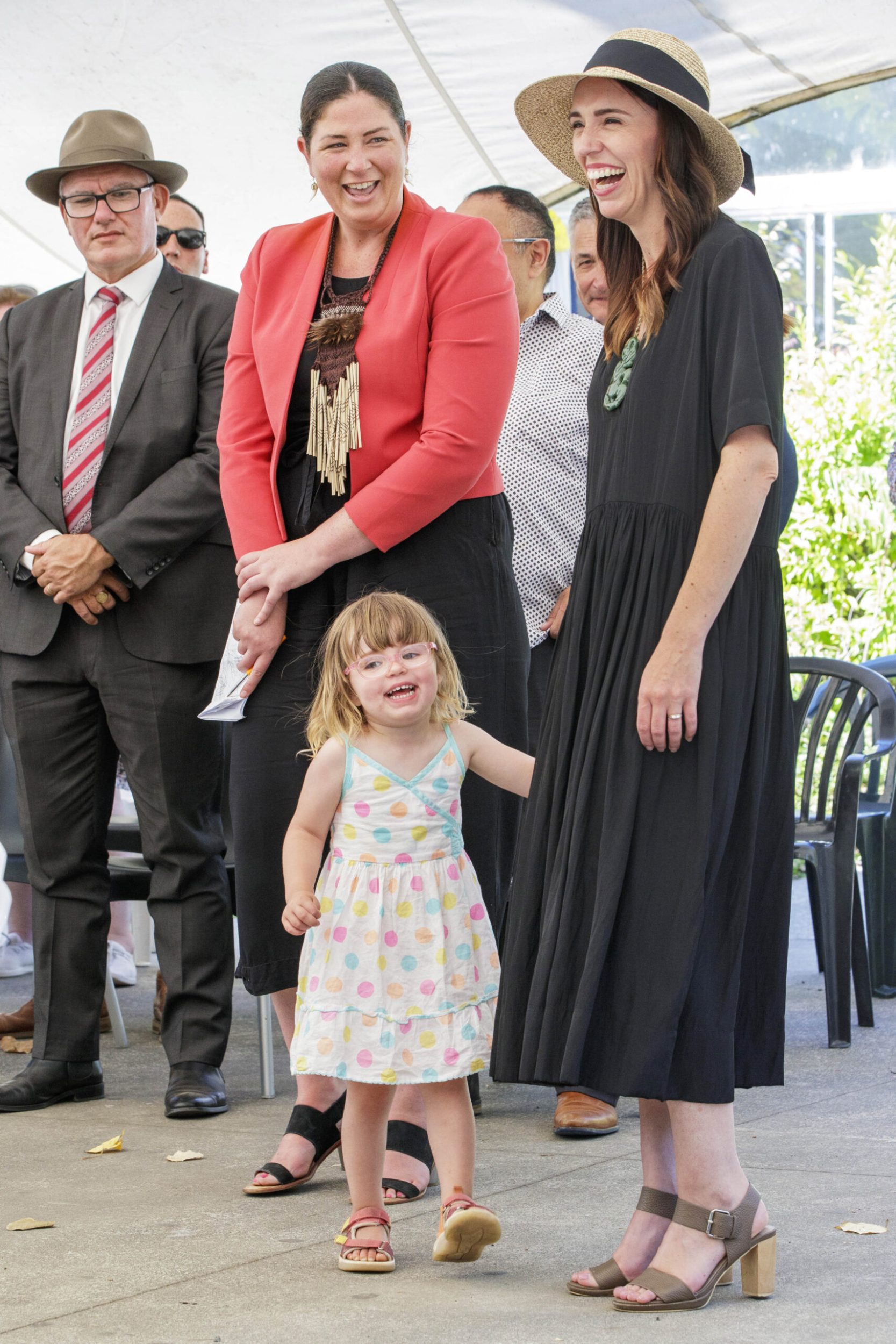 Neve is going through the "no" stage at the moment, but Jacinda says her daughter is very verbal, so she and her partner, Clarke Gayford, have been able to negotiate with her for quite a while – except when she just wants to run away.
Would you ask a man that?
Neve has never known her mother not to be the Prime Minister, and Jacinda is very aware that for many, her role as a hard-working mother of one is still not something that has been normalised.
Mothers who work outside the home are often asked how they are coping, yet men in the same position aren't. Jacinda says she hopes we get to a place where it is normal, but at the same time she doesn't get too defensive about it.
"It's still not common for women to work like me and have a child, so I understand that line of questioning. But when I first came into Parliament I was asked whether I had a partner by a female journalist and I remember saying to her, 'Have you asked the new male MPs that question?' and she said no, and we moved on."
She says she closely observes the ministers who have had children while she has been in Parliament and they are just as worthy of being asked how they are coping as she is.
"One of them is Chris Hipkins [Minister of Education and Minister for Covid-19 Response], who has had two children during my time in Parliament and he tries really hard to be as active and present as a parent and I've watched him do that.
"I think that every individual will be a bit different in the level of guilt that they carry regardless of gender," she says. "There's a level where you have to accept that you're going to feel it no matter what because it's called 'parent guilt' for a reason, it just exists and I don't think there's ever a way to get rid of it."
For Jacinda, there is no chance to set boundaries or manage her job to ensure a work/life balance as many of us can. Because when she finishes her day at the office and goes home, a bag will arrive at her door any time between 8.30pm and 10.30pm.
"That's what I need to get done for the next day and if I don't get that one done, then the next night there are two."
On the weekends she gets what is called a "flight bag", which is like one of those big cases pilots have, which needs her attention.
"It's a bit like when you're a student and you've got exams – you're in a constant state of exam preparation, so there's not a lot of opportunity to create 'me' time," she says.
"Some people might see it as a negative, but I've turned it into a positive because I've never been afraid to hear the advice of others and acknowledge if there's something I don't know and need to learn."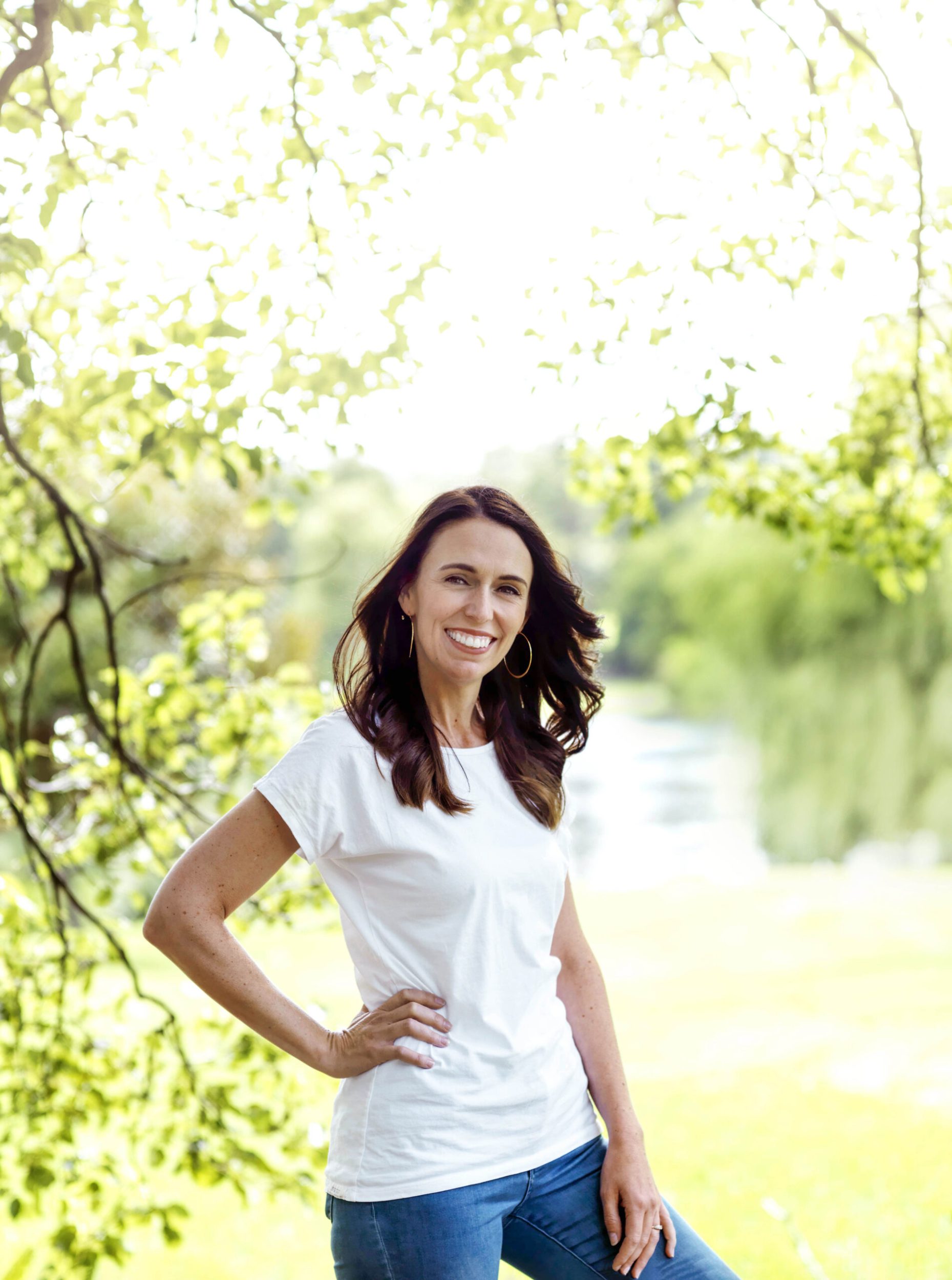 Rare time to herself
Many women who work hard often have coping strategies to deal with their stress. Some, like me, imagine a hotel room with crisp white sheets and some time alone. Others head off to a retreat. I ask Jacinda what hers is.
"You know what is hilarious? Previously I might have said I'd go for a walk or I might just get a coffee and sit and maybe flick through a magazine. But something happened on election day which amazed me.
"On election day I'm not allowed to do anything – it's like running a marathon and then just stopping. So last year we had booked a space near the venue for election night so that I could go there to sleep because it would be late and I didn't want to wake Neve after the result came through.
"I went there early, on my own, to write my speech. And then I realised that for the first time in a long time I was by myself. I wrote my speech and then I thought:
'I'm just going to lie down here for a little bit and be alone.' It was so amazing."
We then move on to how the PM nourishes herself, which is a strange thing to ask someone whose day-to-day job is dealing with policy and strategy and running a country. And I do catch Jacinda giving me an ever-so-slight look of "really?" when I ask her how she nourishes herself, but at Thrive magazine we talk about that a lot.
"I live on cups of tea, to be honest and blimmin' bliss balls. Honestly my mother made so many bliss balls for me during the election that I was being powered by dates!"
She says she does have to make sure she eats well, because when she has a bit of nervous tension going on she loses her appetite. "When you're going to give
a speech to a few hundred people there is a bit of stress and I just don't want to eat. But I do a lot of speeches all the time, so I really have to push myself to make sure I eat through the course of the day.
"But the people I work with are very aware of it, so I'll often just find sandwiches put in front of me to try and make sure I keep my energy up."
The back-up team
Jacinda counts her friends and family as her support team, but most of all her partner Clarke and her parents Ross and Laurell Ardern.
"Thank God Clarke is a morning person," she says. "I don't think I've talked about this before but he has consistently been the night and morning person for our daughter, because sometimes I'll be working long hours or I'll be gone in the morning or he just wants me to get one more hour's sleep. And consistently he will always bring me a cup of tea every morning without fail. Which sounds like a little thing but it's not," she says.
"He'll make me breakfast if I'm in a rush. He checks I've eaten before I've gone out the door and he checks in on my day. He knows the bits I find hard and he'll send a nice little text before I go into it. He's always thinking about me."
Jacinda's parents moved in with the family during the first lockdown, something which was a great relief for her. "I would have felt terrible leaving Clarke and Neve through lockdown on their own, because I was working hard and away a lot during that time."
The rest of the time Clarke and Jacinda "cobble together" groups of family and friends in Wellington and Auckland to help them care for Neve, which gives her a variety of carers who she knows and loves.
"My life is much more normal than people would think. We use our village to help us, but we are still as hands-on as we can be. Clarke and I try to make sure one of us is always around to put Neve to bed."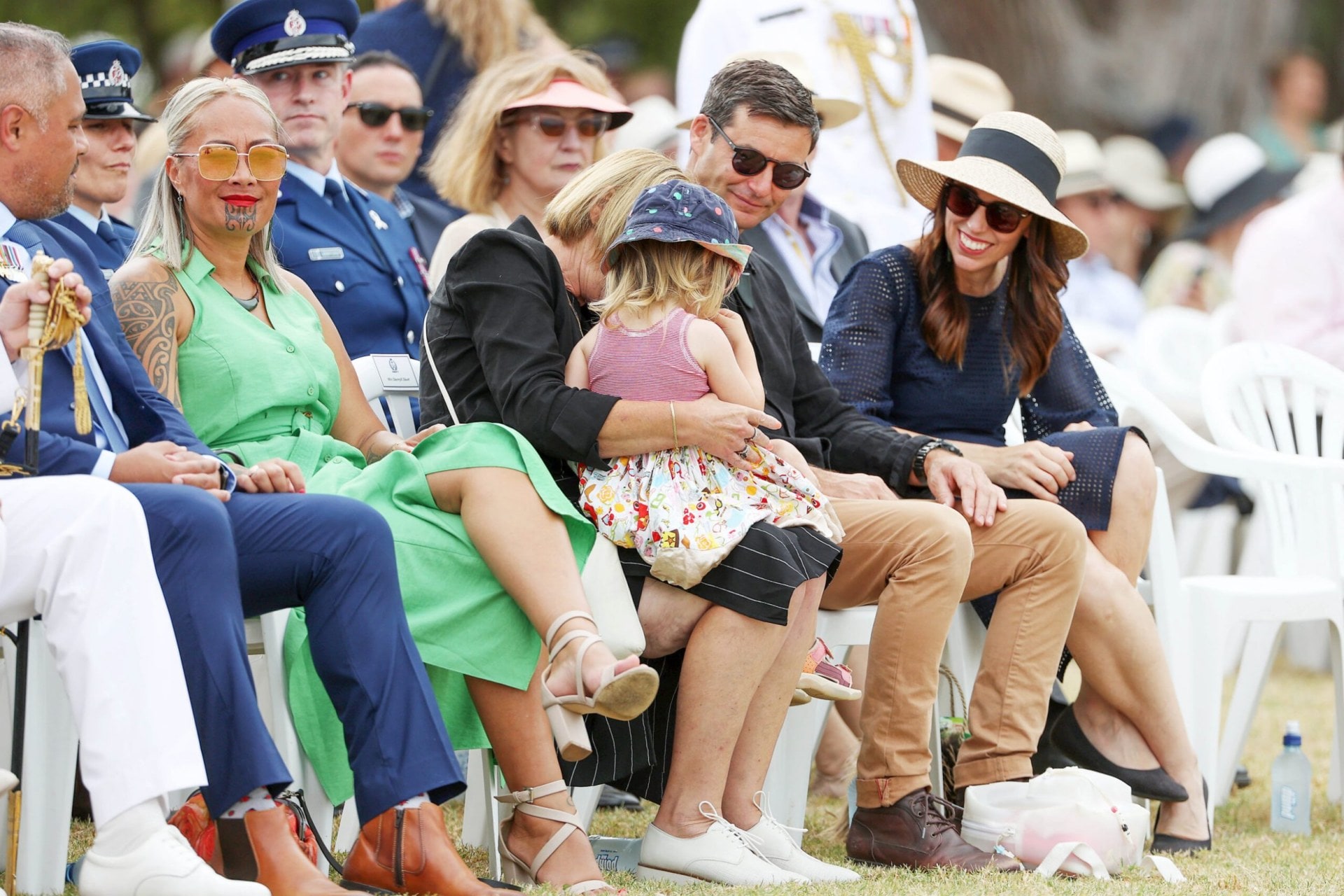 And when it comes to sleep, Jacinda says she is extremely lucky to be a good sleeper.
"I always prioritise sleep, because I noticed the difference in decision-making if I was sleep-deprived. I constantly need to be quick and make good decisions so I do try to make sure I'm rested enough to make a solid decision." When she first became prime minister she had to learn not to be apologetic about the fact that she slept.
"People would say: 'Are you like those other PMs who only got four hours sleep?' And you would almost feel like you're meant to be sleep-deprived all the time to be doing a good job. I work most of the hours I am awake, but when I sleep, I sleep well."
When Jacinda is stressed, she says she is too wrapped up in the job to even think about being anywhere else – she doesn't fantasise about a future trip away or having some downtime.
"The furthest I go is summer, how lovely that will be when I have a little break again."
A holiday by the seaside will always revive her and it is also where she takes over the cooking, much to Clarke's amusement.
"He describes it as some form of Ready Steady Cook (the 90s TV show where guests were challenged to cook with mystery ingredients). If there's a can of beans in the cupboard and there's some week-old vegetables I'll try to make a meal out of it," she laughs. "It's always edible, but I think it comes from being a student and having to be so thrifty, and I hate waste."
Growing up in Morrinsville, Jacinda spent a lot of time in the Coromandel in the summer and has very fond memories of family time there.
"So that's where I like to be. I'm not a huge swimmer, but by the seaside people's mood is different, there's a lightness to everyone and I love being warm. And Clarke is one of those people who needs to be connected to the sea consistently to feel like themselves."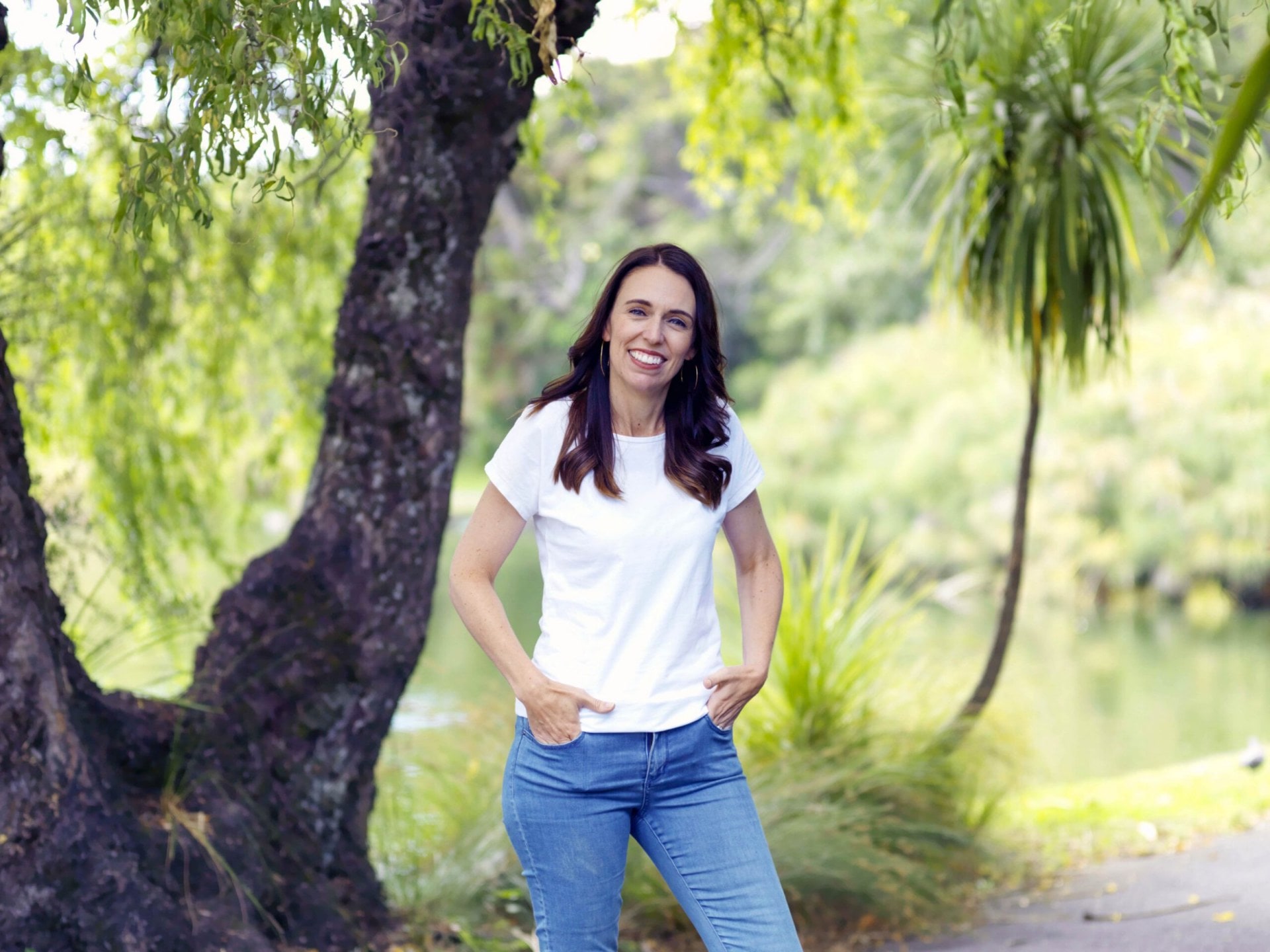 Vaccine milestone
Jacinda is now in her second term as our Prime Minister, and says that the most value she gets out of her job is the interactions with people: "That's the favourite part on a day-to-day level."
She also gets value from those moments when she feels she has made a difference.
"Now the Covid vaccines are coming it will be great to be part of those milestones. I'm already imagining how it's going to feel when I see those first people vaccinated," she says.
"I feel such a responsibility to look after everyone that I sometimes wonder how it will feel when I know people are generally safe.
"I think it will be the closest thing that you could feel almost in a maternalistic way. I feel like it is my job to look after people. When people say 'thank you' to me, I say: 'It's my job to do that.'"
I leave the PM's electorate office on a Friday afternoon, feeling like I've just had a nice cuppa with another mother and we've had a friendly, supportive chat about the stuff working women deal with on a day-to-day basis.
Two days later, Jacinda was on my screen announcing another lockdown to protect us from three community cases of Covid-19 and I know that while I whiled away the weekend with lots of "me" time she was dealing with that "flight bag" and looking after us all.