The passion for acting didn't come immediately for Miriama Smith. But as time went on, the actress learned how to appreciate her craft.
Miriama Smith has become one of New Zealand's most sought-after actors, scoring major roles in film and TV including roles on Shortland Street, Mt Zion, and Xena: Warrior Princess.
But the 47-year-old admits she initially did not have a passion for acting and describes the early success of her career as being able to "fake it until I make it."
"I never dreamed of becoming an actor. At first, I was dabbling in it and tried lots of other things before I settled into acting and decided to take it seriously."
Miriama (Te Arawa) is one of eight other Māori actors who will be talking about the highs and lows of their acting careers in an event called M9. The event held in Auckland this month is like a Māori TEDx Talk where Māori in various industries talk about their careers and share their stories to inspire others.




Past M9 subjects have included kapa haka, and te reo Māori. The latest instalment will include Māori actors like Miriama McDowell, Ben Mitchell, and Kura Forrester, who will shed light on the profound impact of whānau, marae, hapū, iwi, and other influences on their acting careers while candidly discussing carving a path in the world of film and TV.
Miriama says she can't wait to share the stage with her friends and acting colleagues.
"This industry is like a village; we are like a whānau. I'm looking forward to hearing other stories and being inspired."
Born in Rotorua and raised in Porirua, Miriama was a dancer as a teenager and was encouraged to become a catwalk model. However, one of the agents noticed that she felt awkward and uncomfortable on the catwalk and swayed her into acting.
"The catwalk wasn't really my thing. I wasn't into standing on a catwalk and having an audience glaring at me. But the agent saw that I was really comfortable in front of the camera."
Miriama nabbed her first acting job at 14, a commercial for Roses chocolate. Other ads and TV appearances followed, including a speaking role in the cop drama Shark in the Park. Despite her early success, Miriama never caught the acting bug. There were other experiences that were more important to her, like going to university and traveling.
"I was restless. I had an itch to see the world and was determined to not be put in a box. I was like a pull in a China shop."
While attending Waikato University to complete a sports degree, Miriama scored her first major role on Shortland Street in 1997, playing Nurse Awhina Broughton.
"Whenever you do Shortland Street, that's all you become in people's eyes. No matter what other roles that I end up doing, I'll always be known as Nurse Awhi."
Miriama says that in the 90s, roles for Māori and Pacific women were scarce and she auditioned for and played many stereotypical characters.
"The way that Māori characters were written didn't feel real. it felt contrived and tokenistic. We weren't universal and we were put into boxes," she says.
"I had long hair so I had a niche of playing Pacific Island princess with pidgin English saved by the White man saving us from our savage selves. At least once a year I was always cast as a Polynesian princess and that became tedious."
With social change and movements like #MeToo and Black Lives Matter, Miriama says the industry is slowly changing and showing more diversity in casting.
"The marginalised have found a voice and it's happened very rapidly. We have to be real about the fact that we have to share diverse stories."
After a year on Shortland Street, Miriama travelled the world and embarked on her OE. She returned to New Zealand in 2000 because of the Y2K scare.
"I thought the world was going to blow up. If there was going to be Armageddon, I thought I might as well be at home with my loved ones," she says, laughing.
On her return, she scored a role on another major New Zealand TV series, Mercy Peak. She reunited with actors that she had worked with on Shark in the Park years before. These actors had found steady work and it was only then when she realised that she could make a career of acting.
"I looked at them and saw how acting could be a sustainable career. I just stuck my toes in the sand and focused on getting more acting work."
Other major roles followed throughout the years, including main roles on the Australian series Last Man Standing, Power Rangers, and heading the cast of the mystery series, Filthy Rich.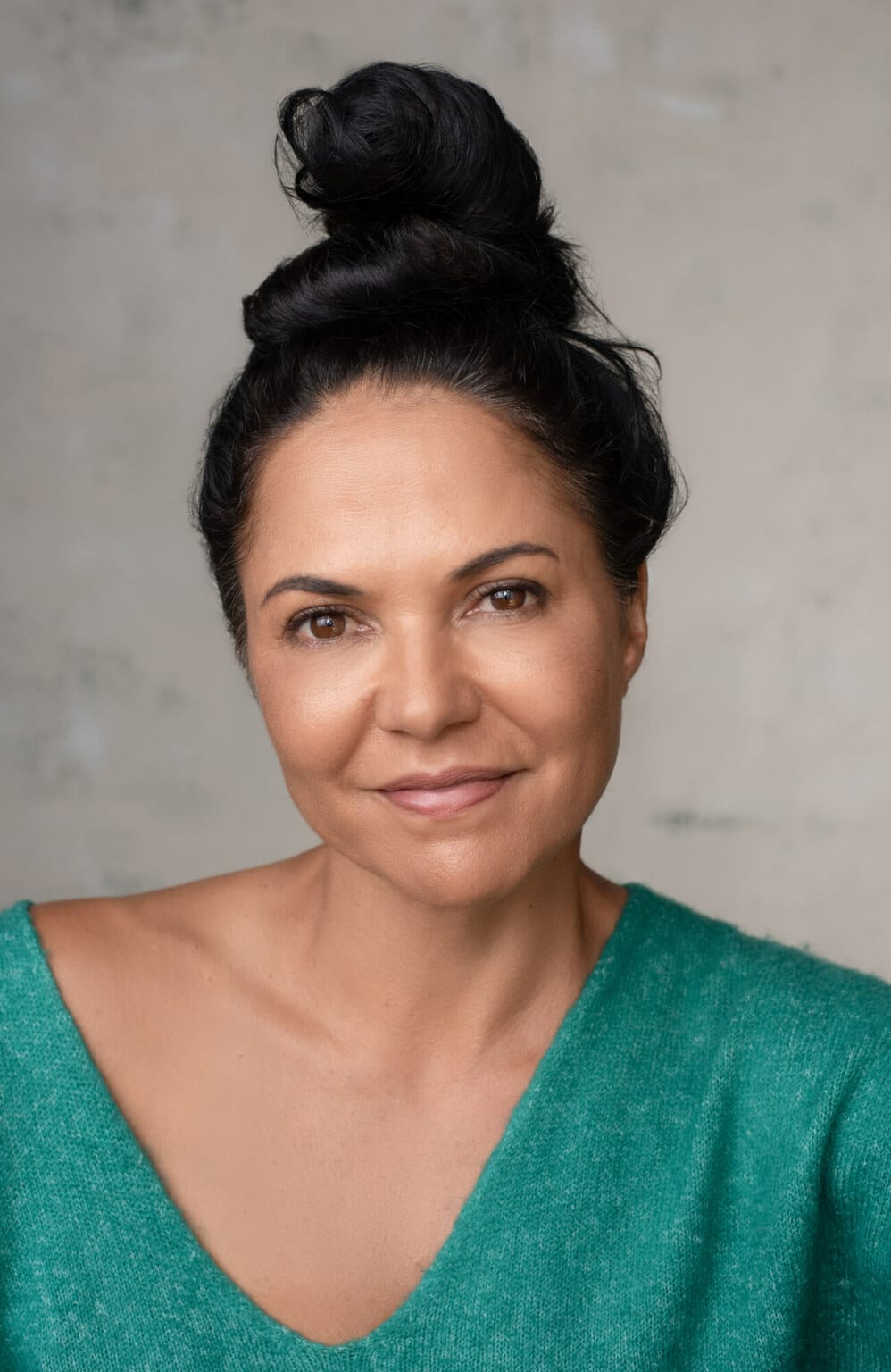 "I was very sure that when someone said to me that I was an actor, I would say I'm Miriama doing acting. I did not want to be defined by profession."
Today, Miriama continues to be cast in film and TV and she is able to juggle her acting with other work as a yoga teacher and marriage celebrant. She loves the variety in her life.
"I have different networks that push me away from the industry and allow me to have a break. It's great for the soul."
Her main focus in life nowadays is her ten-year-old son, Rauaroha. Miriama is a solo mother living in Waihi Beach and she is committed to being a parent.
"He's my everything. He's so wise and worldly, and yet in the moment, he's still my baby."
M9 is on Thursday 16th November at the Kiri Te Kanawa Theatre in Auckland at 7:300pm
Related Article: A Chat With Noora Niasari On Her Debut Film 'SHAYDA'
This is public interest journalism funded by NZ on Air.