Award-winning actor Frances McDormand takes viewers on a moving journey of freedom and hope.
It took top honours at the Oscars, the BAFTAs and the Golden Globes this year – as well as earning the Golden Lion at the 2020 Venice Film Festival – and after watching Nomadland on Disney+, it's no surprise why.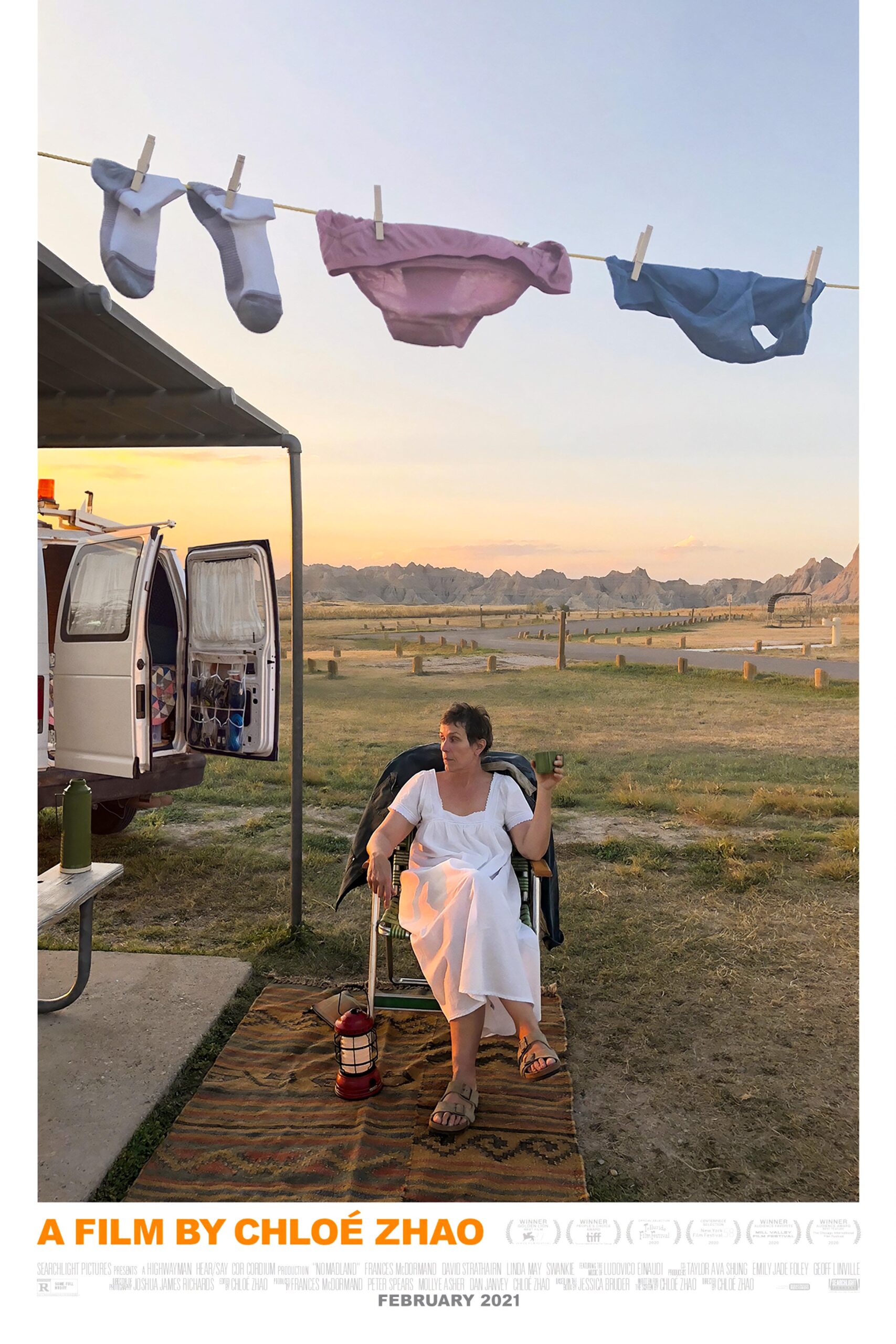 Based on Jessica Bruder's non-fiction book of the same name, we follow Fern (Frances McDormand), a middle-aged woman who hits the road in a van after losing her husband and her livelihood in the 2008 recession. Nomadland was written and directed by Chloé Zhao (who made history as the first Asian woman to win the Oscar for Best Director), and takes us on a journey of growth and resilience, exploring the human experience against the backdrop of nomadic life in the picturesque American West.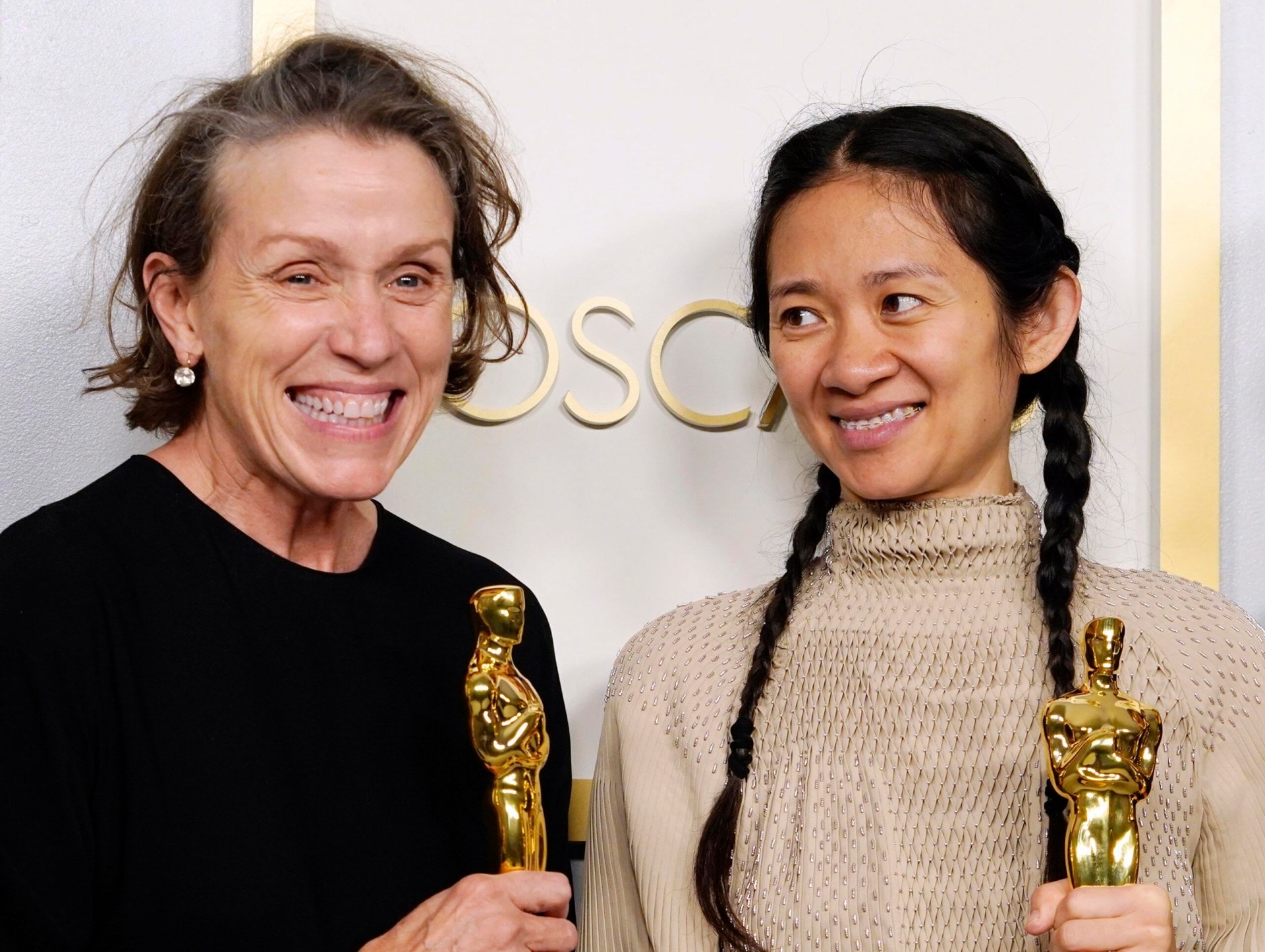 Many of the real-life van-dwellers Jessica met while researching the book appear in the film, sharing their stories of hardship and freedom with Fern, which adds a sense of authenticity and an almost documentary-type feeling.
Frances, 63, who also produced the feature, shares her thoughts on working with Chloé and immersing herself in the "nomad" community.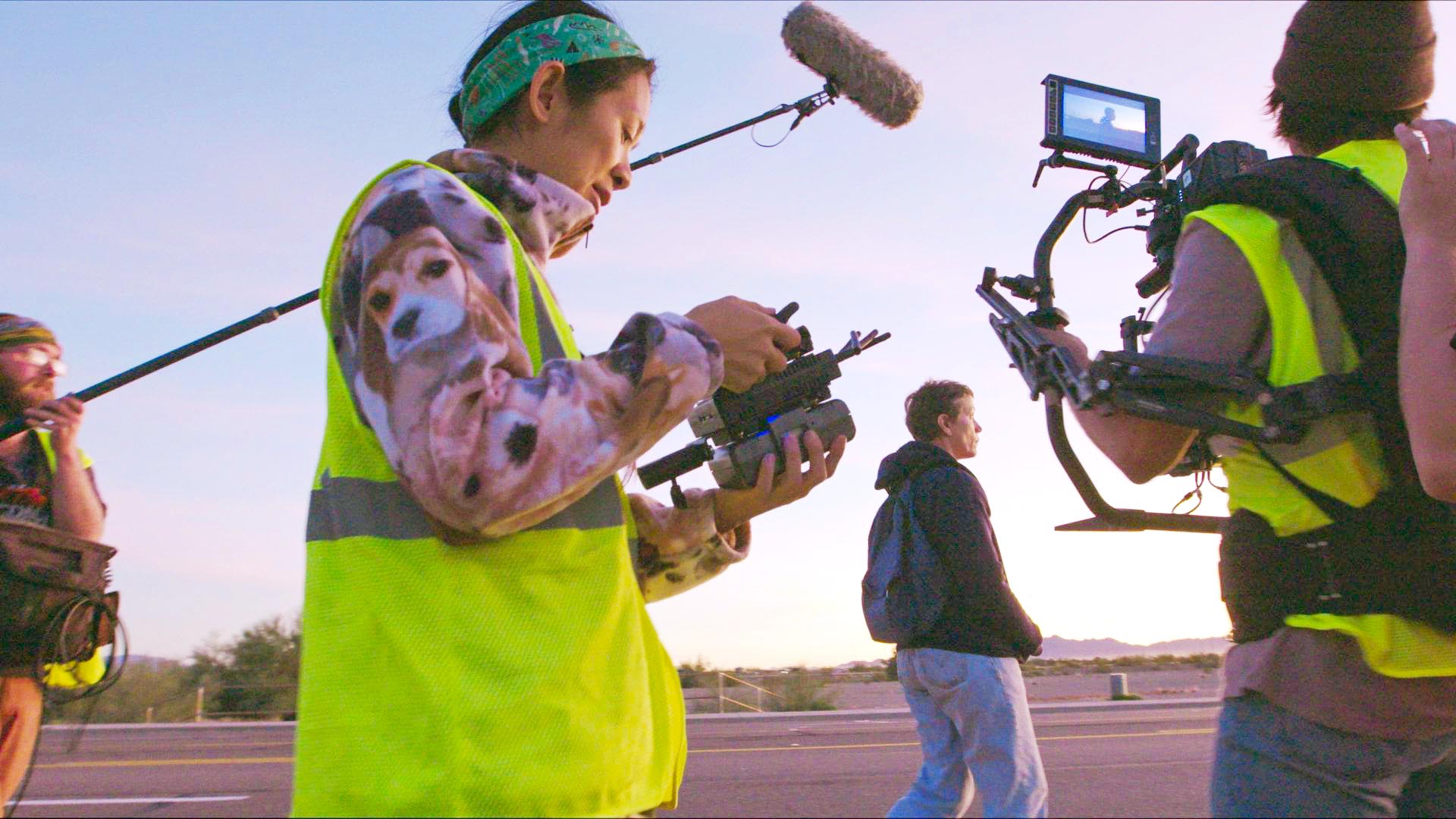 What was it about Nomadland that resonated with you?
The story by Jessica Bruder dispelled all my romanticism about hitting the road in a van. It was a good slap in the face about the reality of the whole thing and explained exactly why so many people are drawn to that choice economically. I think Jessica's reporting in her book was extraordinary.
Your portrayal of Fern is so moving and authentic. Do you relate to her?
I do. I come from a working class background and those are the people who held and raised me. Also, in my forties, I told my husband that when I turned 65, I was going to change my name to Fern, smoke Lucky Strikes, drink Wild Turkey and hit the road in an RV. So, I got to realise a bit of my fantasy – except that I rolled my own and drank tequila!
The relationship between Fern and Dave (played by David Strathairn) is quite interesting. Without giving anything away, can you explain a little about their friendship?
Yes, both Chloé and I were really interested in it not being a conventional, traditional romantic story between Fern and Dave. We liked the idea of walking right up to the edge of sentimentality and then not satisfying the audience with that. I think, actually, because I'm in my sixties and David's in his seventies, it's exciting to see a romantic relationship between two mature adults that doesn't go the way of sappy sentimentality.
Tell us about your experience working with Chloé?
Chloé approached my characterisation of Fern, as well as David's of Dave, in the same way she did with the non-professional actors. She spent a lot of time in our homes, with us and our families. She watched us interact and interviewed us, in a way, about our lives.
She crafted our characters and our film friendship from the truth of our lives. This was a challenge because Chloé hadn't worked with actors, and David and I hadn't worked with a mostly non-professional cast. We all had to adjust and find a comfortable balance in our individual methods of working.
How did you view your work as producer on the film?
The most value I gave as a producer was two-fold. Along with my producing partner, Peter Spears, I introduced Chloé to Jessica Bruder's book – that was the spark that started the fire. Then I became a member of a tight-knit company of 23 young film-makers and travelled with them on the road while making the movie, as their peer. I was not there to teach. I was there to learn and that was the ethos of our journey.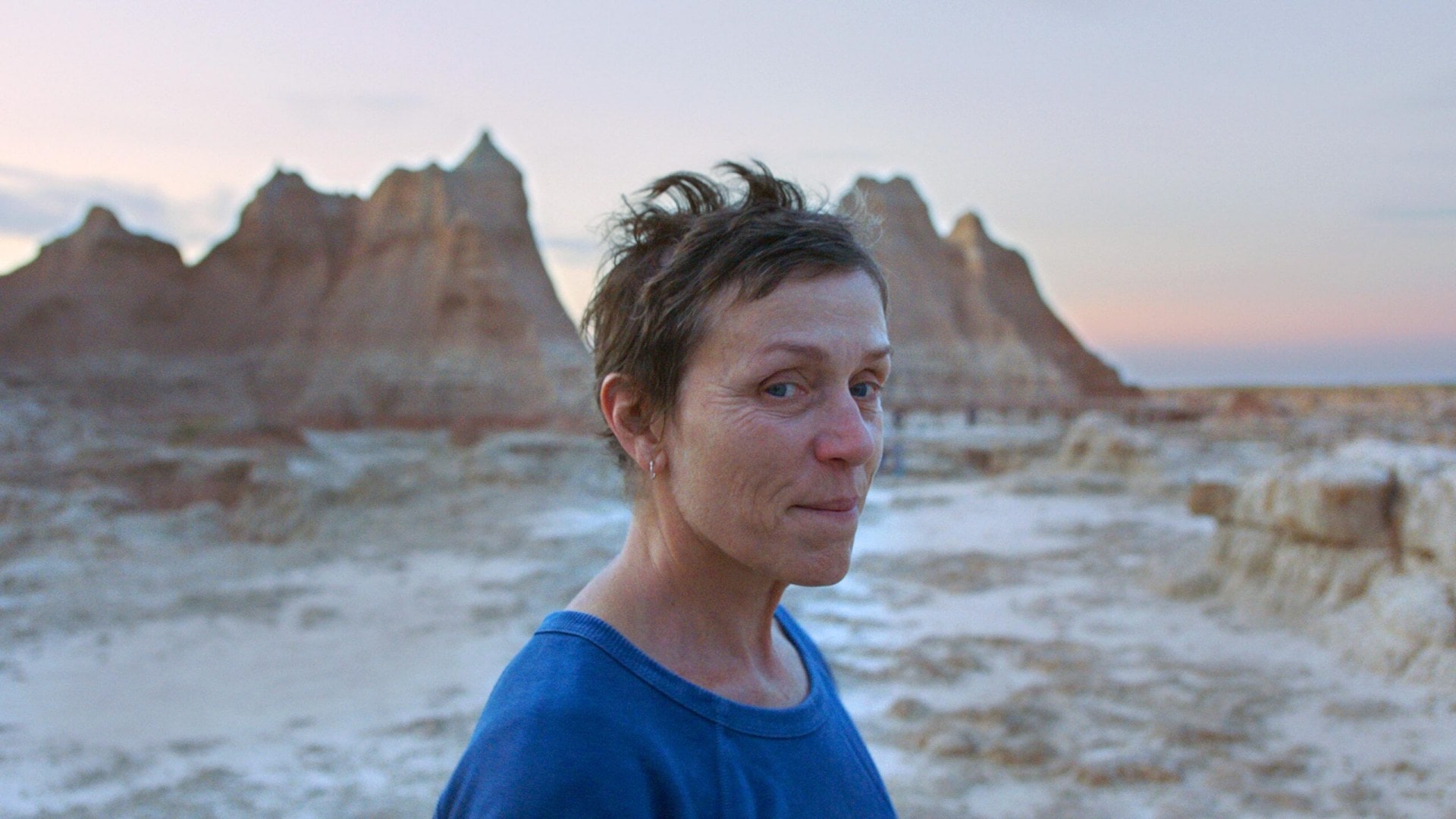 What was it like actually being on the road making the film?
I was the oldest at 61 and I think our youngest was 24. I've worked on jobs where the movie stars have bigger posses than our crew! This was the most efficient, well-oiled, perfect little machine. We travelled together over five months, across seven states – we became like an organism.
It was really tight. Everybody crossed department lines whenever something was needed and the work got done. And because of that, we could move swiftly and improvisationally when necessary, and kind of live in the community of the van- dwellers in a way that was cohesive.
How has the experience of making Nomadland altered your perception of people who choose this way of life?
Well, I live in a small town in Northern California and a lot of people live like this there. Having made this film, I don't pass by my neighbours who live in their vehicles anymore the way I used to. I am much more curious about how they live and the choices they've made and about acknowledging the privacy that they deserve.
Having made this film, I don't pass by my neighbors who live in their vehicles anymore the way I used to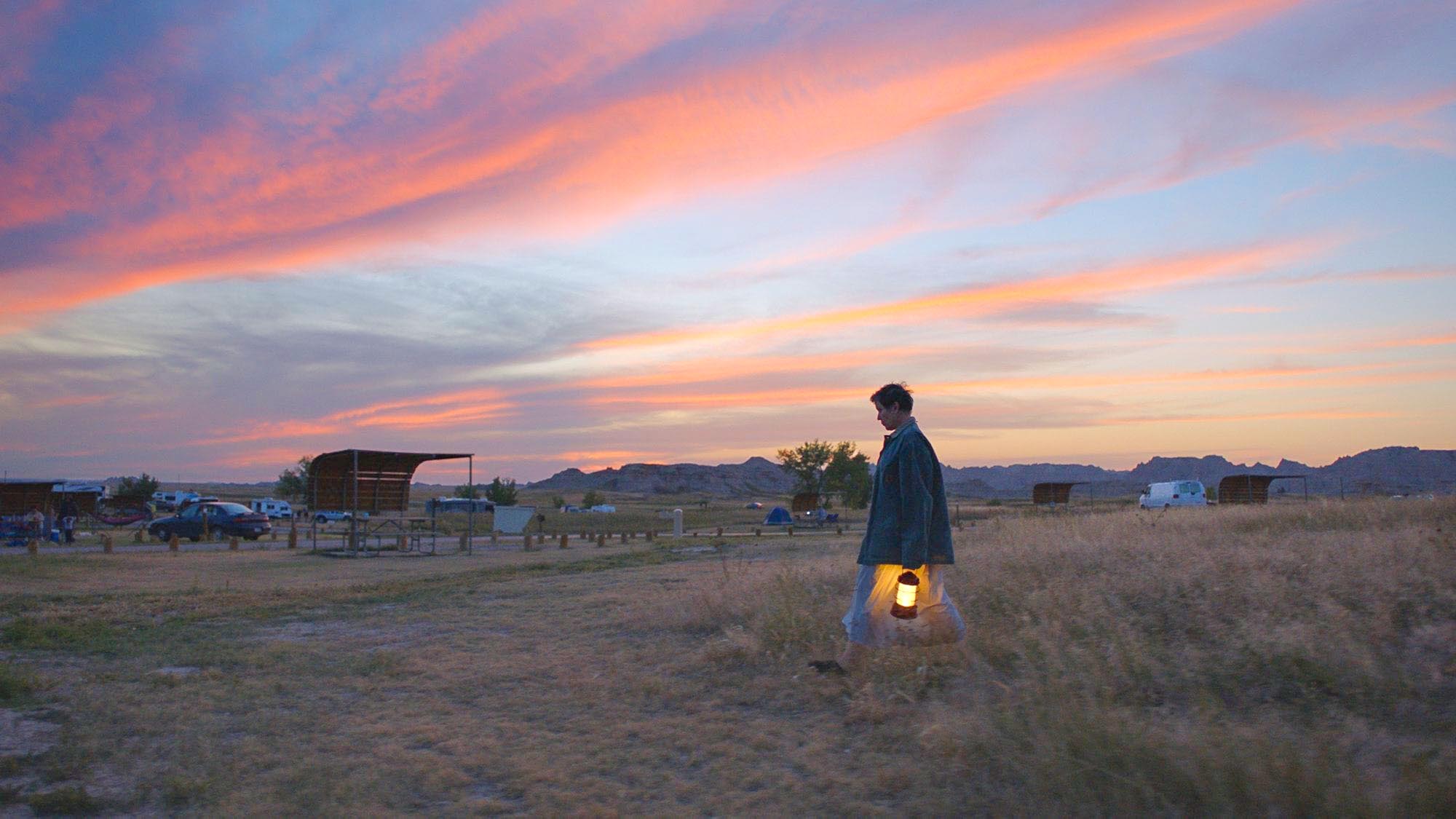 How do you think communities on the road have grown as a result of the current social situation and economic struggles so many people are facing?
It's a huge part of what's happening all over the world. There's a disparity between who "has" and who "hasn't", and how we're effectively taking care of each other and making the world equitable. The choice of the van-dwellers to live a mobile life has a lot to do with economic disparities in our country.
But Chloé is not trying to make a political statement with the film. We think of ourselves as docents (guides) leading you to a community made up of people who've made some very difficult decisions for themselves – and Chloé's telling their story.
Nomandland is streaming on Disney+ now.