The Duke and Duchess of Cambridge have weathered many a storm throughout their 10 years of marriage but, as Sophie Neville reports, love is very much still in the heir.
Much has changed in the decade since the Duke and Duchess of Cambridge were married at Westminster Abbey. There's been the joyous arrival of the couple's three children, a slew of enormously successful world tours, and Kate's complete transformation from new bride to seasoned royal, who is now seen as one of the Queen's safest pair of hands.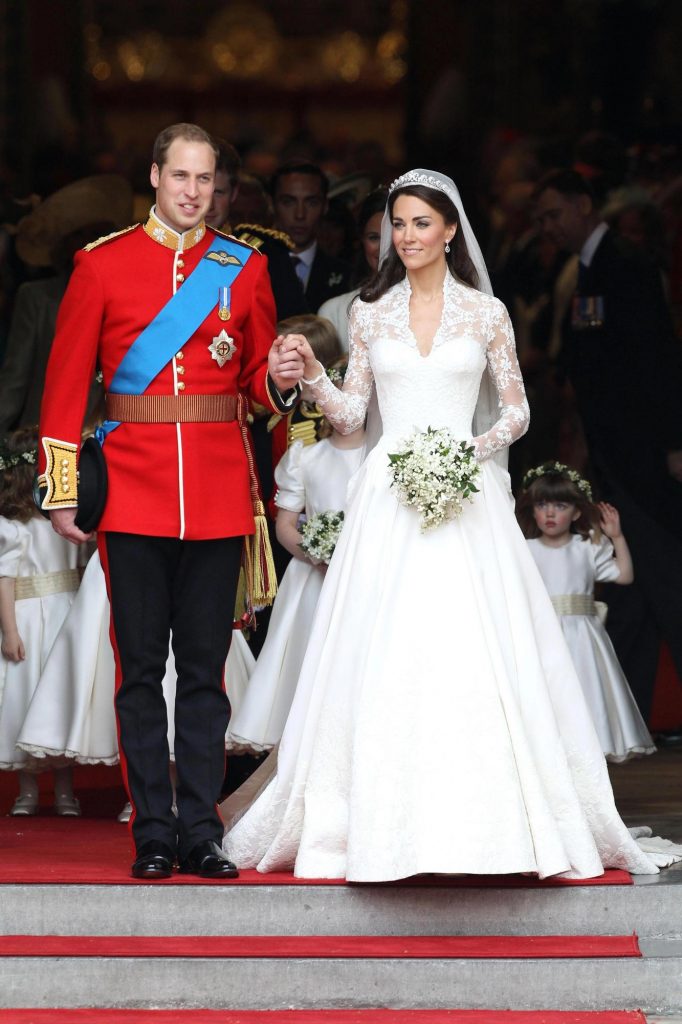 There's been the devastating fallout over Prince Harry and Meghan's shocking decision to walk away from the monarchy, not to mention their bombshell allegations of racism and cruelty levelled against The Firm. Prince Andrew's murky involvement in the Jeffrey Epstein sex scandal continues to simmer, and last month the royals faced the heartbreaking death of Prince Philip, just two months shy of his 100th birthday. The global pandemic has also presented the couple with new challenges, as they've navigated royal engagement in this unpredictable new world.
Yet throughout the highs and lows of royal life, one thing has remained constant since Prince William and Kate's historic nuptials on April 29, 2011: the Cambridges' unwavering dedication and devotion to both their family and the Queen.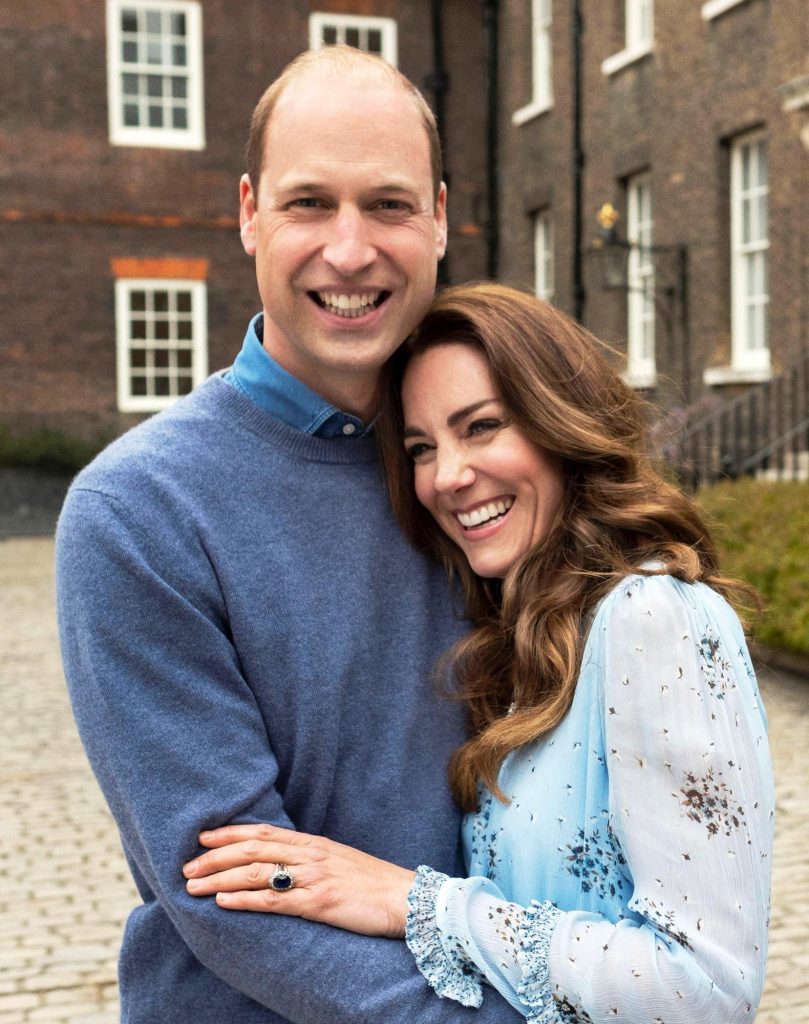 While Harry might have told Oprah earlier this year that his brother and father, Prince Charles, were "trapped" by the constraints of the archaic institution into which they were born, William and Kate have determinedly carried on, their heads held high as they attempt to present a more relatable, up-to-date and modern approach to the monarchy. Indeed, in his personal statement after his beloved grandfather's death on April 9, William, 38, pointedly promised he would continue to "get on with the job", just as the duke would've wanted.
While the royal couple marked their anniversary with two stunning new portraits, it was the release of an intimate video montage of Cambridge family life that has made the biggest impact.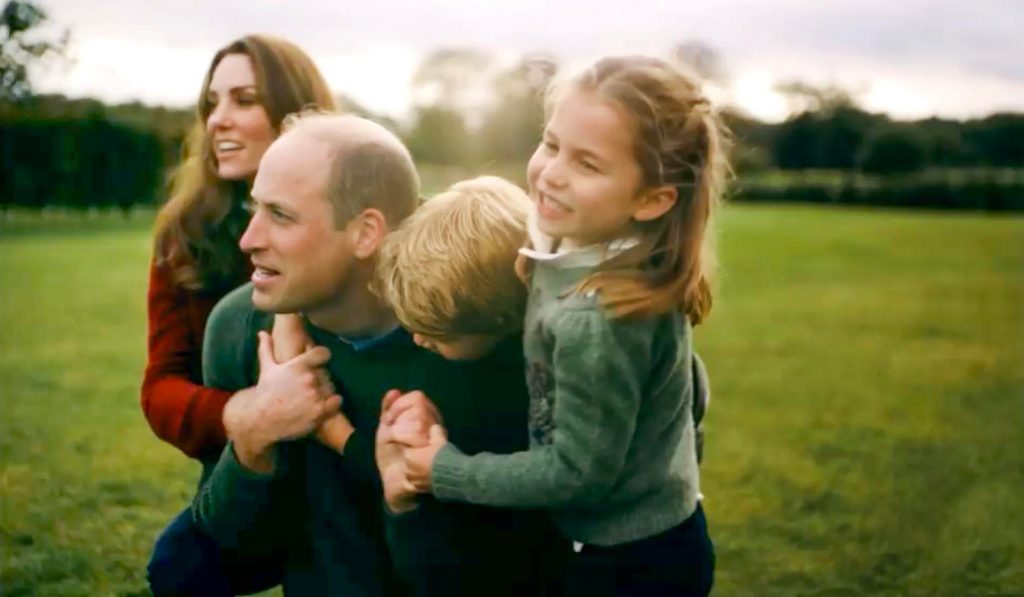 Giving an unprecedented look into their life with Prince George, seven, Princess Charlotte, six, and Prince Louis, three, the Cambridges posted their short film to the @kensingtonroyal Instagram page with an accompanying message, which read: "Thank you to everyone for the kind messages on our wedding anniversary. We are enormously grateful for the 10 years of support we have received in our lives as a family. W & C."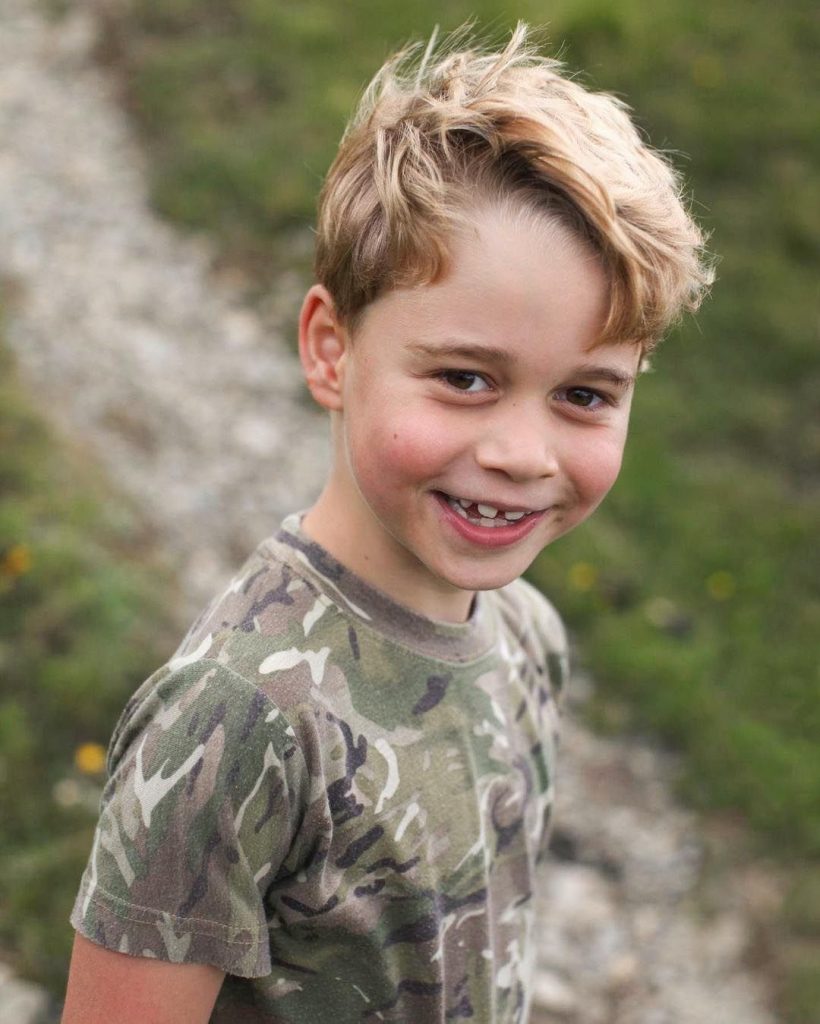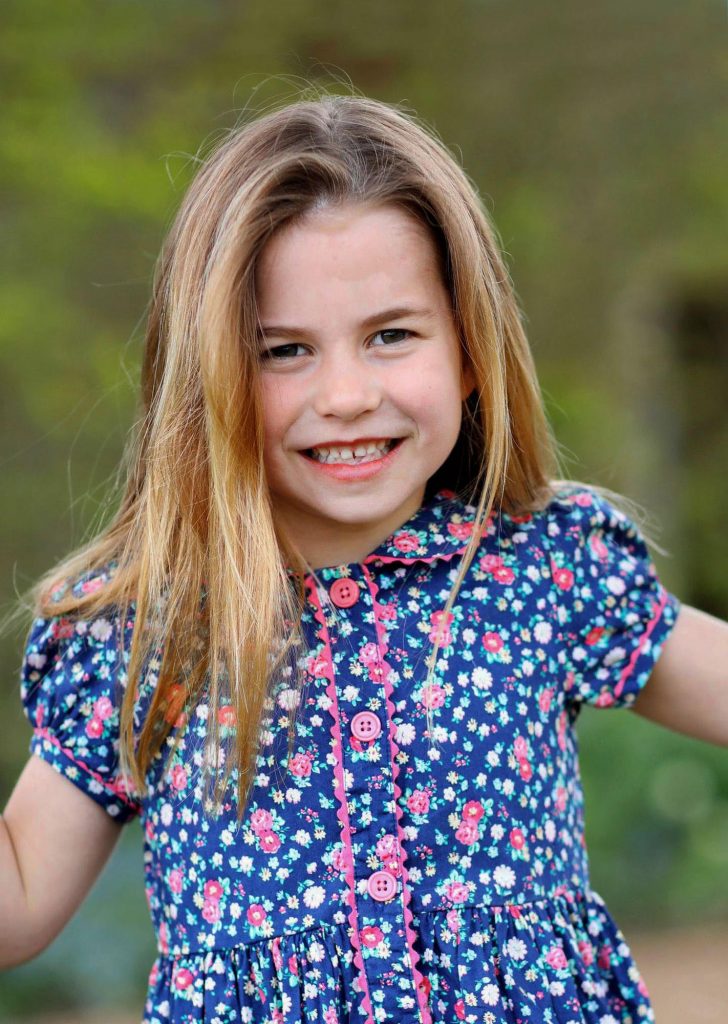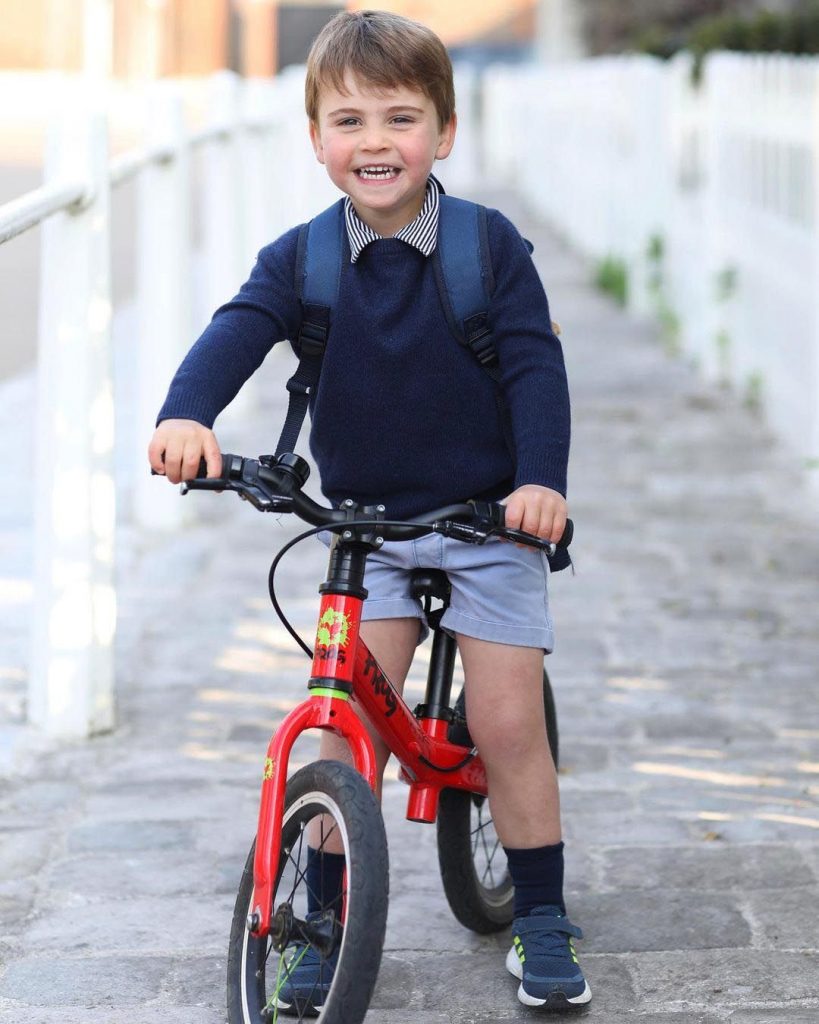 It was an unusually informal and natural approach, with the future King and his family seen climbing the sand dunes on the beach in Norfolk, sitting around a campfire toasting marshmallows in the countryside and playing in the garden of their Anmer Hall residence. William and Kate, 39, who first met as university students, can be seen embracing each other in between shots of their children looking less like royal offspring and more like normal kids than we've ever seen before.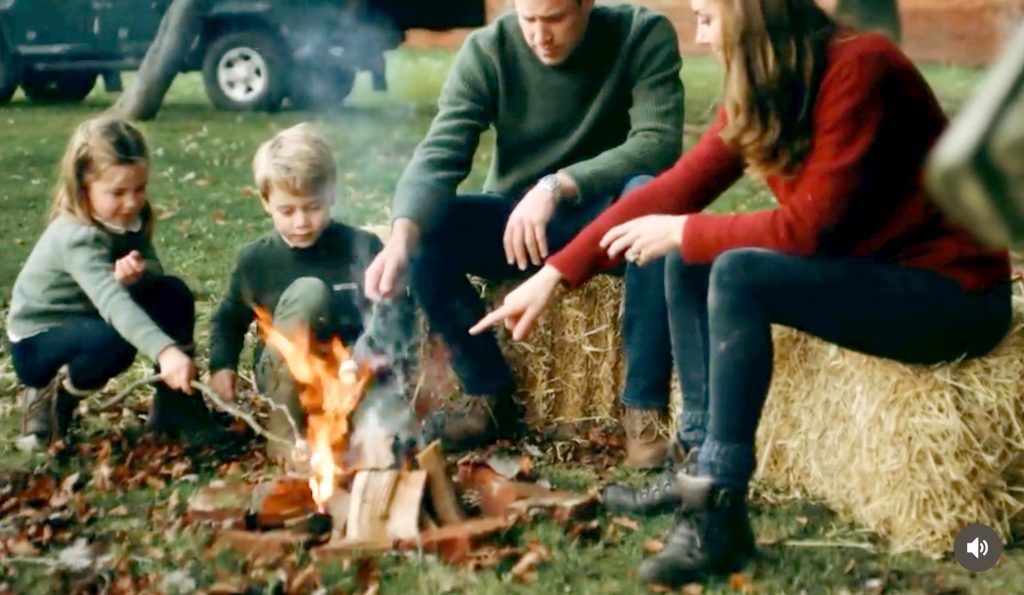 But this was certainly not a home movie captured on the couple's phones, the duke and duchess chose London-based film-maker Will Warr for the montage, whose usual work is with big-brand campaigns such as Puma, Red Bull and Uber Eats. While some critics have panned the video for being contrived, others have welcomed it as an endearing glimpse of a much-loved family, and a much-needed reminder that the royals are human, too.
In one shot, the couple can be seen exchanging a joke as they sit on hay bales, while in another, Kate can be seen placing her hand on her husband's leg, with Princess Diana's famous sapphire and diamond engagement ring gleaming on her finger.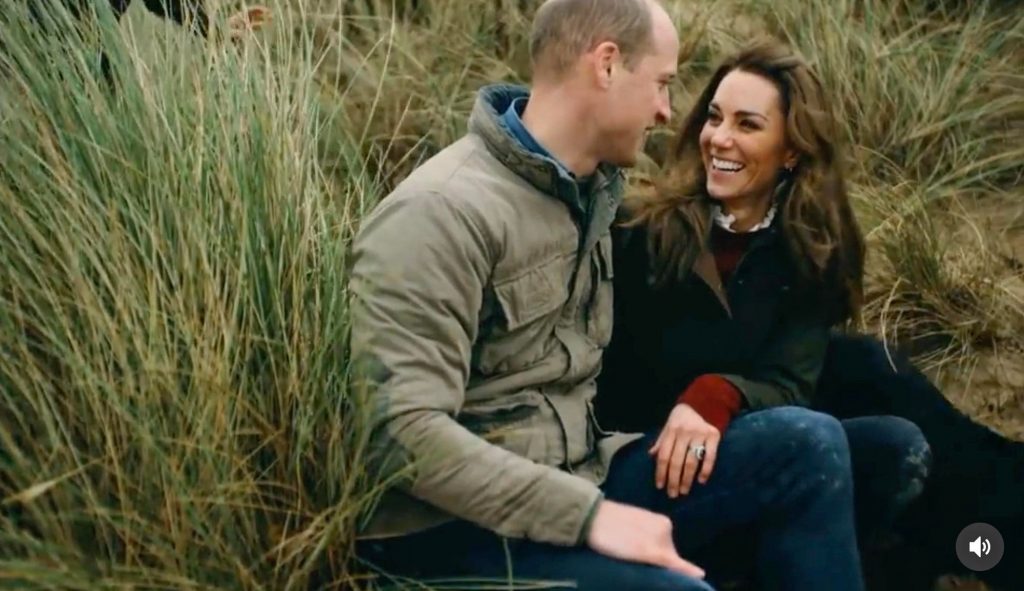 The ring also takes pride of place in two stunning new portraits taken at Kensington Palace to mark the milestone anniversary. Surprisingly, the couple turned to celebrity snapper Chris Floyd, who is best known for his Britpop portraits of the 1990s. His subjects have included Oasis, Supergrass and The Verve, as well as Sir Paul McCartney, David Bowie and artist David Hockney.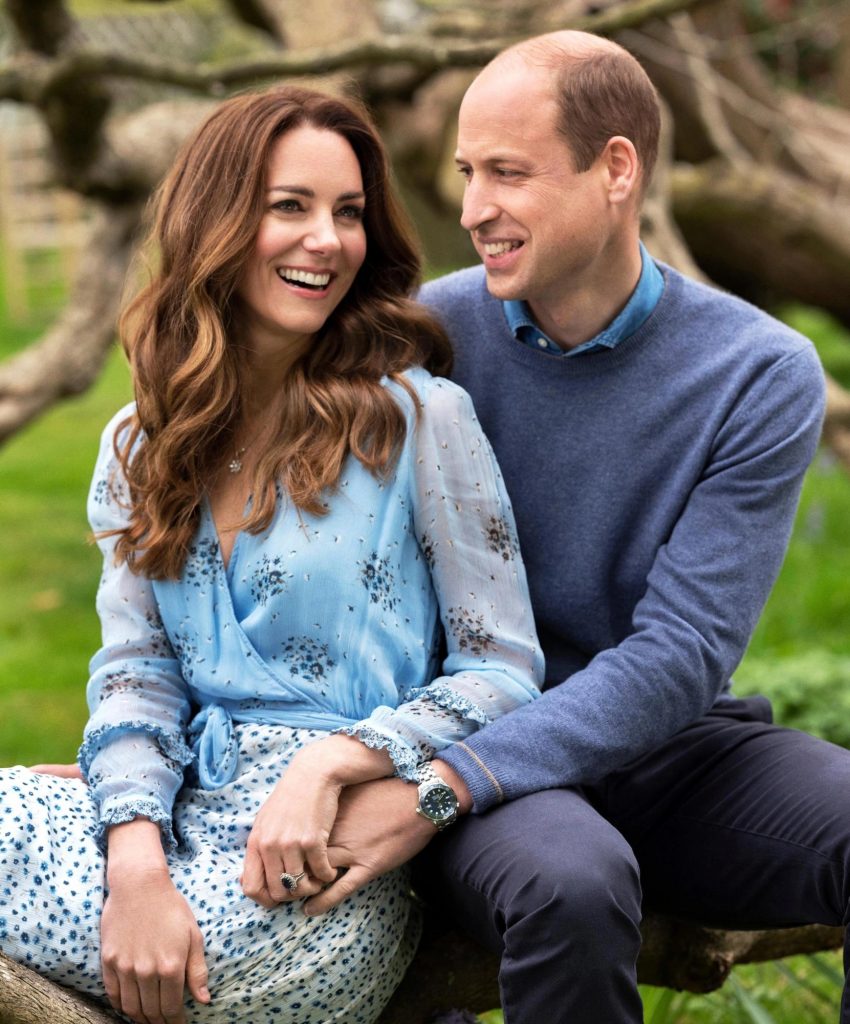 The photographs are glamorous and glossy, but nonetheless natural, the couple's easy, affectionate confidence with each other clear to see.
While they've weathered their fair share of storms over the years, the Cambridges are widely seen as one of the most stable royal marriages since that of the Queen and her duke. And, according to insiders, much of that is down to Kate's unique ability to adjust to the extraordinary demands of royal life. Royal writer Penny Junor recently wrote, "I think she has been absolutely extraordinary and a model of what a future queen should be. She has got such poise and elegance and she's not in competition with William. She doesn't seem to be seeking fame. Everything about her is measured. She's a grown-up. She seems to care a lot about everything she's put her name to."
As William, who waited eight years before proposing to his then-girlfriend, once explained in a BBC documentary, they have always been a couple deeply committed to tackling life as a team. "Me and Catherine, we support each other and we go through those moments together and we kind of evolve and learn together."
We support each other and we go through those moments together and we kind of evolve and learn together
Just last week, in a TV documentary on the Cambridges' 10 years of marriage, the man who married them, former Archbishop Rowan Williams, spoke of the moment he realised this was a couple who would go the distance. Recalling the day they were wed, when one million people lined London's streets and a global audience of two billion watched on TV screens, he said, "They didn't seem nervous. Yes, as it happens, a couple billion people were watching, but they were still talking to one another, from the centre, where it matters.
"They looked as if they were quite enjoying themselves. And when they are smiling at each other, I feel 'Yes, yes, it is working', and it did."