A NATIONAL STATE OF EMERGENCY HAS BEEN DECLARED FOR NEW ZEALAND 14 FEB
Cyclone Gabrielle Updates – MetService Weather warnings as of Wednesday 15 February
Cyclone Gabrielle: Heavy Rain Warning
Eastern Marlborough south of Seddon, including the Kaikoura Coast – ORANGE Heavy Rain Warning
From 6am on February 15th until 4am on February 16th, anticipate an additional 90 to 140 mm of rainfall in Eastern Marlborough, south of Seddon, and the Kaikoura Coast, particularly in the ranges. This is in addition to the previous precipitation. Peak rates of 15 to 25 mm/h are expected mainly from this evening.
Canterbury Plains and foothills north of the Rakaia River – Heavy Rain Watch
Eastern Marlborough, including the Kaikoura Coast and south of Blenheim, can expect 150 to 250 mm, or possibly more, of rain to accumulate mainly around the ranges from 10am on Tue, 14 Feb, until midnight on Wed, 15 Feb. The peak rates of rainfall are predicted to be between 15 to 25 mm/h.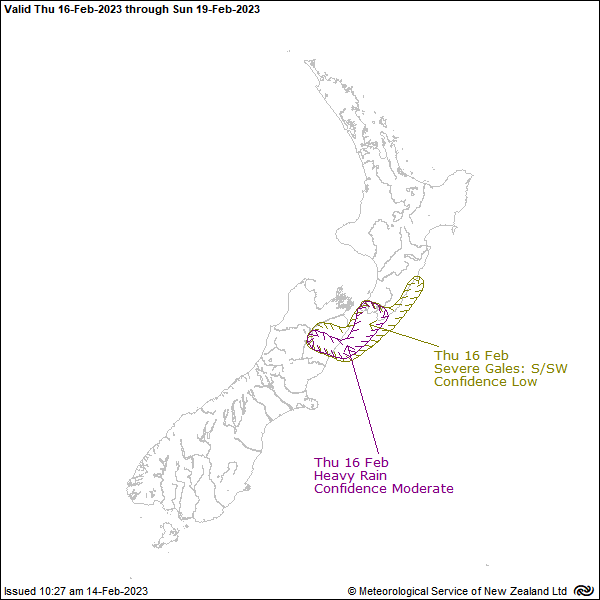 Cyclone Gabrielle: Strong Wind Warning
No strong wind warnings in New Zealand as of 15 February at 7am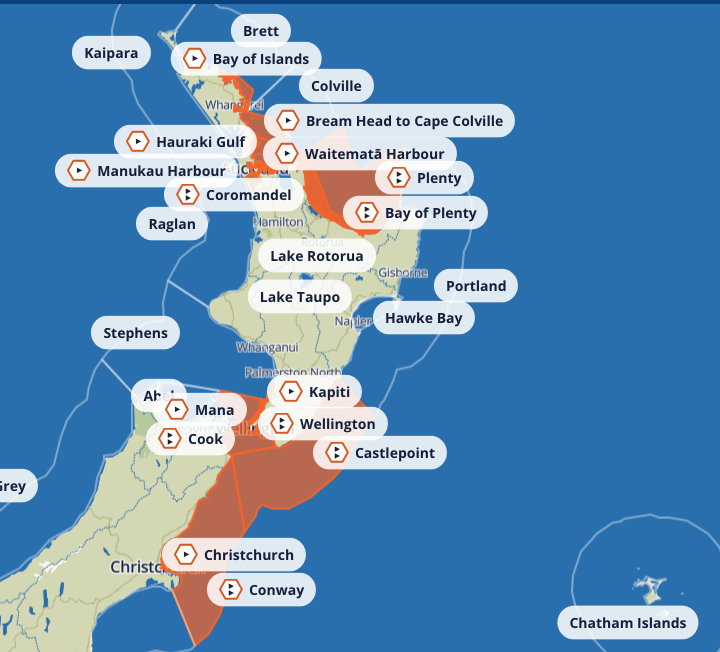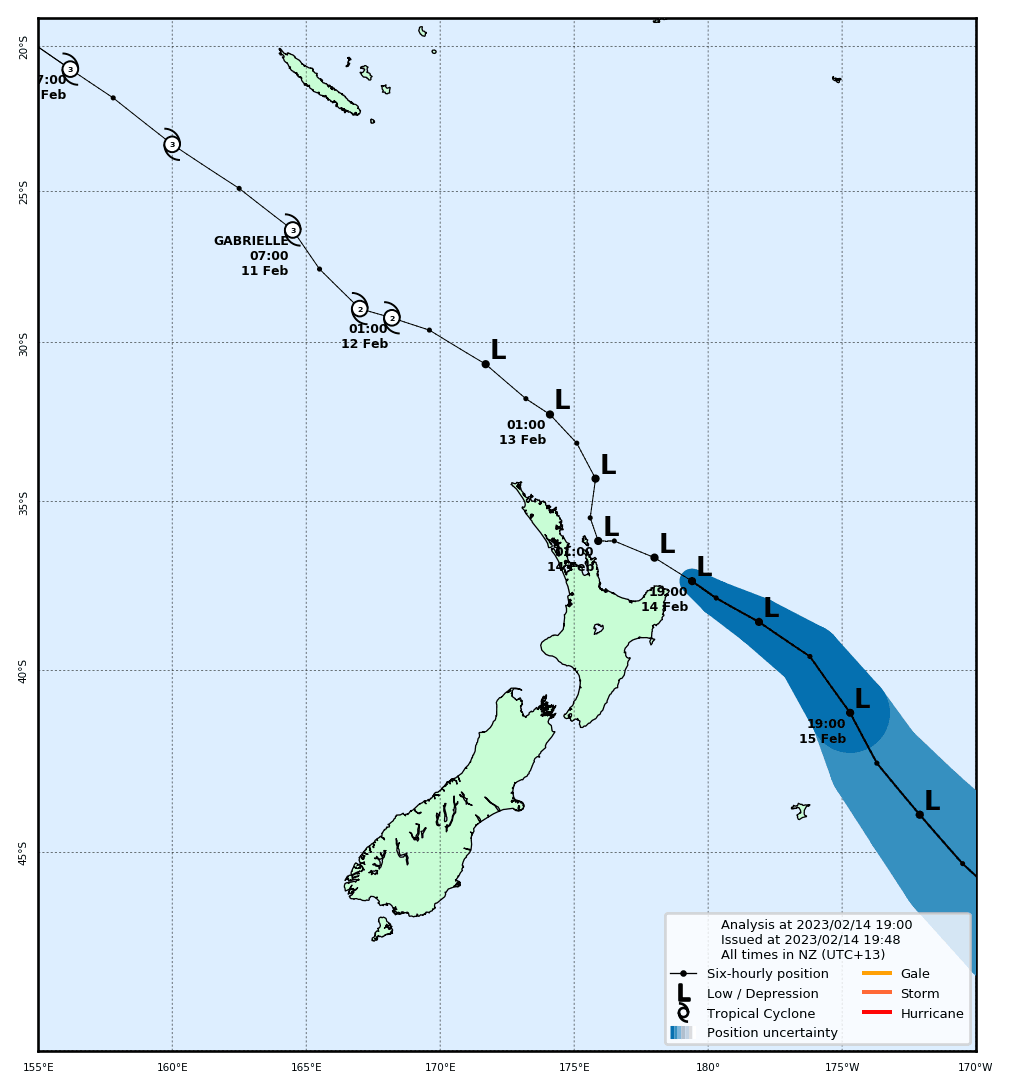 Wairarapa – Turakirae Head to Mataikona
For Wairarapa and the East Coast north of Cape Palliser, from 1pm on Tuesday, 14th Feb to 3noon pm on Wednesday, 15th Feb:
"East Coast north of Cape Palliser: Northeast combined waves 7 metres, easing to 5.5 metres Tuesday afternoon. Peak period 10 seconds. Cape Palliser to Turakirae Head: Southeast combined waves 3.5 metres, rising to 4 metres for a time Tuesday afternoon. Rising to southerly combined 4 metres for a time around Wednesday midday. Peak period 10 seconds." -Source: MetService
Last Updated: Tuesday 15 Feb at 7am
Next Update: As MetService Updates become available.

For more information on how to prepare see our article Tropical Cyclone Gabrielle, what you need to know
A loop of the satellite images from 9am this morning.

This helps show how the winds move clockwise around Cyclone Gabrielle.

You can also see how the whole system is slowly moving to the south and east. pic.twitter.com/19M0NhygVP

— MetService (@MetService) February 14, 2023
🔴🌧 The Red Heavy Rain Warning has been lifted for western parts of Northland south of Kaitaia.

Heavy rain has eased and the warning is now lifted.

🔴💨 The Red Strong Wind Warning is still in force until 9pm tonight.

— MetService (@MetService) February 14, 2023