It's tempting to snap up the latest fashion finds from the comfort of your couch, but what is the environmental cost? Jessica-Belle Greer finds that if you buy carefully, you'll be kinder to the planet.
Kiwis have been doing more and more online fashion shopping, as we click on to the convenience of buying from our laptops. A NZ Post study found New Zealanders spent $1 billion online on clothes in 2010, and 250,000 of us were popping something in the digital cart for the first time.
At first, commentators thought online shopping would be better for the environment, as shoppers weren't driving to stores all over town, but this didn't factor in the packaging and frequent returns that spring from virtual shopping. Recently, online retailer Amazon's carbon footprint was calculated to rival that of some small countries – it emits about 8 percent of the greenhouse gases of Switzerland or Denmark.
It turns out that shopping for fashion in a way that looks after the planet comes down to the details.
"I don't think it's about where you shop, it's about how you shop," says Courtney Sanders, co-founder of online store Well Made Clothes. "Waste is one of the biggest problems, so it's really important that we think about every item of clothing we buy, and only buy something if we love it and know we're going to wear it for a long time."
Shopping from home means you can check your closet to see if the items on your wishlist will match with, or are too similar to, what you already own – instead of playing the changing-room guessing game.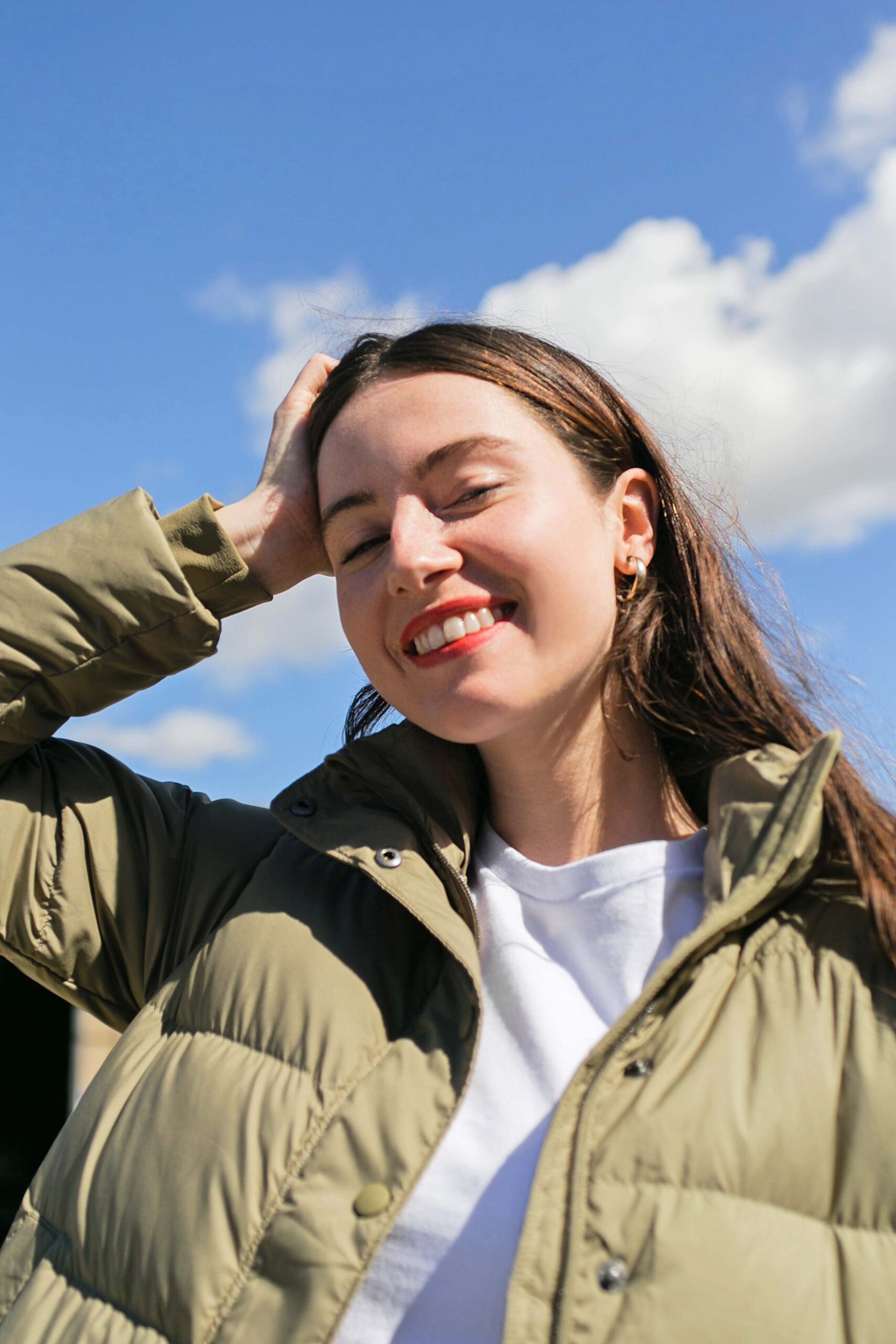 Check the fine print
Being selective with search terms and filtered preferences can help. Some online stores, including Well Made Clothes, can filter your shopping by values – so as well as the usual "workwear" or "black" clothing choices, you can shop for garments from "fair" and "transparent" supply chains.
But be sceptical, and check the small print of their sustainability credentials. "Lots of brands are using terms like ethical and sustainable these days, but look for the more detailed information about what they mean by these terms," says Courtney. "If you can't find more detailed information on their website, firstly, that's a red flag, but, secondly, ask them for it."
Get your fit right
Brands often give detailed descriptions to help you get your fit right the first time, and avoid returns. Elizabeth and Anna James, of local label Florence & Fortitude, have a few tips:
Measure yourself accurately. Make sure the tape measure is not too firm and stand in front of a mirror to ensure the measuring tape is level.
Your natural waist is the smallest part of your torso – you can check this by bending to one side with the crease that forms being your waistline.
The bust and hips should be measured at their fullest point, which for your hips tends to be approximately cm from your natural waistline.
If you already own a similar piece, measure it on a flat surface and compare with the finished size of the garment you are considering.
For the inside leg measurement, it is easiest to use pants you already own and measure from the highest point of the inside leg seam to the bottom of the hem.
When measuring length, take into account the shoes you are likely to wear with the item.
Check descriptions for details (such as whether the item runs true to size), as well as fabric information that may affect fit – particularly whether it is stretchy.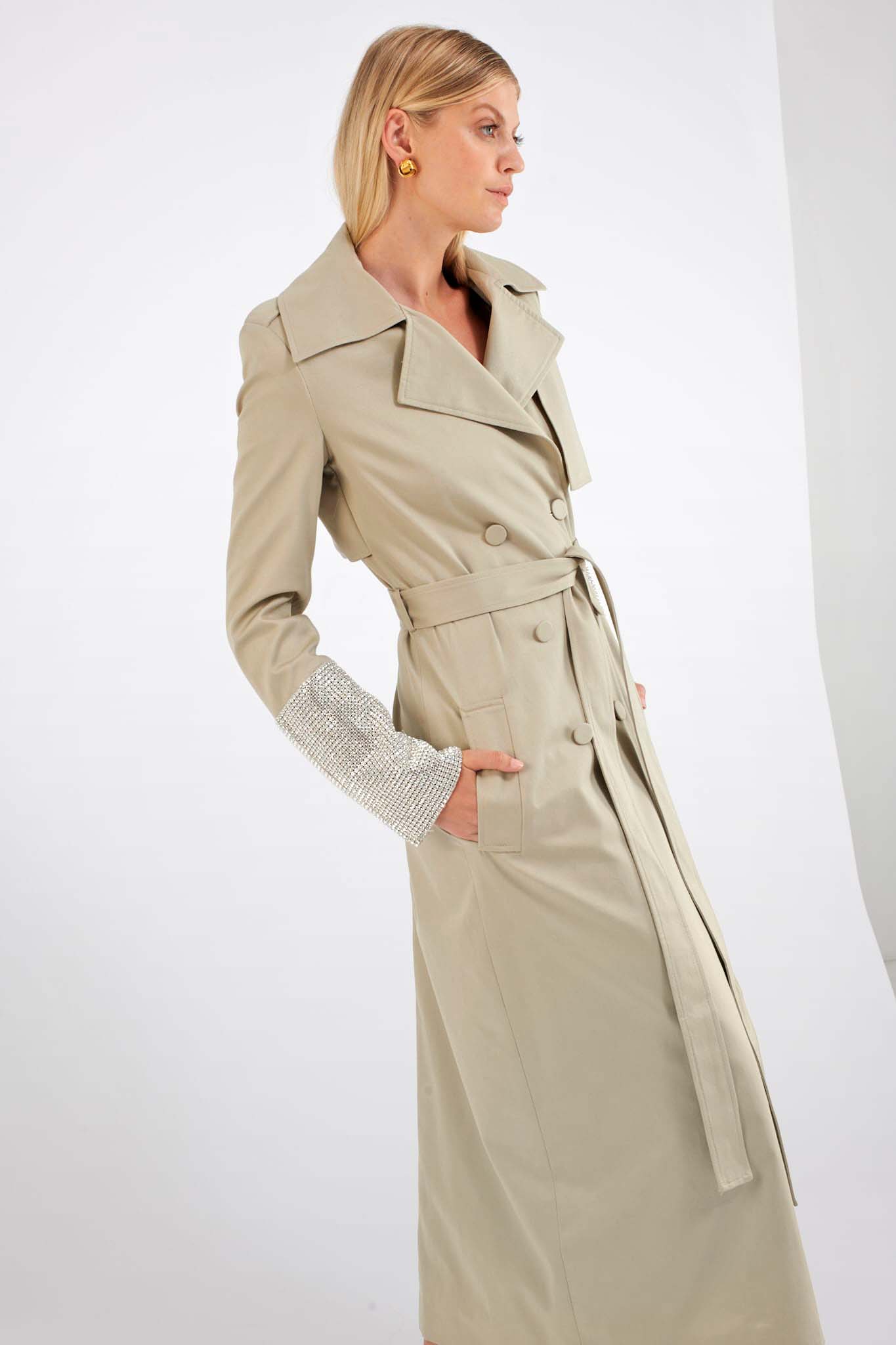 Suited, now booted
For footwear, the right fit is a combination of foot length and width measurements, and converting the shoe chart into your desired form of sizing, such as US or European.
"There are really no hard and fast rules," says Louise Anselmi, the co-owner and head of design of Mi Piaci, Merchant 8 and Deuce Sneakers, about finding the perfect pair of shoes online.
"If in doubt, a slightly too big fit can be padded out using an insole or gel pad. Leather is also always going to be more forgiving, a shoe can be stretched a little at rub points."
Return to sender
Many local stores use sustainable packaging and they are less likely to get rid of returned goods, which is an issue with larger international stores. They sometimes find it's cheaper to dump returns than send them back to the store to be sold.
"Sometimes you just get something and you don't like it, and that's fine. But I think advances in technology, coupled with retailers and customers taking more responsibility, would drastically reduce return rates," says Courtney of Well Made Clothes. "I think it also comes back to that mantra of 'buy less, choose well, make it last'."
Still shop local
While the world is at our fingertips, New Zealand boutiques are some of the best for style and service. Shopping closer to home means you are saving fashion air miles, whether your latest purchase stays with you or needs to be speedily sent back. A study published in the Environmental Science & Technology journal showed deliveries by a nearby shop resulted in less than half as much CO2 emitted per item as deliveries by online-only retailers that rely on large distribution centres – so it's worth searching local looks first.